This week I wanted to make something fun and messy for the girls to get into. So, I decided to create a fun Spring Garden Sensory Play Bin to take outside and explore! This was an easy sensory play bin to make, finding most of my items already at home and purchased a few at Targets dollar section.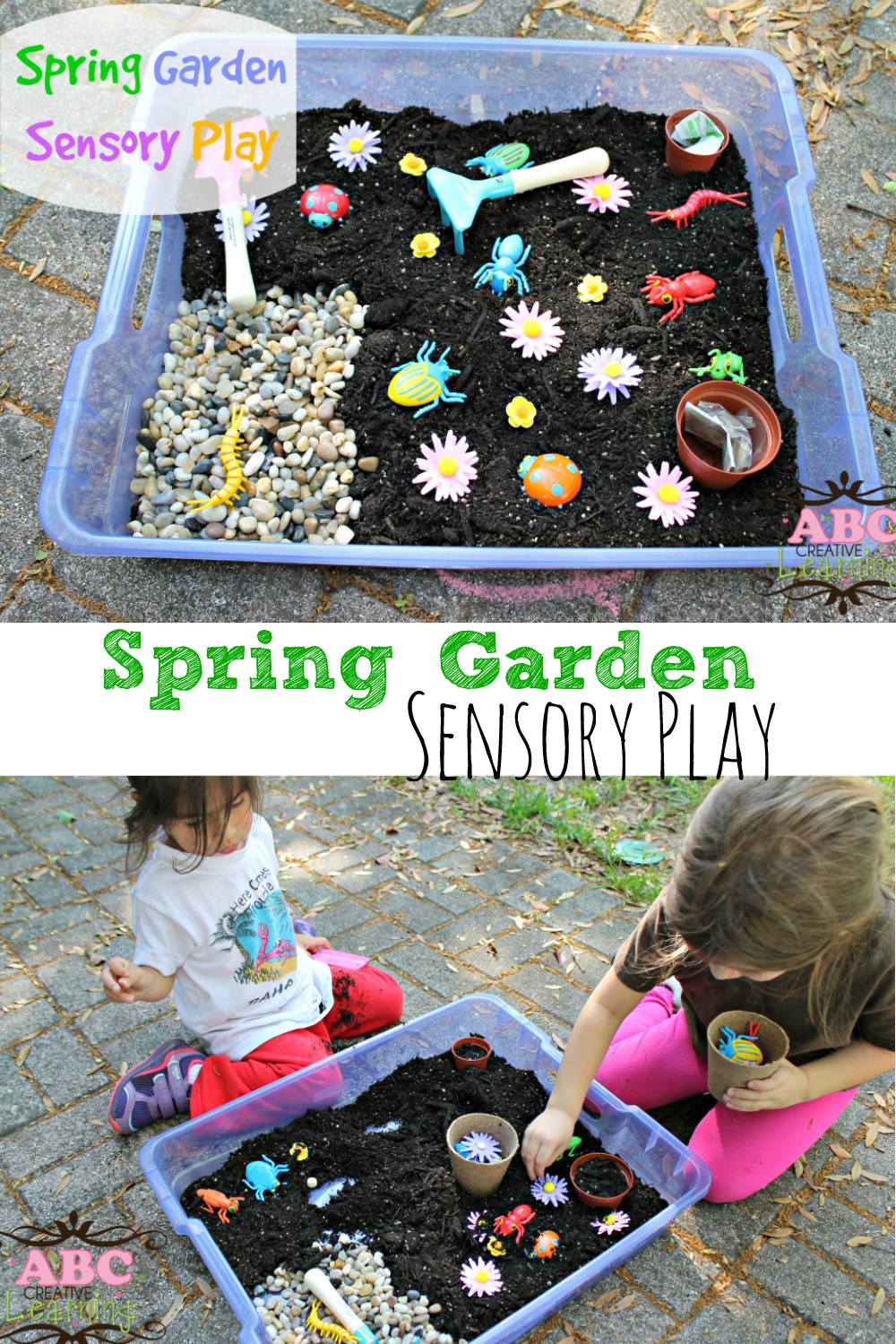 Spring Garden Sensory Play
Items Needed:
Medium size bin
Rocks
Dirt
Garden items (shovel, pail, small rake Target dollar section)
Flowers (Target dollar section)
Bugs
Flower pots (Target dollar section)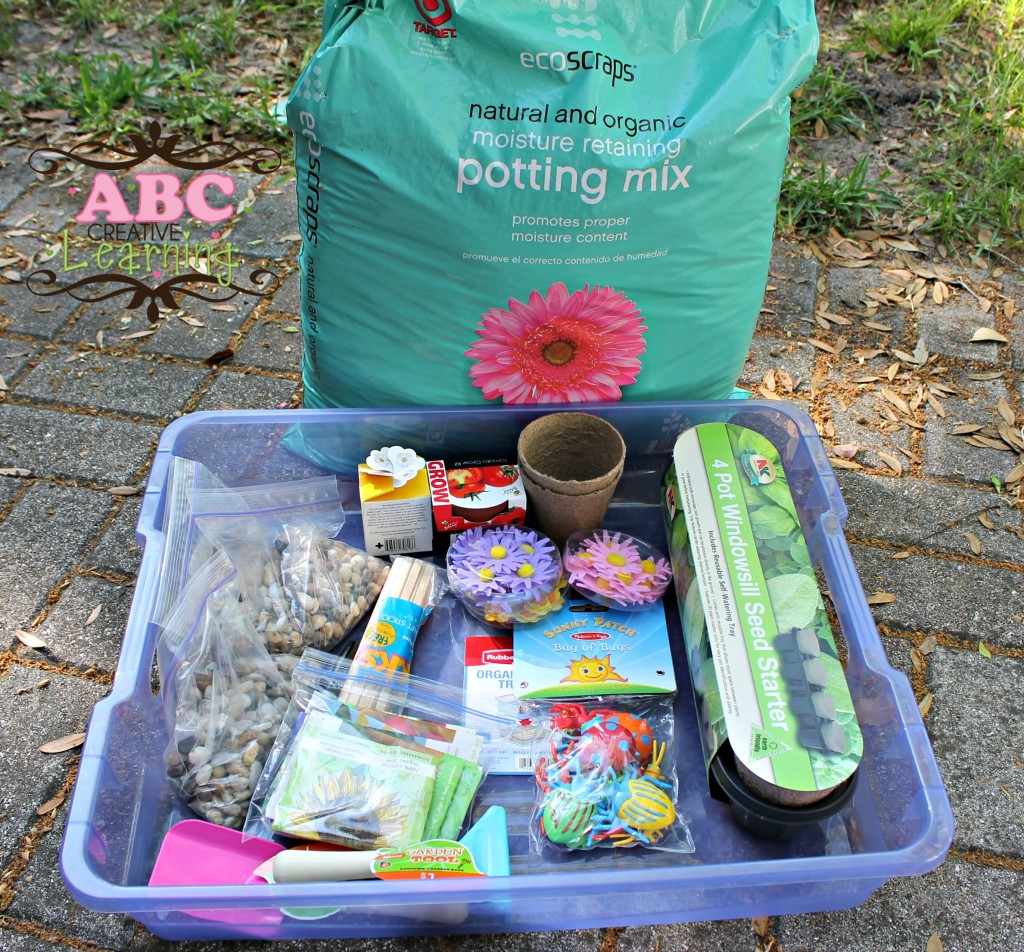 I wanted to set up the girls Garden Sensory Bin really pretty and with fun Spring items that I know they would enjoy. I'm so glad I put this together for them because they had the best time playing in the dirt, rocks, and planting seeds.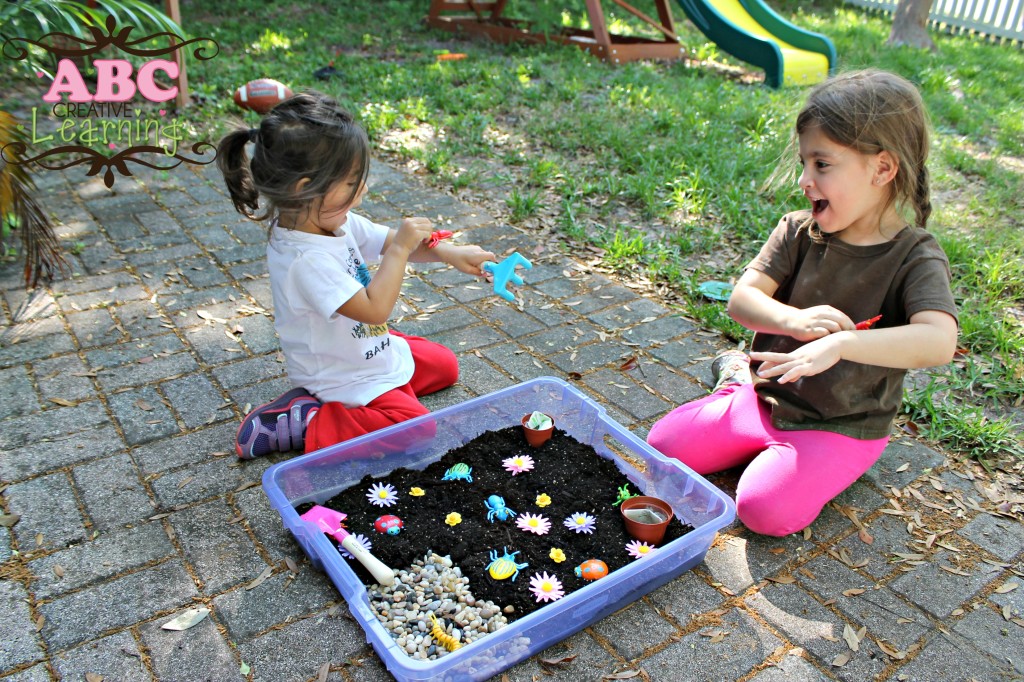 I was really surprised how at first they observed everything, when I expected them to really dig in. Instead they really enjoyed looking at how everything was set up. The first thing they went for was their little bugs. They gave them all names and pretended that they were pets crawling up their arms!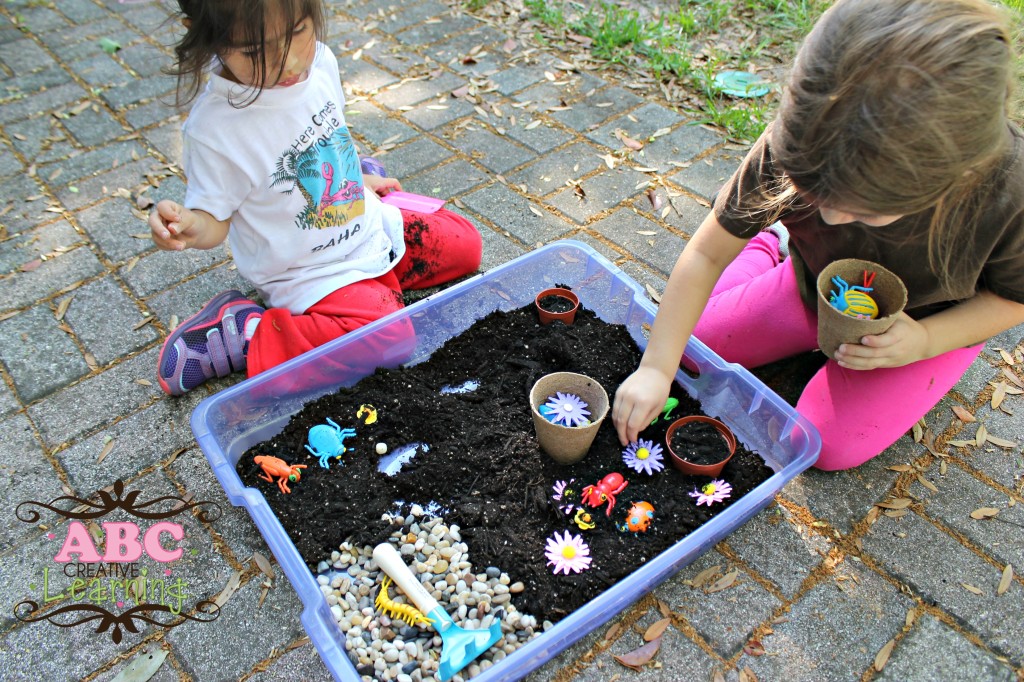 We also decided to plant some seeds in our Garden Sensory Play Bin. We planted some tomatoes and daisies. The girls got a chance to look, touch, and feel each seeds. We talked about how they were different and how they were the same. Then they both got to plant the seeds in their very own pots.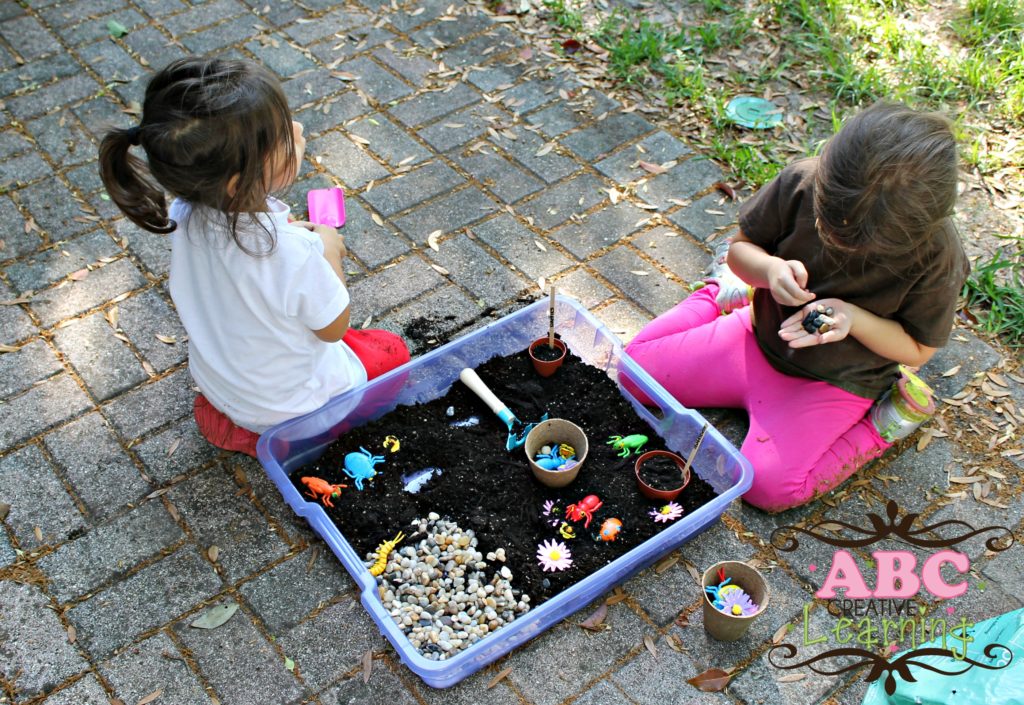 Another favorite was the small garden rocks. Kaelyn is all about counting now and she made sure to count as many rocks as she could before play time was over. Kaidence loved pouring them from one pot to another.
I can definitely tell this has been one of their favorites and both girls love being outside! A great Science, Play, and Sensory lesson all at once.
You Are Also Going To Love:
If you loved this Spring Garden Sensory Play, then you will also love the following sensory activities I have put together for you:
What is your child's favorite things about Spring?