While in LA last month I was able to attend a Set Visit of The Rookie a new ABC television show starring Nathan Fillion. Plus, I'm sharing a little bit of behind the scenes with the cast and photos while they were filming the episode airing tonight.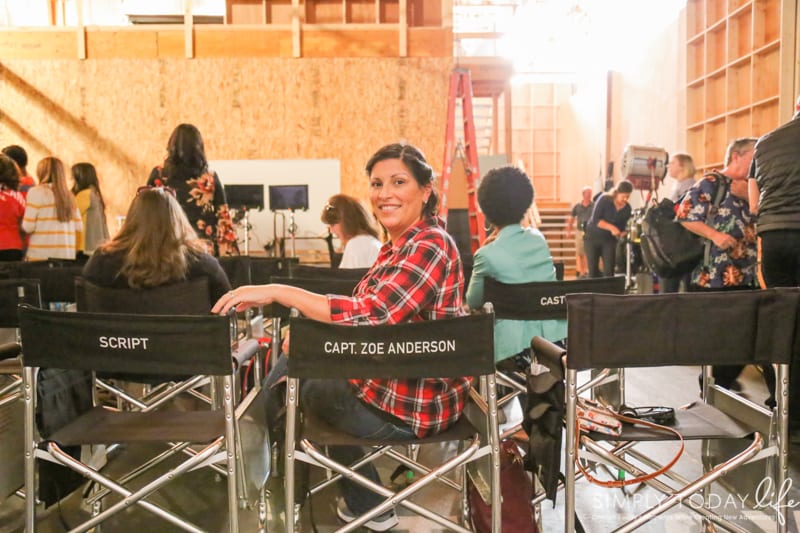 Set Visit The Rookie Plus Behind The Scenes With The Cast
If you have not been watching The Rookie on ABC, then it's time that you start! I can't wait to watch tonights episode because it's the one they were filming while we were visiting the set of The Rookie last month. Are you a fan of Nathan Fillion? Then this show is a must watch for you. With a fantastic cast starring Nathan Fillion as John Nolan, Alyssa Diaz as Angela Lopez, Richard T. Jones as Sergeant Wade Grey, Titus Makin as Jackson West, Mercedes Mason as Captain Zoe Andersen, Melissa O'Neil as Lucy Chen, Afton Williamson as Talia Bishop and Eric Winter as Tim Bradford this show is must watch.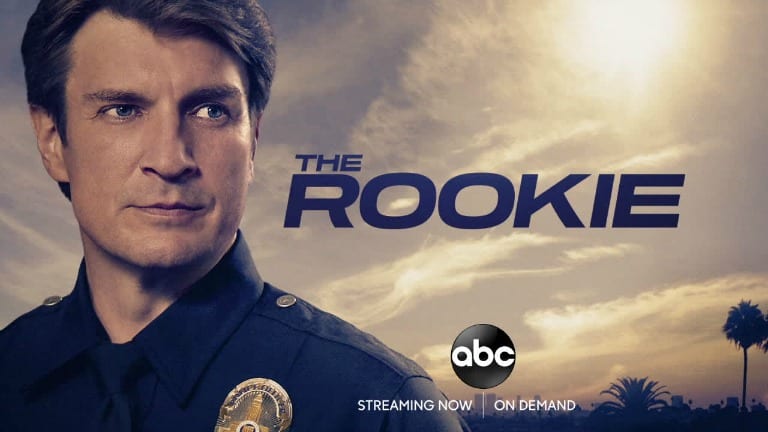 About The Rookie
Starting over isn't easy, especially for small-town guy John Nolan who, after a life-altering incident, is pursuing his dream of being a Los Angeles police officer. As the force's oldest rookie, he's met with skepticism from some higher-ups who see him as just a walking midlife crisis. If he can't keep up with the young cops and the criminals, he'll be risking lives including his own. But if he can use his life experience, determination and sense of humor to give him an edge, he may just become a success in this new chapter of his life.
Being able to walk on the set of a television show is always very exciting and interesting, especially if it's a show you watch. Recognizing the set of specific episodes or moments that captured my attention as a fan is pretty extraordinary. Even more so when the cast is standing right there with you, and you're watching while they are filming their scenes.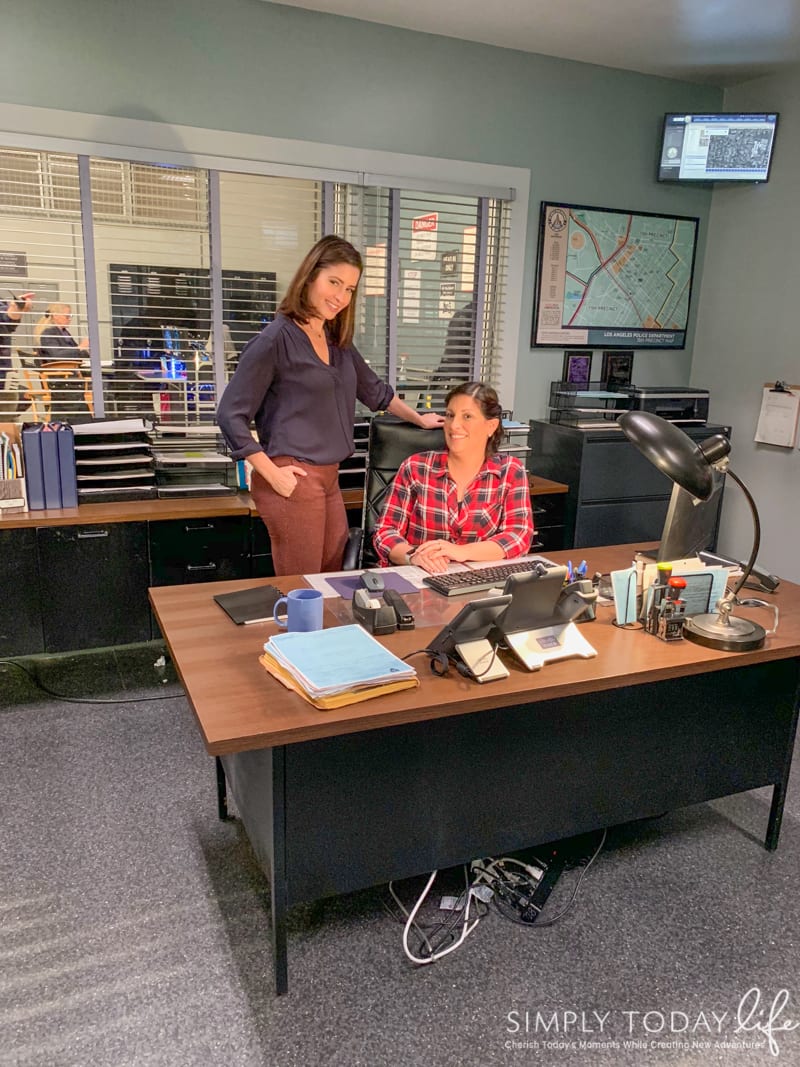 Mercedes Mason, who plays Zoe Andersen, took us on a tour of the set of The Rookie on her day off while they were filming tonight's episode. How cool is she? We didn't think we would be able to meet any of the other cast members because of their busy filming schedule on that day, but we got a very special treat during our set visit. Some of the cast were filming in the same area we were visiting and took a few minutes for some quick photos with us. The cast was so nice and welcoming.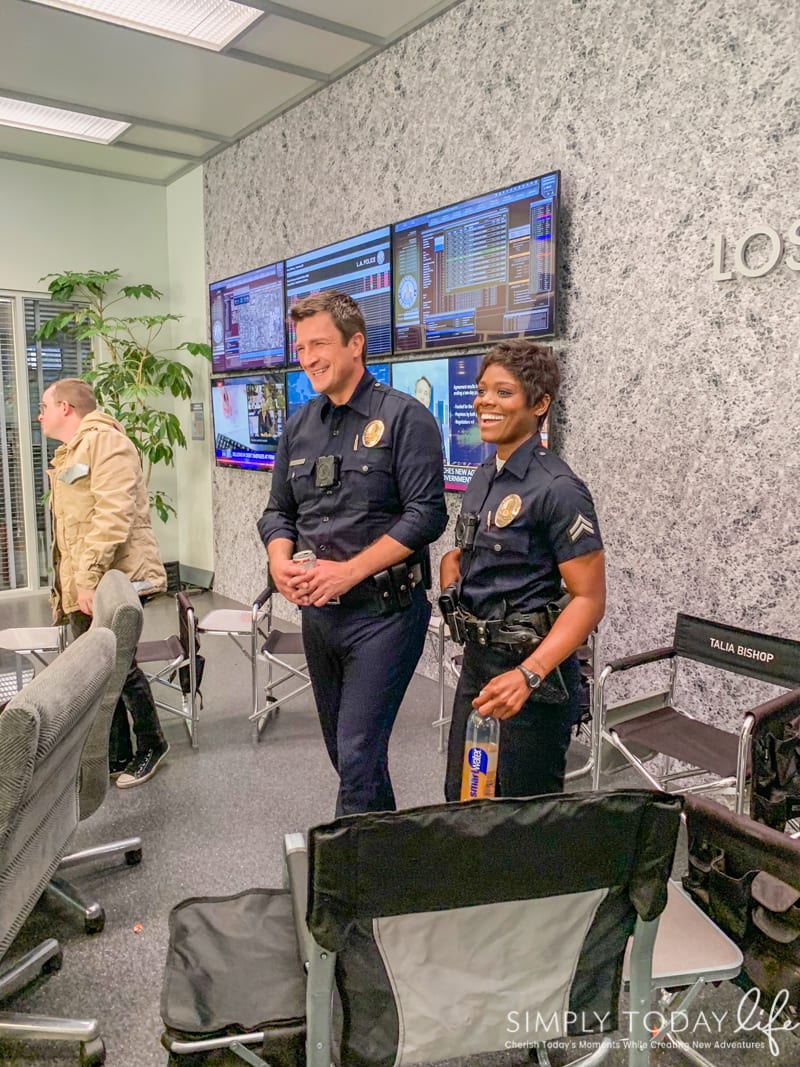 We also got to walk around the set and check out some of the behind the scenes shots. There were extras and other actors on set to help film this episode. Let me say, there was a lot going on set this specific day, and I'm so grateful that I got to experience it all. I can't wait to watch tonights episode with my hubby, although he might not be too keen on the fact that I will be talking through the entire thing. Making sure he knows that I was there during this filming.
A huge thank you to Mercedes Mason for coming in on her day off and taking the time to give us a glimpse behind the scenes of the set of ABC Television newest show The Rookie!
About Tonights Episode The Hawk
"The Hawke" – Nolan and the team must help capture a cop and his former mentor from the academy after he becomes a fugitive following an assault. Meanwhile, Officer Tim Bradford needs Officer Lucy Chen to learn to predict the moves of criminals in order to capture them, on "The Rookie," airing TUESDAY, NOV. 27 (10:00-11:00 p.m. EST), on The ABC Television Network, streaming and on demand.

Guest starring is Danny Nucci as Detective Sanford Motta, Ryan Michelle Bathe as Detective Jennifer Paige and Shawn Christian as Jeremy Hawke.
Make sure to watch The Rookie on Tuesdays at 10|9c on The ABC Television Network or streaming or on demand

You Are Also Going To Love:
If you loved my Set Visit The Rookie Plus Behind The Scenes With The Cast, then you will also love the following ABC Television Cast Interviews I have put together for you:
Thank you, Disney, for allowing me to attend this press event.
Are you watching The Rookie on ABC?