Freeform has brought Marvel's Cloak and Dagger for Marvel Comic fans and non-comic fans. On Monday I had the chance to sit down with some of the cast and Executive Producers to talk about the show and why you should be watching Marvel's Cloak and Dagger every week! Thank you, Disney and Marvel, for allowing me to attend the press event for Cloak and Dagger. All Marvel opinions are my own!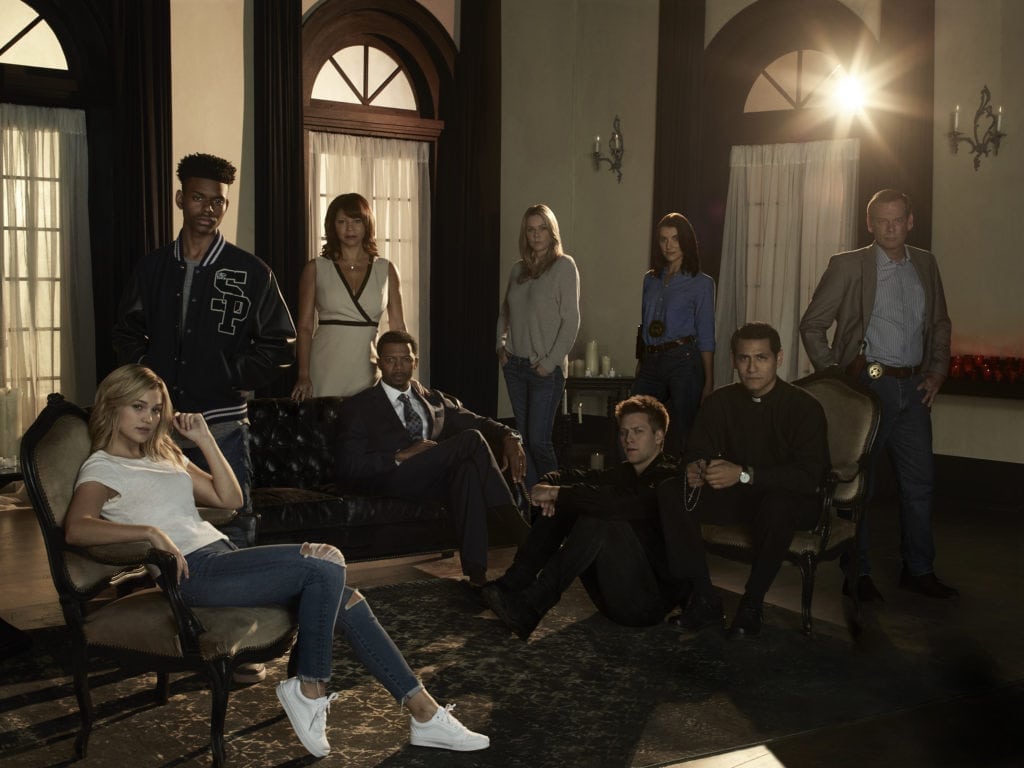 Why You Should Watch Marvel's Cloak and Dagger On Freeform | Plus Cast Interviews
I love movies and I love television shows, but to be able to get in-depth with the actors in these roles just gives us a look into how the show has impacted them as well. I for one love learning about what goes on and the process it takes to bring such a huge show to television. I hope this gives you a bit more insight into how the show came to be and answers questions you might have as fans!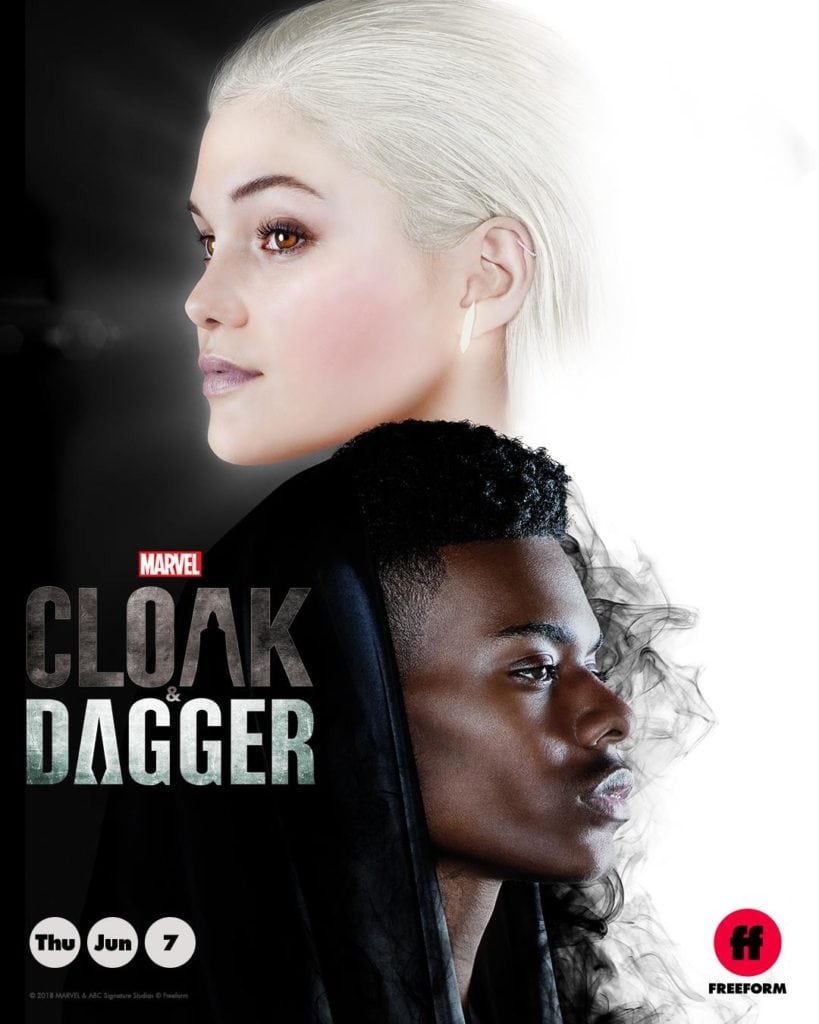 About Cloak and Dagger Episode 5
Tandy is consumed with getting answers about the Roxxon cover up. To get the answers she is looking for, Tandy tests out her power to gain new insights. Tyrone, on the other hand, is focusing on being a normal kid as the basketball state finals approach. With so much weighing on him lately, can he truly push everything to the side and win the big game for Billy? Meanwhile, Det. O'Reilly looks into the city's drug problems to get some answers of her own.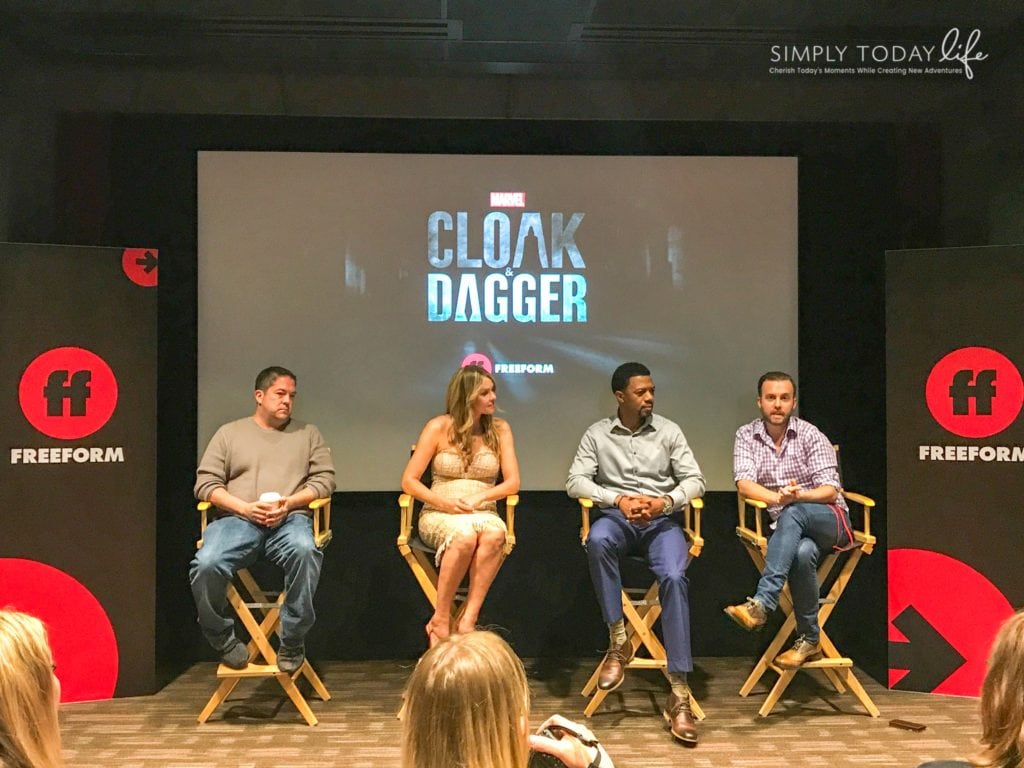 Is It A Family Show?
Marvel's Cloak and Dagger is more for young adult and adult Marvel fans. As much as I want to say it's a family show because I'm such a Marvel fan there are sexual scenes and strong violence. The show is aired on Freeform, which has now become more for the young adult genre. The only reason I want to share this with all of you is that I know how much the kiddos love to watch the Marvel movies and shows. So, make Cloak and Dagger a late night watch with your significant other.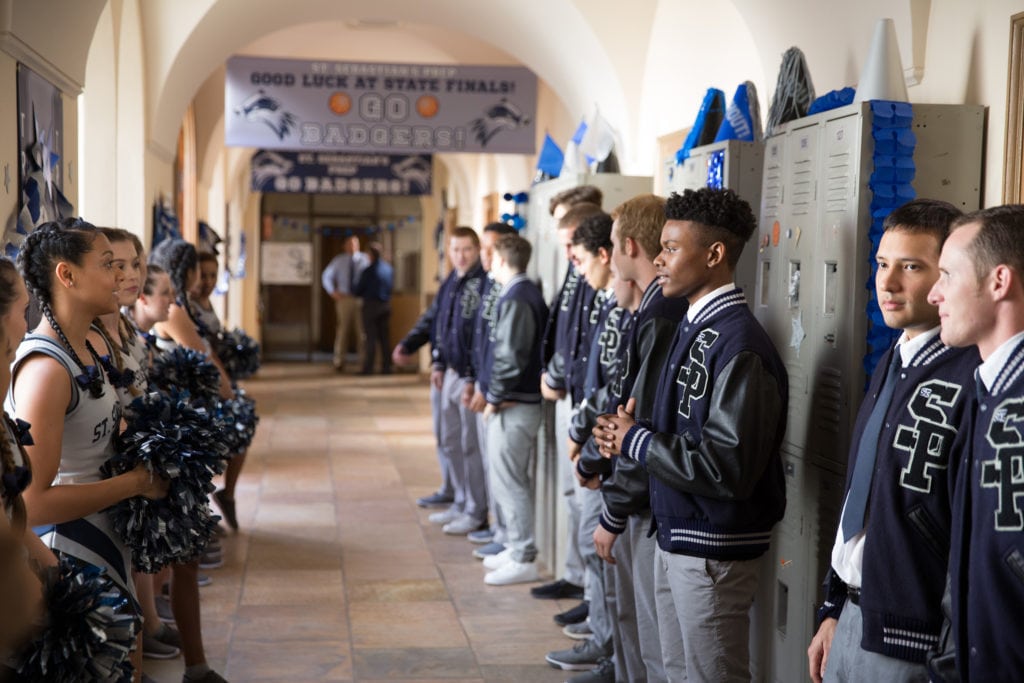 Touching On Real Life Stories
Without giving too much away, in case you haven't been watching the show and need to catch up. Cloak and Dagger touch on a lot of everyday, real life, and sensitive topics. One of the things that Executive Producer Joe Pokaski said was that it will bring in real and raw stories. It's what he had in mind from the beginning when he began writing the pilot episode about five years ago. Especially when it comes to the relationship between Tandy and her mother who is played by actress Andrea Roth.
"Even though these characters are superheroes. The thing to me that is so compelling are things that I think about as a father now as for the character, for Tyrone. These things are just so relevant that it's hard to differentiate from real life." – Miles Mussenden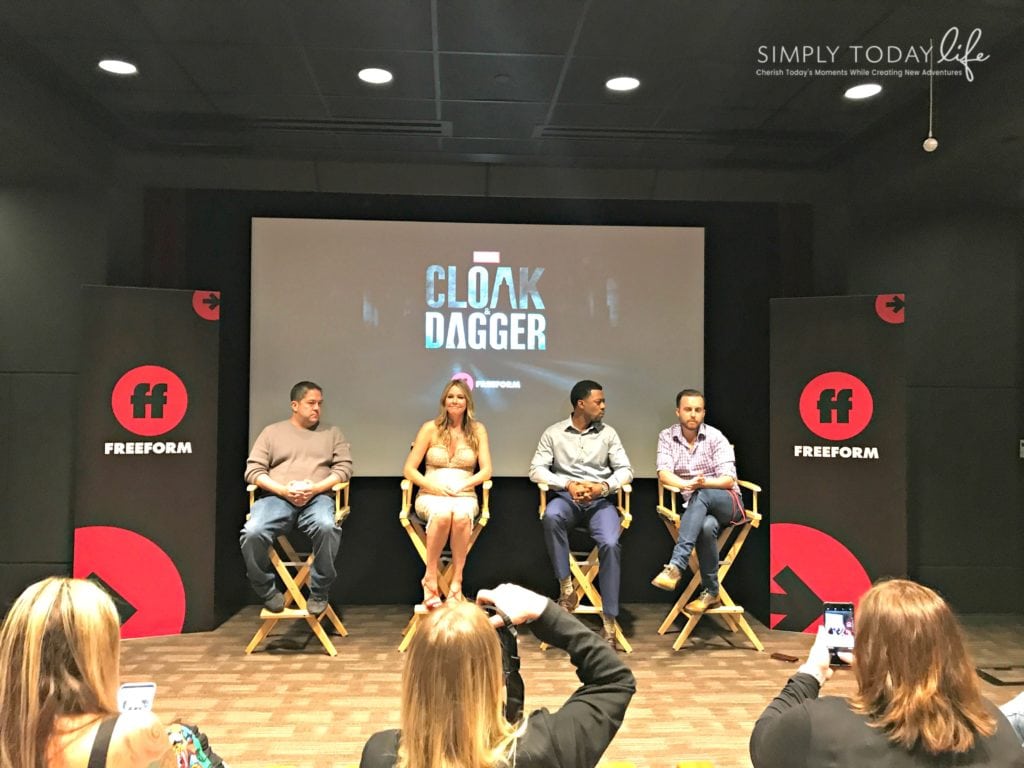 Bringing Marvel Comic To Television
One of the things that we won't see anytime soon is going to be the superheroes in costumes. If you follow the show then you know that there haven't been any costume changes as of yet and Executive Director Joe Pokaski told us that there is a reason for that. He wants the audience to get to know the characters for who they are first. By learning their backstories and the history with the people around them. So if you are a Coak and Dagger fan from the comics don't expect Tandy to walk out in her revealing costume.
Another question you might be asking is if there will be any crossover between some of the other Marvel superhero shows. For now, don't expect any, but maybe later on.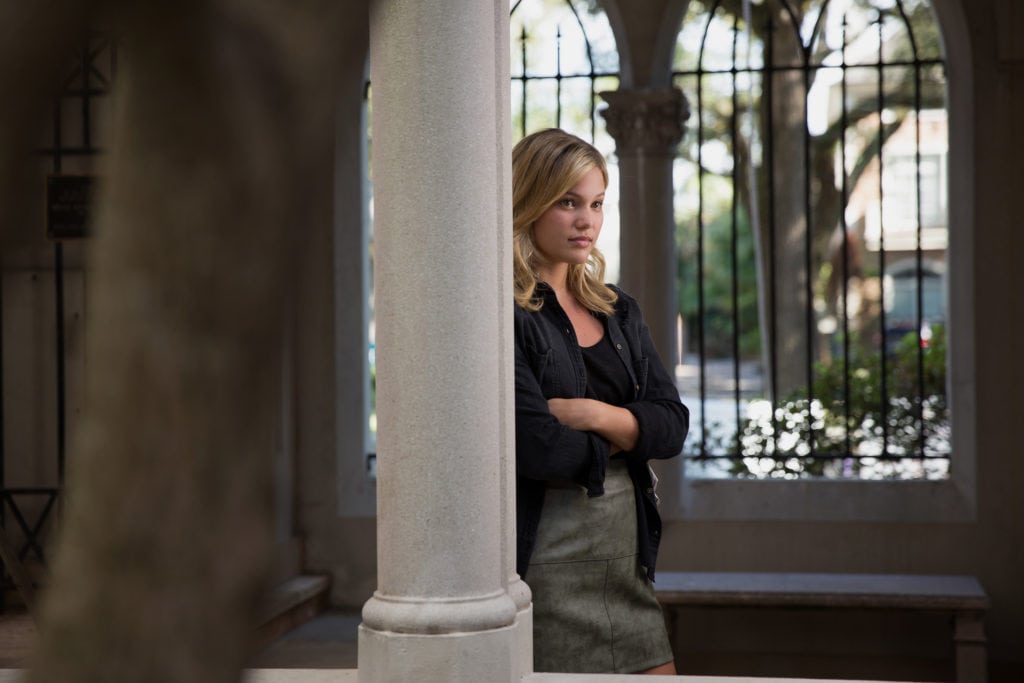 Is It Only For Marvel Fans?
Absolutely not! If you enjoy shows about superheroes, suspense, and action then this show is for you. The only thing that I recommend is making sure that you watch the show from the beginning. You need to know the backstory of the main characters Tandy and Tyrone to fully understand the storyline. There is importance behind their powers and how they got them in the first place.

Don't miss episode 5 of Cloak and Dagger tonight!
Watch Cloak and Dagger On Freeform Thursday Nights or Streaming
You Are Also Going To Love:
If you loved Why You Should Watch Marvel's Cloak and Dagger, then you will also love these Marvel/Disney articles I have put together for you:
What do you think of Cloak and Dagger?