If you're a fan of television, then you must already be watching the newest show on ABC Television, The Kids Are Alright. It's hilarious and will have you rolling off your bed!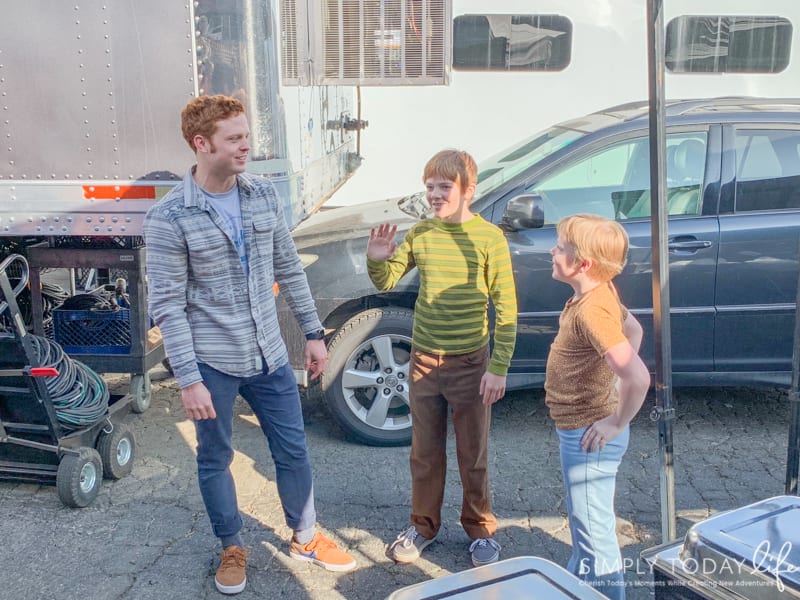 ABC Television The Kids Are Alright Set Visit
One of my favorite parts about learning about new shows on ABC is that sometimes we get the chance to actually walk on the set of the show. I mean, how cool is that? I know I've said it before, but I seriously have the coolest job there is! This was no exception! We did get a chance to not only walk on set, but we got to meet some of the cast during our visit.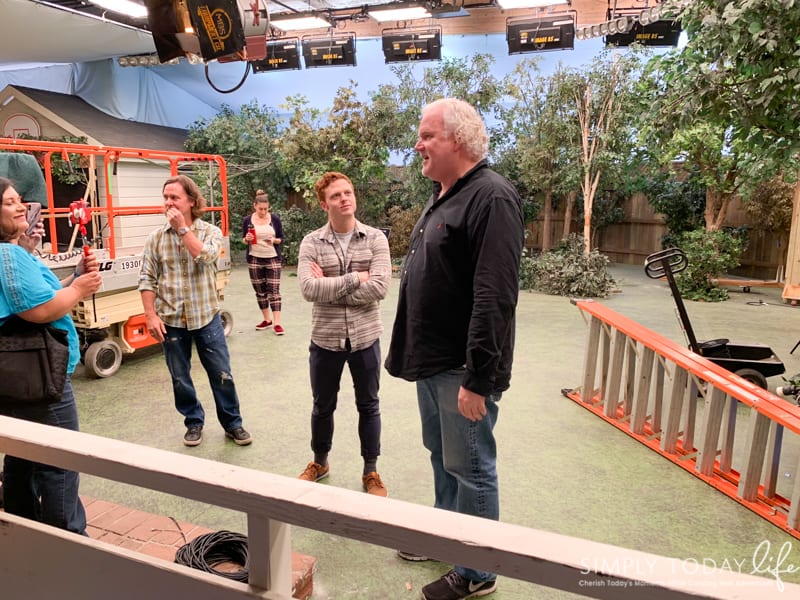 I don't know if you watch the show, but if you don't then definitely check it out. My husband loves the humor and the cast is so good. It's one of those shows that you look forward to watching every week for some good fun and making your week a little brighter.
If you didn't follow along during the event or have never been on a filming set, every one of them is so different. It all depends on the location they are filming, the casts filming schedule, and if we are even allowed to take photos. One of the things that I loved about visiting the set of The Kids Are Alright was the fact that we were able to explore the entire set and take photos.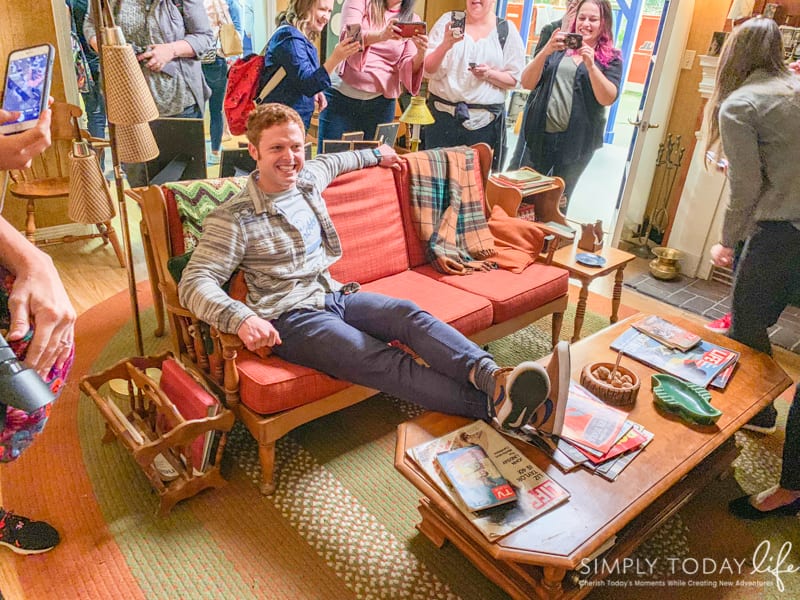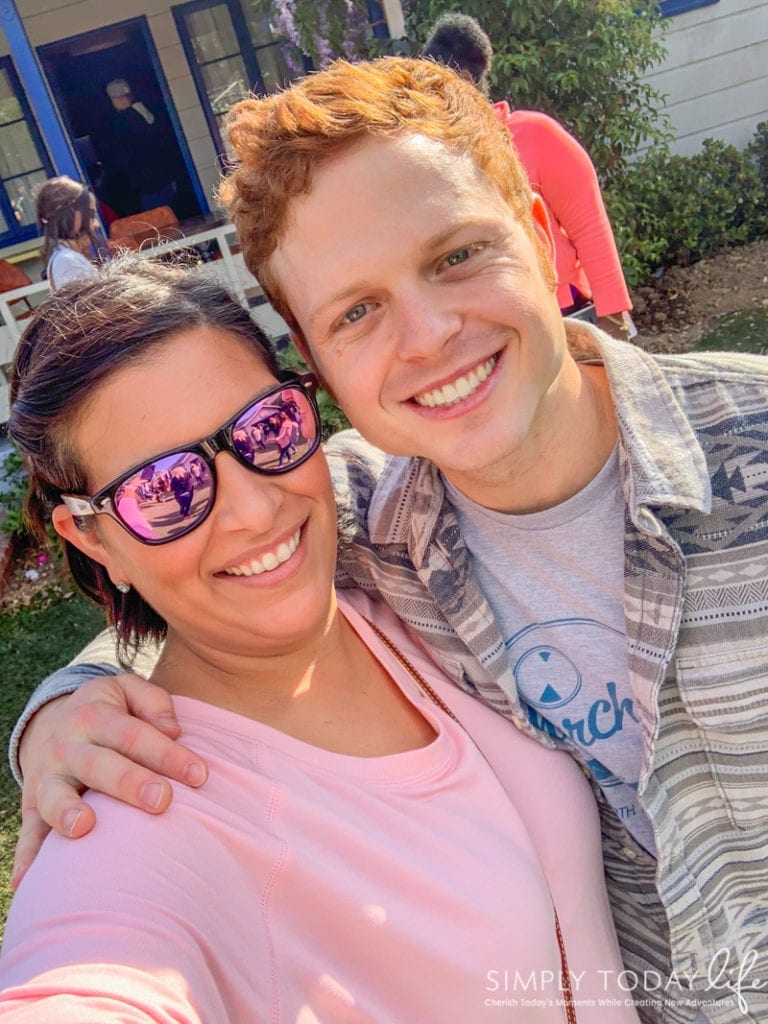 Being able to see what goes into filming a series like this one on ABC takes a large crew and a lot of work. In the case of The Kids Are Alright, some of the scenes are shot indoors, especially at the Cleary's house and outdoors. On the day we visited set we were able to visit both locations and even hang out with Caleb Foote who basically gave us a tour of the entire set.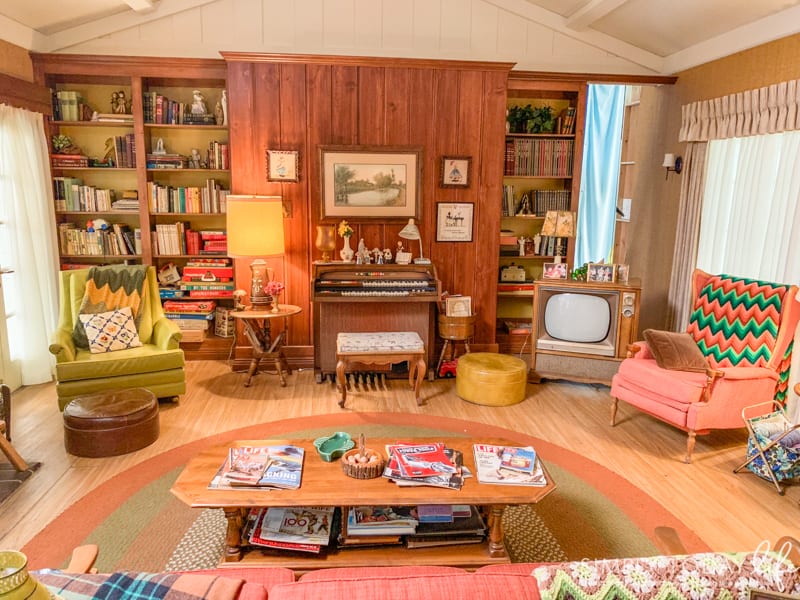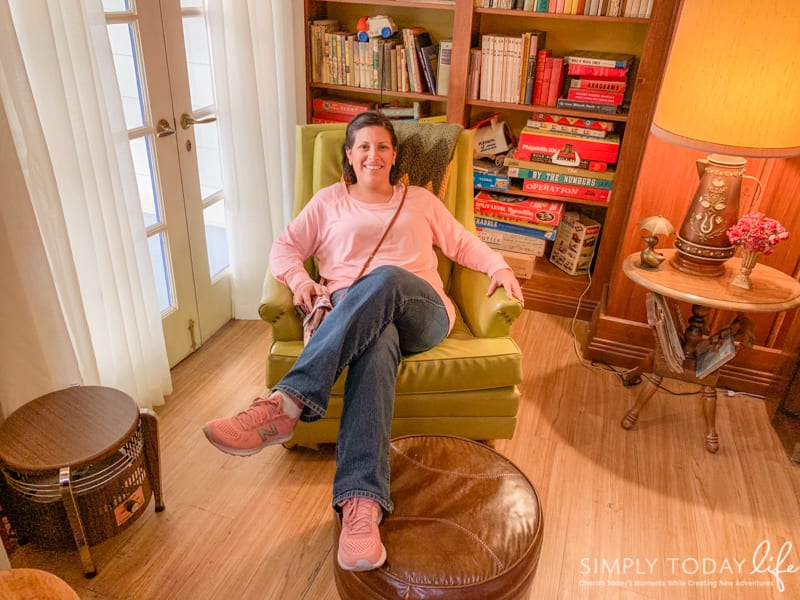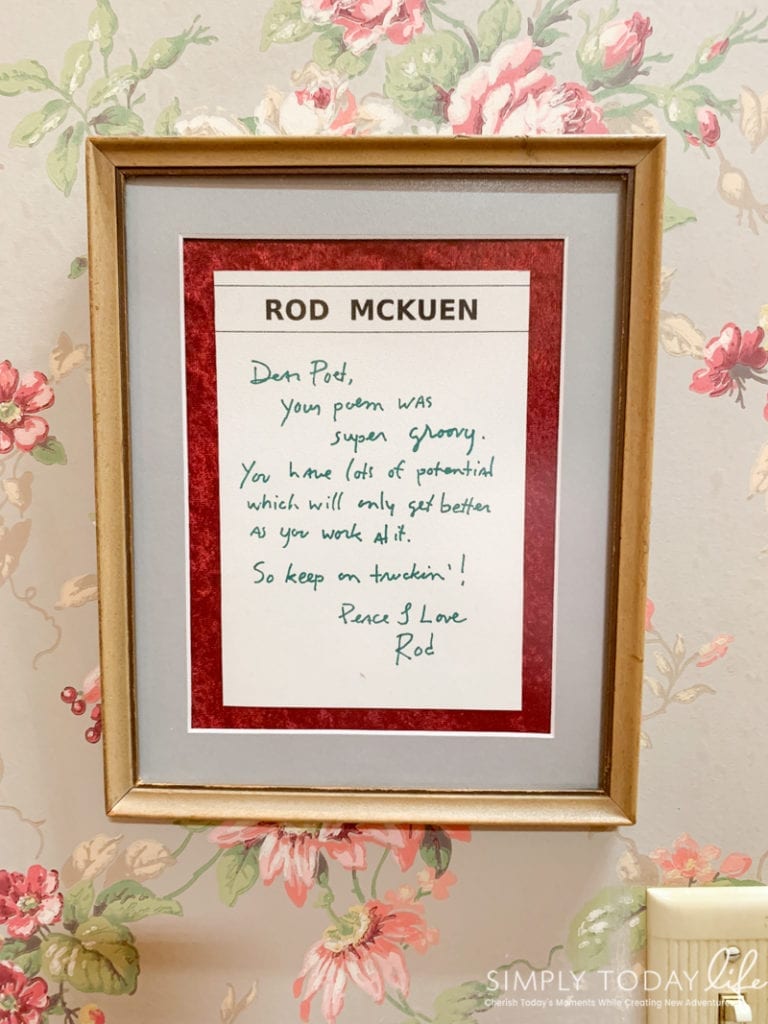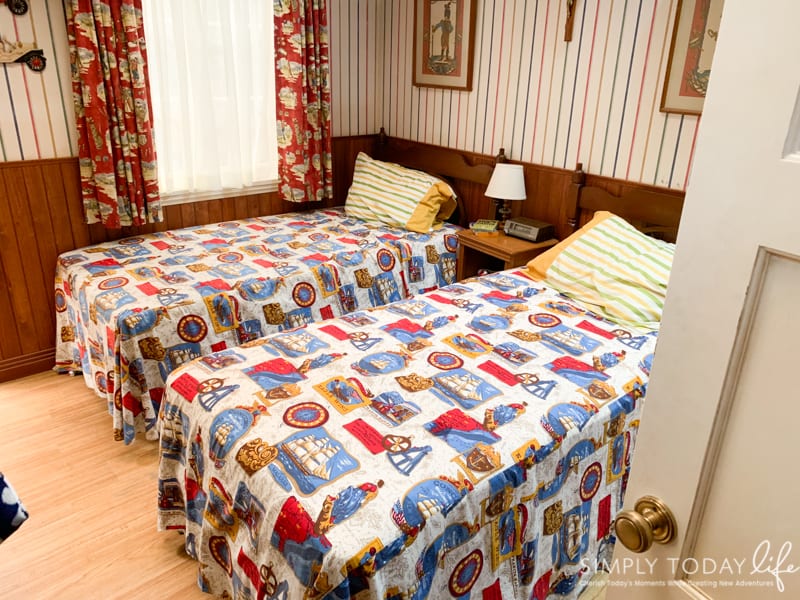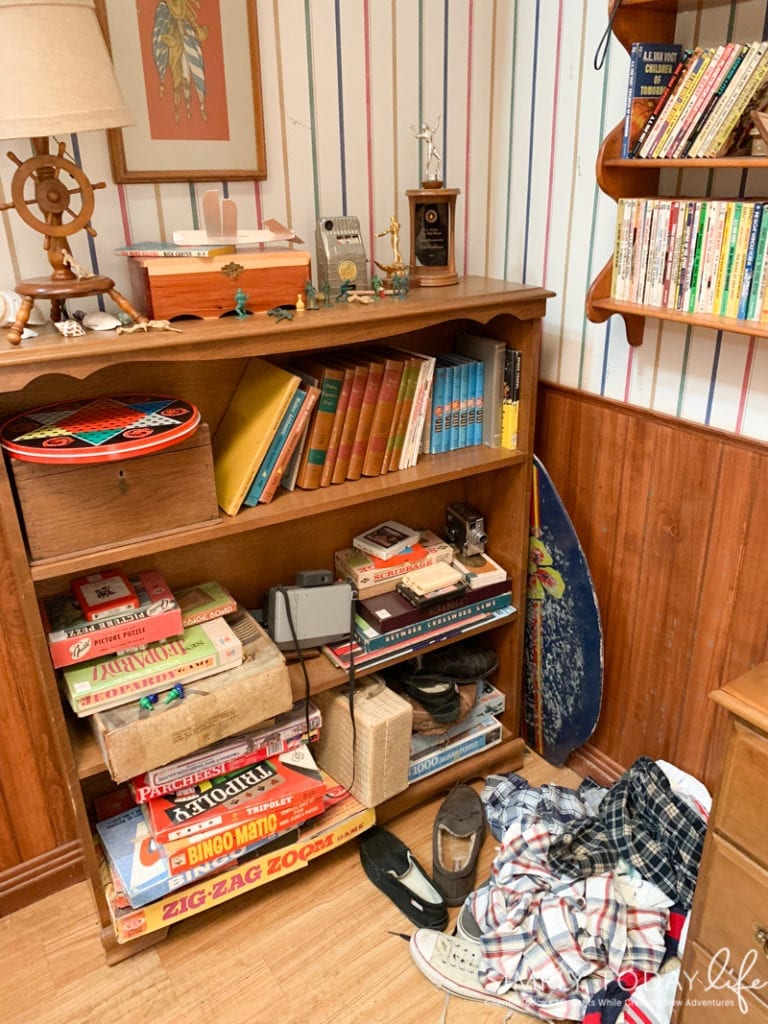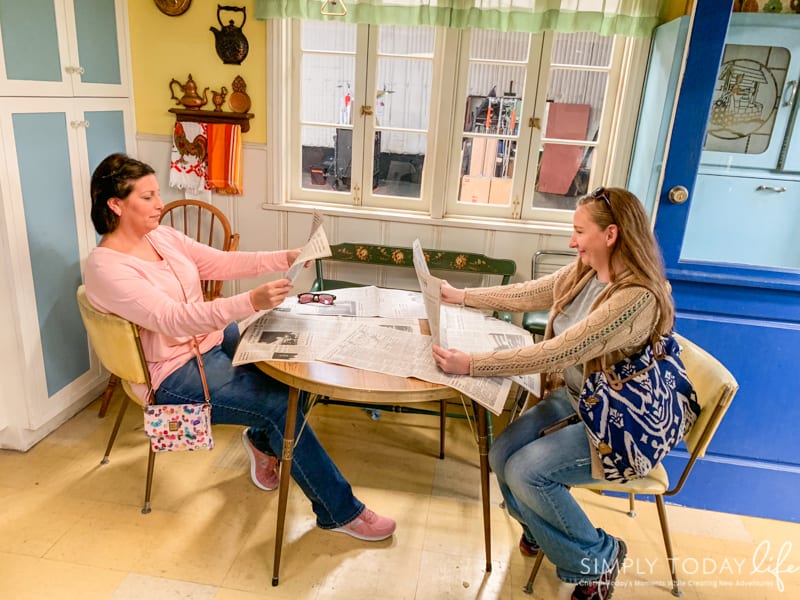 Set decorator Claudette Didul shared with us that when it came to creating this time period of 1970's they found a lot of the things in estate sales, but because things are old and are not kept sometimes it would not work for a long period of time. Especially if it was unknown if the show would get picked up past the pilot episode. She said that sometimes that would also just run into Target or department stores when needed.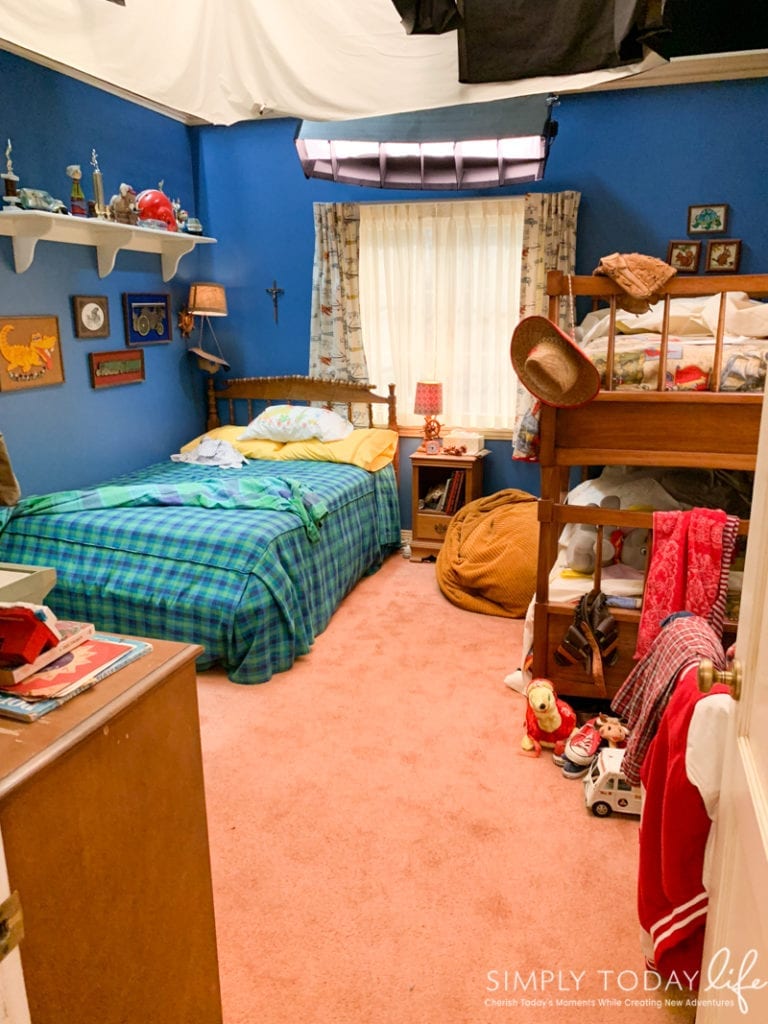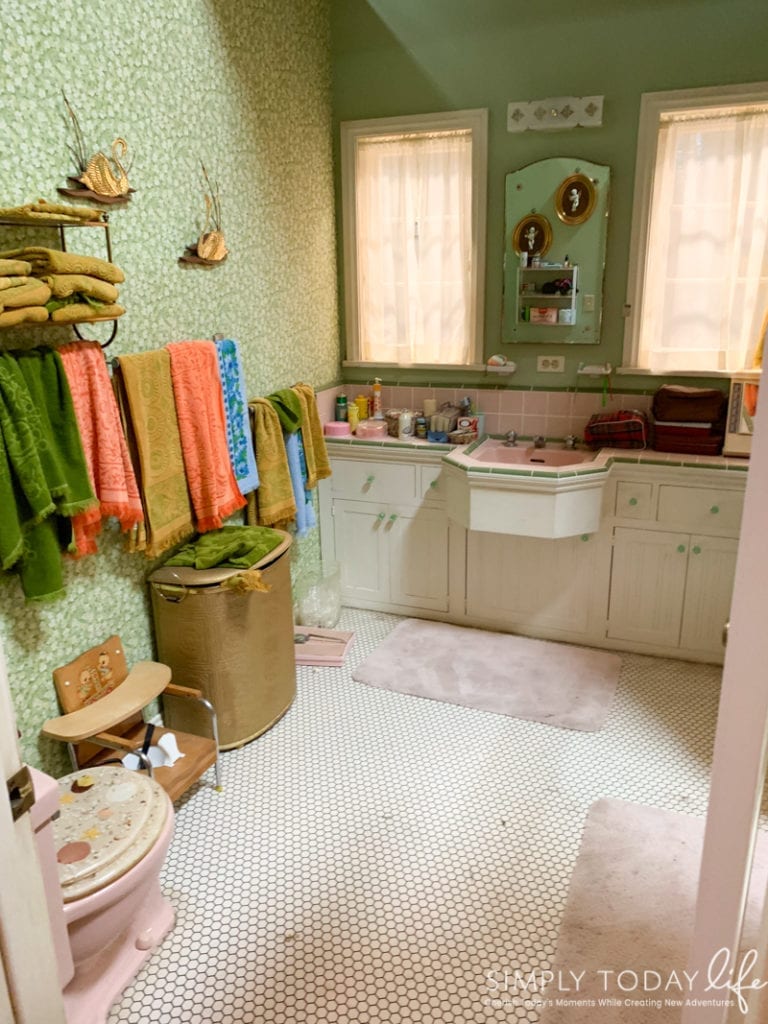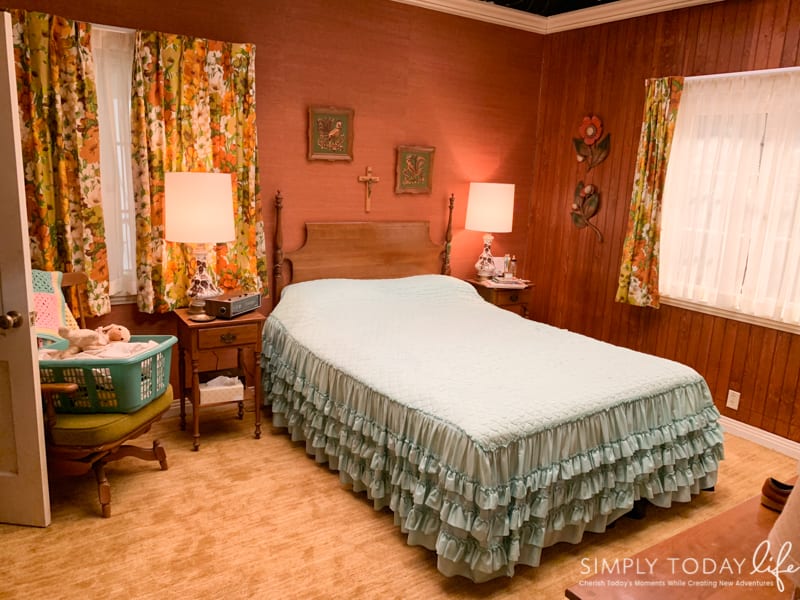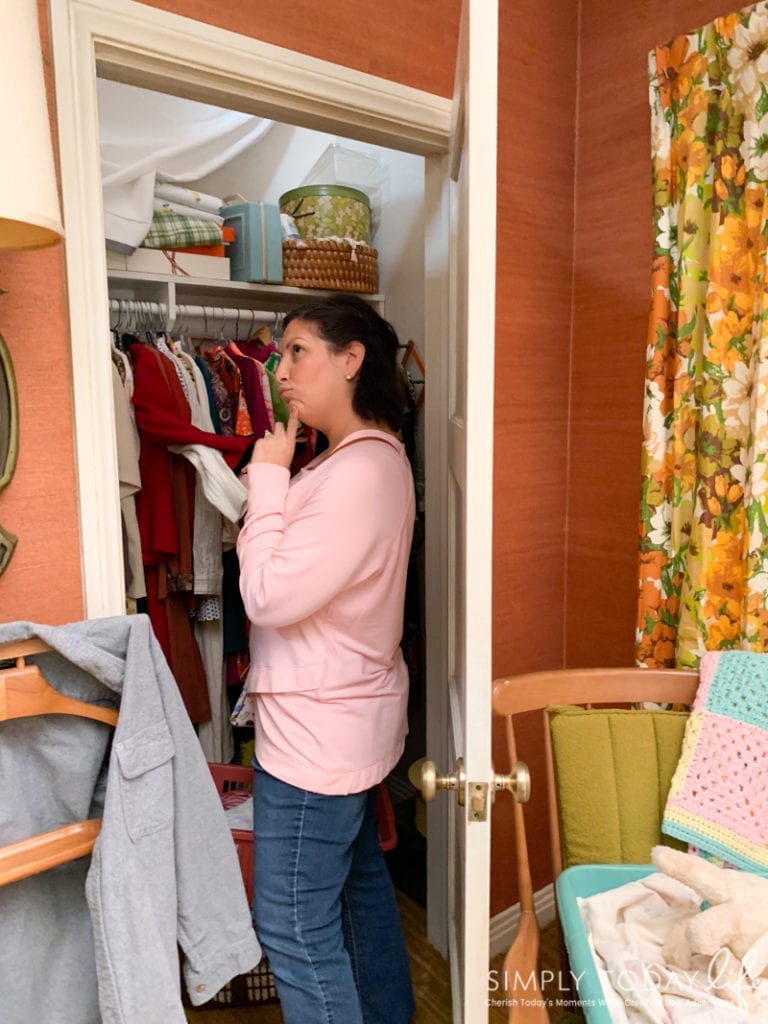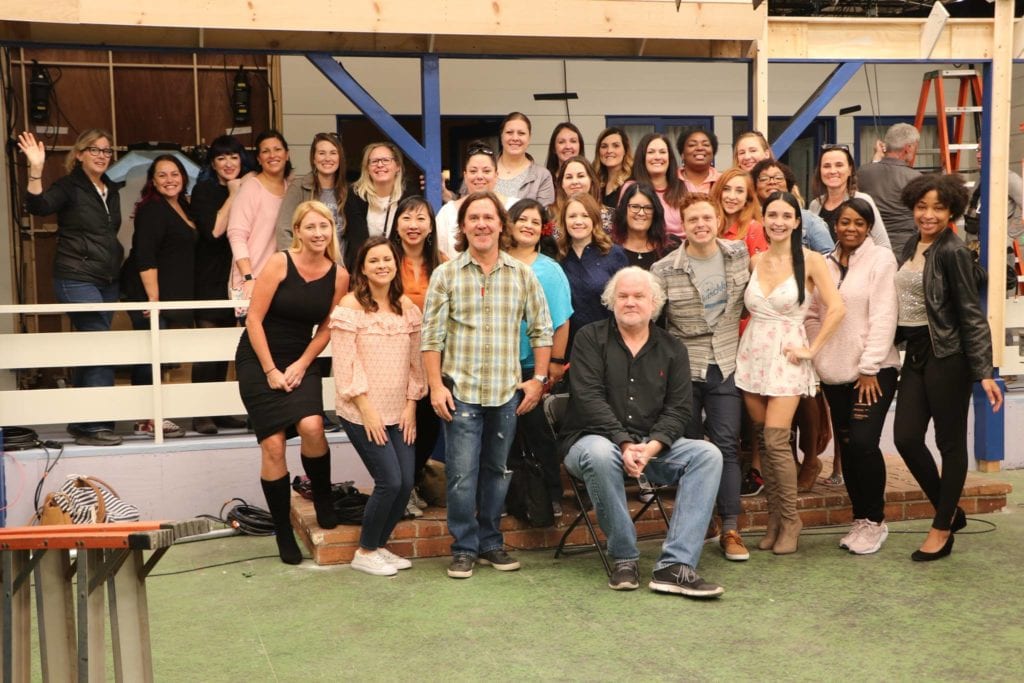 We also got to meet Tim Doyle, which is where the storyline comes from for the show. It's based on his life, and he's written and created the show, plus has done of the narration. He shared with us that although he was about 12 years old and doesn't remember a lot of the details of his families details, he has his siblings to help him out with filling in the blanks.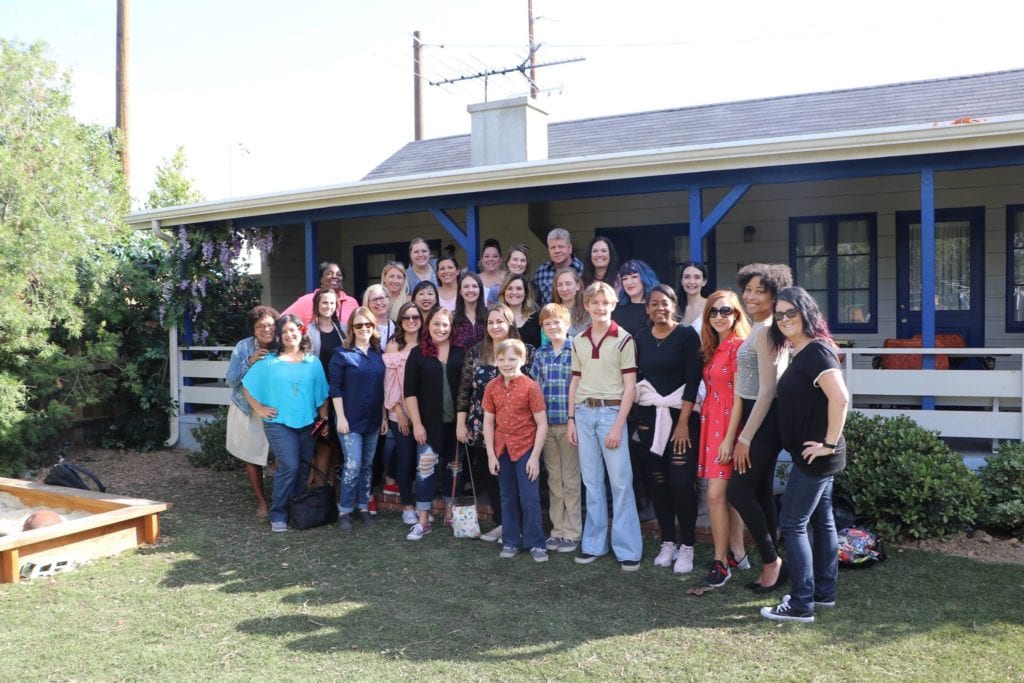 One of the things that line producer Kris Eber shared with us was that a decision that they made on the show, and to his knowledge which he thinks they are the only comedy that's ever done this is that they decided to build a full 7,000 square foot real backyard in our parking lot. The idea behind that was, that the kids are always underfoot, and the Mom always wants to push them outside. Because they would be doing a lot of work in the backyard they wanted to make sure that it looked as good as it could.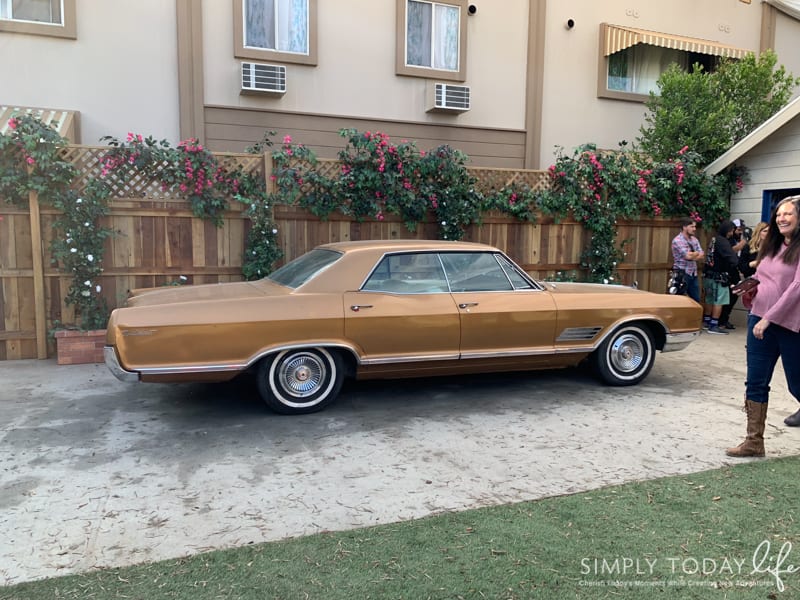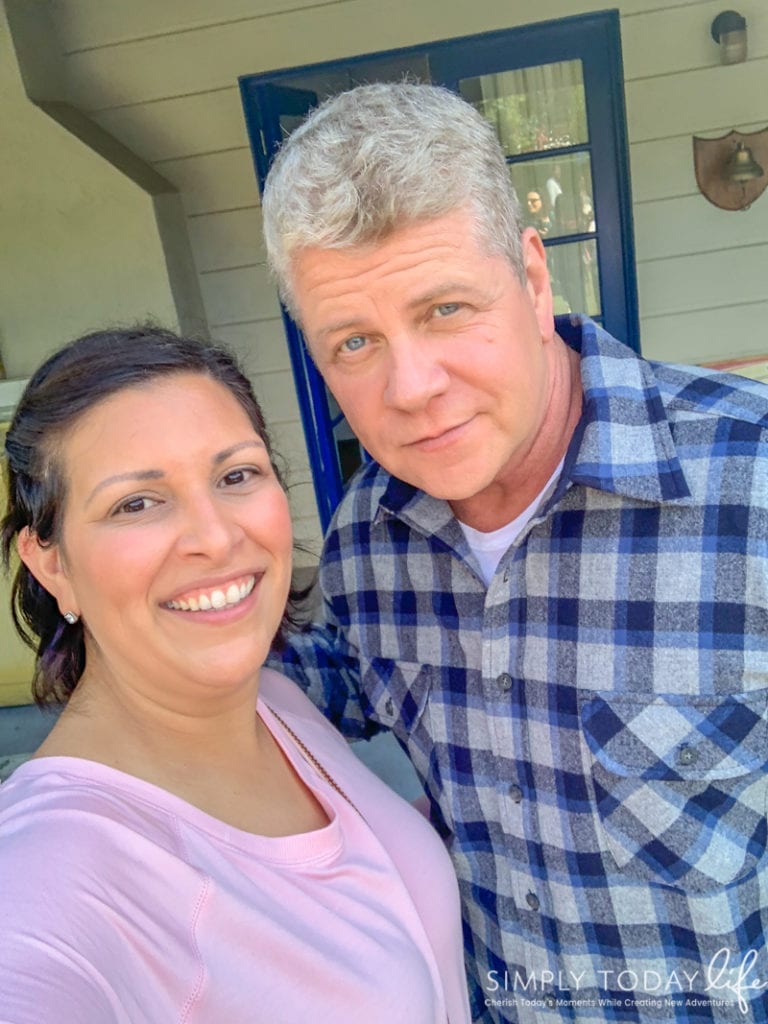 One of the highlights of the set visit was being able to meet and take a photo with Michale Cudlitz! Hubby and I have been a fan of his and have watched several of some of the other shows he has been a part of.
I hope you all take a chance to check out ABC's newest show The Kids Are Alright. It's the perfect couples night in a comedy show. My husband and I love watching the show together!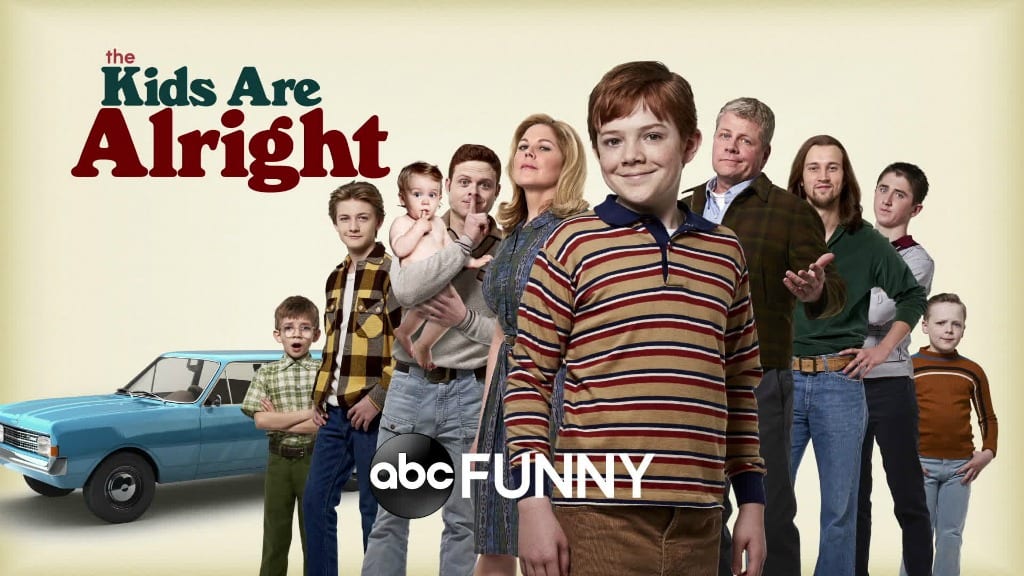 About The Kids Are Alright
Set in the 1970s, this ensemble comedy follows a traditional Irish-Catholic family, the Clearys, as they navigate big and small changes during one of America's most turbulent decades. In a working-class neighborhood outside Los Angeles, Mike and Peggy raise eight boisterous boys who live out their days with little supervision. The household is turned upside down when oldest son Lawrence returns home and announces he's quitting the seminary to go off and "save the world." Times are changing and this family will never be the same. There are 10 people, three bedrooms, one bathroom and everyone in it for themselves.
The Kids Are Alright airs Tuesdays at 8:30|7:30c on ABC stream on the ABC app/ABC.com, Hulu, or On Demand

You Are Also Going To Love:
I have done a bit of research and learned that if you love this Essential Oils Vapor Rub for Cough article then you will also love the following articles I have put together for you:
You Are Also Going To Love:
If you enjoyed reading our set visit on The Kids Are Alright, then you will also love the following Disney events we did during our trip I have put together for you:
Have you been watching The Kids Are Alright on ABC?