For the past few years during Halloween my girls and I have picked a Disney character to paint on a pumpkin. This year we created a No Carve Moana Pua Pumpkin Craft.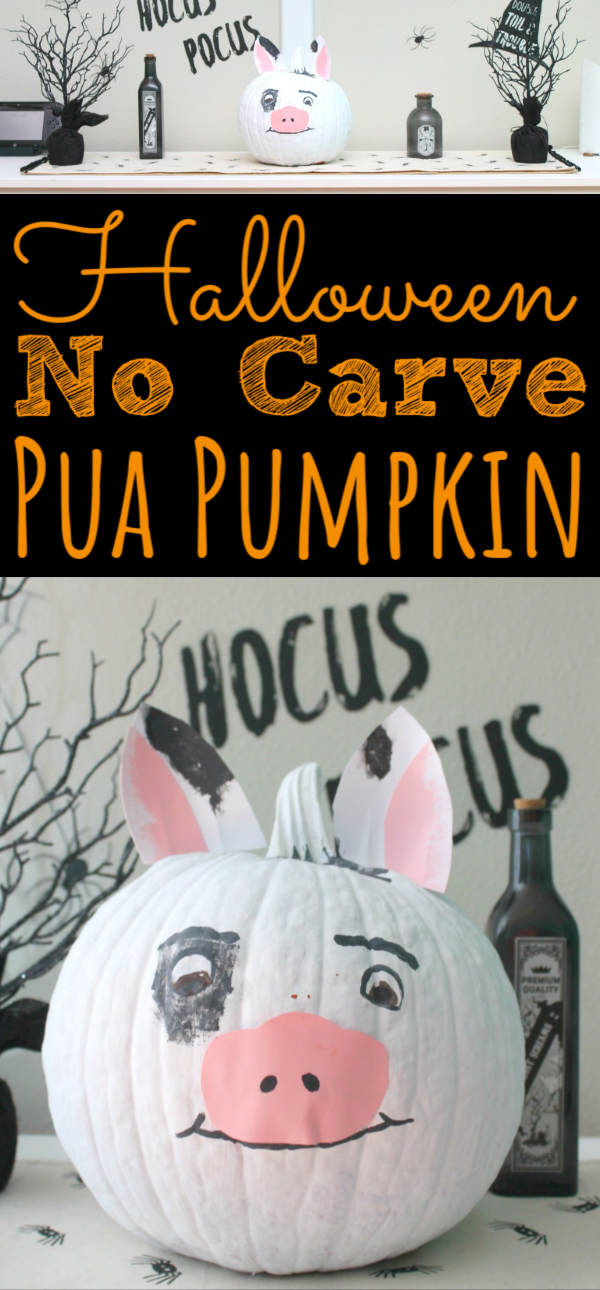 No Carve Moana Pua Pumpkin Craft
Crafting with my girls is one of my most favorite things to do, especially if it's Disney themed! But I'm just not a big fan of carving pumpkins.
This year with Moana coming out next month Pua, was the perfect choice for our pumpkin this year!
I just wish I was talented enough to actually paint Moana on a pumpkin! I think that would be an amazing no carve pumpkin for sure!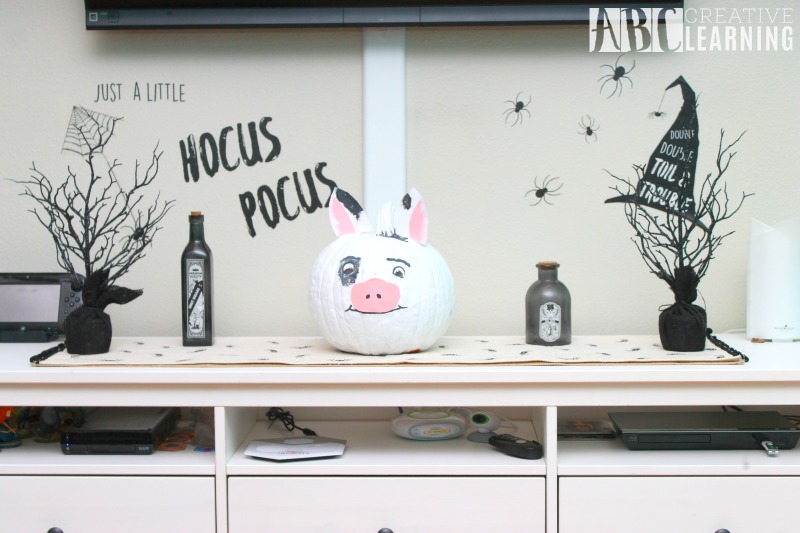 Materials Needed For Your Pua Pumpkin
Pumpkin
White, pink, and black paint
Pink construction paper
White paper plate or construction paper
Black and brown sharpie
Small sponge
2 Toothpicks
Tape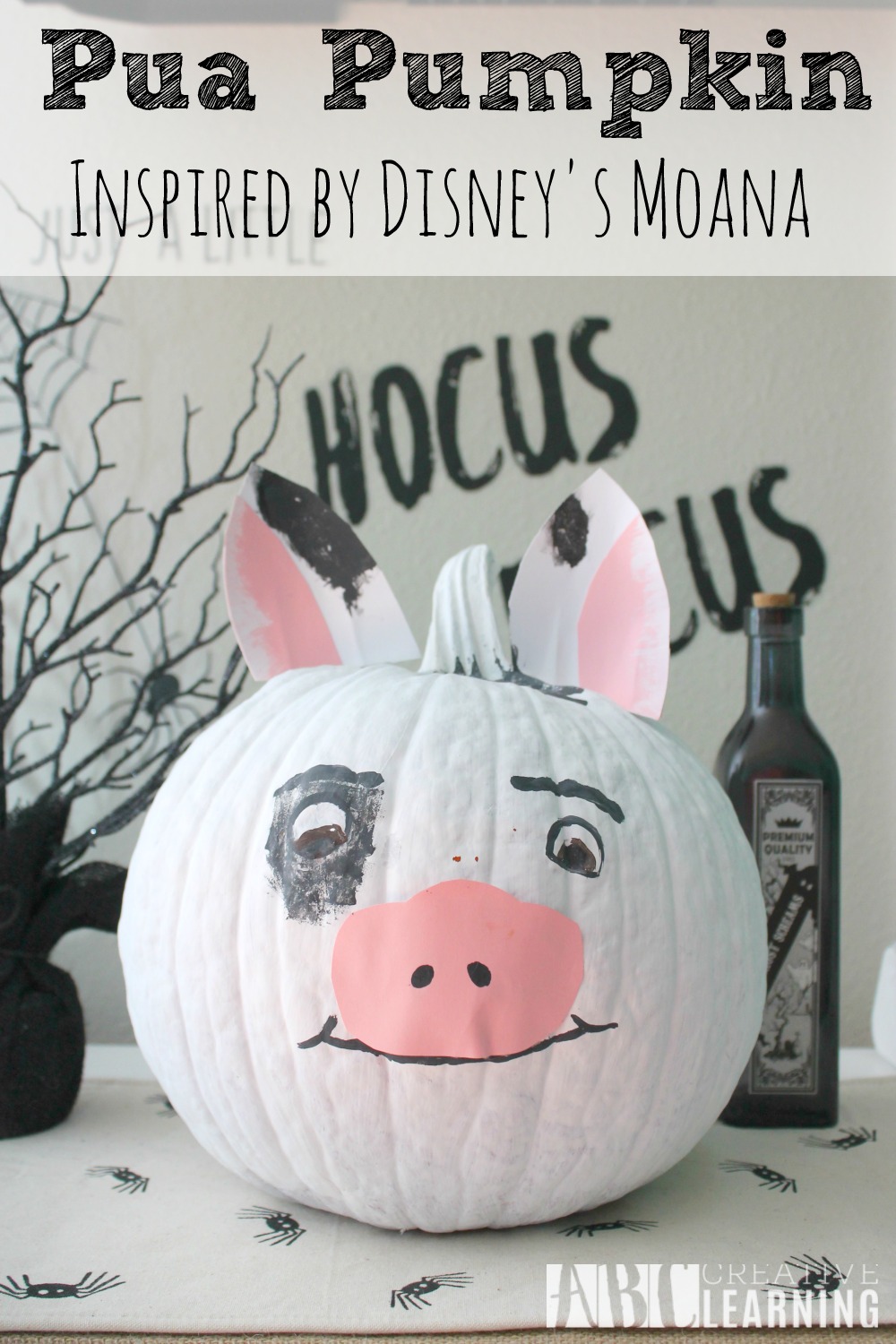 How To Make A No Carve Moana Pumpkin Inspired By Pua
This No Carve Pua Pumpkin Craft is super easy to make. All you need is a bit of patience and have fun with it! My girls always have the best time creating and painting Halloween pumpkins.
Paint your entire pumpkin white and allow paint to dry.
While your paint is drying, begin cutting out Pua's nose and ears.
To create Pua's nose simply cut out an oval and using the black sharpie draw in two smal ovals. Once pumpkin is dried glue or tape on the front of your pumpkin.
For Pua's ears I used a small sponge to dab some black spots and add the pinks of his ears. Once those were dried I taped a toothpick on the back of each ear. That way it was easy to insert into the pumpkin.
For his eyes I used a black and brown sharpie to draw his mouth, eyes, and eyebrows. I then used the small sponge with a bit of black paint to add the spot around his eyes.
That's it! Super easy to make and perfect for all those Disney fans out there!
Tip: Just make sure to allowe the paint to dry as much as it needs to before you add the next paint layer. This way the paint doesn't smudge.
Here Are Some Fun Moana Movie Clips To Enjoy
I hope you have the best time creating our Pua Pumpkin Craft with your family!
I'm sure you and your entire neighborhood will love it! Happy Halloween!

<
You Are Also Going To Love:
If you loved this No Carve Pua Halloween Pumpkin, then you will also love the following no carve pumpkin ideas I have put together for you:
Who's your favorite Moana character?