So after promising my girls during our Wild West Poppins Book Nook activity that I would make it up to them by doing some type of craft that involved Sheriff Callie, after we couldn't find any of her books available to purchase, here I am sharing with you all our DIY Sheriff Callie Halloween Pumpkin Craft!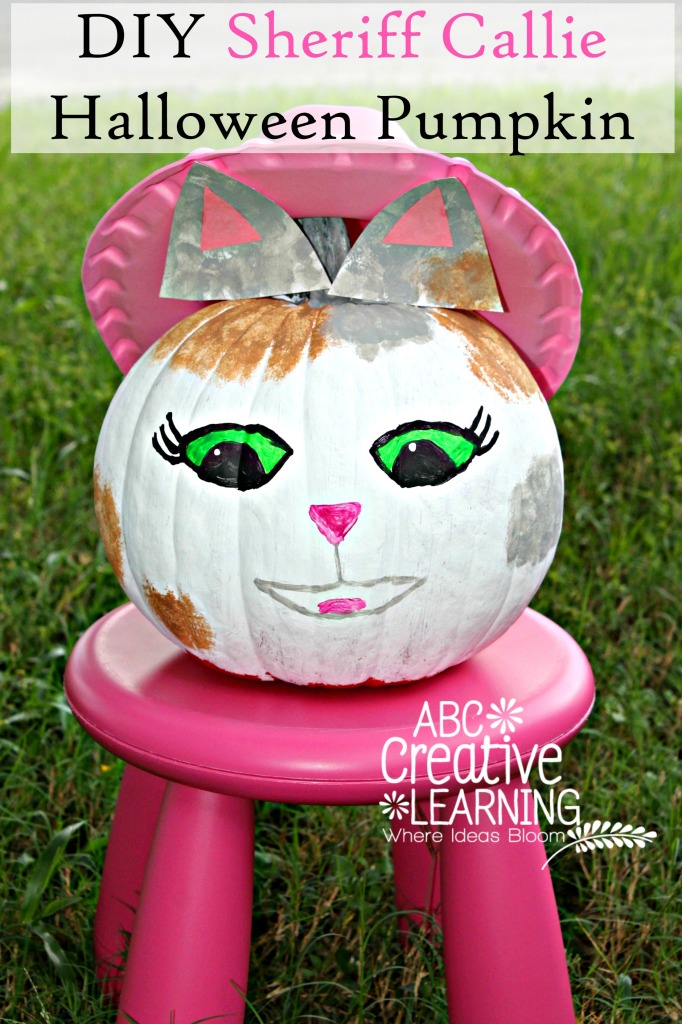 I guess after our Minion Pumpkins last year my girls assumed that creating a Sheriff Callie would just come naturally! Well… let me know what you think!
Materials Needed:
Pumpkin
Acrylic Paint in white, light brown, grey, black, and pink
Large paint brush and several small thin brushes
1 Sponge cut into 2 small circles
1 Pink Cowgirl hat
White and Pink Construction paper
2 Toothpicks
Tape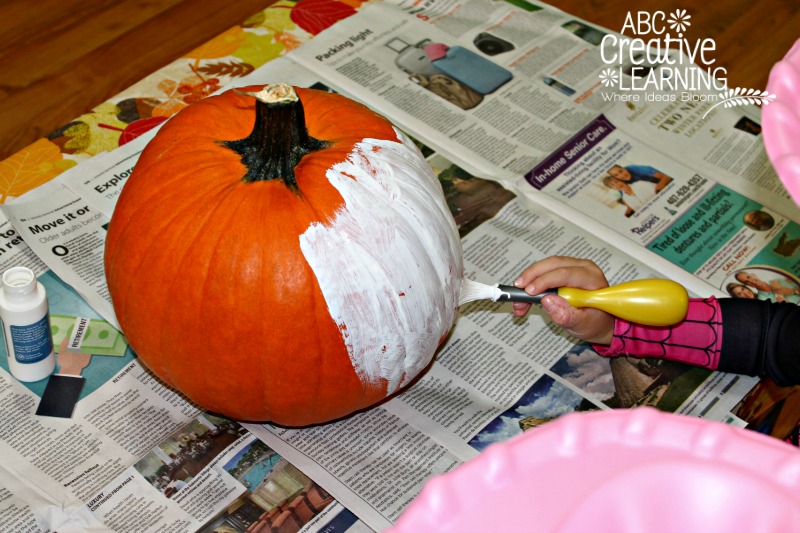 The first thing you want to do is to make sure that your pumpkin is cleaned from any dirt or debris on it. You don't want to start painting and then get your brush all dirty.
Paint your pumpkin completely white. Try to get the bottom of your pumpkin as much as possible as well, this actually helps seal your pumpkin and helps it last a bit longer. Our Minion Pumpkins last year lasted from October all the way to the end of November for our daughters Minion birthday party.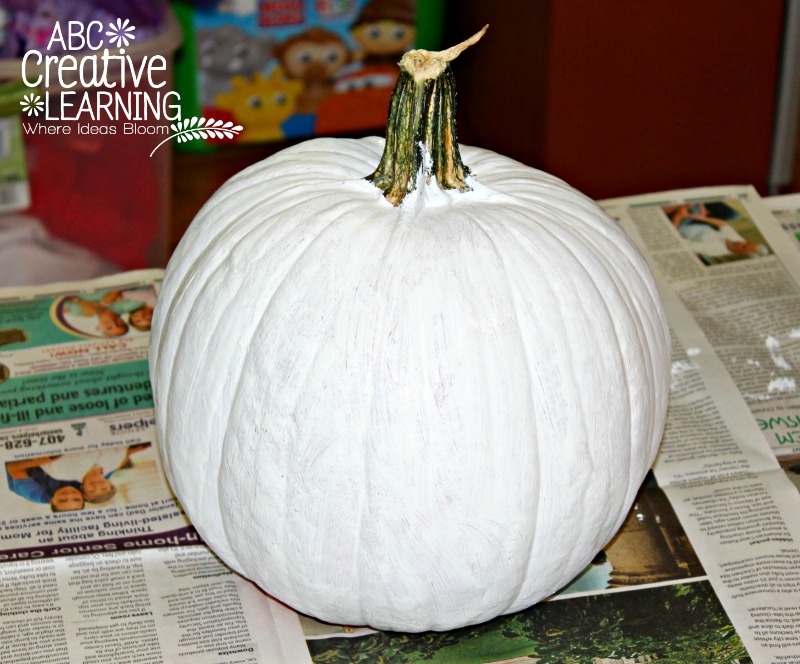 Allow the pumpkin to dry completely so that you do not smudge any of the paint over the white. I suggest at least 12 hours before starting on Sheriff Callie's face.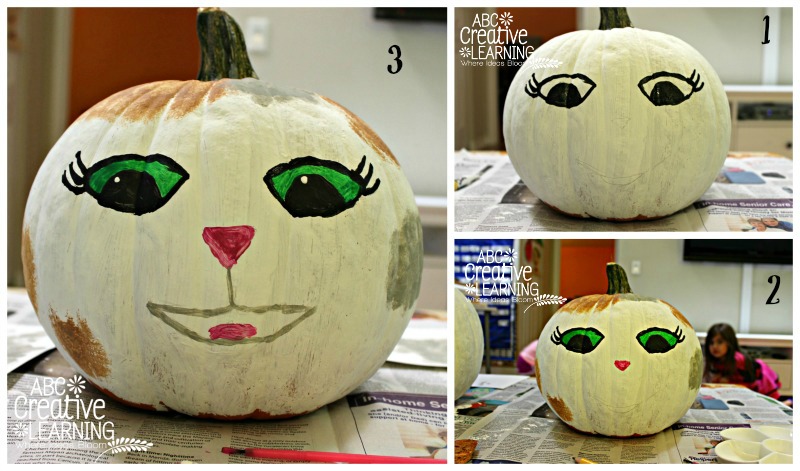 The first thing I did before starting to use the paint was to use a pencil and sketch how I thought the face should look. This helps just in case you make a mistake you can either erase it or just touch up with white paint once you are done with everything.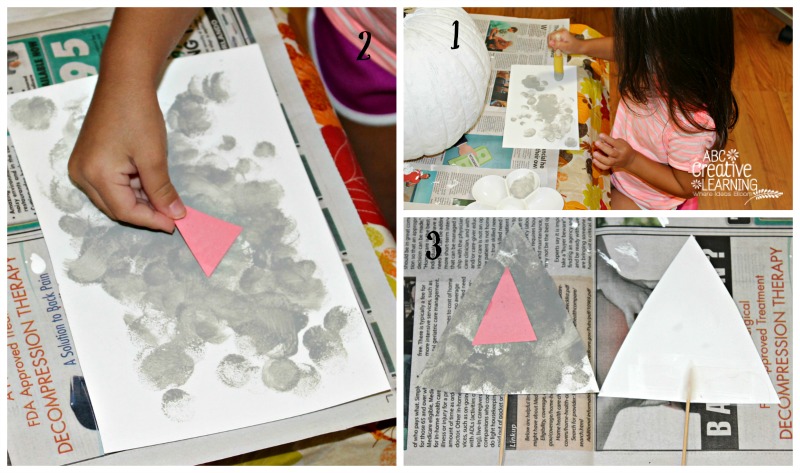 Using a small brush paint Sheriff Calllie's eyes, nose, and mouth. When creating her spots use the small round sponges to sponge on the brown and grey colors. Also, color the pumpkins stem in either the brown or the grey color.
Make sure to allow the paint to dry good after each color so that there is no rubbing or smearing.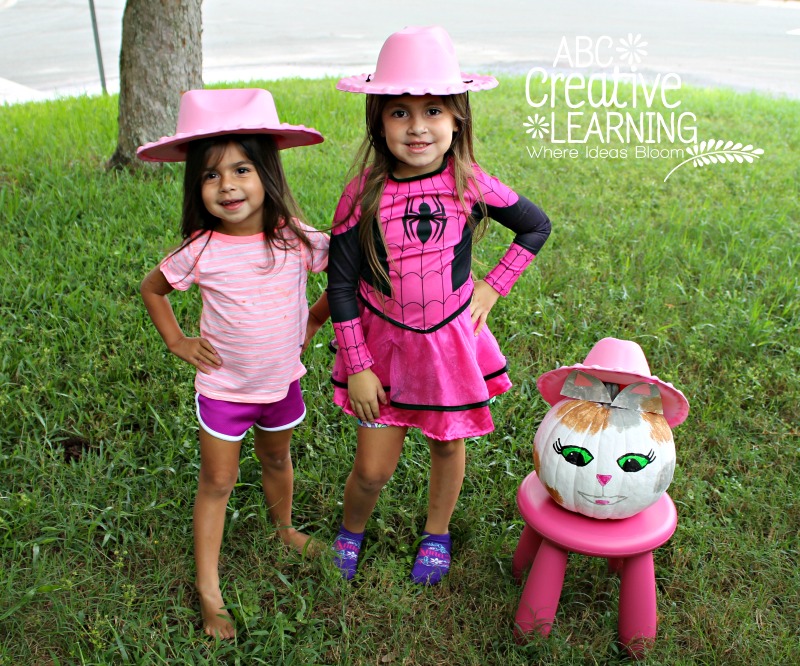 To create Sheriff Callie's cat ears I gave the girls each a piece of white paper and had them sponge on the same color grey we used on her spots. They then glued a pink triangle right on the sponged area once it was dried. We then cut out two large triangles using the grey sponged paper.
The easiest way to attach the ears on the pumpkin was to tape a toothpick on the back and stick it right into the pumpkin. Make sure to measure how far forward you want the ears before placing her cowgirl hat.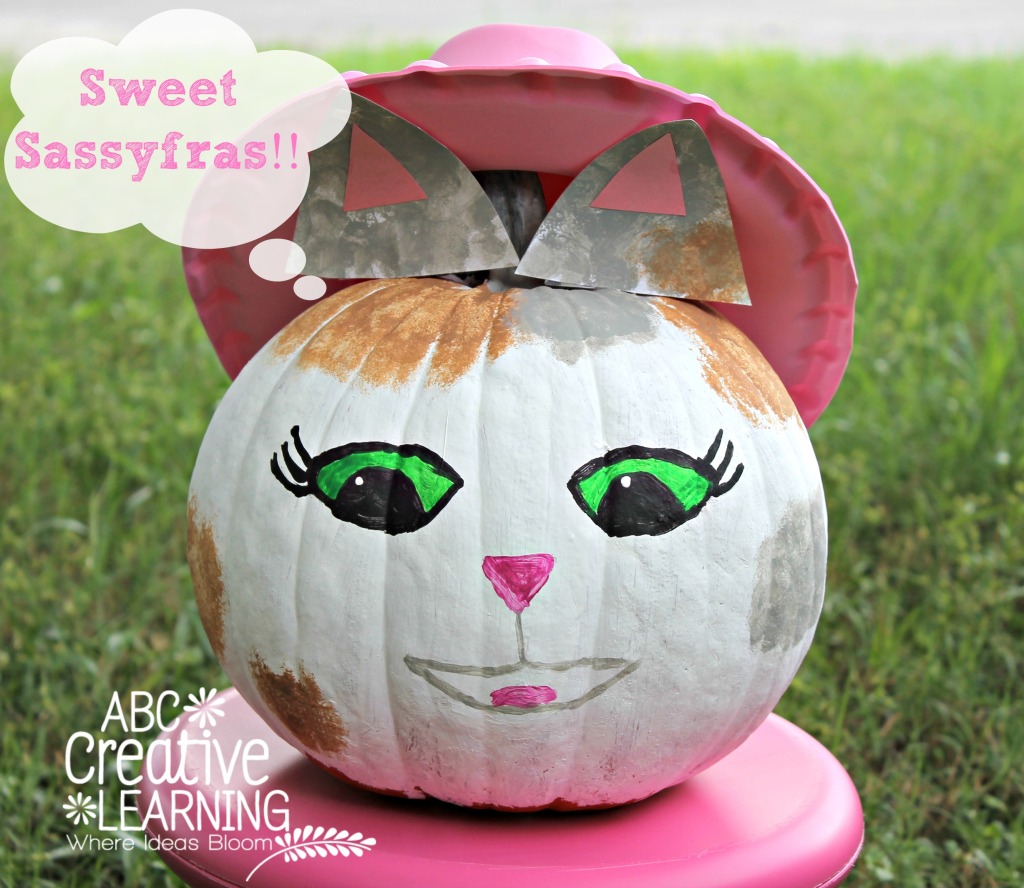 That's it! This was definitely a fun project for us to do together! Even the hubby helped out and said that it was a great idea, but most importantly my girls love their Sheriff Callie Pumpkin Decoration! So much so, that they have already planned another pumpkin idea! Oh, my!! I think I'm in trouble!

You Are Also Going To Love:
If you love this No-Carve Sherriff Callie Halloween Pumpkin, then you will also love the following Halloween pumpkin ideas and crafts I have put together for you:
Which character are you making this Halloween Season for the kiddos?

SaveSave