I'm a huge fan of handprints and footprints kids crafts! I remember doing them every month in the classroom with my students and I have to say that it was the messiest of all projects, but I think the one they enjoyed doing the most and the one the parents treasured the most. At home it's no different! I haven't created many crafts with my girls handprints or footprints lately, so I thought it was time to create one of my favorite ones. A Handprint and Footprint Turkey Kids Craft Canvas that can be hung up all throughout Fall.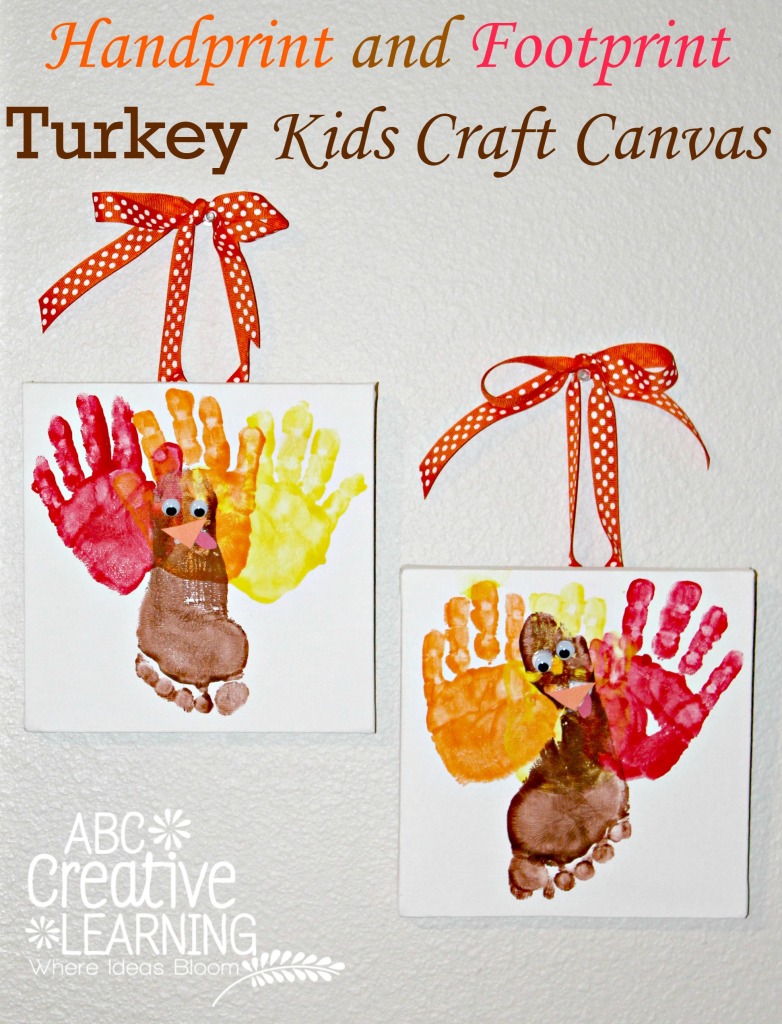 I know it's probably a little late to post this craft, but I just had to share, because they are so cute! These also make such great gifts for grandparents!
Materials needed to make your Handprint and Footprint Turkey Kids Craft Canvas:
Small canvas – I purchased our at JoAnns on sale
Craft paint (red, orange, yellow, brown) – I liked to use Crayola waterbase paint because it comes off really easily
Paint brushes
Googly eyes
Red and orange construction paper
Craft glue
Fall ribbon
Stapler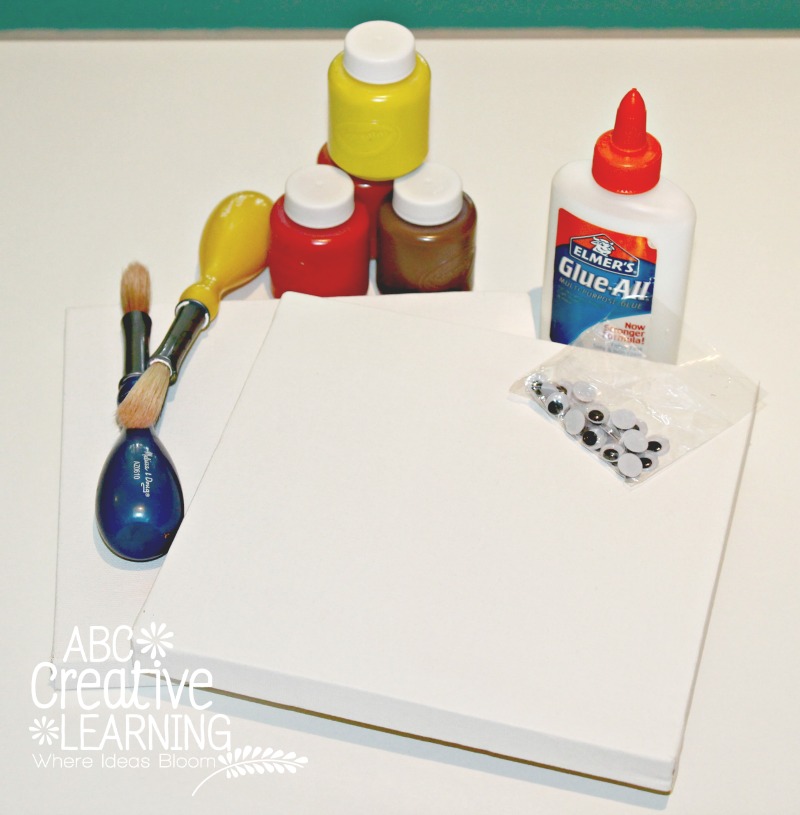 Make sure you have everything you need for your handprinting part. When those little hands are painted, believe me, you do not want to be getting up to grab something 😉 I also used both hands when handprinting the canvas. I then washed both hands in the sink and then went back to paint the last handprint.
Step One: Paint your child's hands and handprint three large feathers. Make sure to tilt the hand just a bit when printing on the left and right prints.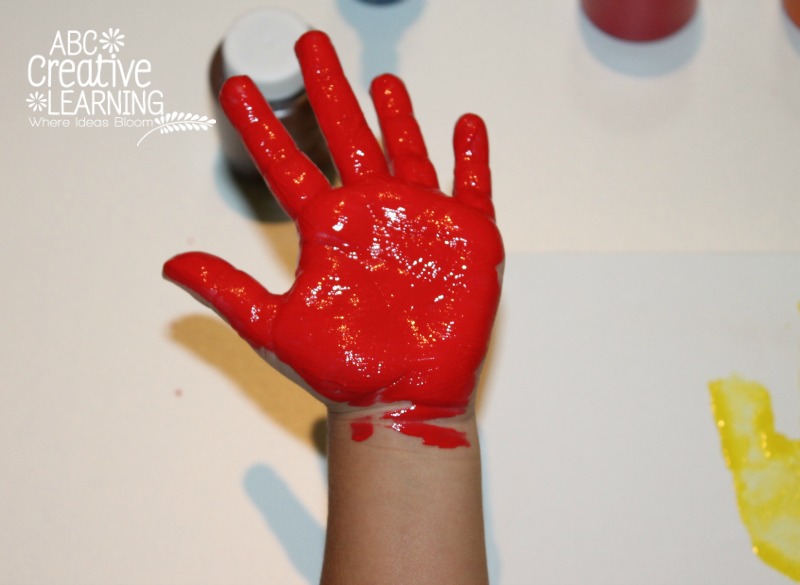 Step Two: The last handprint will right in the middle in between the other two and it should be a tad higher than the other two so that you can see it once you add the footprint over it.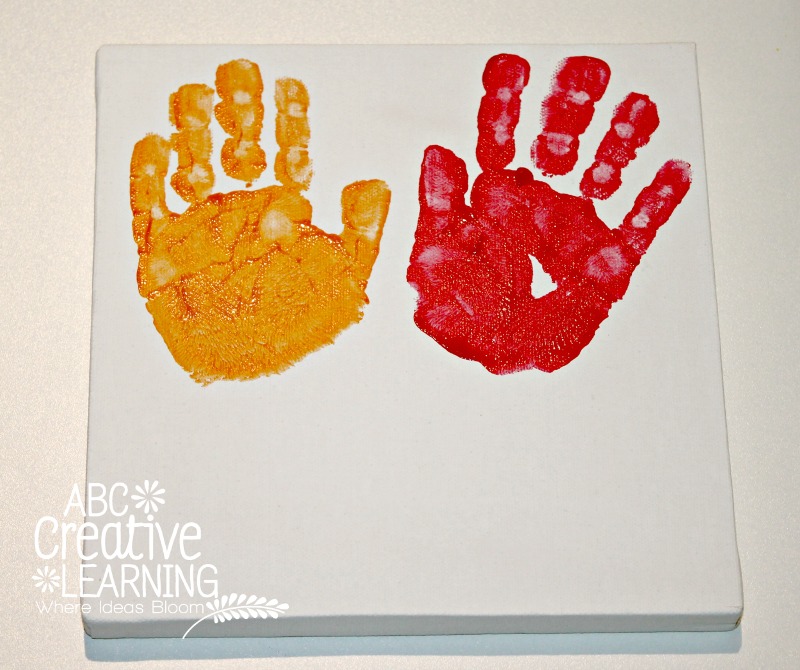 Step Three: Using one foot, paint the entire bottom of the foot including toes. You want to make sure that the footprint is nice and clear. I line up the heel on the canvas and slowly working my way up press down on the foot.
Make sure to have some wipes available near by or get ready to carry your little one to the bathroom 🙂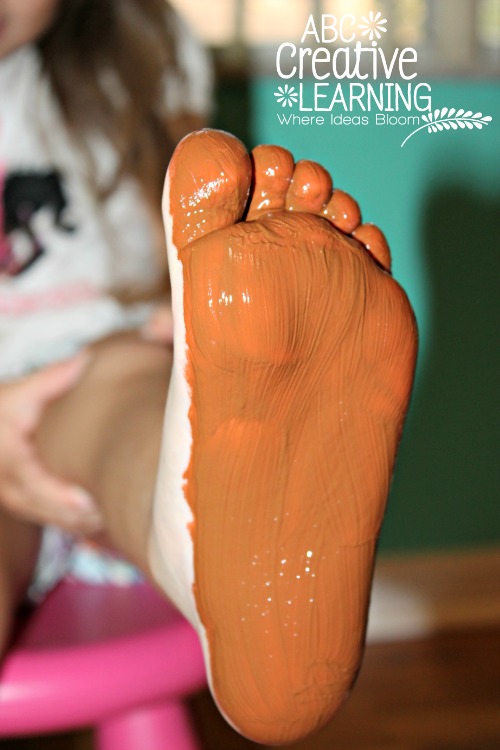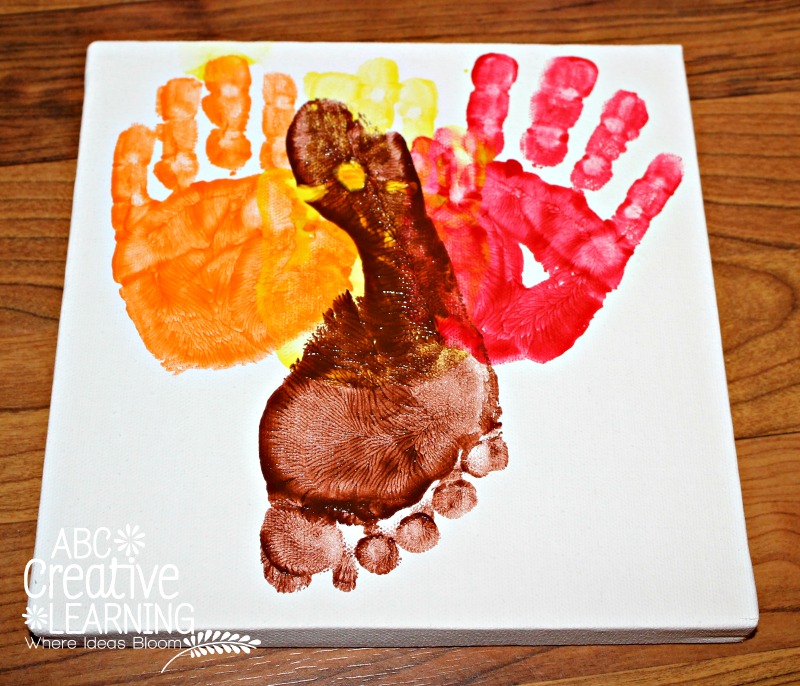 Step Four: Cut out a triangle out of orange construction paper and a waddle from red construction paper. Allow your kiddos to glue down their googly eyes, beak, and waddle over their foot print.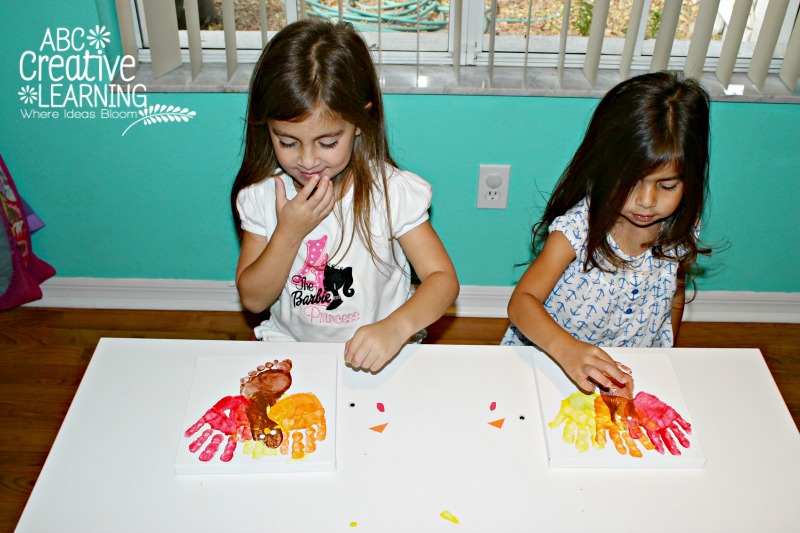 Step Five: If you want to hang your kids beautiful art work canvas, just take two strips of ribbon that are the same length and staple on the back. I stapled it four times to make sure the ribbon stayed up straight when hung.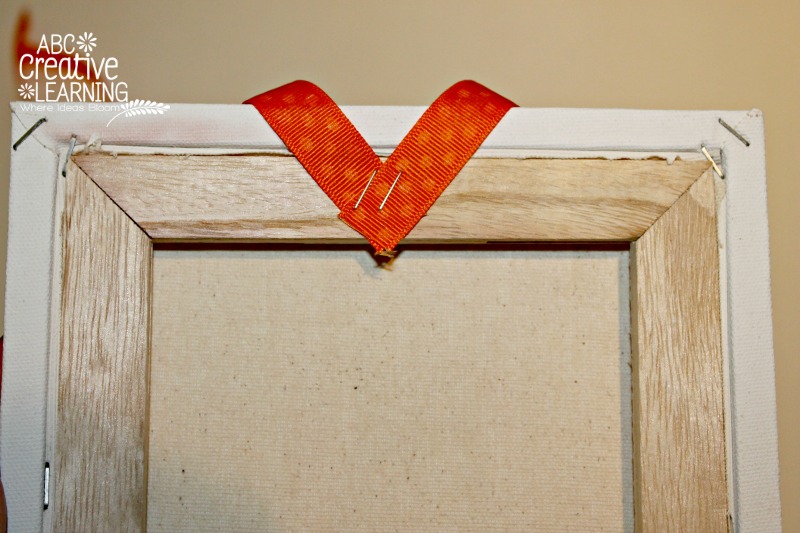 Step Six: Lay your canvas flat and tie a bow on the ribbon. Find the perfect spot and hang your beautiful artwork for everyone to see!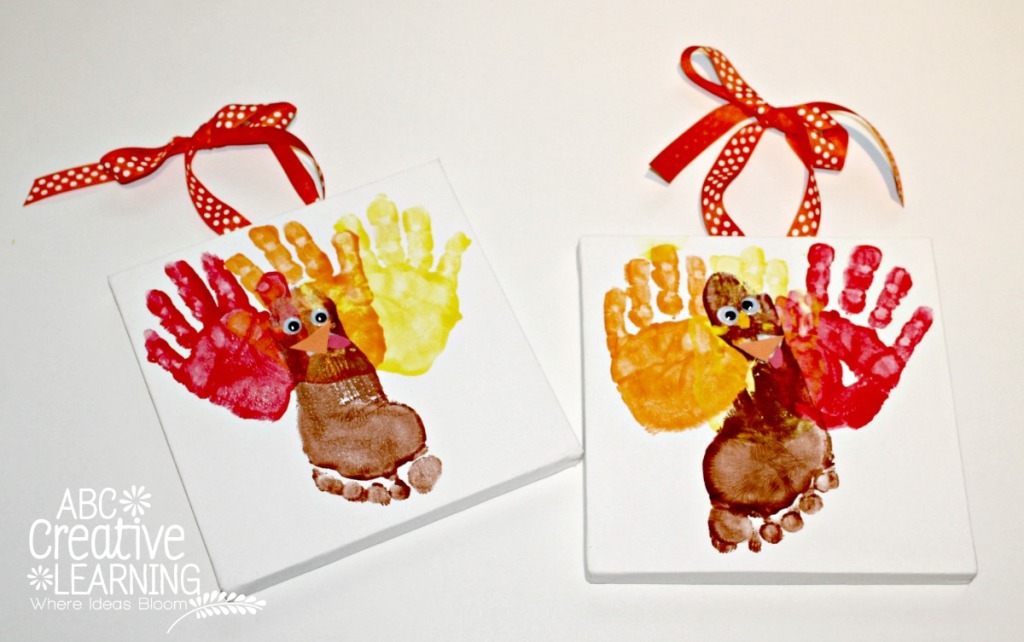 Follow my Pinterest Board November – Fall & Thanksgiving Ideas for more ideas!
Check out some of our other Kids Turkey Crafts!
What are you looking forward to the most on Thanksgiving Day?