Men In Black International Identification Cards I created inspired by the new movie. The perfect addition to any Halloween costume or Men In Black fan!
Thank you, Sony Pictures, for sending this awesome Men In Black International package to our family to enjoy! All MIB opinions are my own. The post contains affiliate links.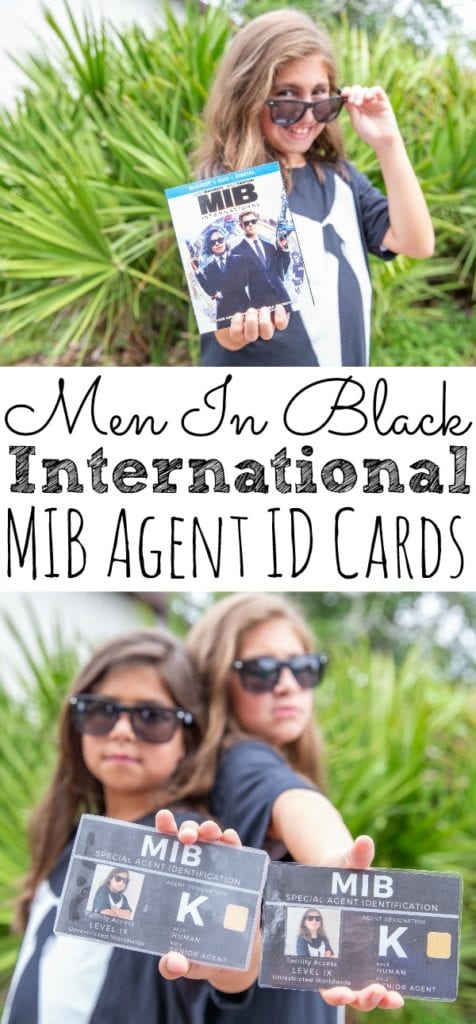 Men In Black International | Identification Cards
We are the biggest fans of movie nights, and when we received a mailer package from Sony Pictures with the new Men In Black International film, we had to plan the perfect one.
My daughters haven't watched the first film yet but were excited to watch the newest version with some of their favorite superhero actors.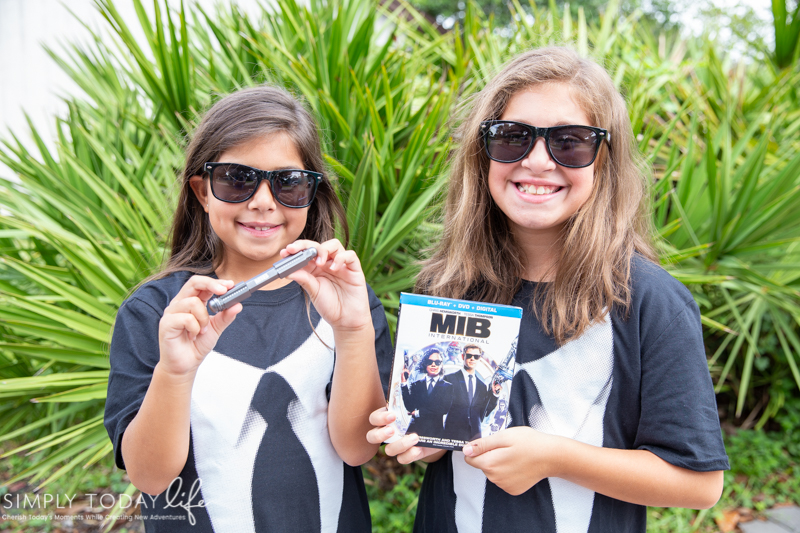 Is Men In Black International Movie Safe For Kids To Watch?
Men In Black International is now available on Blu-ray and DVD, meaning parents will wonder if the film is appropriate for kids to watch.
The film is rated PG-13 for a reason, and I wouldn't recommend it to young kids. My 10-year-old daughter enjoyed it, but it was a bit much for my 7-year-old. So let's break it down a bit.
Adult language
Sexual innuendos
Lots of action and shooting (but nothing more than any other superhero film)
Scary aliens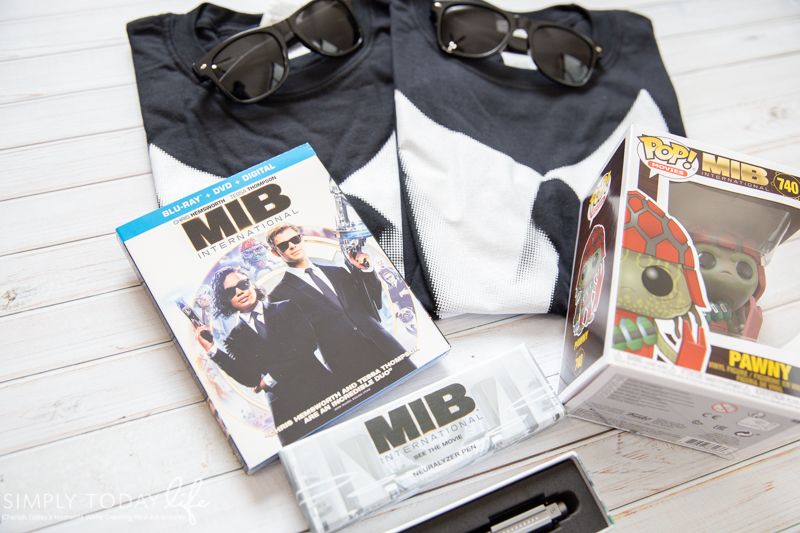 How To Make A Fun Movie Night With Men In Black International
Creating a fun movie night with the family is super easy; just use the film as inspiration when it comes to creating your menu, games, and activities!
My daughters loved dressing in their "suit and tie" shirts and Men In Black-inspired sunglasses! Plus, you can't forget that Neuralyzer Pen is a significant component of the movie.
Add some fun POP! Funko Vinyl characters for decorations and print out our MIB Special Agent Identification. A movie night can be as simple or elaborate as your family wants to make it!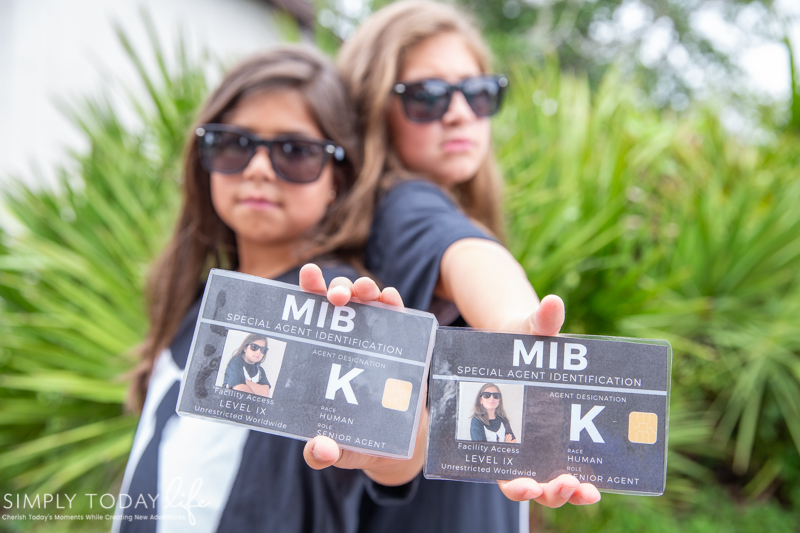 MIB ID Cards For Kids
My girls and I love creating crafts inspired by movies. These MIB Agent ID Cards for kids are the perfect printable when dressing up as your favorite Men In Black agent.
I have created these ID Cards, so they are easy to print, laminate, and use. My girls have been playing with them all day since watching the film yesterday. Especially since we are sitting at home with no school because of hurricane Dorian.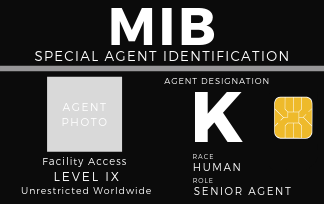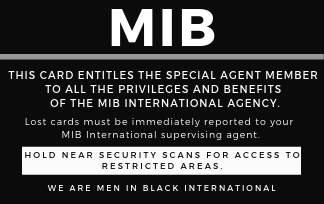 How To Make Men In Black Agent ID Cards For Fun
Download the file below for your free Men In Black ID Card.
Print the file on white cardstock paper. The file is created with the front and back sides of the ID card. Our cards were printed at 130%.
Once printed, cut out your MIB agent cards.
Print out a square photo of your child and glue it to the photo box.
To help your ID last longer for play, I suggest laminating it for durability.

Our family is all about movie nights, and we had so much fun printing out these Men In Black: International Agent ID Cards to use after the film. It's the perfect addition to any MIB movie fan!
Men In Black: International Now Available On Blu-ray/DVD/Digital
Will you be printing out your own Men In Black Identification Cards?
*First published on September 4th, 2019*