Moana Canoe Popsicle Craft inspired by the Disney Moana movie! My daughter wanted to create a craft inspired by the film because she is super excited. So, here's what we came up with.
This post may contain affiliate links.
Moana Canoe Popsicle Craft
My daughter and I had a wonderful time creating this fun Moana canoe that actually floats in water!
It was super easy to make and a great way for us to spend the morning together!
Now we're even more excited to go see the movie on her birthday!
Materials Needed To Make A Disney Moana Canoe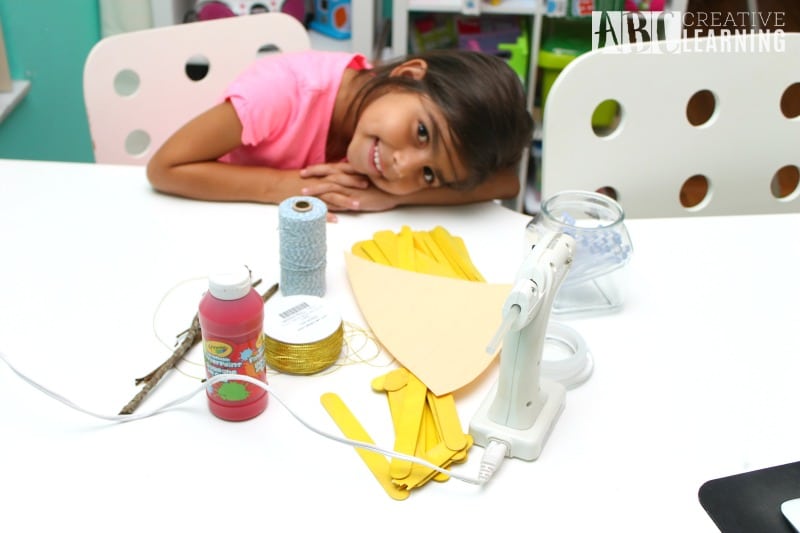 There's nothing better than spending one on one time with my girls!
Once you have all of your supplies together, you want to start working on your boat.
We had to be a bit creative when it came to the boat because we really wanted it to float and be able to use it later on once we got some Moana figurines.
We tried to stay as close as possible to Moana's canoe style though.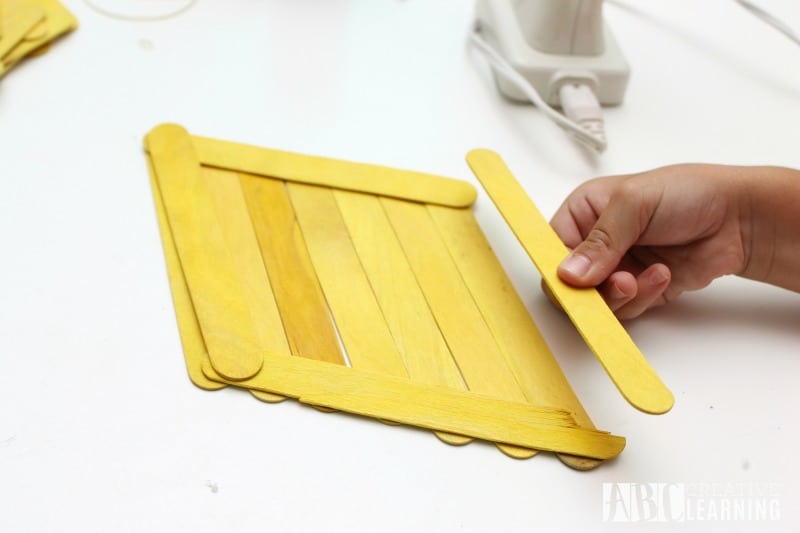 How To Make A Moana Popsicle Canoe Craft
You want to start off by laying your popsicles at an angle next to each other to build your foundation and hot gluing the pieces together.
We decided to make the boat 7 sticks wide and then create a smaller boat for the other side.
To begin building your boat lay a stick on the top and bottom of your foundation.
Then add the side pieces, all of this while gluing down your sticks.
Repeat exactly what you just did until you have your canoe built as high as you would like.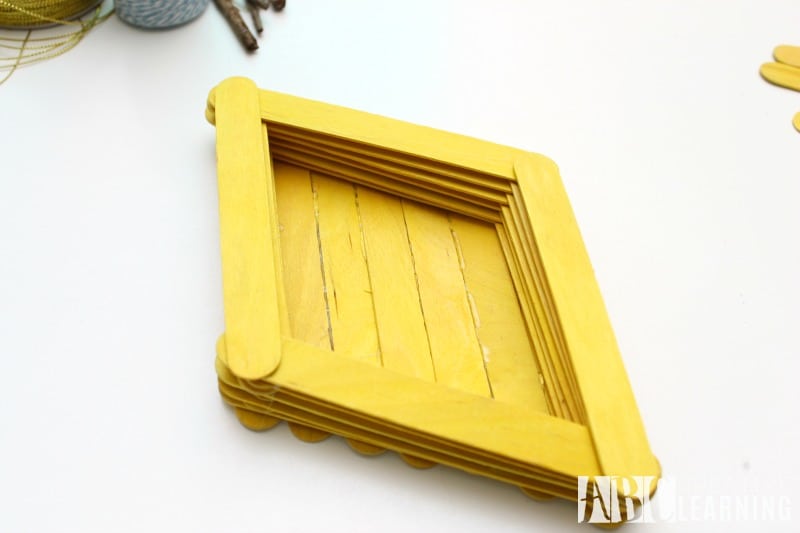 Once finished you will have a small canoe that looks like this. This is where you will add your sail later on.
Now to create the smaller canoe you will follow the same steps as above, except you will use fewer sticks as a base to make the canoe a smaller size.
For our smaller canoe, we used four sticks as our base and cut our sticks in half to use on the side because the boat is smaller. This was a little bit more difficult to make it even, but it still worked!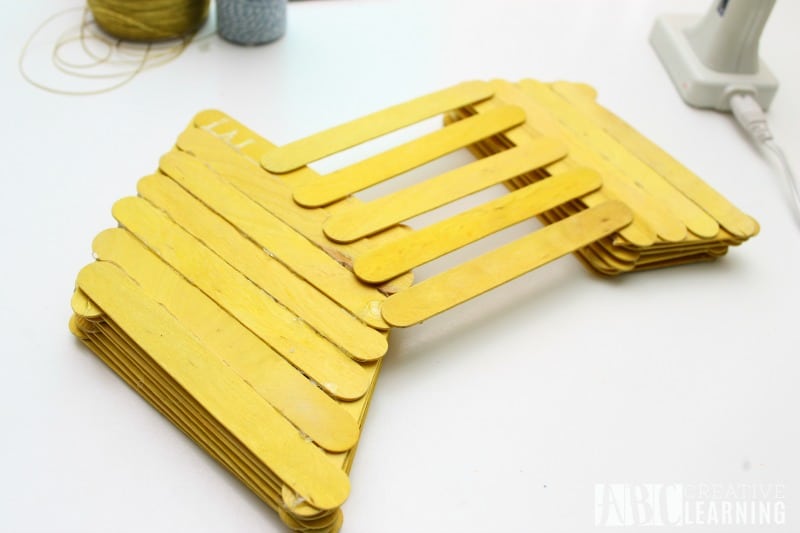 To attach our canoes together we flipped out boats over and glued them from the bottom. Looking at Moana's canoe, we probably should have glued the sticks on the top, but we thought it would float better this way.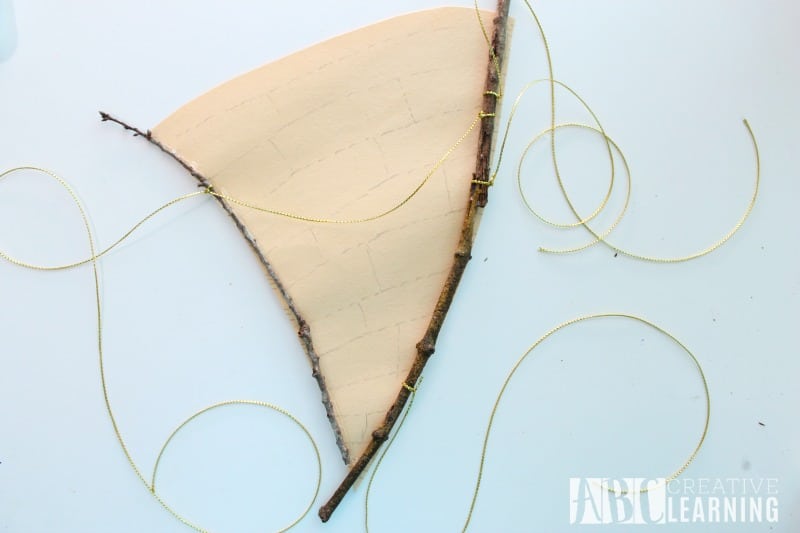 To create our sails we used drawing paper, sticks, and gold string. When looking at Moana's sails you can see the stitching from when it was sewed together, so with a pencil, I drew dotted lines ever so slightly just to give a little bit of those details into our craft.
We then got glued the sticks on our sails, bending them a bit so they looked like the wind was pushing them, and attached the strings around our sticks. Which will, later on, go tied around the boat.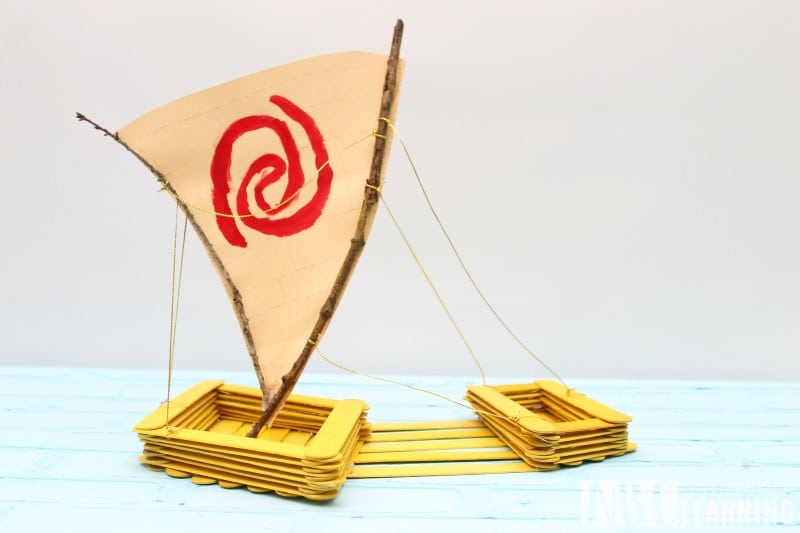 We found that the best way to keep the sails upright was to hot glue the sails stick to the bottom of the boat.
Add a large dot of hot glue and hold the stick in the middle until the glue is completely dried.
Using a paintbrush or your finger, paint the sails with Moana's swirl design.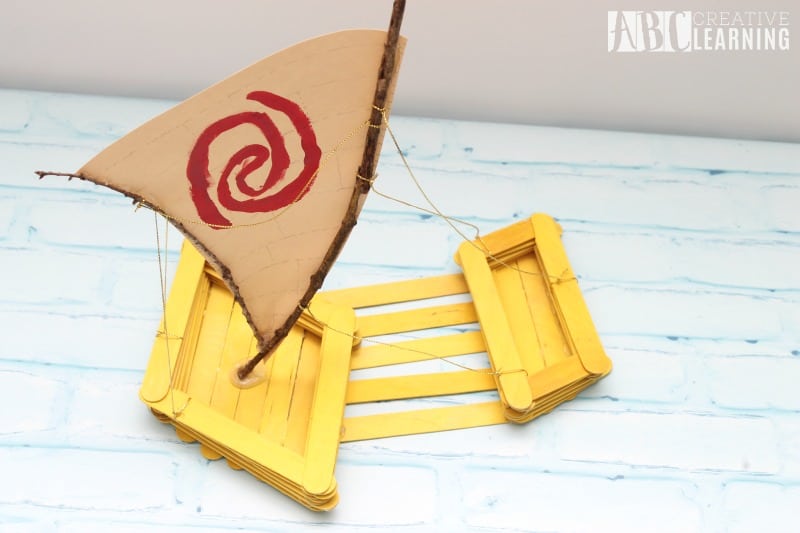 We had so much fun making this Moana-inspired canoe craft.
It was a great way not only for my daughter to get excited about the movie but for us to spend quality time together.
Is your family excited to see Disney's Moana on the big screen soon?!
We definitely ware!

Your Are Also Going To Love:
If you love this Moana inspired craft, then you will also love the following Disney crafts and activities I have put together for you:
Will you be creating this fun Moana Canoe?

SaveSave
SaveSave