Planning on taking the kids to the movie theater this weekend? Here is my The Kid Who Would Be King Movie Review and is it appropriate for kids to go see?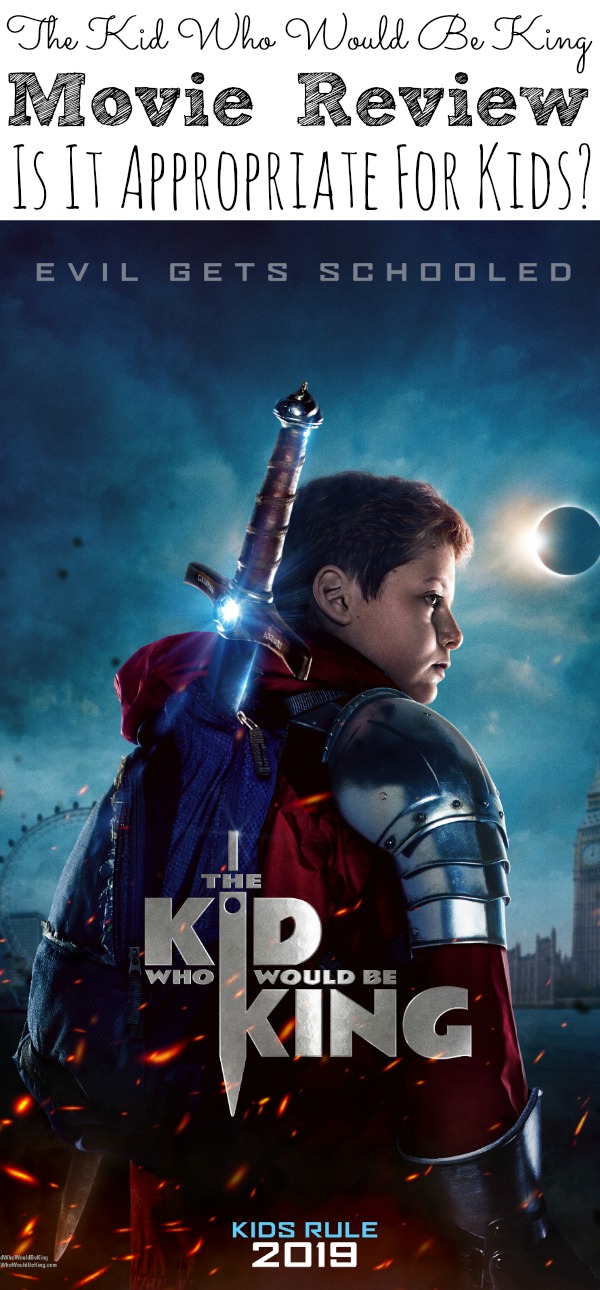 The Kid Who Would Be King Movie Review | Is It Appropriate For Kids?
This past weekend my oldest daughter and I had a chance to go see an early screening of The Kid Who Would Be King. Ever since she saw the commercial she knew this film was something she wanted to go see. If you're a fan of myths, old legends, and even stories of the past, this film is for you. As someone who is a huge fan of films that know how to tell a story, one's like Lord of the Rings, Star Wars, and even stories like Games of Thrones. The types of stories that draw audiences in, because of what they are about and meaning behind the stories. Then you need to go see The Kids Who Would Be King with your kids!
Thank you to 20th Century Fox for allowing us to attend an early screening of the film. All chivalry opinions are our own.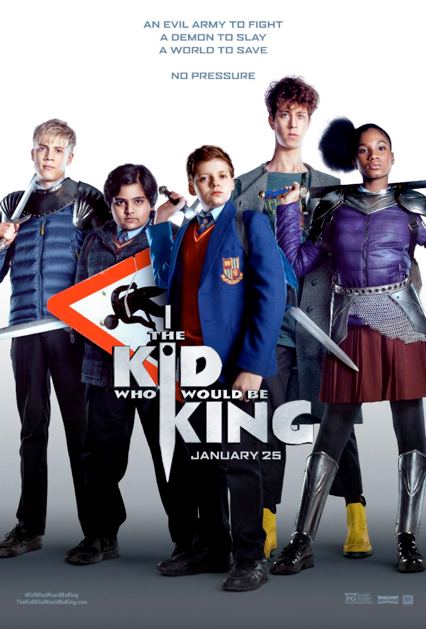 About The Kid Who Would Be King
20th Century Fox has released the new trailer for THE KID WHO WOULD BE KING, which tells the story of Alex, who thinks he's just another nobody, until he stumbles upon the mythical Sword in the Stone, Excalibur. He must unite his friends and enemies and, together with the legendary wizard Merlin, take on the wicked enchantress Morgana to become the great leader he never dreamed he could be. The film is written and directed by Joe Cornish and stars Louis Ashbourne Serkis, Dean Chaumoo, Tom Taylor, Rhianna Dorris, Angus Imrie, with Rebecca Ferguson andPatrick Stewart.
THE

KID

WHO

WOULD

BE

KING

opens in theaters everywhere on January 25, 2019!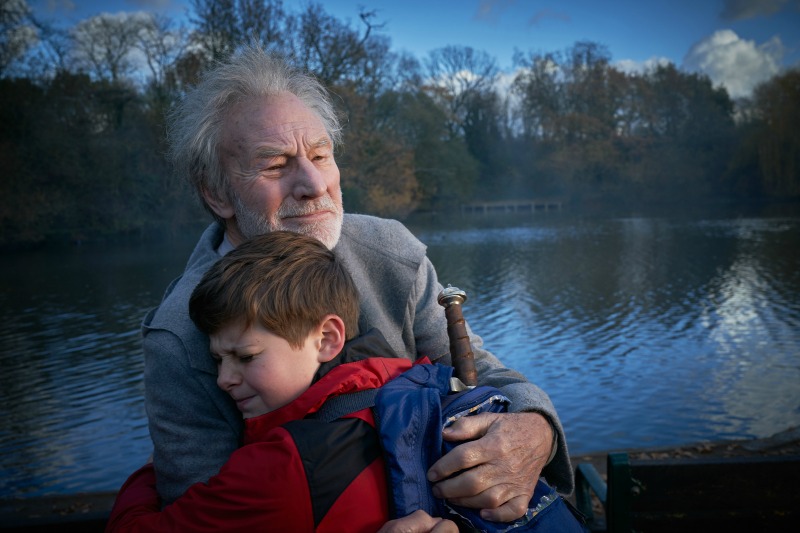 A Story Of Kindness
Writer and Director Joe Cornish did a fantastical job of bringing in these story elements with past legends together. Creating a new modern day story for preteens to enjoy. These are the types of movies I want my daughters to watch. Ones where the kid who is kind, noble, and honest becomes the hero of the story not because he fights, but because he is true of heart. Because he or she decided to make the right choice not only for good, but because it's the right thing to do.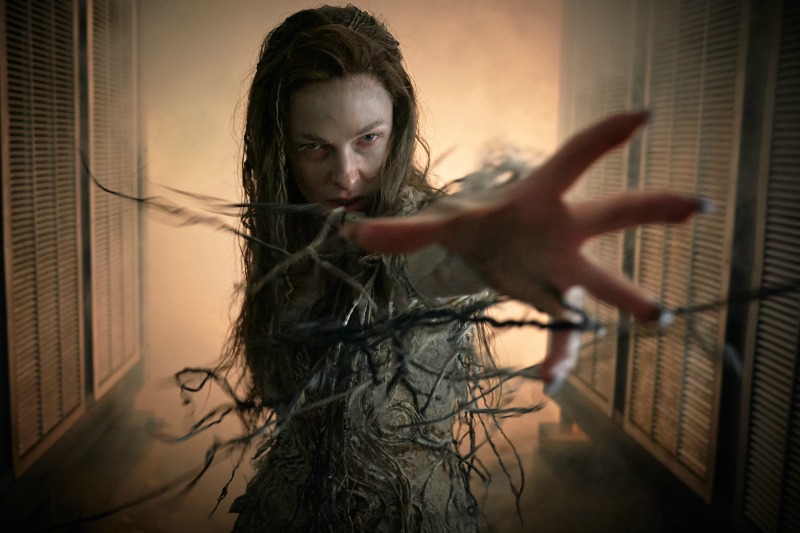 Modern Retelling Of King Arthur
Many of us have seen so many re-tellings of King Arthur and his knights, but from what I can think of I have not found one that I would sit down and watch with my daughters. Why can kids enjoy good storytelling created by past myths and legends? This is why I loved the film so much. It brought in elements and stories that have been passed down generations. Stories that tell how kindness overpowered bully's, not because of strength but because of how they put those they loved before themselves.
I might be biased, but King Arthur's story is one of my favorite of all times and I for sure loved this re-telling of it. Not only was it perfect for my 9-year-old daughter to understand, but also enjoy.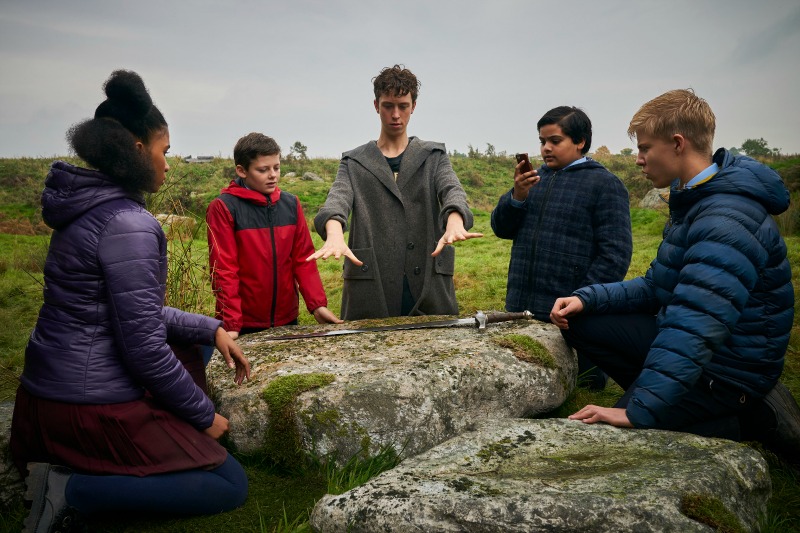 Encouraging Heroes and Leaders
Our young generation of now has seen too many conflicts, arguments, and negativity in their life. My girls are 9 and 7, in this small lifetime of their they have seen too many hate and discriminatory situations. Ones that I would have liked to shield them from, but in reality, they need to know about. Too many times I've had to speak to them about bullying and other kids saying mean things.
I don't know about you, but it's just gotten worse throughout the years. I think a big thing has to do with the movies children are watching. The Kid Who Would Be King shows some of the scenarios that kids are dealing with nowadays, but it's specifically the way they are handled. When Alex sees his best friend being bullied by other kids, he doesn't just hide or do nothing. He stands up to the bullies. Too many times kids are scared to stand up for what they know is true for the fear of getting in trouble themselves. This is how we encourage our kids to be heroes and leaders.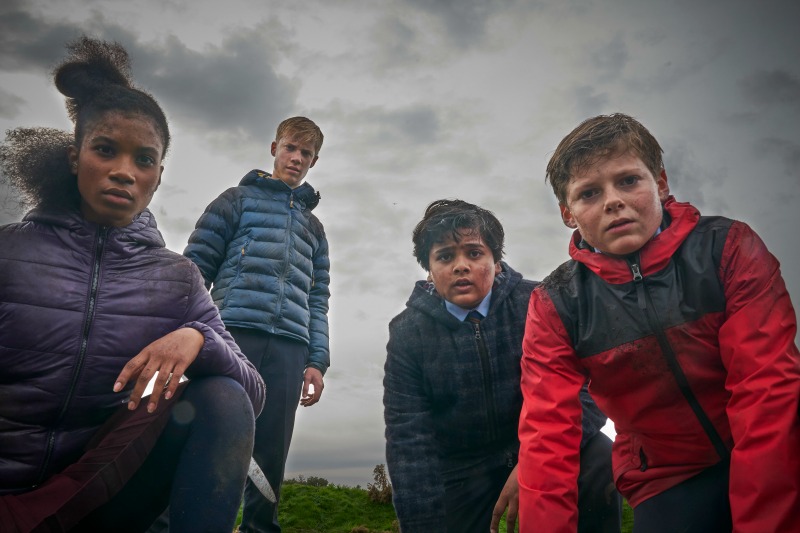 Is It Appropriate For Kids?
The first thing about going to say is FINALLY a movie rated PG and actually sticking to the rating! I'm going to go with the reason the movie was rated PG was because of mild fighting scenes and some of the villains. So let's break it down.
What about the language?
First of all, there is not one word in the entire movie that made me cringe! So BRAVO! Not even a "stupid' in the dialogue and that made this mama so happy I wanted to jump out of my seat at the end of the film!
Would I take my 7-year-old to see it?
A simple answer would be no. My 9 year old absolutely loved it and I know my 7-year-old will too when she is about 9. The reason for simply being that the evil boney things that rose from the ground. Sorry, but I can't remember what they were called was a bit scary at first. Even my oldest daughter thought they were a bit weird looking when they first came out. But she said she got over it quickly. Again, parent discretion on this, because every child is different. If your child is sensitive I say wait, but if they love adventure and fantasy movies, then they will love it!
My honest opinion
Overall, my daughter and I loved the movie! We give it 5 stars for sure and we can't wait to own the movie at home. It's most definitely a family movie but geared more towards your pre-teen to early teen years. The storyline was fantastic and Morgana gives the girls a strong character to love, but you really shouldn't. If you're looking to watch a movie with your pre-teens this weekend I highly suggest The Boy Who Would Be King!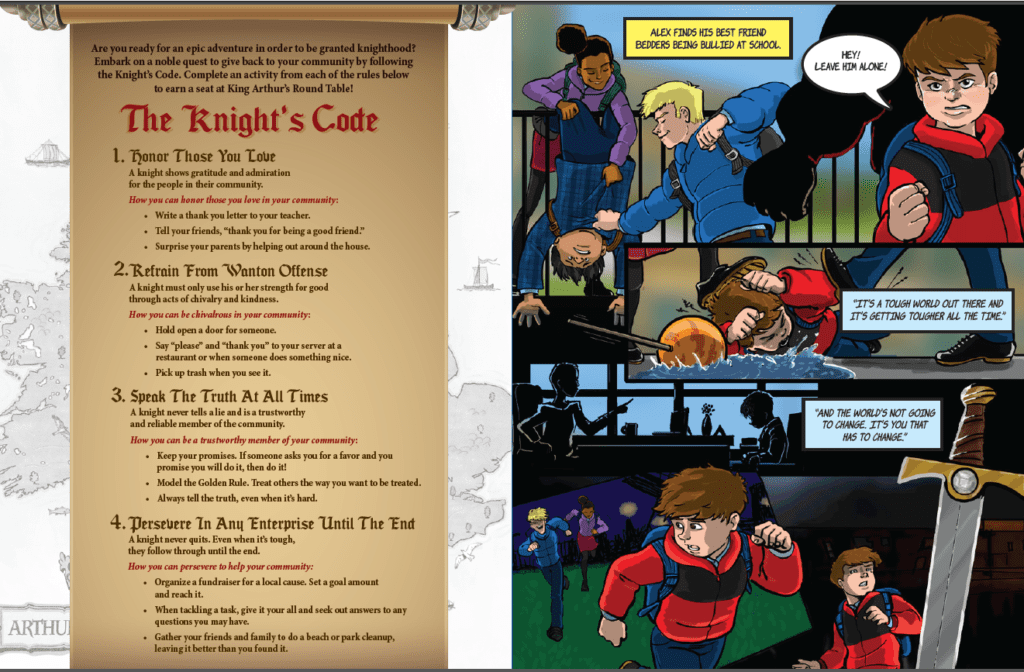 Plus, make sure to print out this fun Guide For Young Knights! Featuring the Knights Code, activities, and so much more! Your kids are going to love this!

As a parent who also loves a good movie and a good story. This is exactly the type of movie I will take my girls to see ten times over. The Kid Who Would Be King is a funny family feel-good movie that all preteens need to go see.
You Are Also Going To Love:
If you loved reading The Kid Who Would Be King Movie Review and if It's Appropriate For Kids, then you will also love the following movie reviews I have put together for you:
Will you be watching The Kid Who Would Be King in theaters?