It is time to pack up the kids and hit the open road. I bet the thought of kids roughhousing in the back seat and asking, "Are we there yet?" is what you are dreading. Believe me, I know! Just a few months ago we took a road trip to North Carolina with both girls, but I'm just grateful we kept the girls busy the entire way there! Here are a few tips to help you learn How To Road Trip With Kids And Keep Your Sanity. This post contains affiliate links.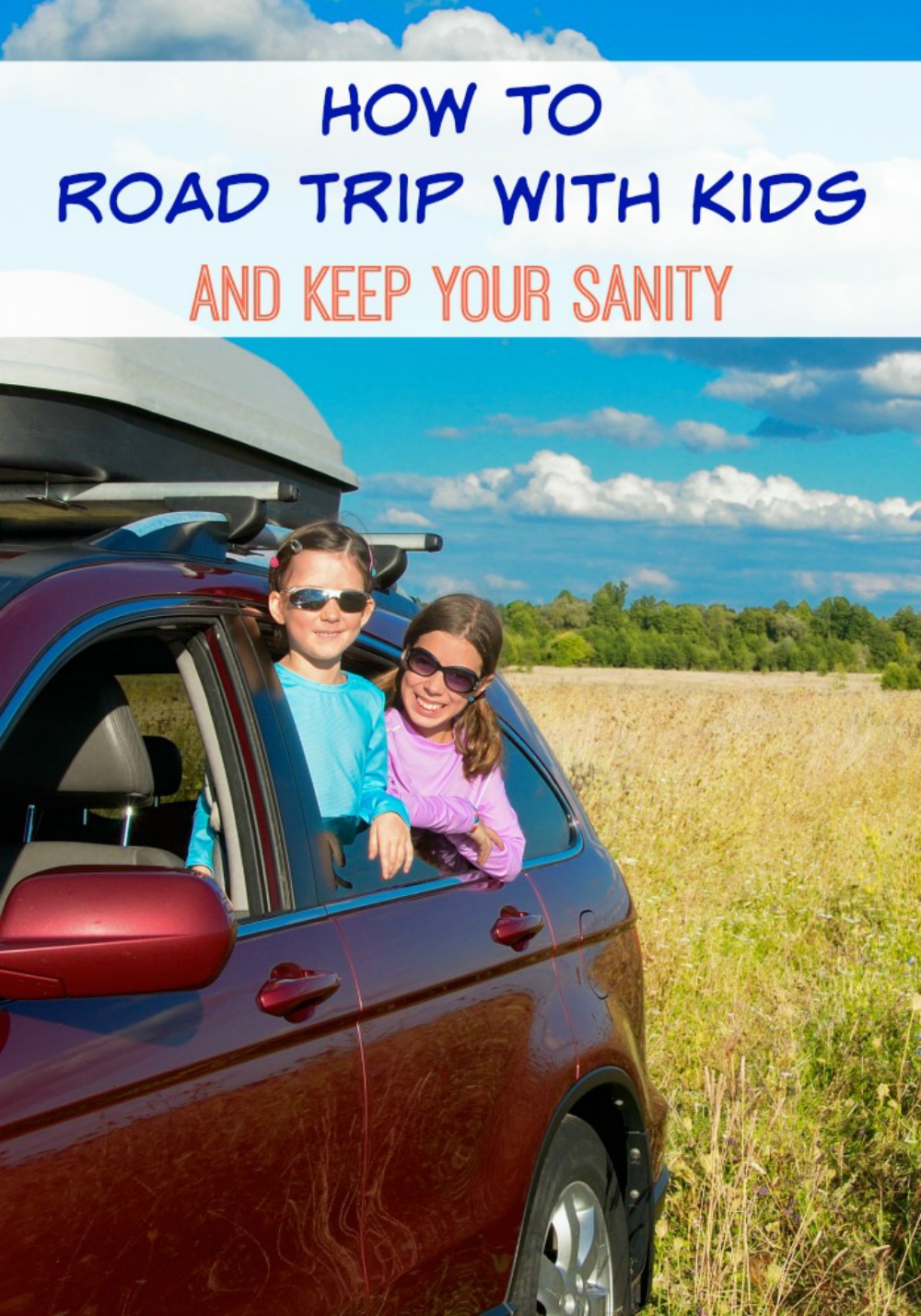 How To Road Trip With Kids And Keep Your Sanity
Vacation time and road trips with kids can become tedious, but it can still be fun. Below are some tips on how to keep your sanity during a trip, while still enjoying your family time.
Let Them Plan
When you get your kids to get involved in your road trip, they have a vested interest in it. Road trips are a great way to teach kids about the different cities and states. This is one of my favorite things about being a homeschool family! Let your kids look through the Kids' Road Atlas to find places they would like to visit and see. It is a good way to see what grabs your kid's attention – is it the thought of seeing animals or would they rather find what exit takes them to the largest quarter they will ever see.

Rand McNally Kids' Road Atlas $5.99
Keep Them Entertained
This might not sound like an easy task, but it can be accomplished! There is all sort of road trip games out on the market from card games, road trip bingo or even Mad Lib. Of course, you can have their favorite movies downloaded to various electronic devices for when you need a little quiet time. Wish you will, just don't forget their earphones or you will have to listen to "Let It Go" over and over and over again. I'm only speaking from experience!
I also packed each of my girls an individual backpack with all of their favorite games, coloring books, crayons, and electronic games. That way they each had something to do within hands reach.

National Geographic Kids Ultimate U.S. Road Trip Atlas:
Maps, Games, Activities, and More for Hours of Backseat Fun $5.99

Family Road Trip Box of Questions $17.68
Don't Forget the Snacks!
This might seem simple, but is easily one of the most forgotten parts of a successful road trip with kids. Stocking up on healthy snacks like cut carrots, strawberries, blueberries, and other easy to pop fruits and veggies, will keep them noshing on good nutritious food. These foods are shown to make kids happy and alert. If possible, stay away from fast food while driving on a road trip so as not to upset their tummies. You don't want any kind of food that can upset their stomachs or you will have a whole other set of problems.
I made sandwiches and packed each of the girls there very own lunchbox with their favorite foods and snacks. That way I knew exactly what they were eating and they wouldn't get hungry for junk food on the road. I do have to say that it worked very well. I also had a small bag in the front seat for the hubby and myself.
Potty Break
You may laugh when I say this, but having a potty in the car is a must when traveling with younger children! Have you seen those rest stops? Especially with little girls! Ewwww… That's all I have to say.
This is the potty we have in our minivan all the time. You just never know when they have to go. Being prepared is the number one rule of not losing your sanity while on a road trip.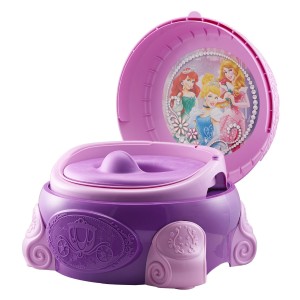 The First Years Disney Potty System, Magic Sparkle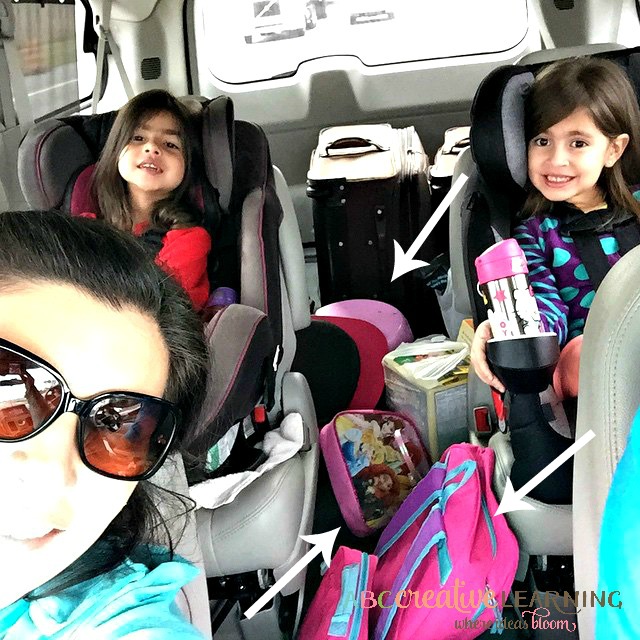 Keep kids entertained, well fed, and involved to have a successful road trip and maintain your sanity. Remember to take it all in. Yes, it will become overwhelming at times. Yes, you will most likely turn around a billion times. I would be lying if I didn't tell you the truth, but in the end, it has definitely been the most memorable vacation we have taken.
You Are Also Going To Love:
If you enjoyed How To Road Trip With Kids And Keep Your Sanity, then you will also love the following traveling articles I have put together for you:
Where will you be road tripping this summer?