Today I wanted to share with you all a really easy Homemade Restaurant Style Salsa that will make you lick the bowl when you are finished! I'm a huge fan of Mexican food… in fact as I sit here this evening writing this recipe for you all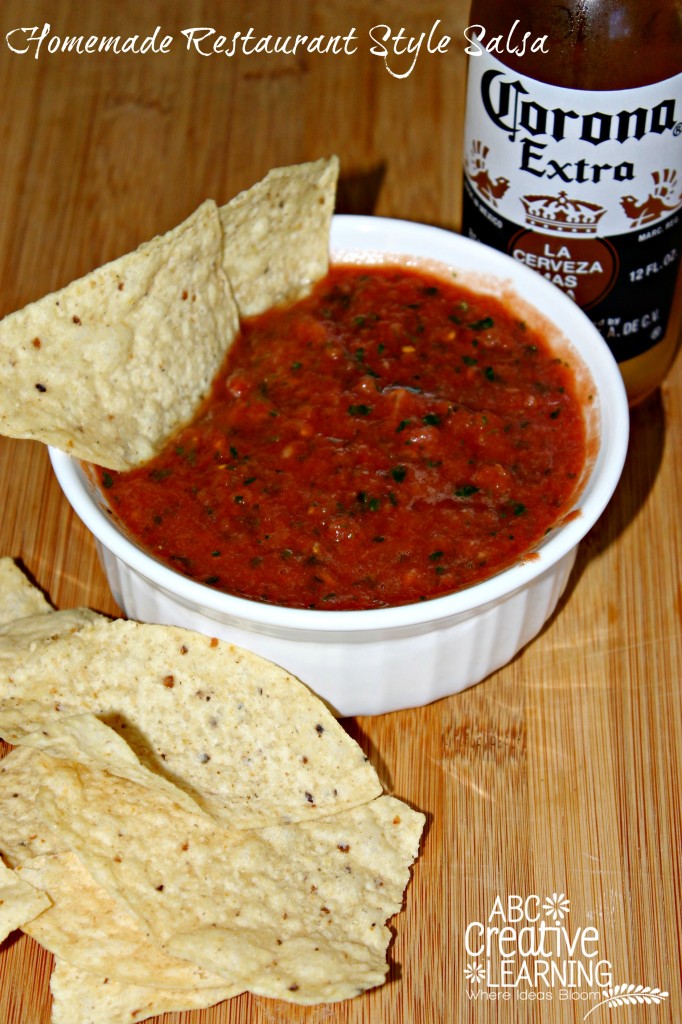 Homemade Restaurant Style Salsa
I'm counting down the minutes to meet up with a few of my mommy friends at our local Mexican restaurant! WOHOO!! Yes… there will be no kids, so that's definitely a plus, but Mexican food… Oh, so yummy!!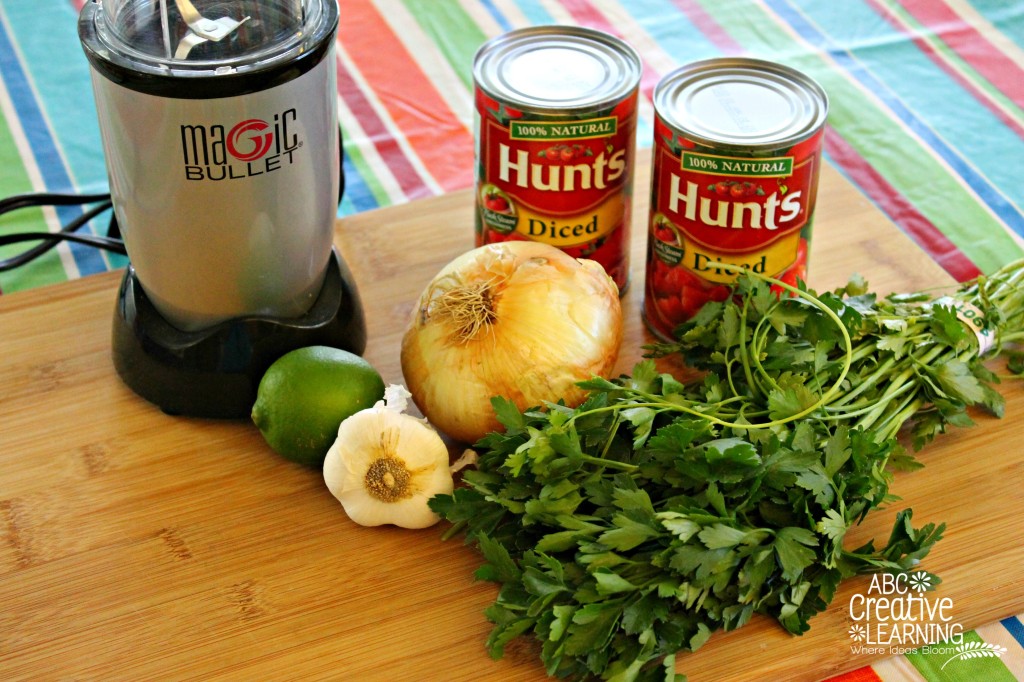 I really love this recipe and it's perfect for summer! Plus, it's easy to make and it only takes basic ingredients you can easily find at your grocery store. As soon as the hubby heard the Magic Bullet going, he ran out of the office to see what I was up to! I don't have a blender, so I used my Magic Bullet, but it worked out great because I made enough for the hubby and me to have a snack, plus some for the next day. You can easily double the recipe to share with friends at BBQ's or picnics this summer.
Instructions
Pour a can of diced tomatoes into your blender or in my case, my Bullet. After dicing your garlic, onions, and jalapenos (I didn't use jalapeno), go ahead and throw them in the blender with the diced tomatoes and your lime juice.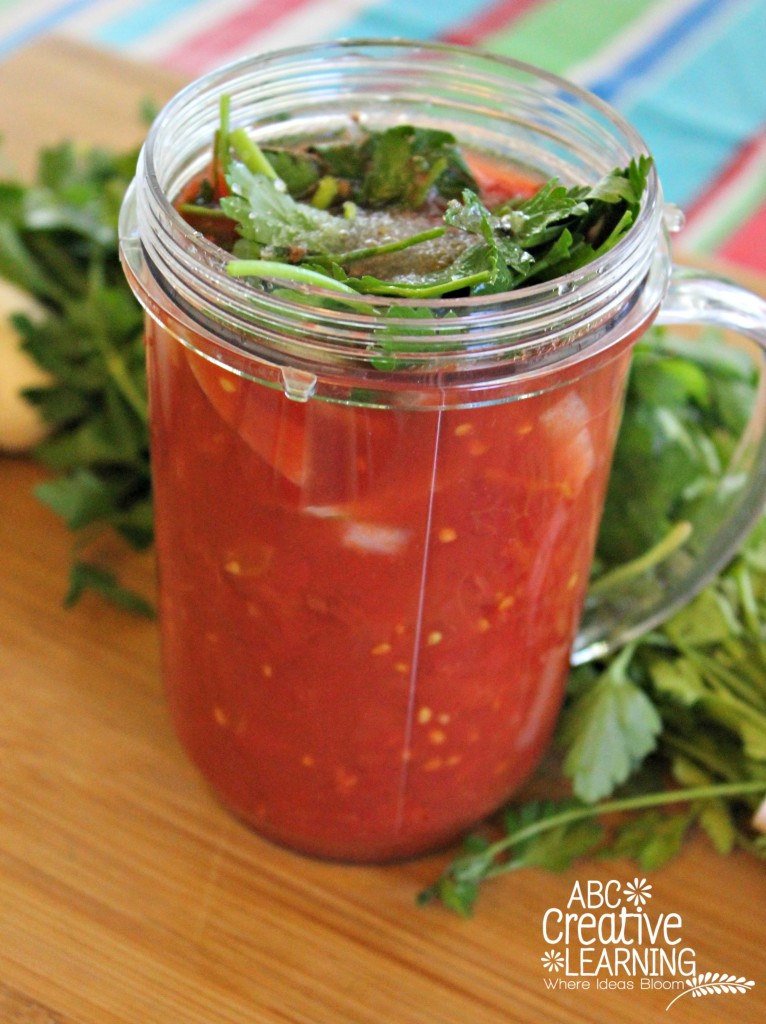 Throw your cilantro in a colander and wash really well. Go ahead chop your cilantro just a bit and throw into the blender. Add your salt, pepper, cumin, and sugar. That's it! Go ahead and pulse a few times to get all the ingredients nicely chopped and mixed together.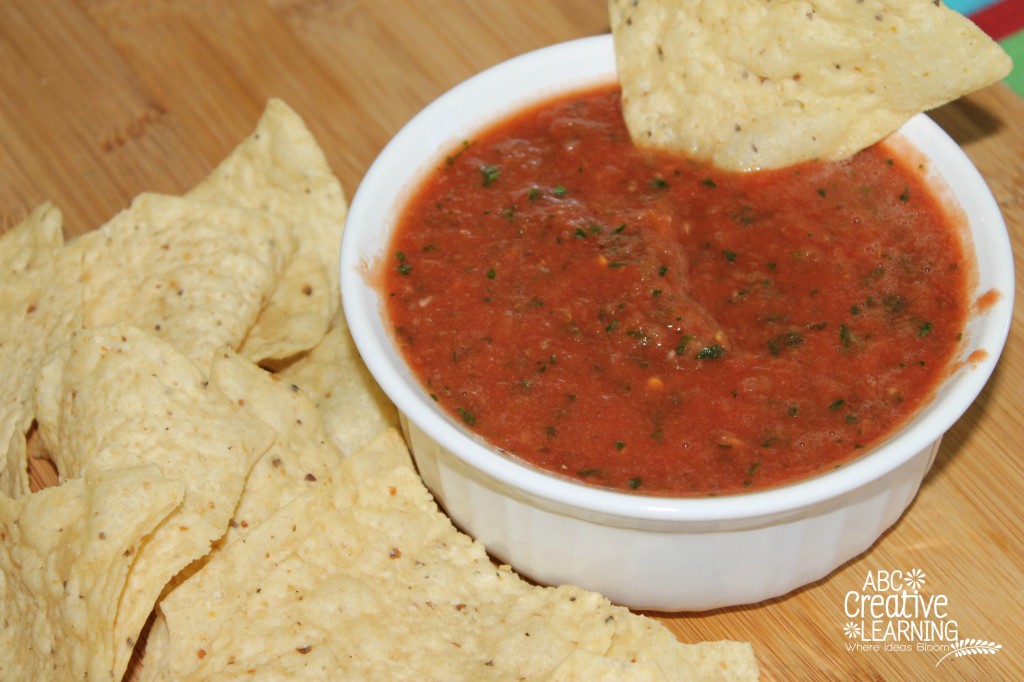 Remember, the more you chop the thinner the consistency. If you like your salsa chunky don't blend too much. I personally like mine more on the runny side, so I blended a bit more.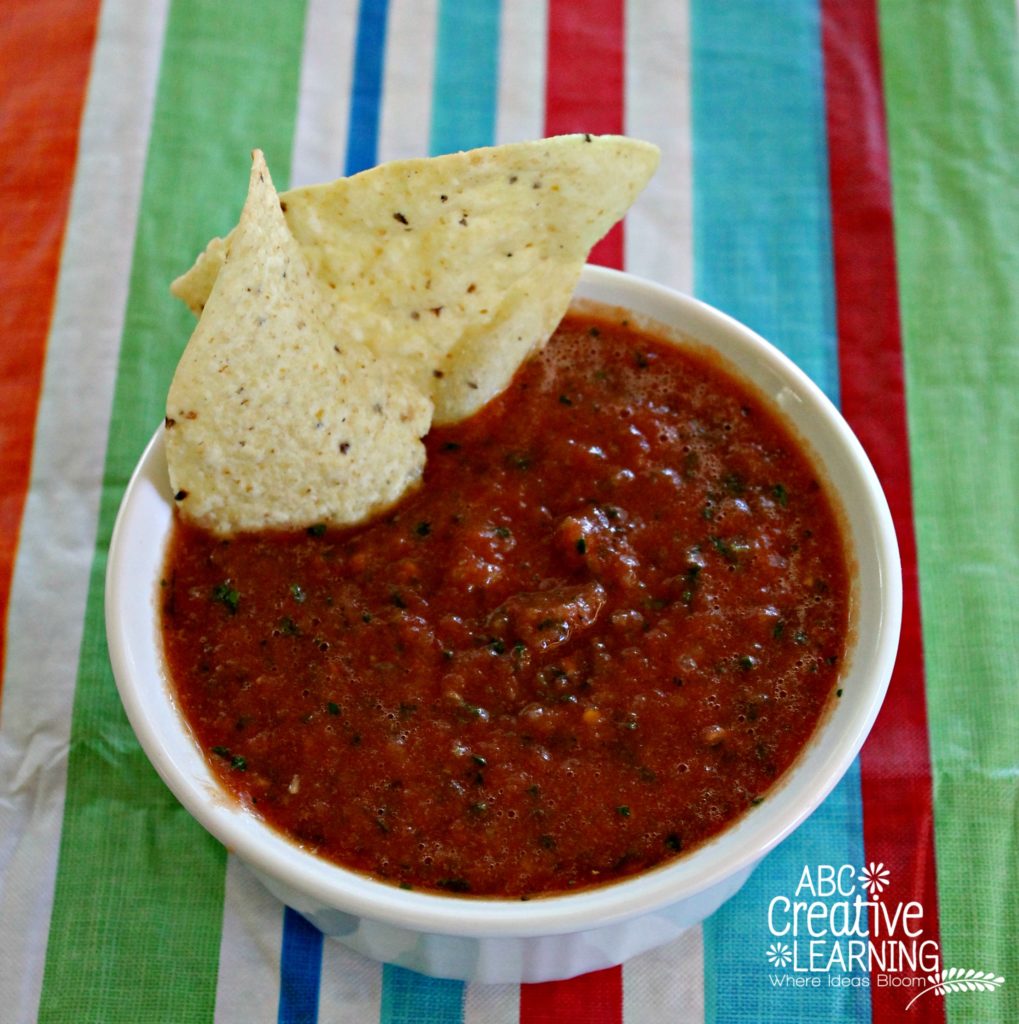 Pour into a bowl with some chips on the side and enjoy your deliciously fresh homemade salsa!
Homemade Restaurant Style Salsa
Ingredients
1-10 oz.can of diced tomatoes
2 cloves of garlic chopped
1/3 cup of red or yellow onion chopped
1 jalapeno, seeded and chopped (I do not use it in mine)
1 handful of cilantro
1 lime, juiced
1 teaspoon of salt (you can add more or less)
1 teaspoon of pepper
1 teaspoon of sugar
1/4 cumin
Instructions
Add everything to your blender or food processor and pulse together. You can add seasonings as you see fit to your taste. For a thicker salsa consistency blend less. Pour in a bowl and enjoy with chips.
https://simplytodaylife.com/homemade-restaurant-style-salsa/

You Are Also Going To Love:
If you love this Homemade Restaurant Style Salsa recipe, then you will also love the following recipes I have put together for you:
Have you made homemade salsa before?