"I was invited by Michaels to attend their Passport to Imagination Program.  I received a Gift Card to facilitate my review and thank me for participating.  All opinions are my own"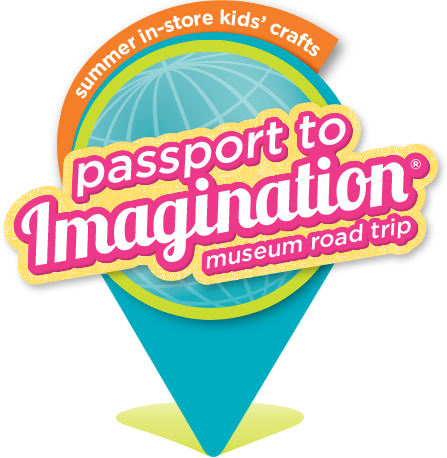 Kaelyn and I had the opportunity this week to attend our local Michaels summer in-store kids' craft program Passport to Imagination Museum Road Trip.  I absolutely love their entire theme crafts are created around 7 of North America's most fascinated museums, such as the The Field Museum, Georgia Aquarium, Pima Air & Space Museum, Perot Museum of Nature & Science, Denver Art Museum, The Museum at the Fashion Institute of Technology, and Montreal Museum of Fine Arts.  Classes are every Monday, Wednesday, and Friday from June 16th through August 1st.  With classes only being $2 each, includes all your materials, and classes are 2 hours long. This definitely is an amazing and fun opportunity for your children 5-12 years old to attend a 2 hour program filled with crafts!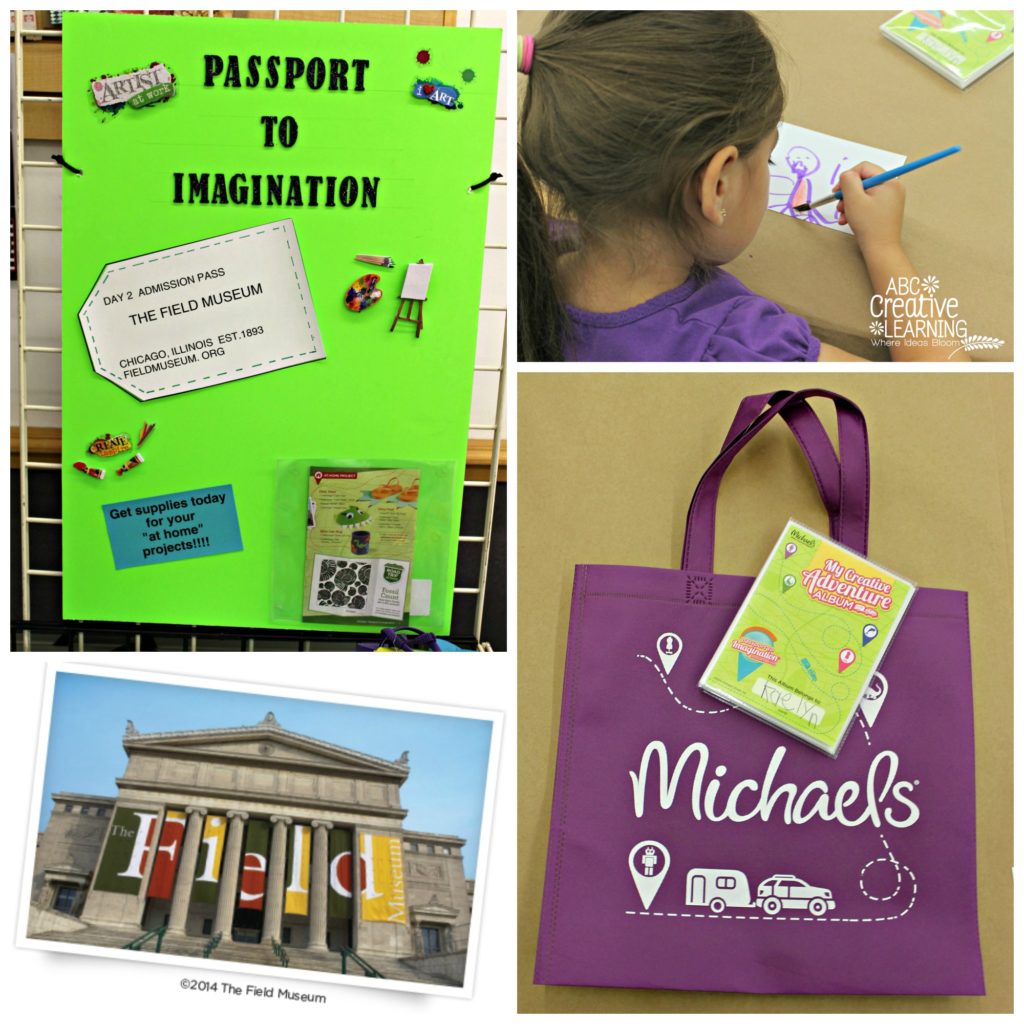 We attended Week 1 Day 2 of Passport of Imagination, which was covering The Field Museum.  On this day the kids were learning about dinosaur fossils and creating their own.  Kaelyn was given a Michael bags along with her very own album, but hurry these albums are given to the first 50 people who sign up for the class and it's a great way to keep your child's crafts completed in class protected.
First the children drew their own version of a dinosaur and got to paint them using some really cool sparkly watercolors.  Kaelyn really liked that… watercolors is one of her favorite crafts to do!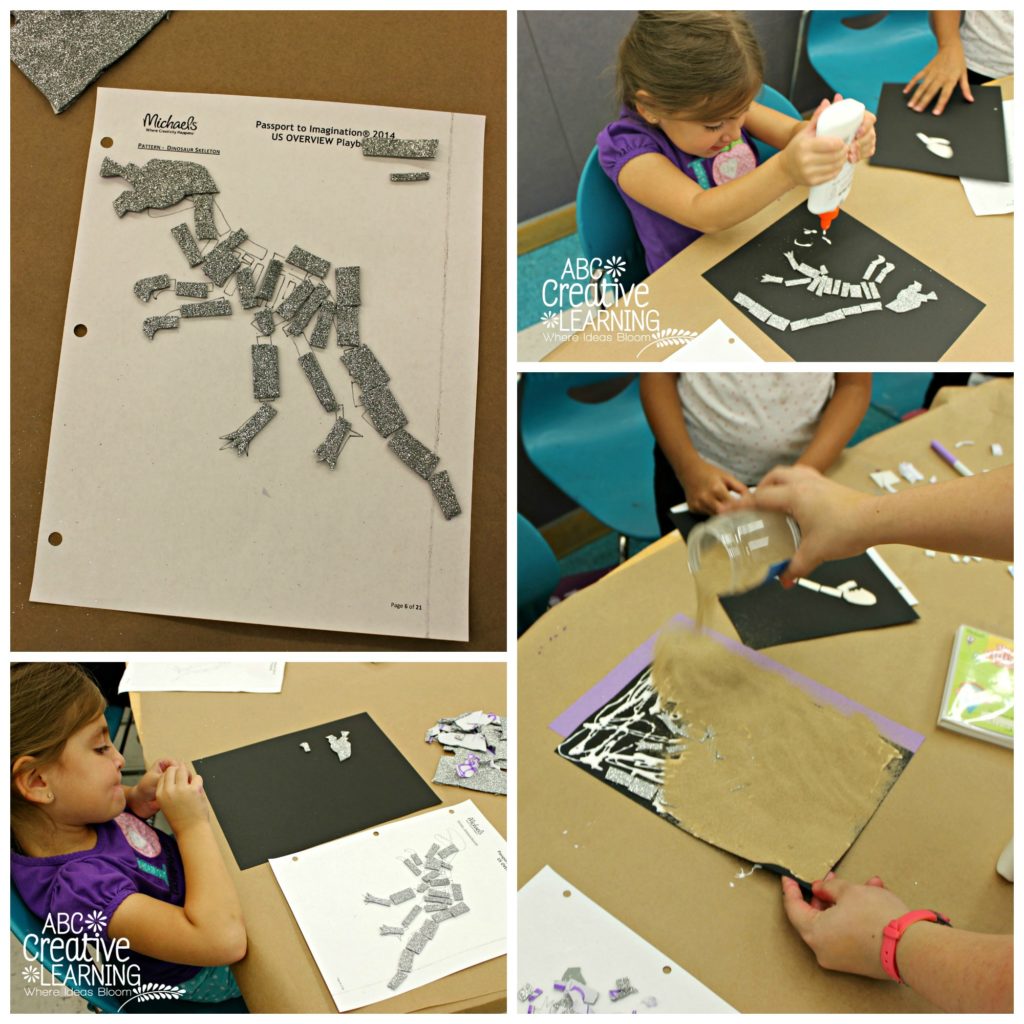 Using a Dinosaur Fossil picture to use as reference, Kaelyn was able to cut out all of her bones in silvery sparkle paper and then recreate it again on her own.  Once she had created her dinosaur and they were glued down, she covered her paper with craft glue.  The teacher would then come around and have the students close their eyes.  She would then cover the paper in sand and have the students "excavate" for their own dinosaur fossils.  Kaelyn thought that was really fun and loved all the messy crafts!  The best part… I didn't have to clean it up, so I was loving it too 😉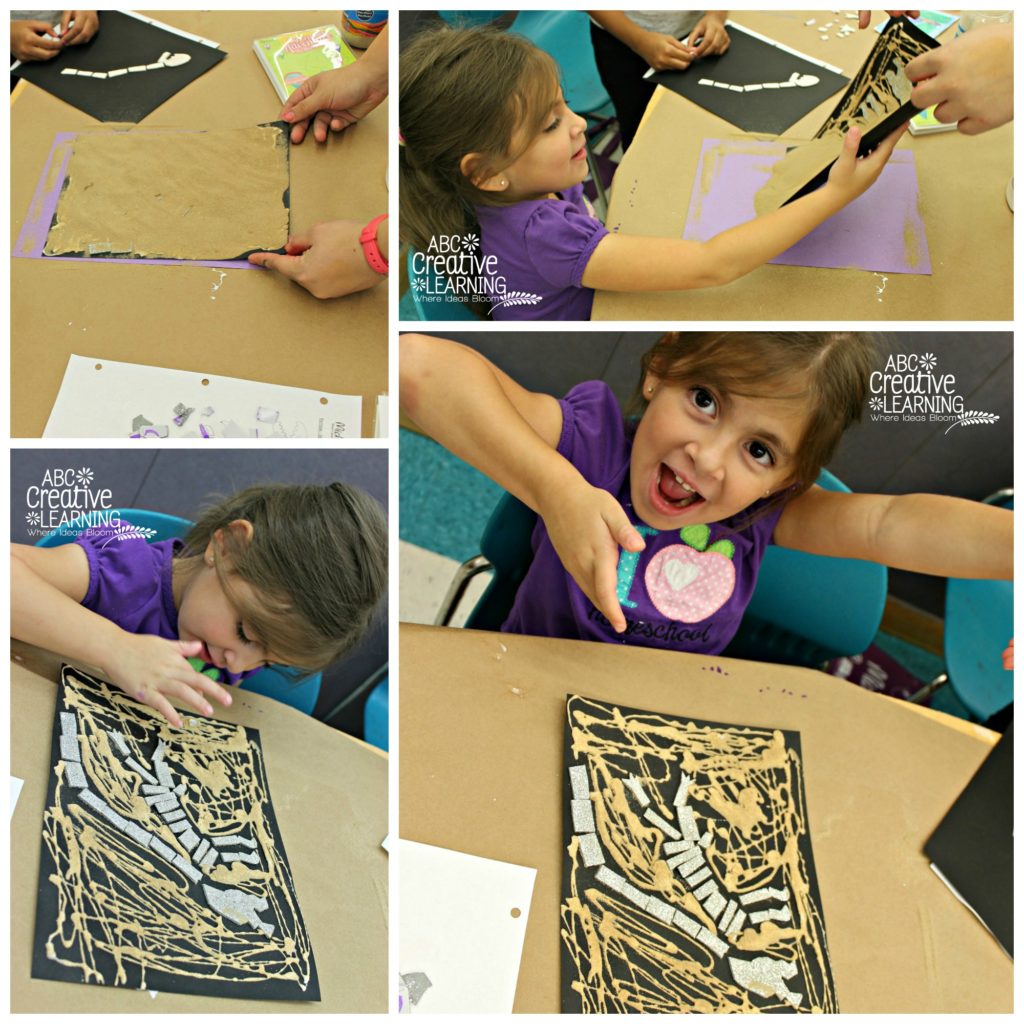 I think she really enjoyed herself learning about fossils during Week 1 of The Fields Museum Crafts!  If you are looking for a craft type activity for only $2 a class that will keep them busy learning for 2 hours with a certified instructor, then I would get online right now HERE and sign them up for Michaels Passport to Imagination.   Make sure to check out the itinerary HERE to check out all the museums and crafts the program will be covering.
My suggestion… sign them up fast!  These classes are booking rapidly and for only $2, that can't be beat!  Think about it!  Two hours of kid free time!  It's a win… win for you and your kiddos!
Have you attended Michaels Passport of Imagination this summer?