My girls love playing outside in the backyard, especially messy arts and crafts projects. One of the things they have been asking for is to play with chalk on our backyard bricks, but honestly, I'm not a fan of chalk! Yes… I am a former teacher who does NOT like chalk, so just imagine myself either begging for a whiteboard or using one of those weird chalk holders. That's why I love making this DIY Outside Chalk Paint, especially during summer vacation! This post may contain affiliate links.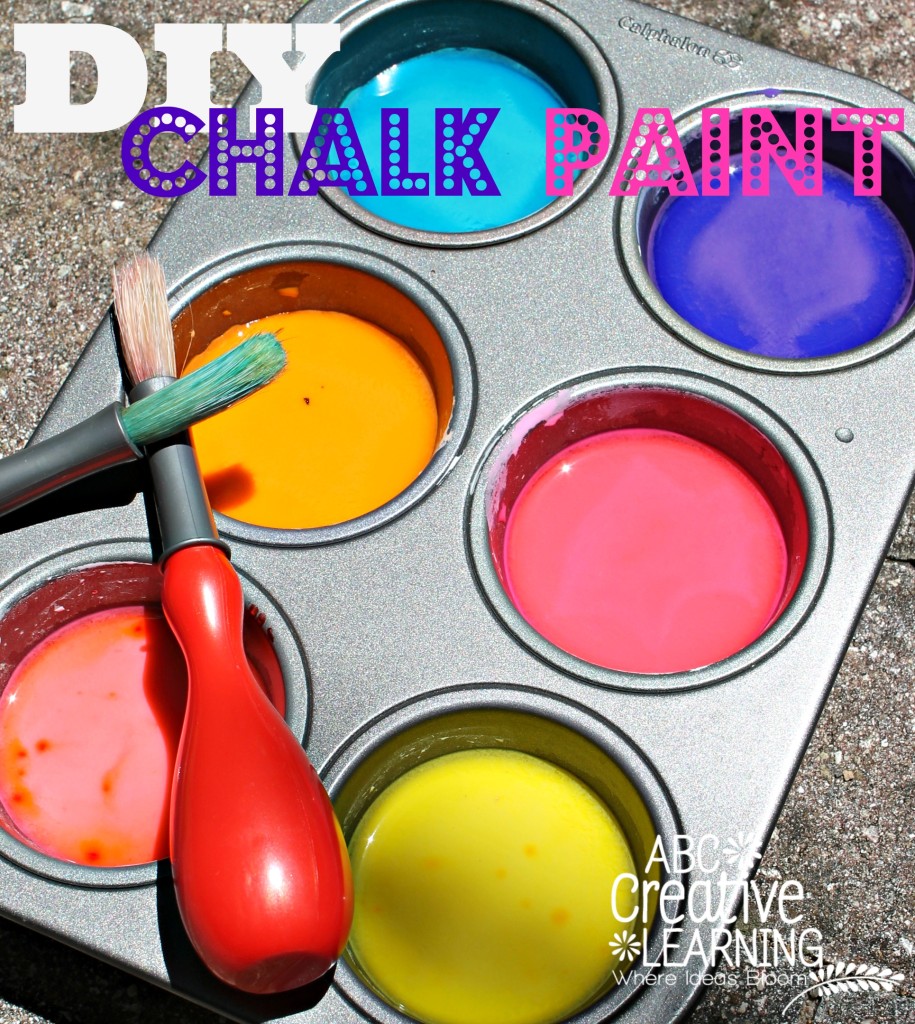 DIY Outside Chalk Paint
The best part about this chalk paint is that you can really create amazing bright colors! My girls love going outside and creating fun art. My husband loves that it washes off easily when it rains or with the hose.
It really is perfect for spring and summer fun outdoors. My girls really love being on their electronics and this is one of the ways that I get them to go outdoors. They can never say no to some chalk paint!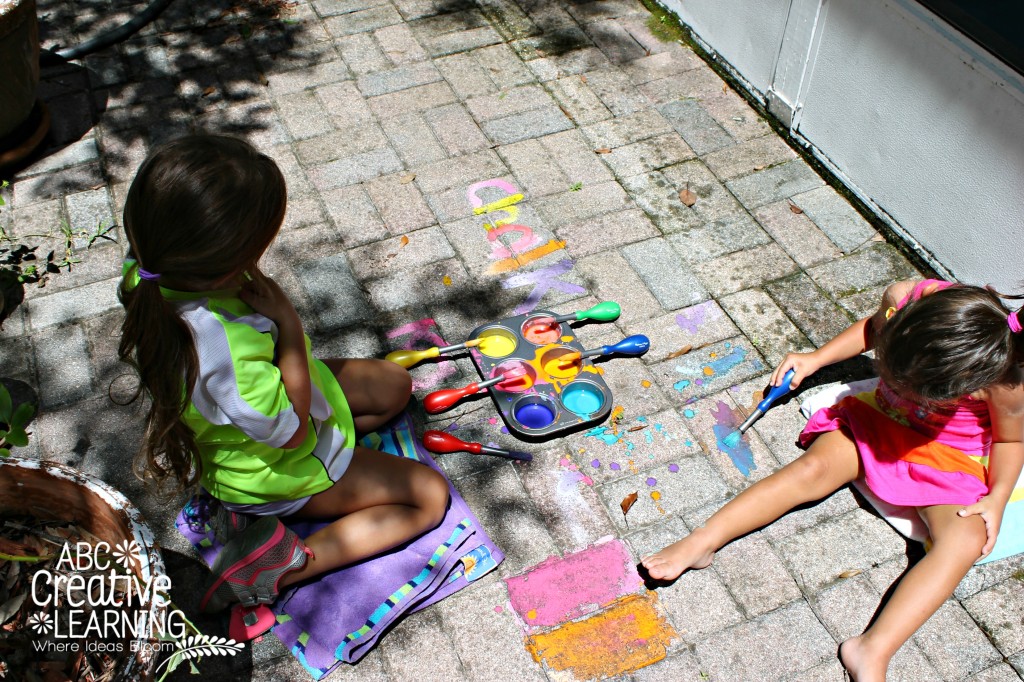 Ingredients Needed:
1/2 cup of cornstarch
1/2 cup of water
Gel food coloring
Individual containers or cupcake/muffin tin
Paintbrushes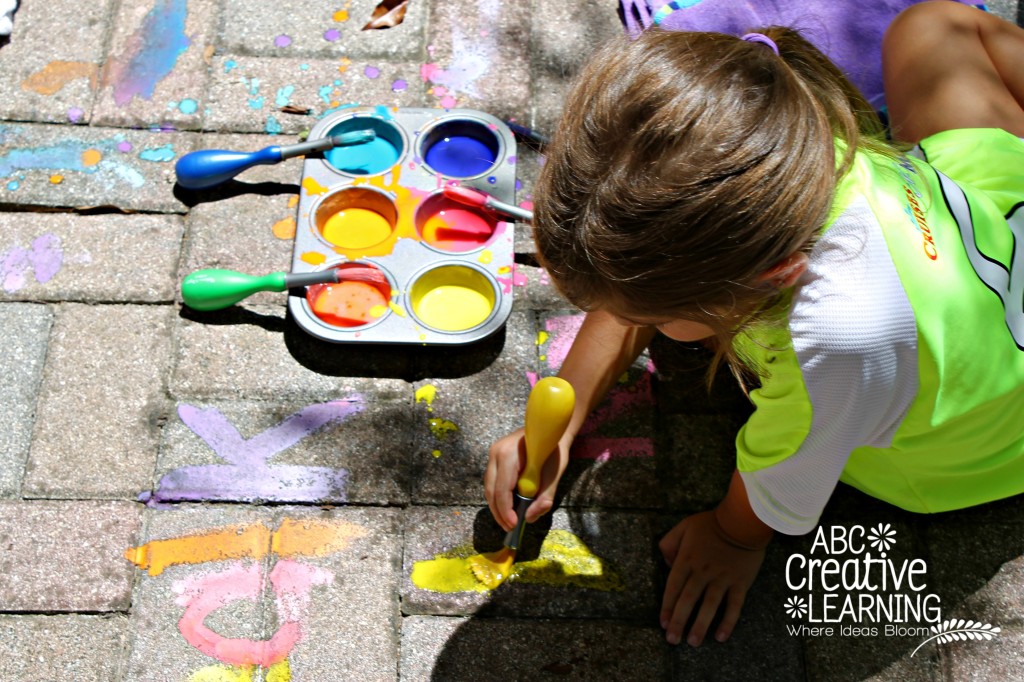 In a bowl or container mix together your cornstarch and water. Mix, until everything is dissolved.
Pour a little bit of your chalk mixture into separate containers or cupcake tin. Our mixture made enough for 6 different colors.
Add 1-2 drops of gel food coloring into each individual container or cupcake spots. Mix with a spoon, careful to clean your spoon before mixing another color 🙂 We used gel food coloring because the colors come out brighter than using liquid food coloring.
Head outside with some paint brushes and let your artists go to town!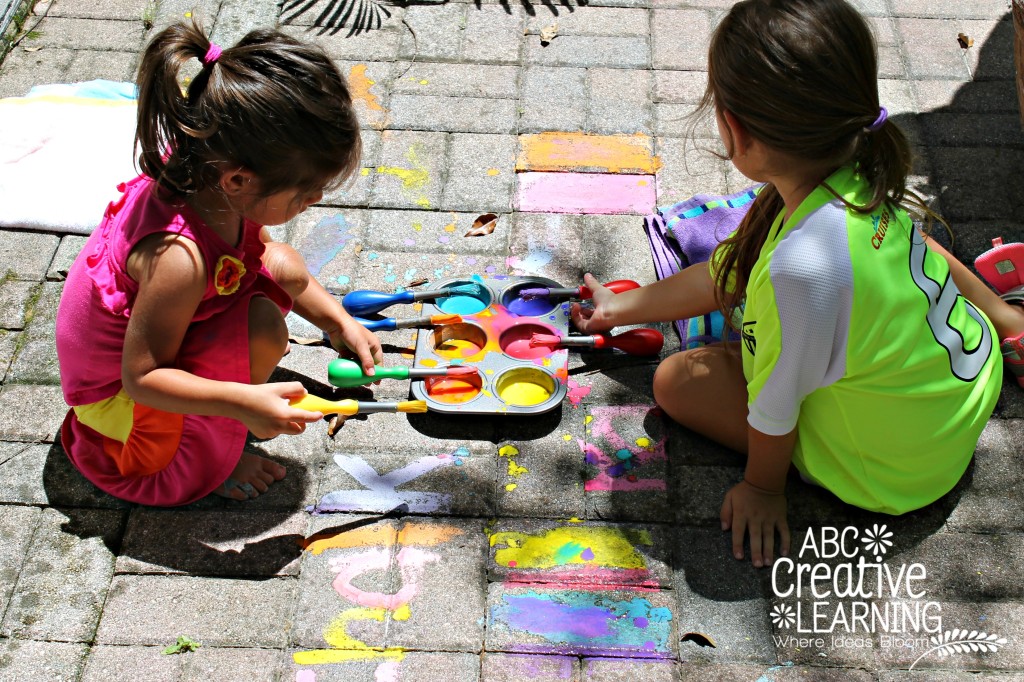 The girls had so much fun painting on our bricks in our backyard. They even painted their feet and hands to make prints! That's how you know this mommy does a lot of handprint crafts.
The colors turned out amazingly bright! Even the hubby was surprised how it looked like chalk after the paint dried. This is a craft we are no doing every week.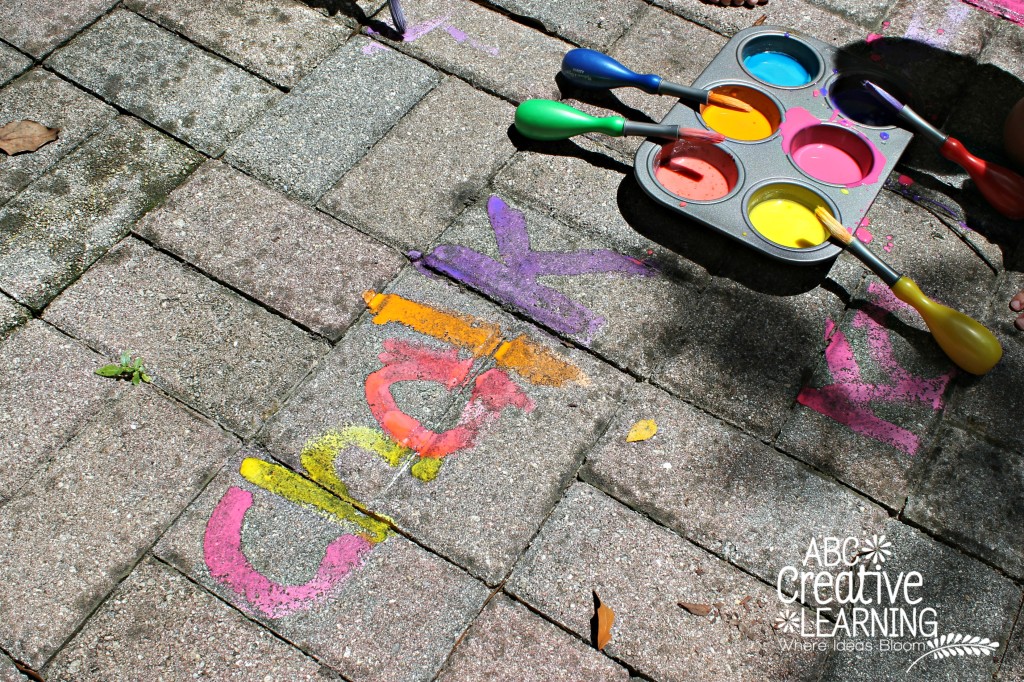 I am going to give you all a little warning though… food coloring stains… especially on hands. It eventually comes off, but for a few days, my girls walked around with purple and pink hands.

Some of our favorite Chalk Paint materials:
You Are Also Going To Love:
If you enjoyed this DIY Outside Chalk Paint, then you will also love the following DIY Crafts I have put together for you:
What has been your favorite craft to make this summer?