Making lessons a little bit more fun is a big goal I have set a goal for myself this year when homeschooling my girls. I want them to love learning, even when they think that it's not fun. Bringing out games and hands on activities is what really gets my girls excited about learning, so for the next few months we will be using different types of Fall related manipulatives.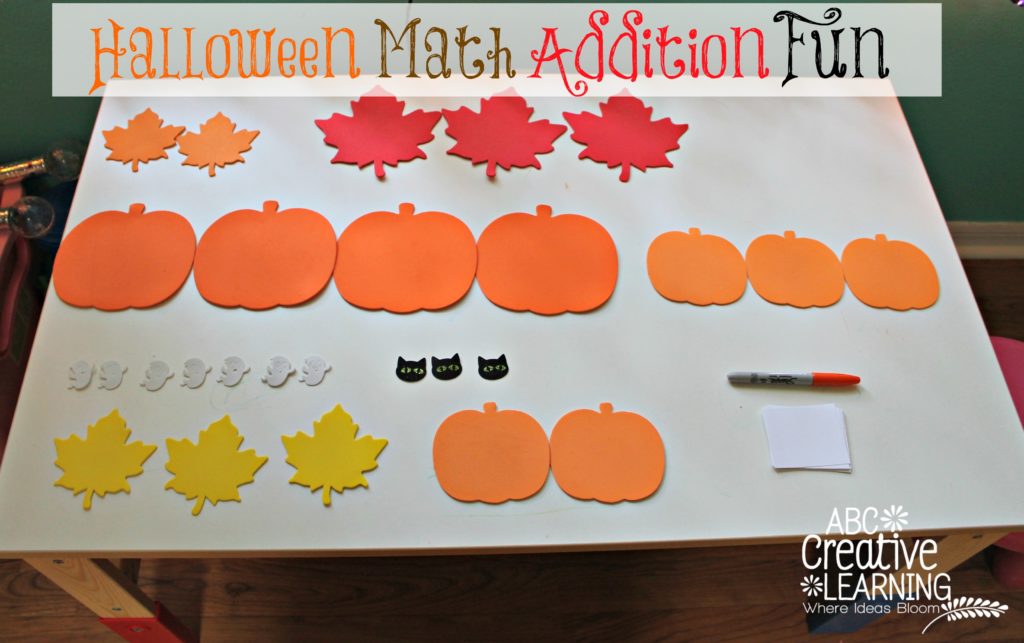 Materials Needed for Halloween Math Addition Fun Activity:
Fall manipulatives (fall stickers, foamies, felt pieces, erasers, pencils)
Index cards cut into halves
Pencil, marker, or crayon
My oldest Kaelyn has been learning about addition for the past month or so. We have learned how to write a number bond, number sentences and adding manipulatives. So I thought for a fun review she could do a Halloween Math Addition activity using some items I found at the Target dollar section.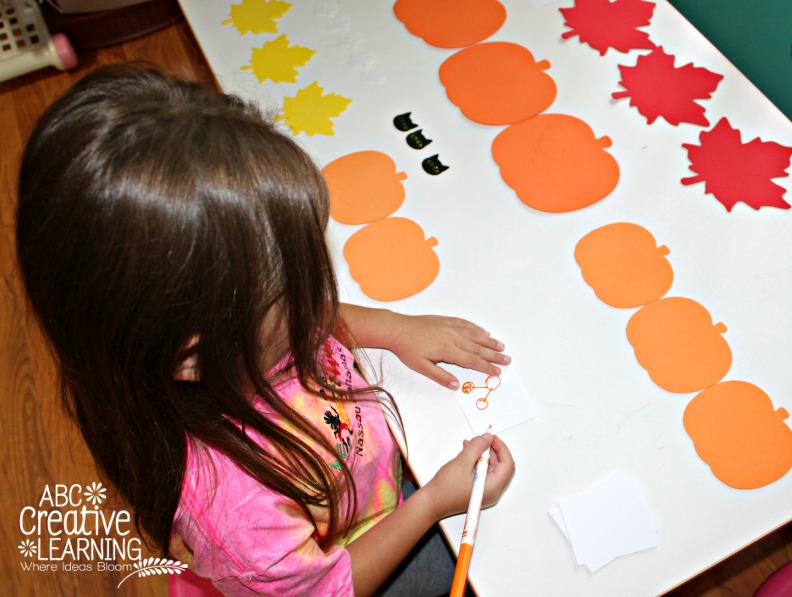 I provided her with index cards for her to complete her math problems. She needed to draw the plus symbol on one index card and place it on the correct spot. Then she also needed to write out her number bond on one side of another card and the addition sentence on the other side.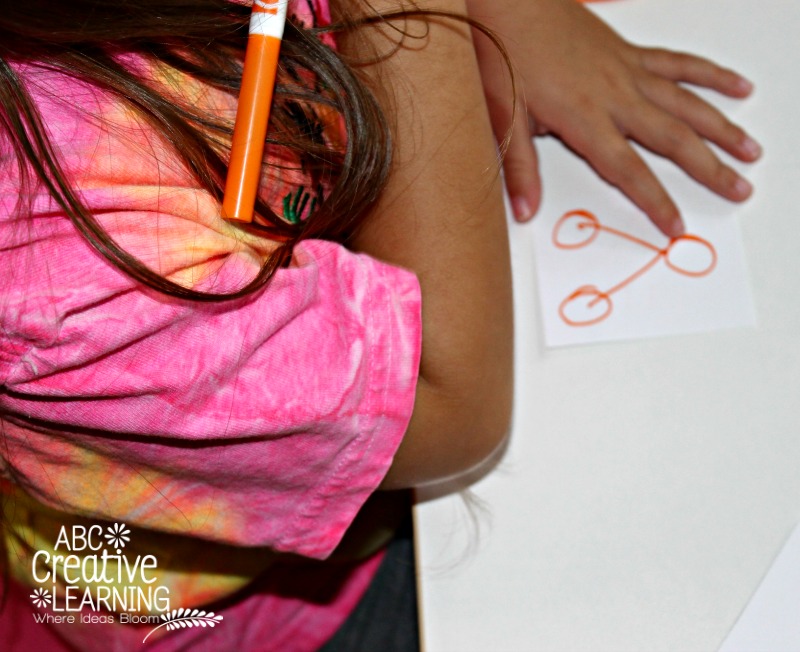 By writing down her number bond it helps her understand the addition problem as each part and as the whole number. You can even use manipulatives to show number bonds. Using a yarn string create 2 small circles and 1 large circle. In your 2 smaller circles you will insert your parts (1+3). In your larger circle you will insert the amount of your whole, which is the total of 1+3, which would be 4.
So you would have 1 object in a small circle, 3 objects in the other small circle and 4 objects in the larger circle to show your total.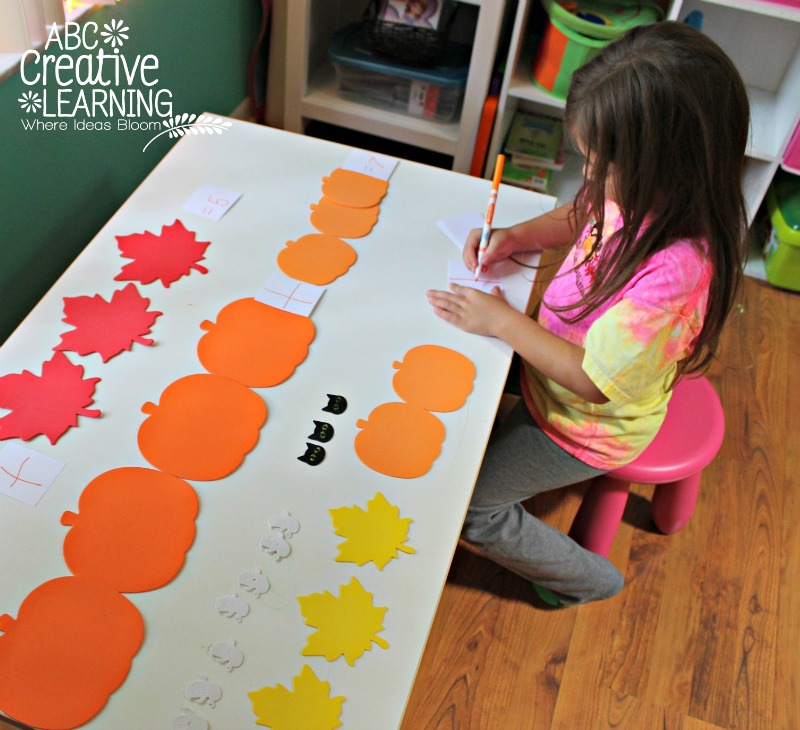 We have been using number bonds for about a month now and I have to say that Kaelyn is picking up addition very fast. We started subtraction last week, but haven't introduced number bonds yet. Right now I'm letting her play with the manipulatives using problem solving stories, which she is enjoying a lot!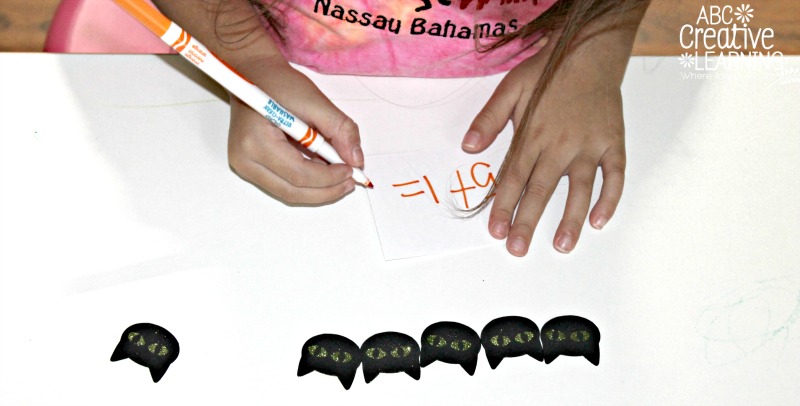 After she had finished the activitiy, she wanted to come up with some of her own. So, I provided her some Halloween stickers and index cards for her to create her own addition sentences. It was a proud mama moment when she asked to do more! 🙂
What other types of manipulatives do you like using for teaching seasonal math lessons?