If you're like my daughters and myself, then glitter just makes things so much nicer and prettier! Don't you think? Especially for seasonal holidays like Halloween. Seriously? Who doesn't like looking at Glitter Pumpkin Fall Decorations in their homes?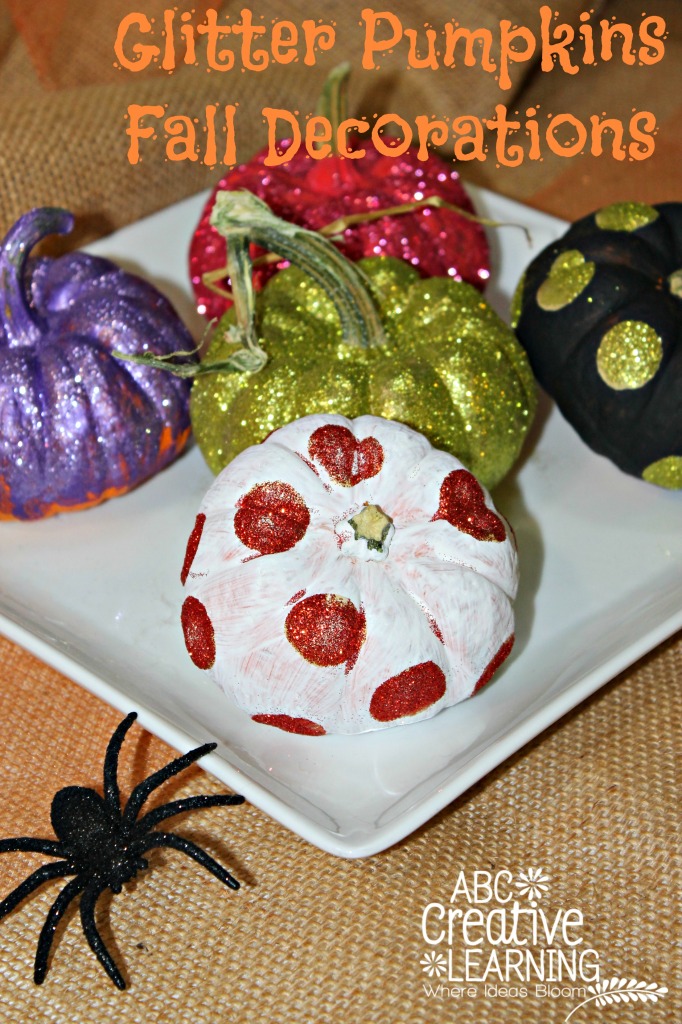 My girls have both been into creating lots of crafts lately. So, when we went to the grocery store and we saw these teeny tiny little pumpkins we just had to find something to do with them. I knew that I wanted to use them as decorations in the house and the girls wanted to add some sparkle to our spooky holiday decor, so why not combine the two ideas!
Materials Needed for your Glitter Pumpkins Fall Decorations:
Small pumpkins
Vinegar
Acrlylic paint
Glitter
Paint brushes and small round sponge
Tray or platter to hold decorations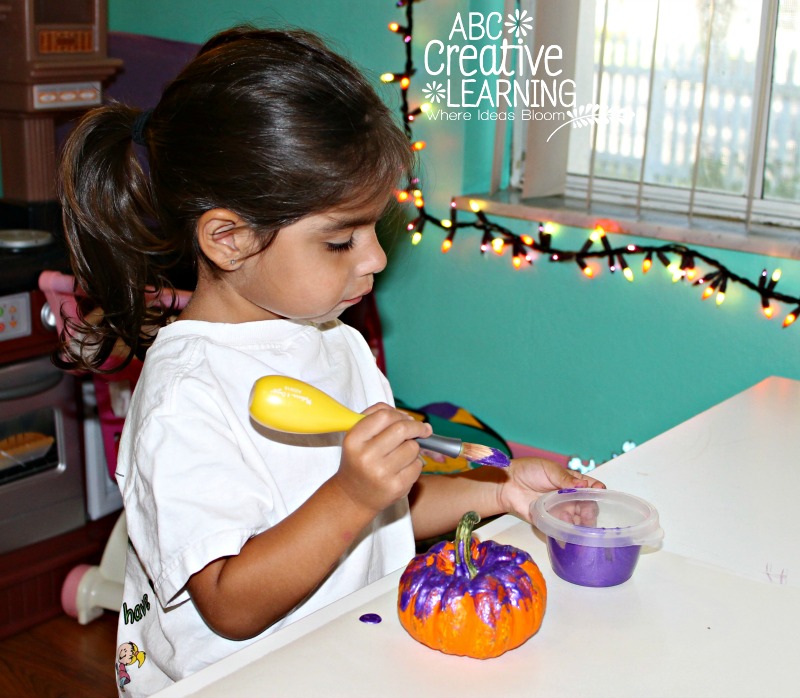 The first thing we did was clean our pumpkins with a paper towel and a little bit of vinegar. We do this with all the pumpkins we paint to make sure that anything that can make the pumpkin go rotten fast is cleaned off.  Once the pumpkins have dried I let the girls paint them. You can also use glue to cover your pumpkin with glitter, but we have found that by sealing the pumpkin with paint they last longer.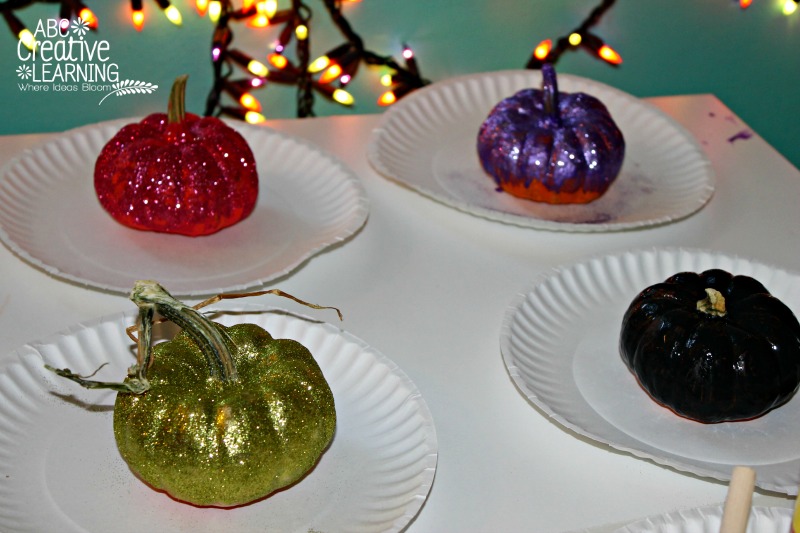 As soon as we finish painting our pumpkins we go straight into adding glitter. Instead of using glue, we are using the wet paint to be our adhesive for the glitter. You can use any glitter you have, I personally like to use Martha Stewart glitter because it's really fine and sparkles a lot more than other brands I have used.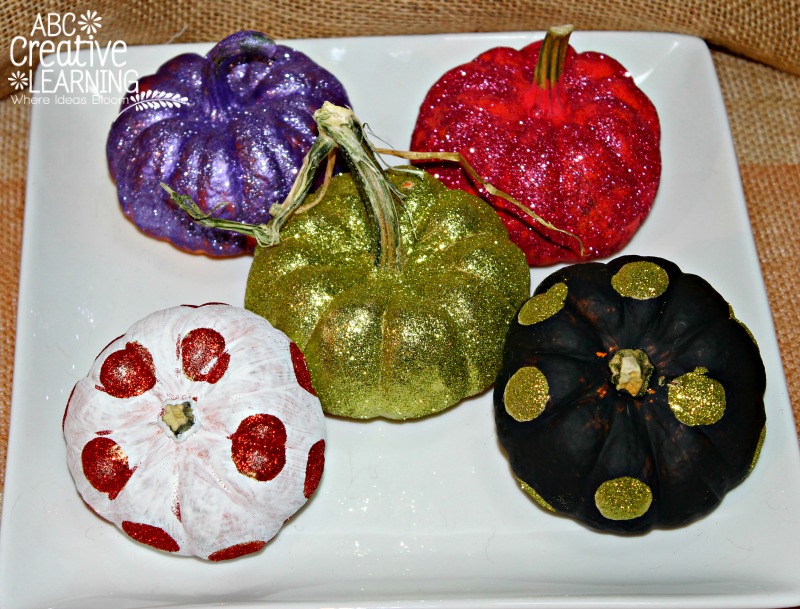 There are so many fun things you can do with your pumpkins! You can cover the entire pumpkin with glitter, which is what my girls wanted to do. They say that everything is more fabulous covered in glitter and sparkle! Hmmm… I wonder where they get that from?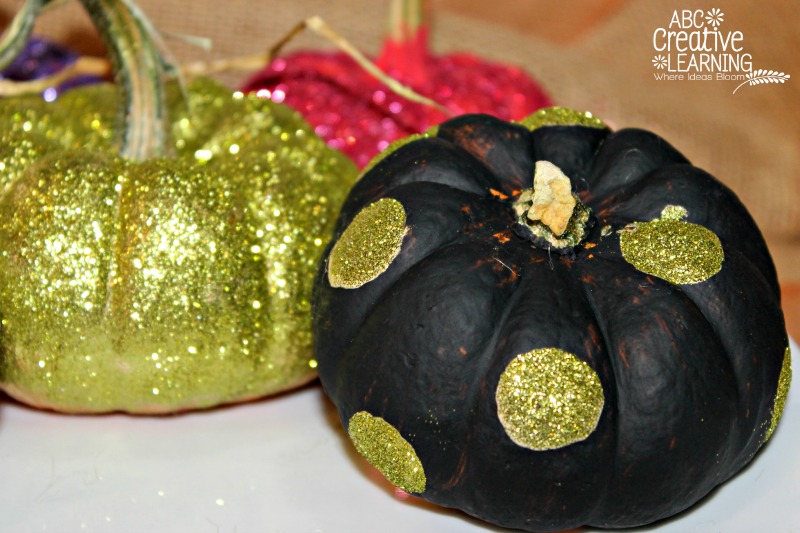 You can also paint your pumpkin and once it's dried add different designs like zig zags, polka dots, or chevron lines on them. You can really let your imagination go wild with this craft! I wanted to do some polka dot pumpkins, so after my paint had dried (I did one coat, but two coats would have looked much better) I used gold paint and a small round craft sponge to create my dots around the pumpkin. I then added my gold glitter over each dots and shook the excess off.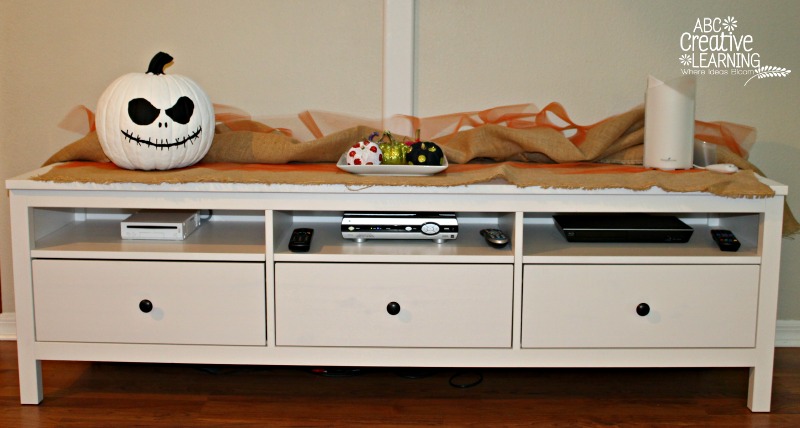 I don't have a mantle over a fireplace, so I created my own adding some burlap, orange tulle, and our awesome decorative pumpkins! We still have to paint Sally for Jack, but overall I'm happy with our Halloween "mantle" 🙂 We also added some glittered spooky Halloween spiders.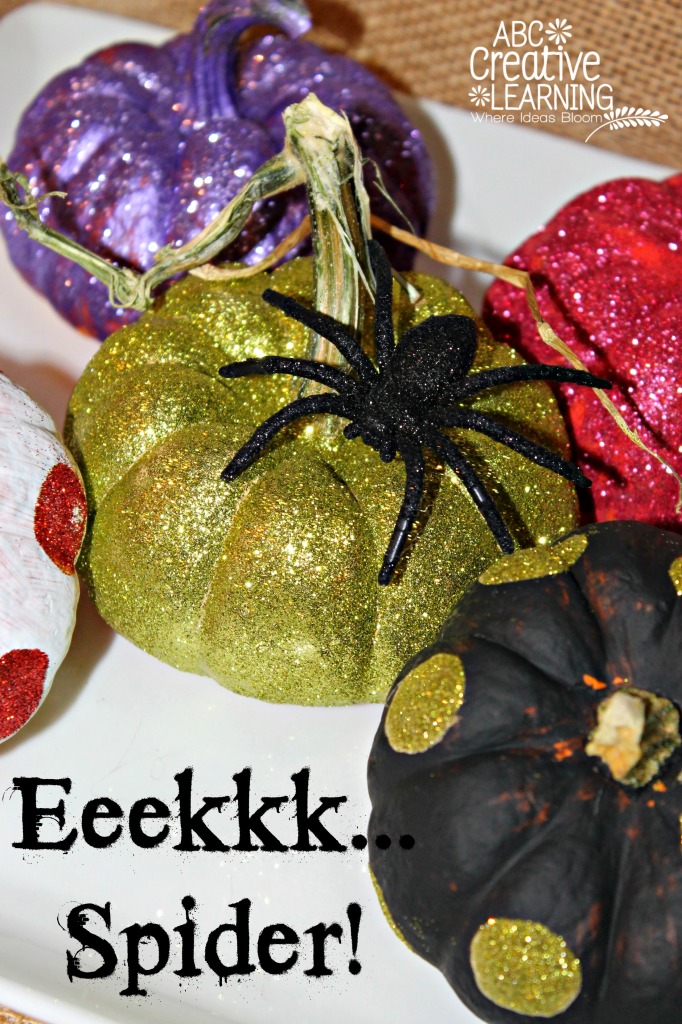 What kind of pumpkin decorations have you done in your home?