Last week I had the fortunate pleasure to fly out to LA for a special Guardians of the Galaxy Vol. 2 press junket. Including walking the red, I mean purple carpet during the movie premiere! The experience was really out of this world and one I will never forget. I wanted to share my Guardians of the Galaxy Vol. 2 Red Carpet Experience.
Disney invited me to attend the Guardians of the Galaxy Vol. 2 Premiere in LA. All galactic opinions are my own.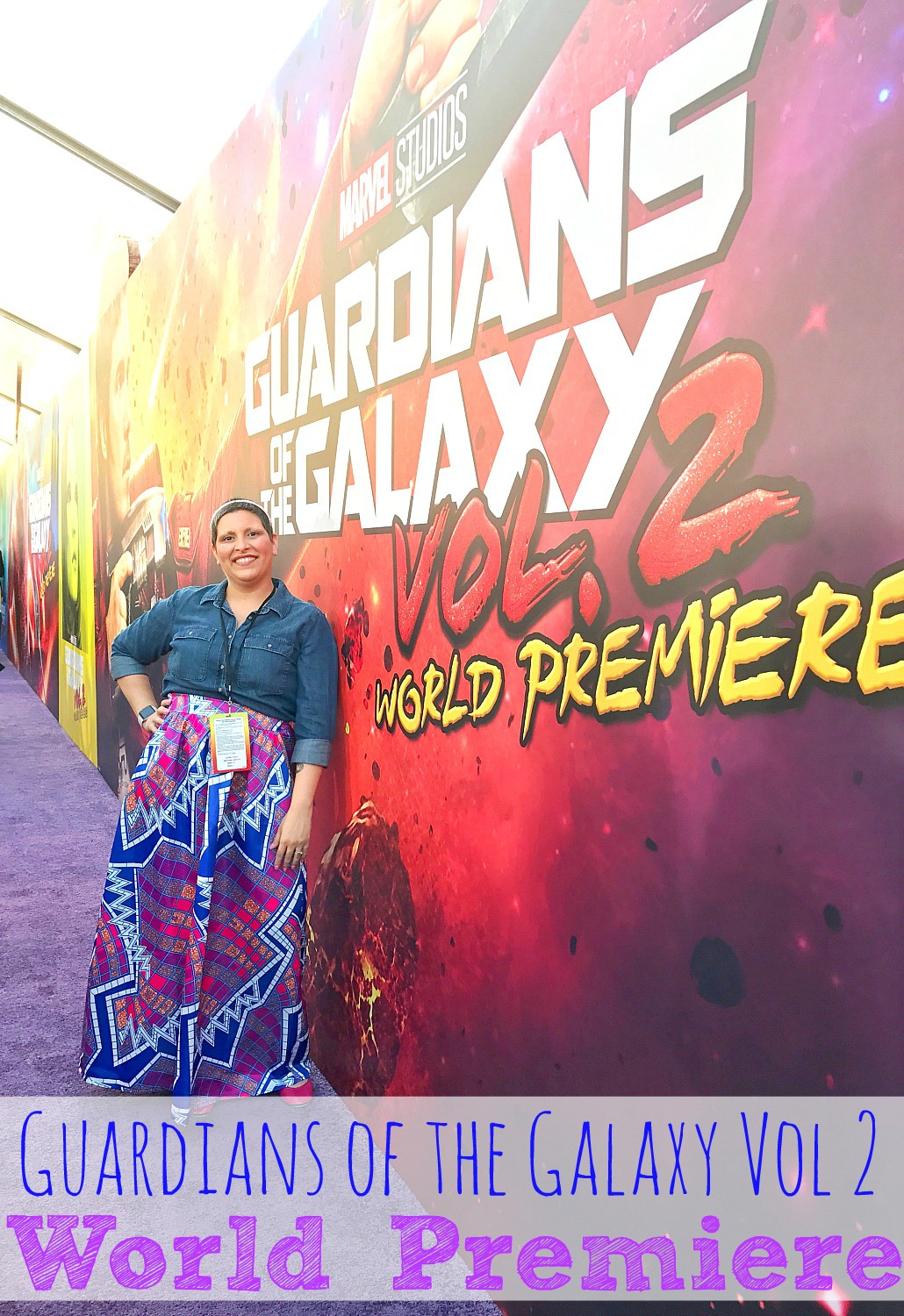 Guardians of the Galaxy Vol. 2 World Premiere Experience #GotGVol2Event
If you have been following and keeping up with my blog, then you know that I am the biggest Disney nerd ever. That would also include Marvel and Star Wars movies. You would also know that I have had the opportunity to attend several Disney Red Carpet Events like Moana and Jungle Book, but when you attend a Marvel red carpet event it really is a once in a lifetime experience!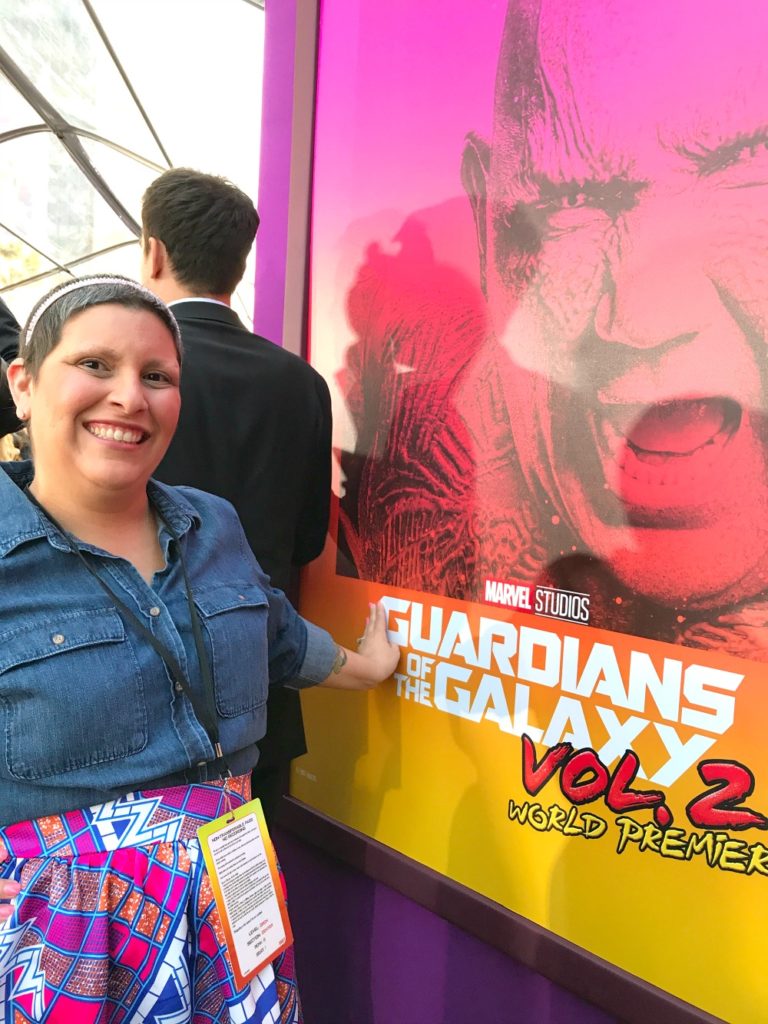 Sure, I've attended premiere's where there are movie stars strutting their stuff on the carpet, but for the Guardians of the Galaxy Vol. 2, you couldn't but turn around and see a familiar face from the big screen or television.
Events like these are so much more fun with friends and when you have 25 other amazing people surrounding you, then there is no way you can't but enjoy yourself! I'm so happy I got to enjoy this amazing experience with a friend who also lives in Florida. We got the chance to really get to know each other a little bit more and share a few laughs!
My friend looked gorgeous in her custom dress made by her friend and I looked like I coordinated to match the purple carpet decor. I was trying to find something that would match the Guardians of the Galaxy Vol 2 posters, assuming that they would go with that type of decor and sure enough I nailed it!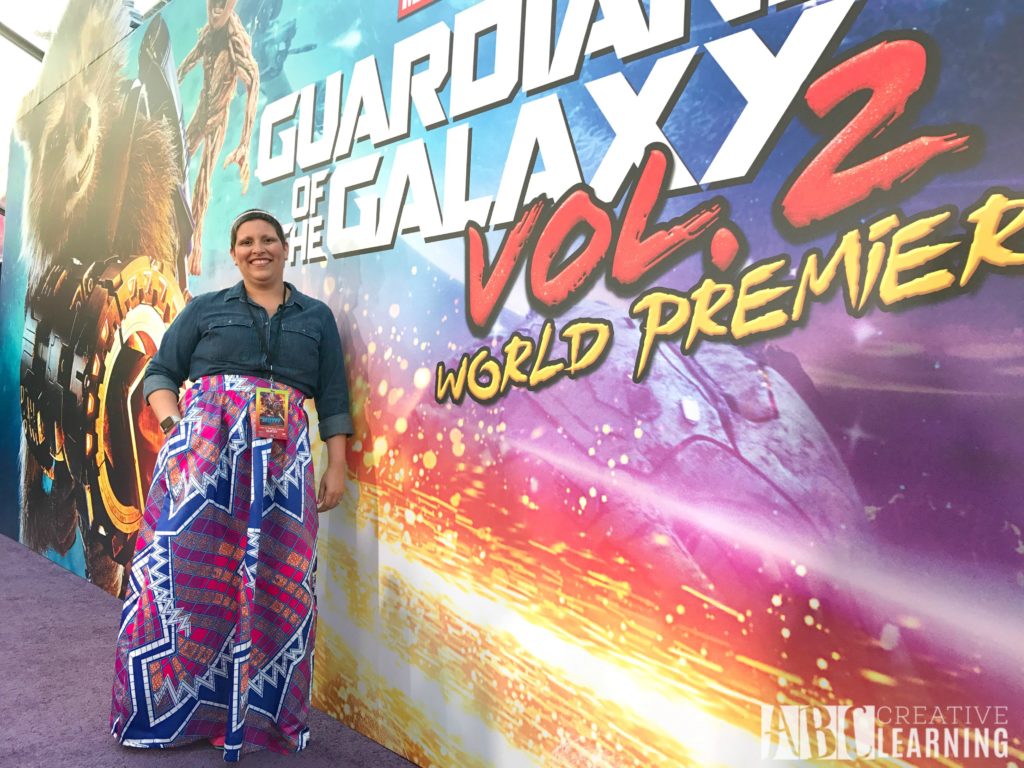 I was super comfy and dressing up my outfit in my long skirt, giving it a casual touch with my jean blouse, and pink Tieks! Tieks have really become my signature red carpet shoes. They are super comfy and still chic!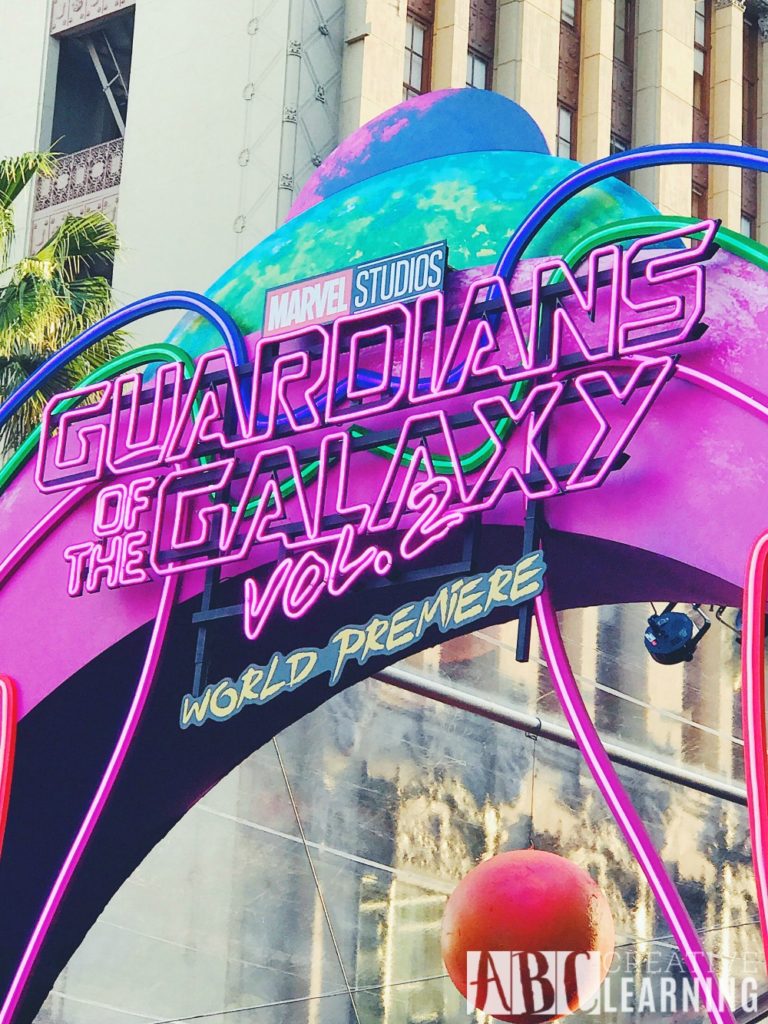 As you can see from all the photos, we really did have an amazing time! Looking back to six months ago, I didn't think that I would be back at doing what I love. Thank you, Disney, for trusting me to do what I love and for allowing me to have these unforgettable experiences I will cherish forever! Especially now that I'm Cancer FREE!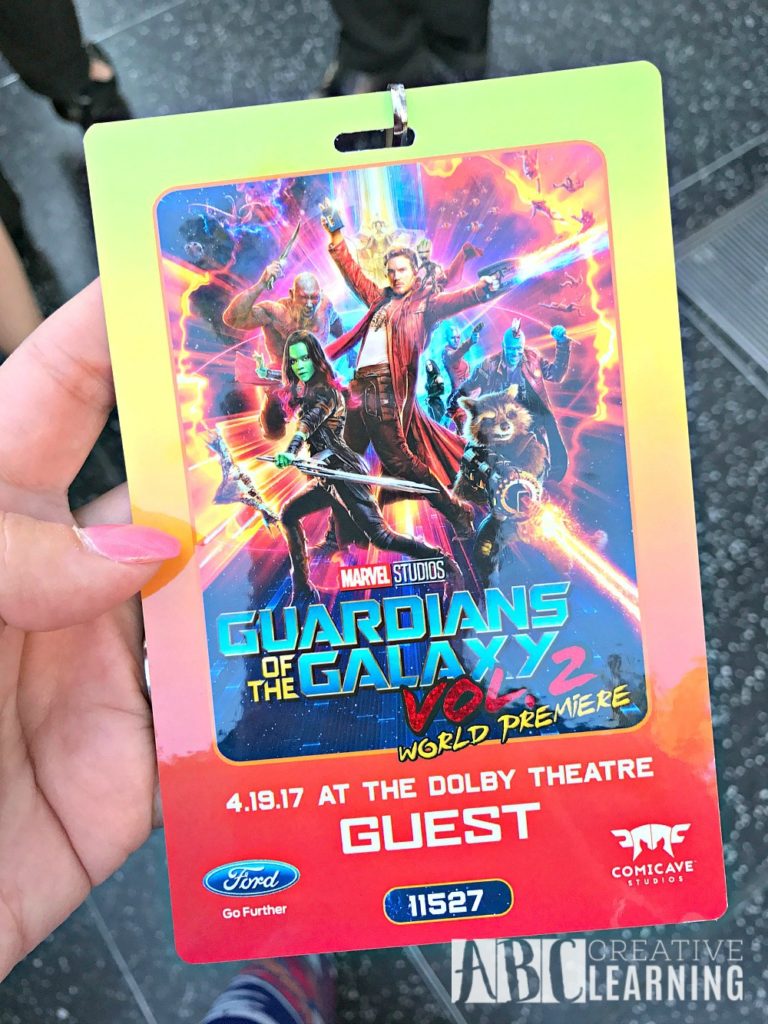 The highlight of the event for me would have to be when Chris Pratt came down from the stage with the entire cast to sit down before the movie began and I got a high five from him! YES!! I TOUCHED CHRIS PRATT!!! I will admit, he was going for a high five to the person in front of me, but I couldn't help it! This was my chance and I wasn't going to miss out!
Did I mention we got to see the movie with the entire cast while sitting in the Dolby Theater! Yes, the same theater where the Oscars take place! We watched it all from the second row! Spectacular!
Now! Make sure to go see Guardians of the Galaxy Vol 2 in theaters next Friday, May 5th, 2017!!!
Check out the cast in the video below. Photo Credit: Disney
About Guardians of the Galaxy Vol. 2:
Set to the all-new sonic backdrop of Awesome Mixtape #2, Marvel Studios' "Guardians of the Galaxy Vol. 2" continues the team's adventures as they traverse the outer reaches of the cosmos. The Guardians must fight to keep their newfound family together as they unravel the mystery of Peter Quill's true parentage. Old foes become new allies and fan-favorite characters from the classic comics will come to our heroes' aid as the Marvel Cinematic Universe continues to expand. "Guardians of the Galaxy Vol. 2" blasts into theaters on May 5, 2017.
Like GUARDIANS OF THE GALAXY VOL. 2 on Facebook: https://www.facebook.com/guardiansofthegalaxy/
Follow GUARDIANS OF THE GALAXY VOL. 2 on Twitter:
https://twitter.com/Guardians
Follow GUARDIANS OF THE GALAXY VOL. 2 on Instagram:
https://www.instagram.com/guardiansofthegalaxy/
GUARDIANS OF THE GALAXY VOL. 2 is in theaters May 5th!

You Are Also Going To Love:
If you loved reading about my Guardians of the Galaxy Vol 2 World Premiere Event, then you will also love the following Guardians of the Galaxy Vol 2 posts I have put together for you from my Galactic Guardians of the Galaxy Vol 2 Event:
Which character are you excited to see in vol 2?

SaveSave