Post may contain affiliate links.
Fall is literally almost here and with that comes lots of fun activities with pumpkins, candy corn, turkey's, and pilgrims! Why not create some fun writing activities with these upcoming fall months? Here are some Free Fall Writing Prompts in English and Spanish! A great way to get the kiddos working on both languages.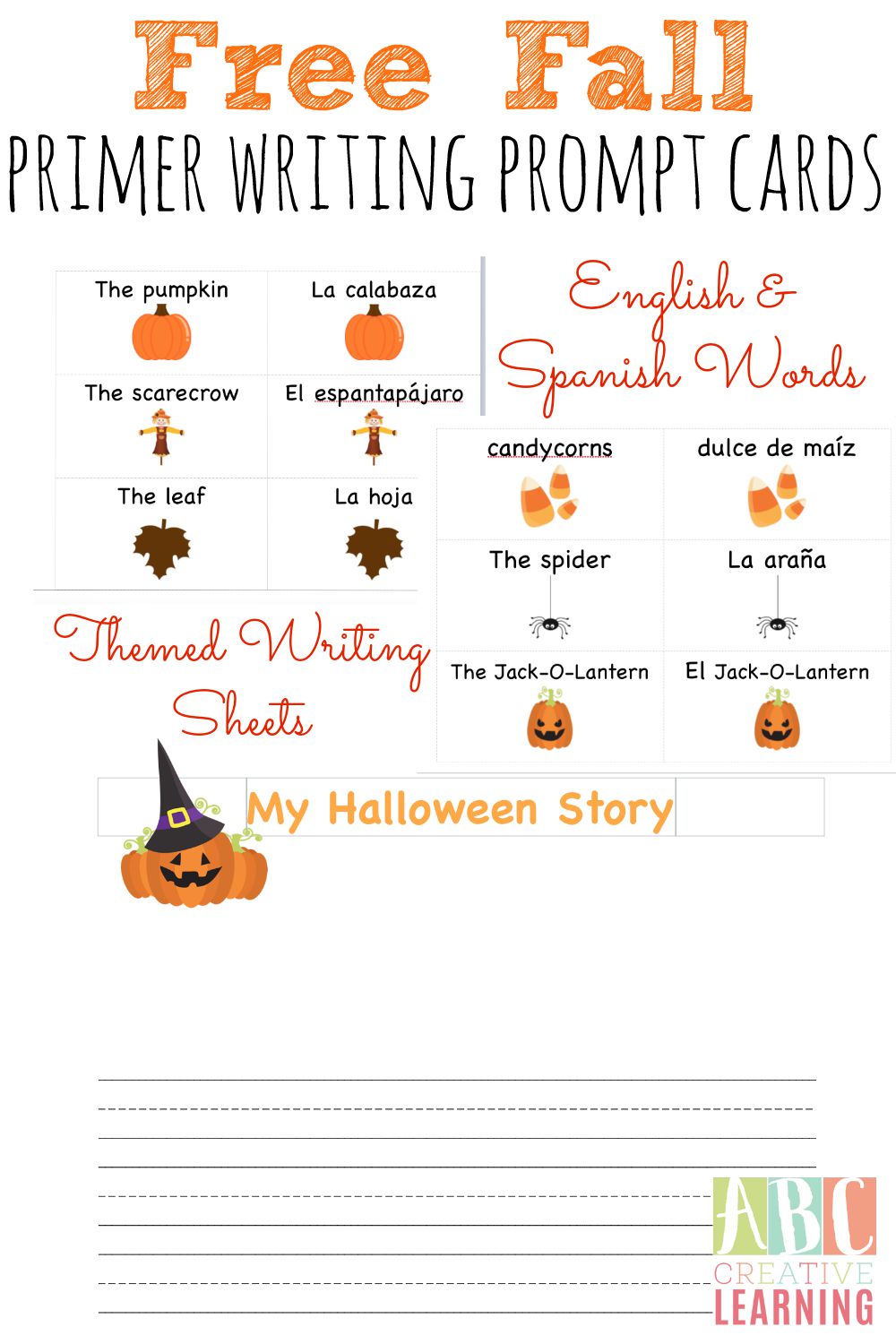 Free Fall Writing Prompts in English and Spanish
There are several ways that you could use these fun Free Fall Writing Prompts!
The first set includes prompt cards that are great to cut and stick around your classroom or homeschooling room. Allow your child to choose a card and write about it using one of my fun writing themed sheets.
You could also use the cards for matching games either in English or Spanish. You can also match English fall words with Spanish Fall words, using the pictures as guide.
Click here to download your FREE Set!
Make sure to also visit some of my favorite bloggers to below to check out some more fun Fall Writing Prompt Ideas and Activities!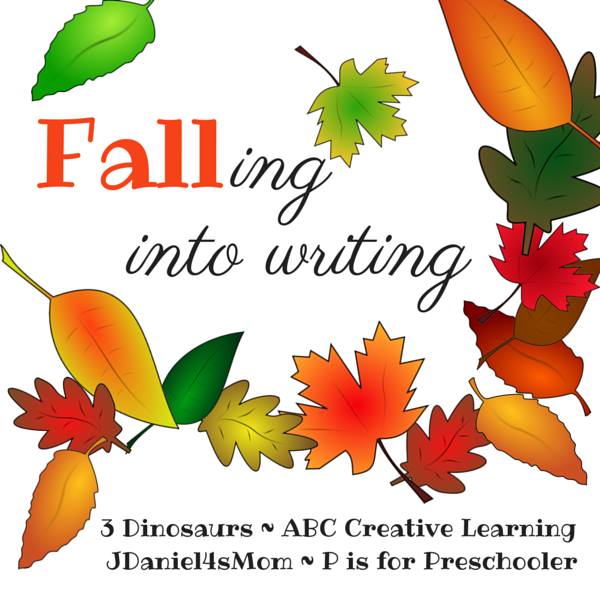 3 Dinosaurs – Free Apple Writing Prompts
JDaniel4s'Mom – Creative Writing Prompts Fall Poem Printables
P is for Preschooler – Fall Creative Writing Prompts
Make sure to also follow my Celebrating Fall Pinterest Board for my fun ideas and our fun crafts!
Follow ABC Creative Learning's board Celebrating Fall on Pinterest.
Here are some more fun books that would be perfect to use with these Fall Writing Prompts!
Your Are Also Going To Love:
If you love thisFall Prompts Printable, then you will also love the following fall posts I have put together for you:
What are your most excited about Fall?