One of my favorite things to do before ending our day is reading a book to my girls. Bedtime snuggles with Eric Carle and Gymboree make reading time more special. My husband says that I have the most animated voice when I read. Well… it's the only way to keep my 2-year-old from leaving the room. My 5-year-old is a reader and loves her books, just like her mommy. Snuggling up together with a good book just seems like the perfect way to end a busy day. This post is sponsored by Gymboree. I have been provided with compensation, but all opinions are my own and may differ from yours.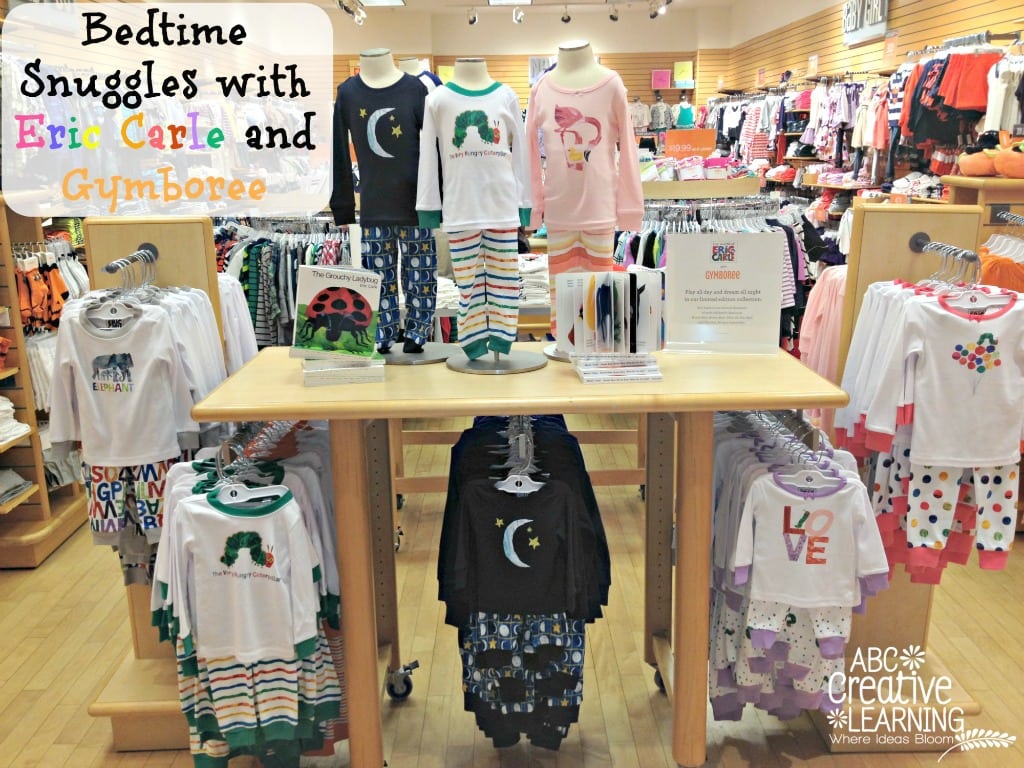 Bedtime Snuggles with Eric Carle and Gymboree
We have a specific bedtime routine because it just works perfectly for our girls. Dinner, bath, pajamas on, play for a bit, read a story, and bedtime. The schedule works and if we are running a bit late story time always gets done no matter what! My girls are usually in bed by 7-7:30. Why so early? Well… my 5-year-old is up between 6:30-7:00 every morning no matter what time she goes to bed. Some mornings even earlier, so this momma needs to make sure that she is getting her beauty sleep.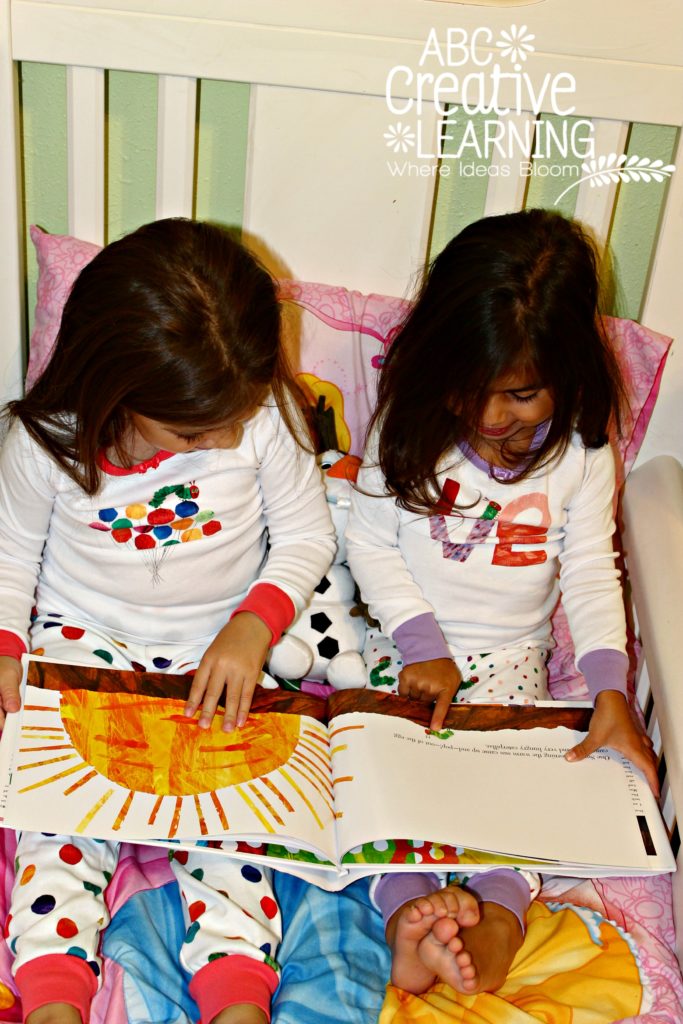 Once the girls are in their pajamas and it's time for bed they each get to pick 1 book from our bookshelf. Tonight is a special night because they got to wear their Play and dream pajamas from the limited-edition collection by The World of Eric Carle and Gymboree! Both girls and I fell in love with the new Eric Carle Play and Dream Pajamas, but this mamma is a huge fan of Gymboree and the amazing quality of their clothes. So when you put Eric Carle and Gymboree together… it just makes sense.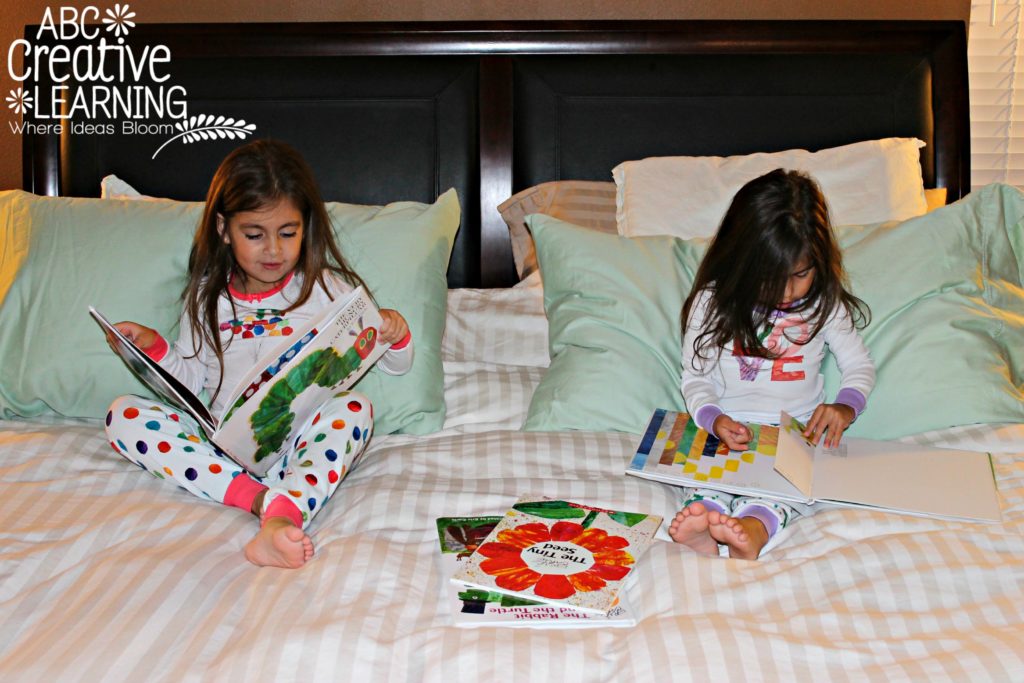 Tonight the girls get special Bedtime Snuggles with Eric Carle and Gymboree! A few minutes of snuggle time in their room together while going on a picture walk with the book they have each chosen. Tonight they both want to read The Very Hungry Caterpillar! Hmmm… I wonder why? After a bit of looking through the pictures and big sister reading her own version of the story, it's time to snuggle in mommy and daddy's bed for story time.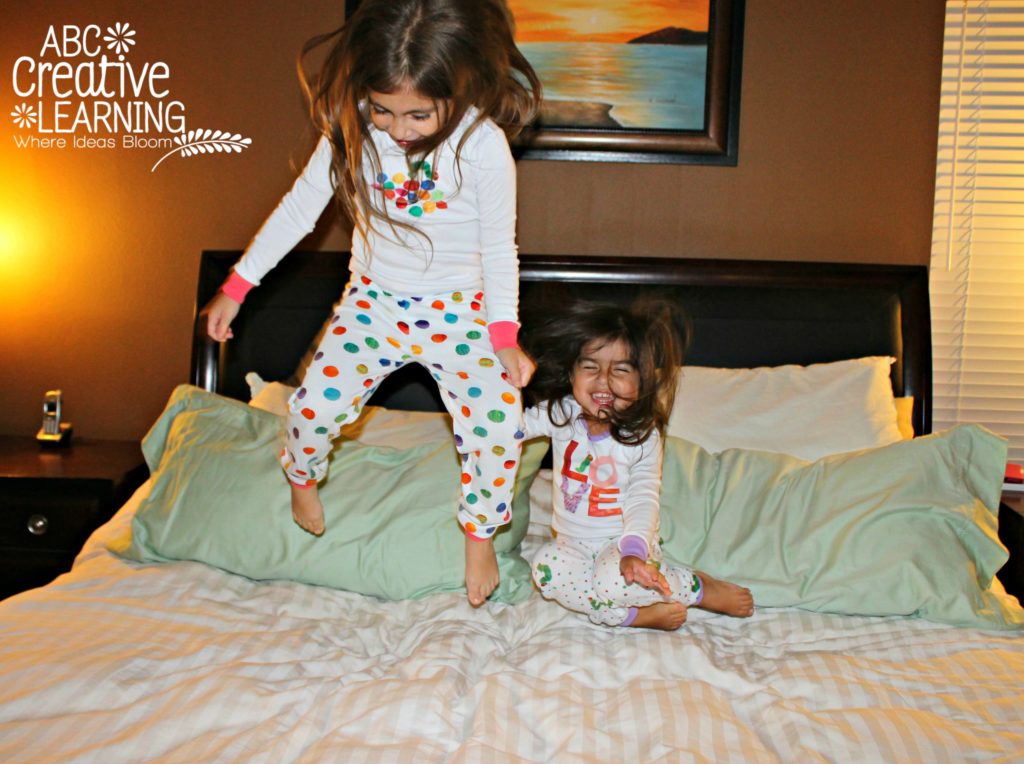 Tonight they went a little crazier than usual. I think they were super excited about their new pajamas! After reading our two books for the night The Very Hungry Caterpillar and The Very Grouchy Lady Bug, it's time for a few tickles, wiggles, and off to bed.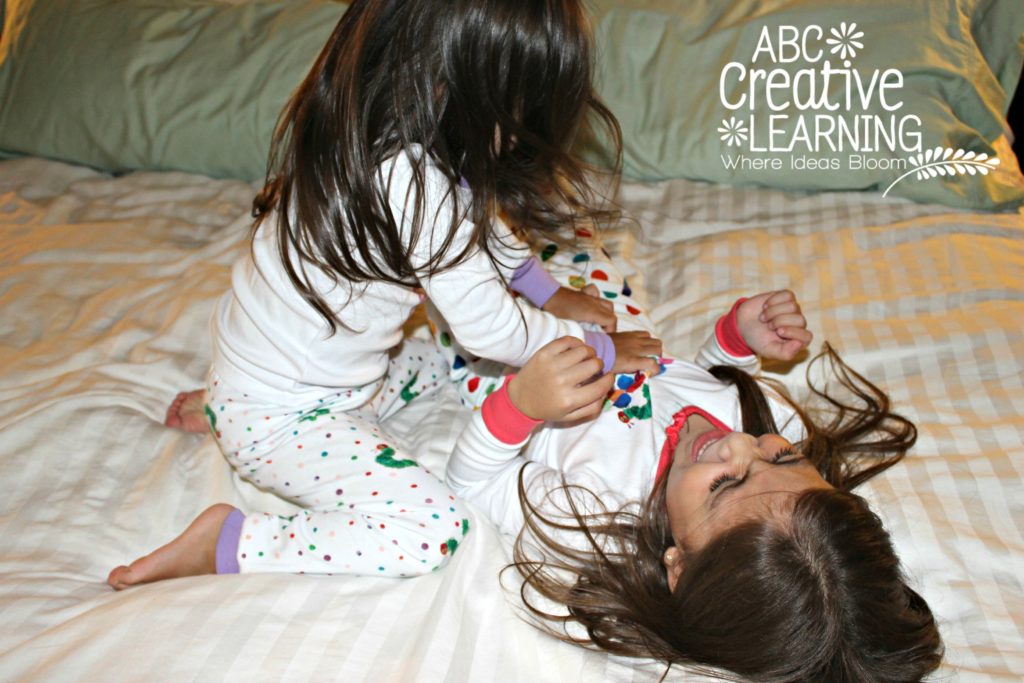 Plus… Gymboree has just announced that these adorable Eric Carle Pajamas are available in adult sizes as well!! I'm super excited because I am getting mine here!
Eric Carle Free Coloring Pages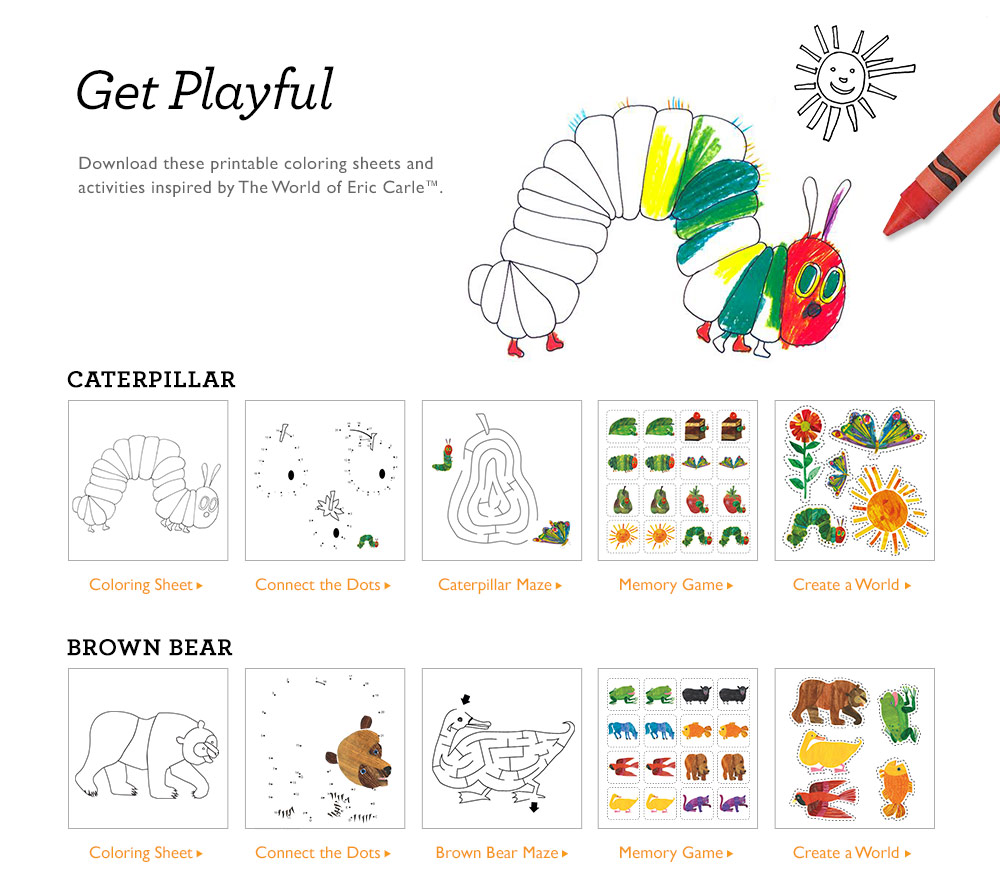 Make sure to head on over to the Gymboree website HERE to enter the World of Eric Carle Photo Contest #WhatDoYouSee, check out the new Fun Photo App and Game, and to download these amazing cute Eric Carle Printable Coloring and Activity Sheets.

You Are Also Going To Love:
If your kids enjoyed these Eric Carle Free Coloring Pages, then your kids will also love the following Free Printables and Coloring Pages I have put together for you:
What is your child's favorite Eric Carle book?