My girls always get excited when we get an invite to Walt Disney World Resort, especially if the day falls on one of their birthdays. This year I have A Family Guide To Epcot International Festival of the Holidays, previously, Holidays Around the World. Although the name changed just a bit, you will still see your favorite characters, country stories, rides, and food! So much food!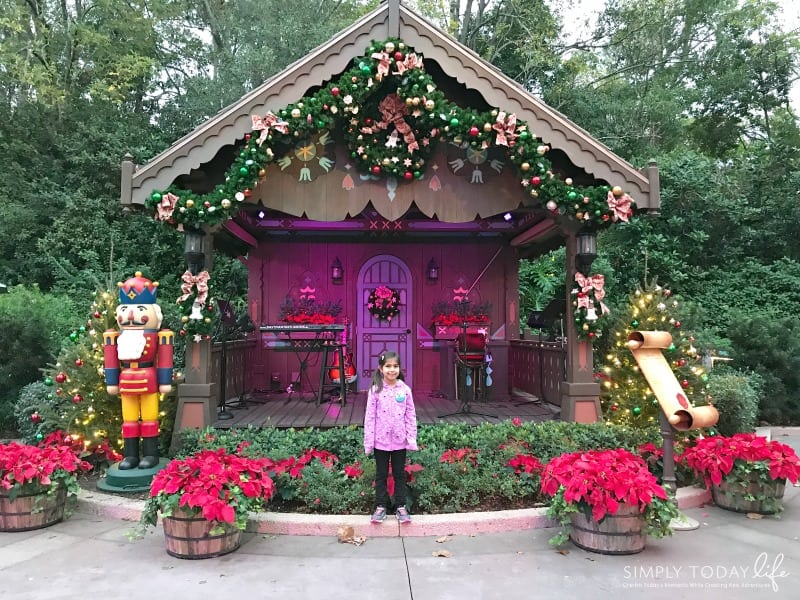 Thank you, Disney, for the invitation to attend this year's Epcot International Festival of the Holidays and Candlelight Processional.
A Family Guide To Epcot International Festival of the Holidays
This year our visit to the Epcot International Festival of the Holidays fell on our youngest daughters sixth birthday! The plan was for all of us to spend the entire day at Epcot, but when our oldest daughter fell sick, daddy had to stay home with her. Being that it was our daughters birthday her and I kept our plans. It was a wonderful day of daughter-mother bonding at the most magical place on earth!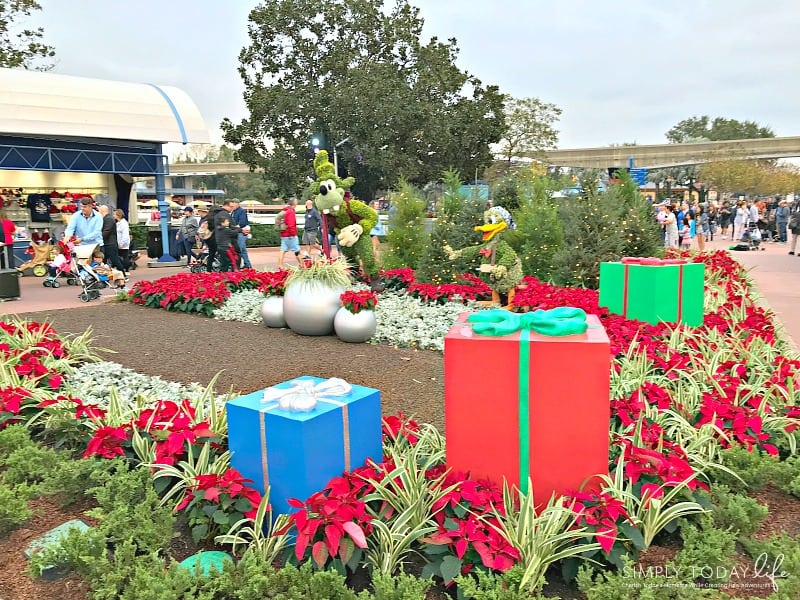 Christmas Decorations
I always say it, no one does it like Disney! They really think of every single detail when it comes to decorating for the holiday season. During the day enjoy the beautiful Christmas colors and flowers around the world. Then at night, everything is transformed with twinkling Christmas lights.
Don't miss out on seeing the huge Christmas tree at night when it lights up with thousands of lights!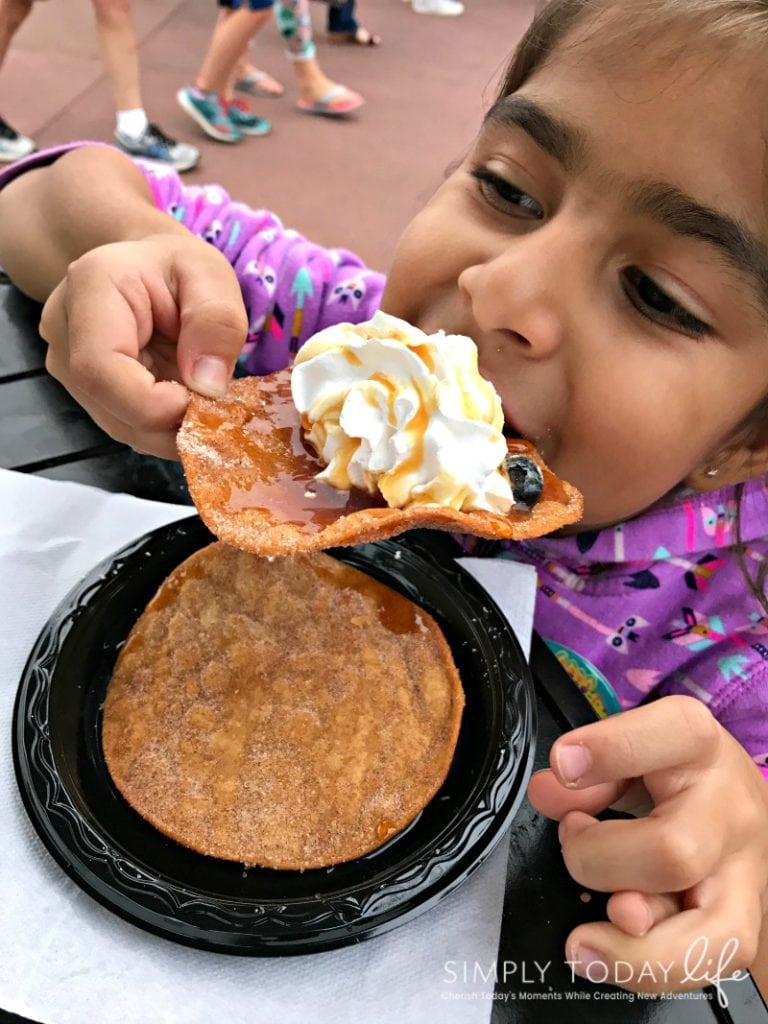 Holiday International Foods
If you think the Wine and Food Festival is the only time you can taste some delicious International foods, then you haven't visited Epcot during the holidays! It's the perfect place to try out some of your favorite countries holiday treats and favorite recipes.
It was the perfect week to celebrate my daughters birthday! This little girl loves to eat and trying out new foods!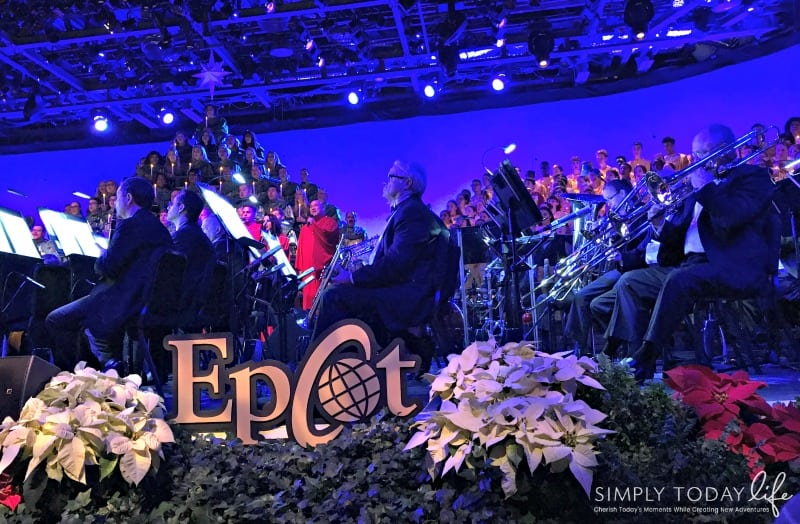 Candlelight Processional
One of our favorite things about visiting the Epcot International Festival of the Holidays is experiencing the Candlelight Processional. They always invite a special guest to tell the Christmas story tale. I thought it was a great idea to go see Laurie Hernandez read the story because she is such an amazing role model for young girls.
If you want to take a sneak peek of the Candlelight Processional visit my Facebook page for a live recording I did while at the event.
2017 Candlelight Processional Line Up
Laurie Hernandez – November 24 to 26, 2017
Matt Bomer – November 27 and 28, 2017
Ana Gasteyer – November 29 and 30, 2017
Whoopi Goldberg – December 1 to 3, 2017
Pat Sajak – December 4 and 5, 2017
Jodi Benson – December 6 to 8, 2017
Kurt Russell – December 9 to 11, 2017
Warwick Davis – December 12 to 14, 2017
Trace Adkins – December 15 to 17, 2017
Neil Patrick Harris – December 18 to 21, 2017
CCH Pounder – December 22 to 24, 2017
Jaci Velasquez – December 25 to 27, 2017
Chandra Wilson – December 28 to 30, 2017
Make sure to visit the Walt Disney World website for more details.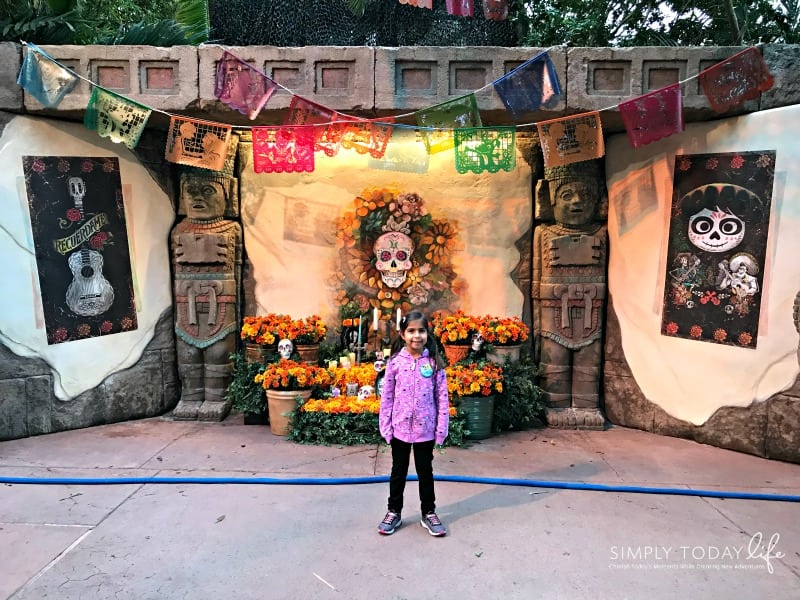 Holiday Traditions Around The World
There's no better way to learn about different holiday traditions than at Epcot! If you time it perfetly you can visit each country and hear the tales of Christmas. You can learn about traditions and how the season is celebrated.
Plus, with all the beautiful decorations you can get some amazing photos with the family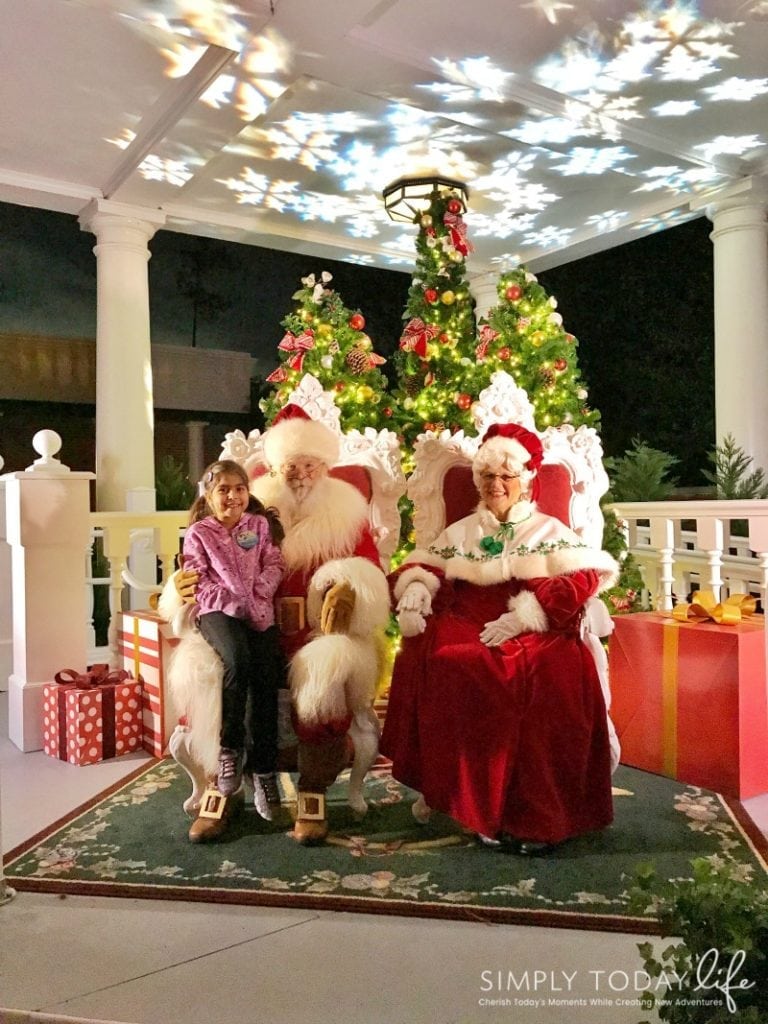 Photos with Santa and Mrs. Clause
Visiting Santa Clause at Walt Disney World is the best thing ever, but when Mrs. Clause is with him, that's even better! The line can get a bit long, but I assure you it's worth it and it moves very fast. Remember, if you have the Photo Pass these can make the perfect Christmas Cards for family and friends! Just don't forget to jump in the photo mom and dad!

If you would ask my daughter what was her favorite thing about the Epcot International Festival of the Holidays was, she will most likely tell you, eating around the world! Then she would say singing Christmas songs at the Candlelight Processional!
You Are Also Going To Love:
If you loved reading about Our Family Guide To Epcot International Festival of the Holidays, then you will also love the following Disney trips I have put together for you:
Have you visited this year's Epcot International Festival of the Holidays?

SaveSave
SaveSave
SaveSave
SaveSave