First, let me get it off my chest…
Domhnall Gleeson has the best accent ever! That might be the fact that he is Irish and this girl is obsessed with the Irish culture! Aside from the fact that the country is absolutely breathtaking, rainy weather and all. Truth is being able to have an Interview With Domhnall Gleeson On His Role As General Hux in Star Wars: The Last Jedi gives us just a teensy look at how his character has developed since we last saw him in The Force Awakens.
A thank you, to Disney for the invitation to attend Star Wars: The Last Jedi press conference event. All commanding opinions are my own.
Interview With Domhnall Gleeson On His Role As General Hux in Star Wars: The Last Jedi #TheLastJediEvent
Domhnall Gleeson shared with us as that he had not seen the movie as of yet. He wanted to make sure to watch the movie at the premiere with everyone around him to get their reactions and emotions. Just as he did for Star Wars: The Force Awakens last year.
We learned during the large press conference interviews that the entire cast had seen the movie together, but he was the only one who didn't attend.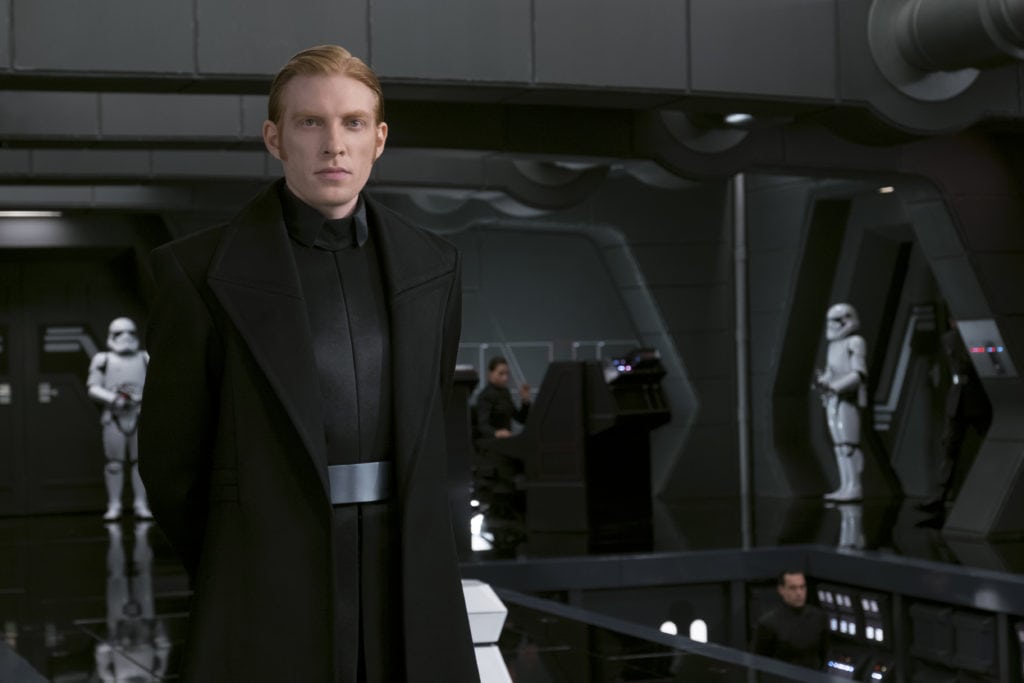 Star Tours: The Last Jedi
We also spoke to him about riding Star Tours with The Last Jedi scenes in them, which includes him in one of the sequences. He thought it was a bit "nuts" as he put it because so many people are going to experience the ride. Just like they will be going to the theaters to watch the movie.
Favorite Star Wars Character
Gleeson was asked if Han Solo was his favorite character in the Star Wars movies, but he said that although he is a Han Solo fan. He mainly was a fan of Harrison Ford for his role in Indiana Jones. In fact, the first time he saw the original trilogy on the big screen was when J.J. Abraham asked him to watch them after he got cast in The Force Awakens.
Filming In Ireland
"I love that the people who went there had an amazing time. I love that they got good weather. I love that they were all the way up and down the west coast. Ireland is my home and I think it's the best place in the world. I'm just happy for people to see it". Sharing about the filming of Star Wars: The Last Jedi taking place in Ireland.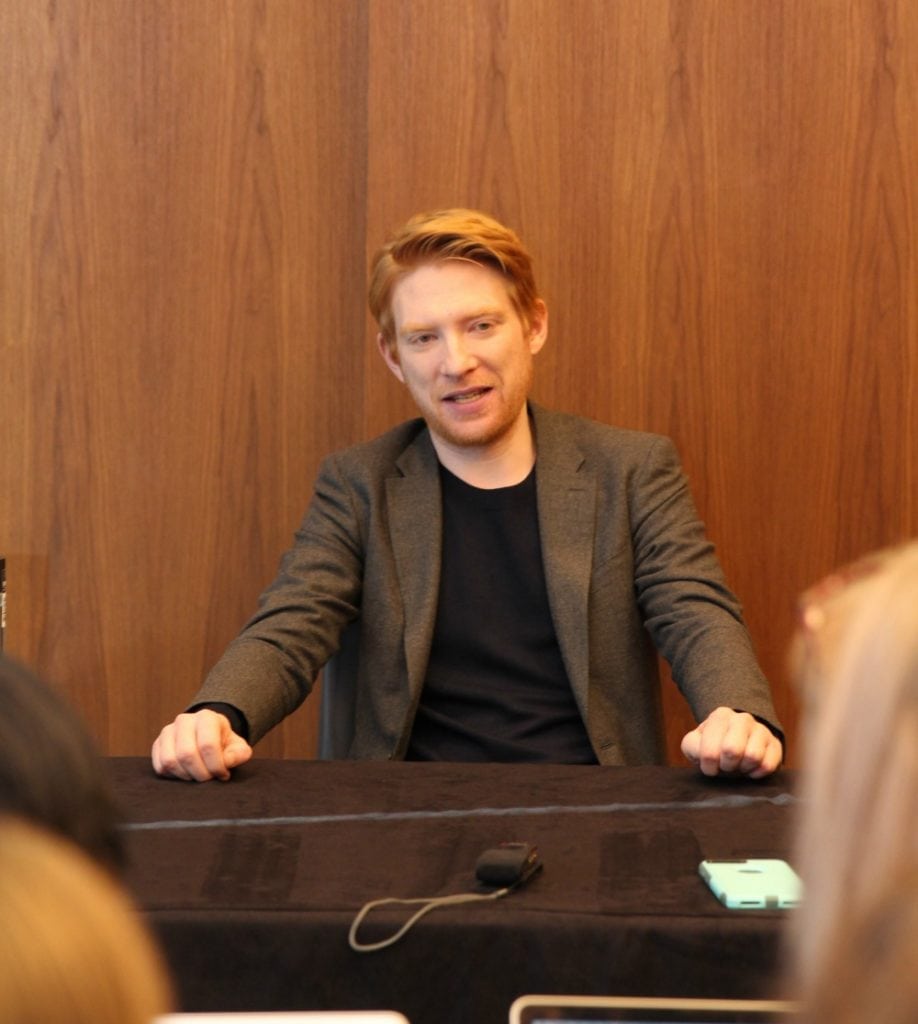 Villain Influences
When asked if he had taken influences from past villains to create his own character Hux and where his inner rage was channeled from he said, "You have to go to the real world to find your influences. Because you can't take your character notes from other characters. I think you want to base it on something that's real and also just about how he's got to fit into the story. The most interesting version of Hux, turns out, is not there from the very beginning. It was the one that's actually very dysfunctional with Kylo Ren and kind of battling for their place in things for the favor of Snoke. That ended up, finding that along the journey, as opposed to it being there from the very beginning".
"I think there's a desperation about him, which is very unbecoming. There's a need at all times to make sure that everybody knows that he's important; that they should do what he says and that he deserves his position in things. But he knows that he's now as powerful as Ren, really when it comes to it".
His Geek Out Moment
"There are lots of moments like that because of the scale of things. Because of how much Star Wars means to people. There's just something that's a position of privilege, so loads of moments like that. So the days when you don't know somebody's gonna be in, and you're kinda talking to Rian about something and then Mark Hamill just walks up in his Luke Skywalker gear, you're like what the f-! Those things are kind of amazing. Those where you pinch yourself".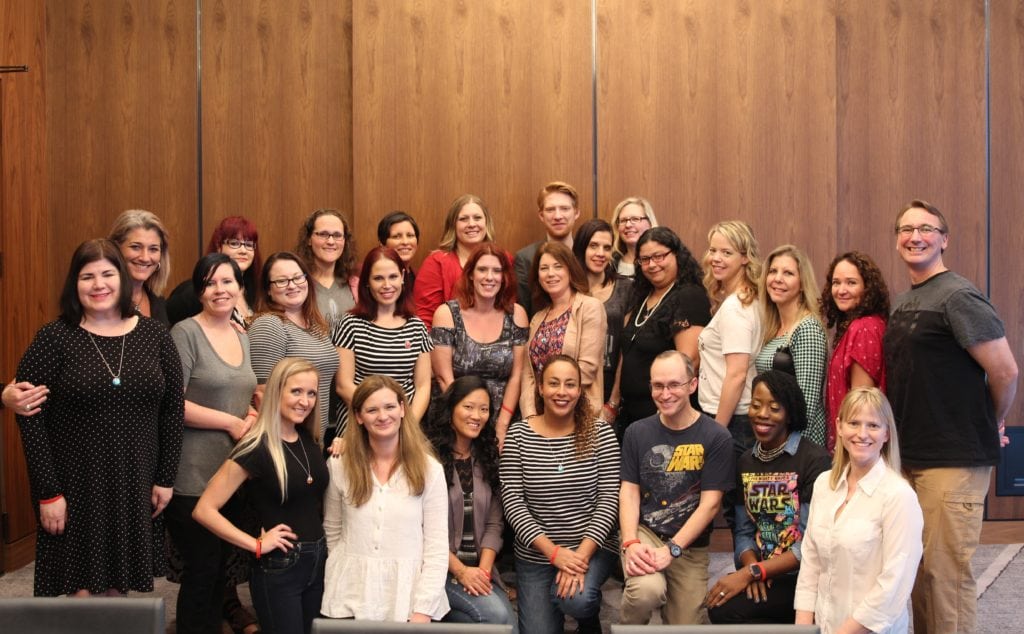 Next, up for Domhnall Gleeson, he will be in a movie in Sundance called A Futile Stupid Gesture, which is about the setting up of National Lampoon, which is a very different film to Star Wars. He's also staring in Peter Rabbit, playing Mr. McGregor, playing the enemy again.
I for one can't wait to see what General Hux brings to the big screen this time around in Star Wars: The Last Jedi! Who knows? Maybe he will finally stand up to Kylo Ren. Although, that would be a very bad idea!
Star Wars: The Last Jedi in theaters this Friday, December 15th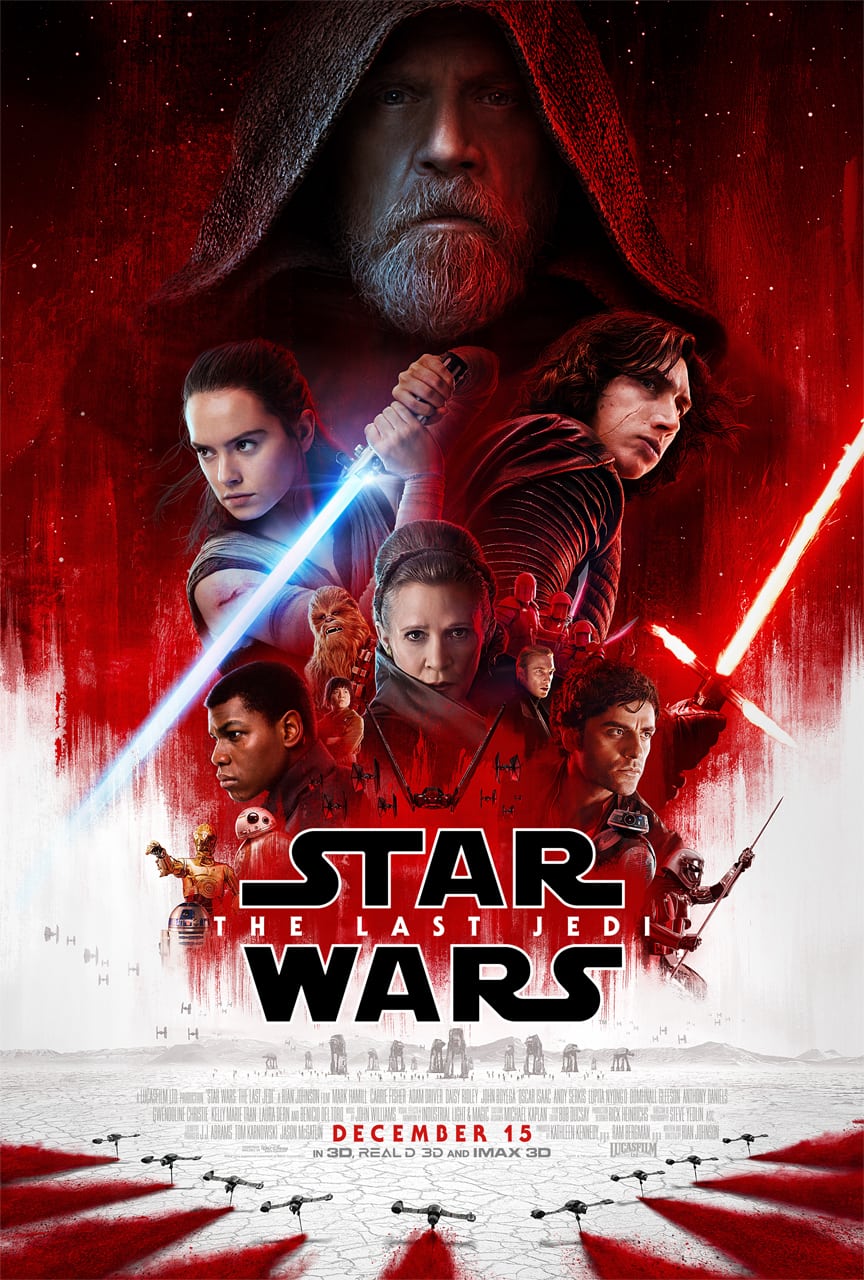 You Are Also Going To Love:
If you enjoyed this interview with General Hux, Domhnall Gleeson, then you will also love the following Star Wars interviews and articles I have put together for you:
Do you have your tickets for this Friday?

SaveSave
SaveSave
SaveSave
SaveSave
SaveSave