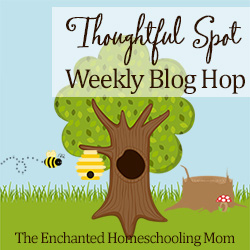 Hope everyone had a wonderful week!  We had a great week learning about rhyming words, beginning sounds, patterning, and arctic animals 🙂  I guess we were so busy that it finally caught up with us this weekend.  The girls began getting a bad cough and fevers, so we stayed in and played lots of dress up games.
A Thoughtful Spot is a place for you to share your amazing family friendly posts, arts & crafts, educational ideas, recipes, and anything fun you can think of!  This Blog Hop is inspired by the one and only Winnie the Pooh character in the classic A.A. Milne children storybooks.  Brought to you each week by Enchanted Homeschooling Mom, Something 2 Offer, Ironic Adventures, Me and Marie Learning, Montessori Nature, and ABC Creative Learning.
We do hope that you will visit our neck of the magical woods every week and take a quick rest by the tree on the tree stump while you read everyone's blog posts that they have so thoughtfully shared with all of us. The posts are presented below in no particular order except that the number one bee always gets here first because it is powered by the most "clicks."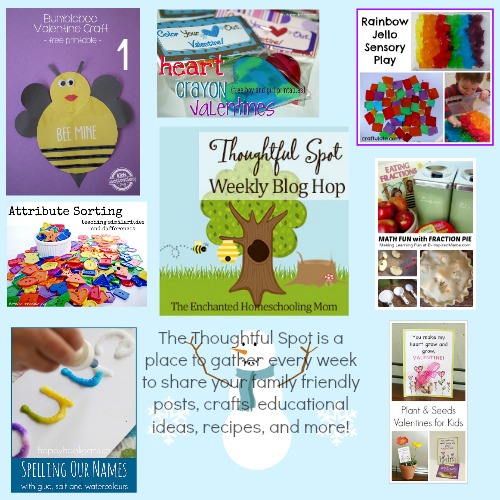 Here are some of my favorites from last weeks link up!  Make sure to stop by and check them out 🙂

by:  kids activities Blog

Plant and Seeds Homemade Valentines for Kids with Free Printable
by: Buggy & Buddy

Valentine Crafts: Free Printable for Heart Crayon Valentines
by: Crystal & Co.

Rainbow Jello Sensory Play
by: Craftulate

Make Math Fun (and YUMMY!) with PIE!
by:  Be Inspired MAMA

Attribute Sorting: Teaching Similarities and Differences
by: Stay at Home Educator

Salt, Glue and Watercolour Art – name recognition activity
by: happy hooligans
To thank you for stopping by the Thoughtful Spot Blog Hop this month as a token of our appreciation we would like to offer everyone the opportunity to win a $20.00 gift card from Amazon that will be delivered via email. This would be a wonderful way to expand your eBook collection for your Kindle, find that book that you have been waiting for, or simply look for new books to expand you literary horizons.
The winner will be randomly picked by Rafflecopter and will be notified by Enchanted Homeschooling Mom via email and posted here. This giveaway is open to all people ages 18 and over and with a valid email address to send to the prize to. This giveaway is in no way associated with Facebook, Twitter, Pinterest or any other entity unless otherwise specified.
By entering this giveaway you are also acknowledging that you have read and agree to all of my disclosures.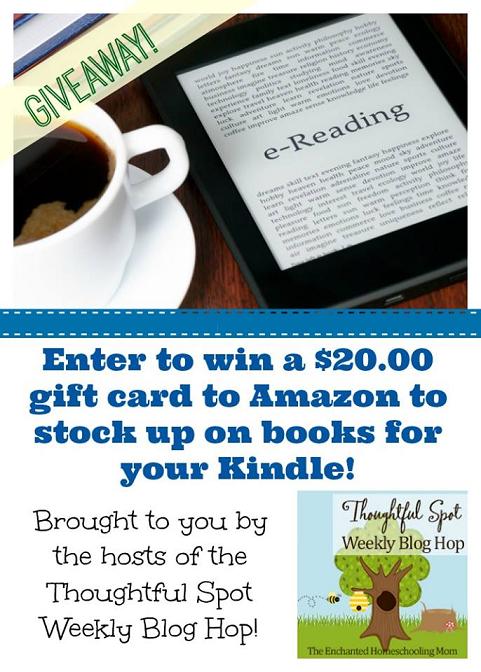 a Rafflecopter giveaway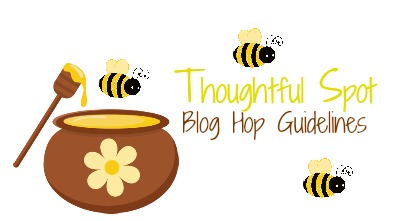 Welcome to the weekly Thoughtful Spot blog hop! Please make sure to link directly to your post (not your main blog page) so we can all find the thoughtful post you want to share. Each week I will select someone's blog link up that my readers "clicked" with the most and share some of my favorite posts that were linked up both in this blog hop! Please be thoughtful and if you link up visit at least 2 other bloggers who have linked up this week. Thank you!
Please make sure to display the Thoughtful Spot Weekly Blog Hop button on your blog post, sidebar or tabs. Were you featured on my Thoughtful Spot Weekly Blog Hop? Congratulations! Grab a featured button to proudly display on your blog or website.
A thoughtful spot to gather every week to share your family friendly posts, crafts, educational ideas, recipes, and more! Inspired by the philosophy of the Winnie the Pooh character in the classic A.A. Milne storybooks for children.Here is our Pinterest Board so that we can help spread the word on the blog's that have had featured posts on my Thoughtful Spot Weekly Blog Hop. Make sure to stop by and check it out HERE. Please link up your "thoughtful spot" blog posts below:
*By linking up to the Thoughtful Spot Weekly Blog Hop, you are granting Enchanted Homeschooling Mom permission to use and/or re-post photographs from your blog or website post that you linked up to this blog hop for purpose of use for this blog hop.
Clip art used in this blog hop by:
http://www.etsy.com/au/shop/blackleafdesign
http://www.etsy.com/au/shop/pixelpaperprints
 Thank you for stopping by, linking up, and for visiting these amazing blogs!  See you next week!