I've been wanting to do more sensory play activities with my youngest daughter during my homeschooling lessons with oldest. I created this fun Easter Sensory Play activity bin for kids that is perfect for toddlers and preschoolers.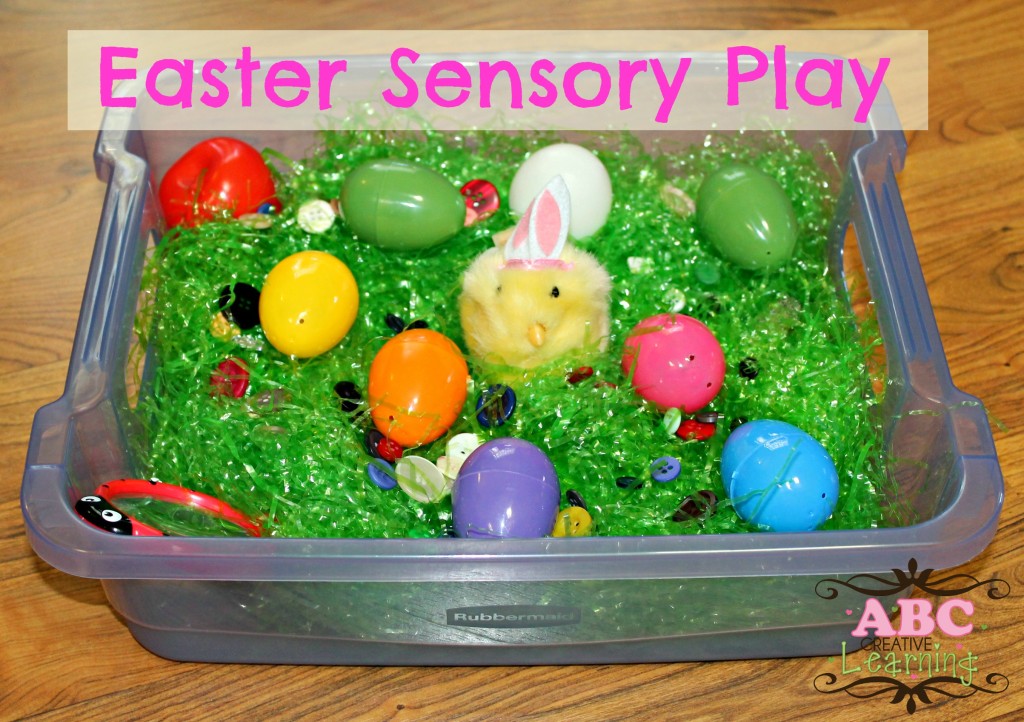 Easter Sensory Play Activity Bin For Kids
I had purchased a few items for the girls Easter baskets this year, so in about 5 minutes I created an awesome Easter Sensory Bin! My youngest played with it for about an hour while I got work done with my oldest daughter! I can't believe I haven't been creating tons of these for her and for every season! I just saw how much she enjoyed it and it made me so happy.
Materials Needed
2 Packs of Easter grass
Plastic Easter eggs
Chirping chick (this was too cute!)
Colorful buttons
Plastic veggies
Magnifying glass
Plastic bin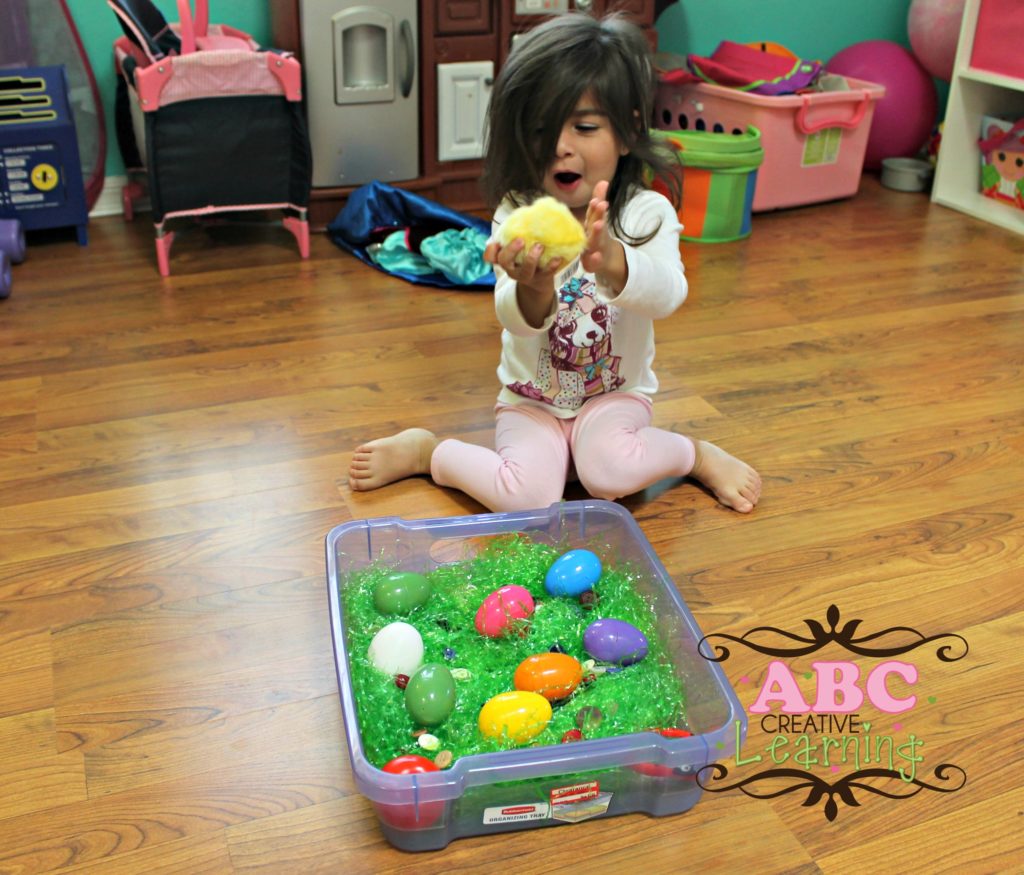 As you can see she was super excited to get into her new Easter Sensory Play Bin, but not as excited when she heard that the little chick actually chirped in her hands! Her face was priceless and I'm so happy I caught it on camera! These are the moments that I will always treasure and why I homeschool my children! I really do not want to miss one second with them, even if they are driving me up the walls two seconds later.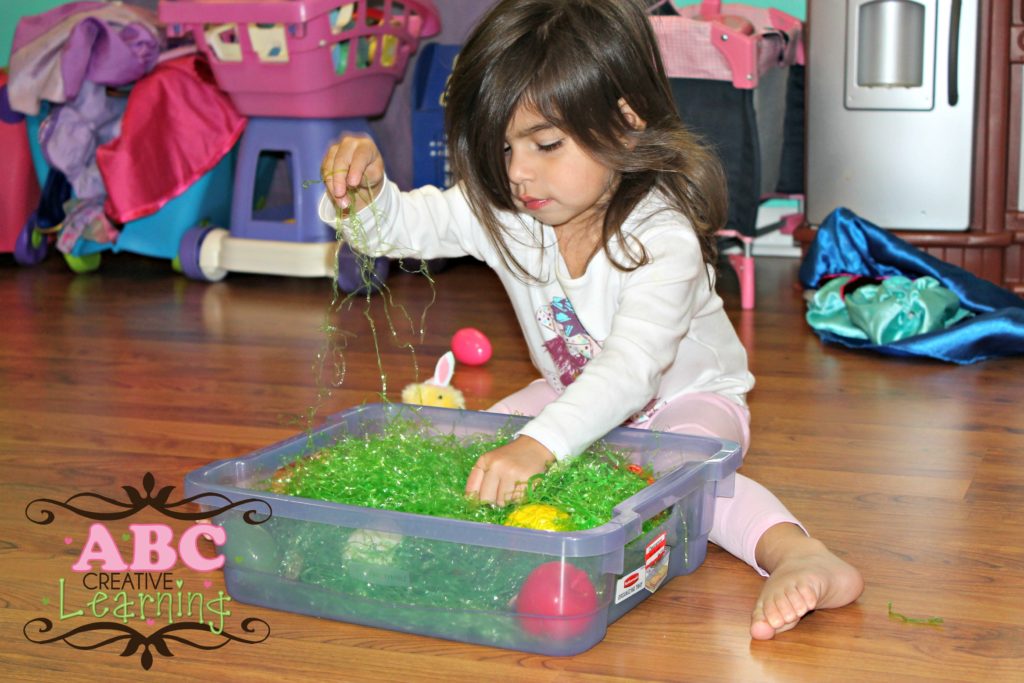 At first she wasn't too sure about the contents in her bin. If you follow along with all of our gooey science activities, she is the least likely to get dirty! But when she realized that it was just fake grass, she was all into it, pulling it in every direction.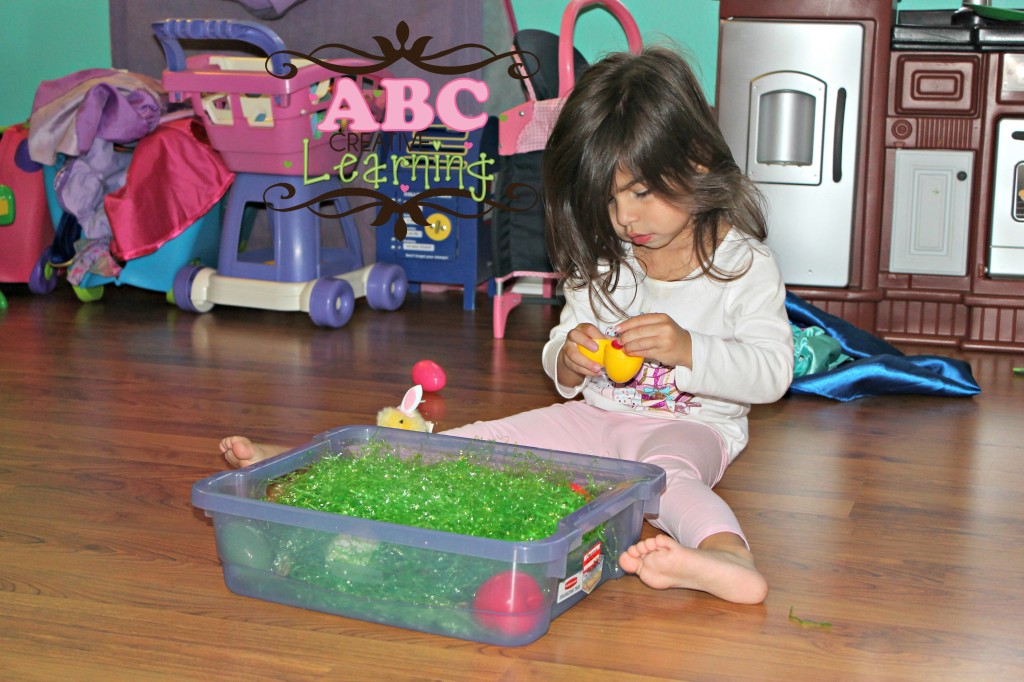 At one point I look over at her and I notice that she is counting buttons as she puts them inside the eggs. Then she was using them as musical shakers. I didn't even think of that!
She also used a magnifying glass to look at the grass and all the other items up close! A great way for her to explore some of the texture and color she was playing with.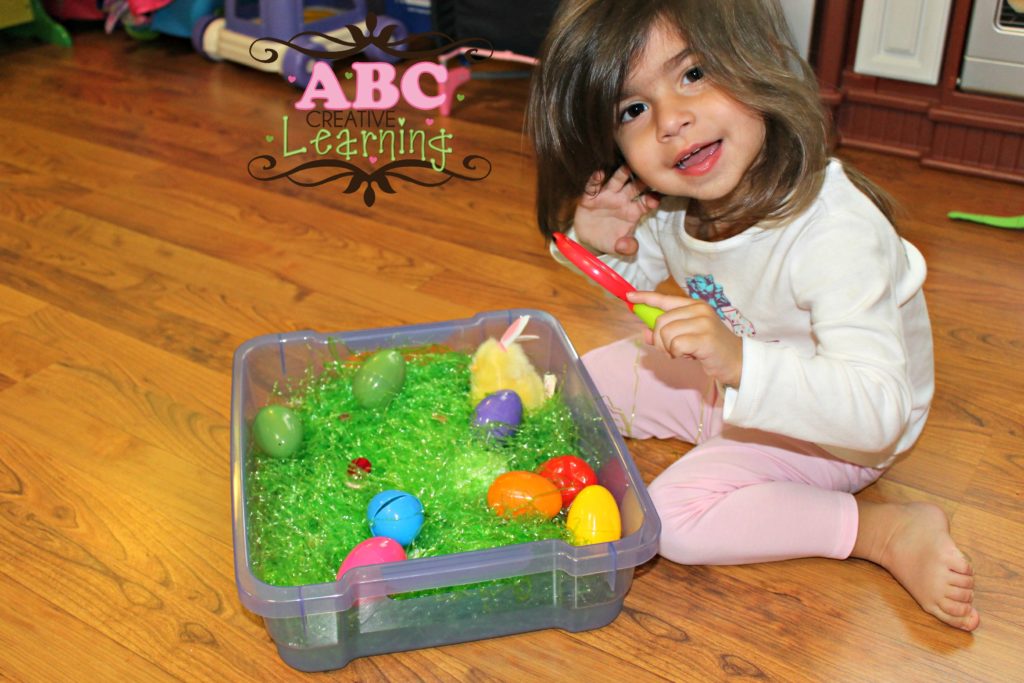 Overall, I think that she really enjoyed my 5 minutes Easter Sensory Play Bin! We are definitely going to be making more of these all year long. We might have to create one for each season of the year!

You Are Also Going To Love:
If you loved this Easter Sensory Play Bin, then you will also love the following learning activities I have put together for you:
What are some of your kid's favorite sensory play bins?