We have been wanting to make our own DIY Colored Pasta for sometime now, but just haven't had a chance. The other day my daughter wanted to purchase some dyed craft pasta at a local store, but after looking at the ingredients I decided that it would be best for us to make our own.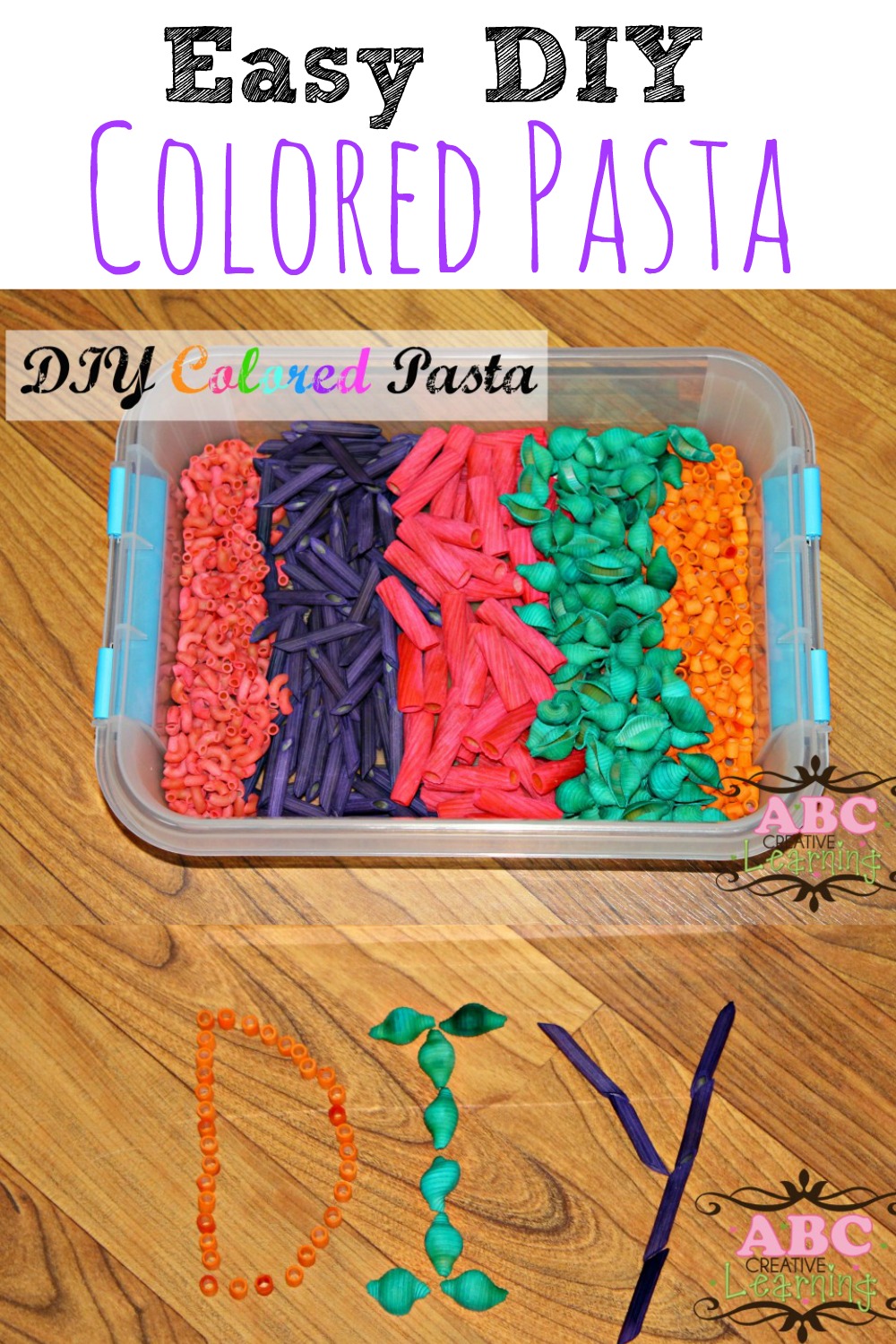 DIY Colored Pasta for Crafts and Sensory Play
I didn't want to take a risk with my daughters food allergies, plus half of the things in it I couldn't even pronounce, so to me that was a big NO WAY! Plus, it's so easy just to make your own!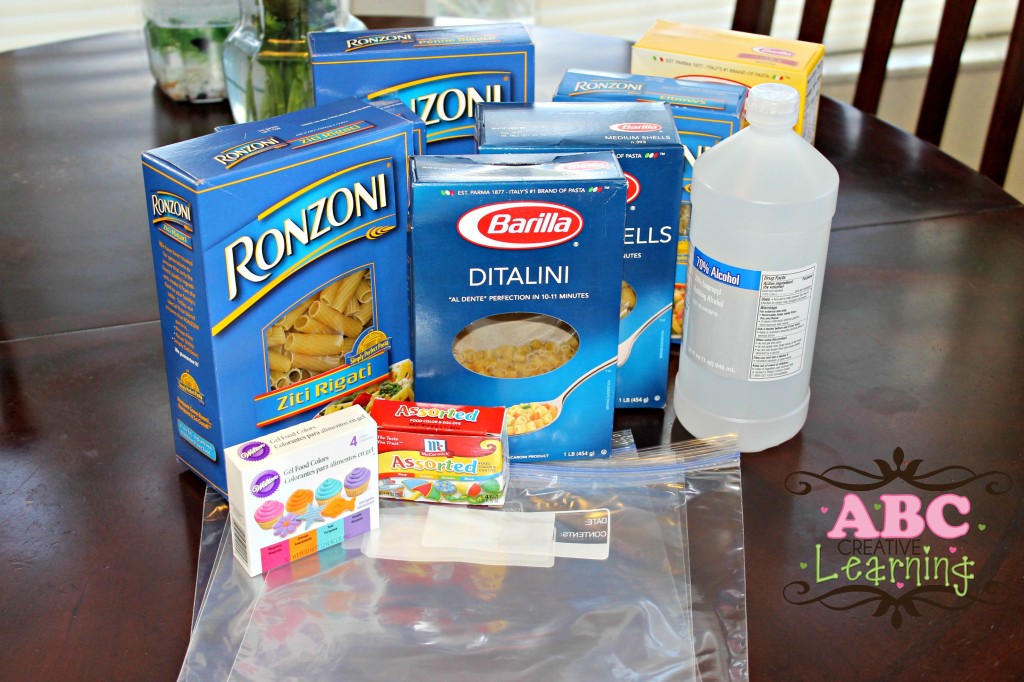 Materials Needed
Uncooked pasta
Food coloring
Rubbing alcohol
Large zipblock bags (1 for each color)
Newspaper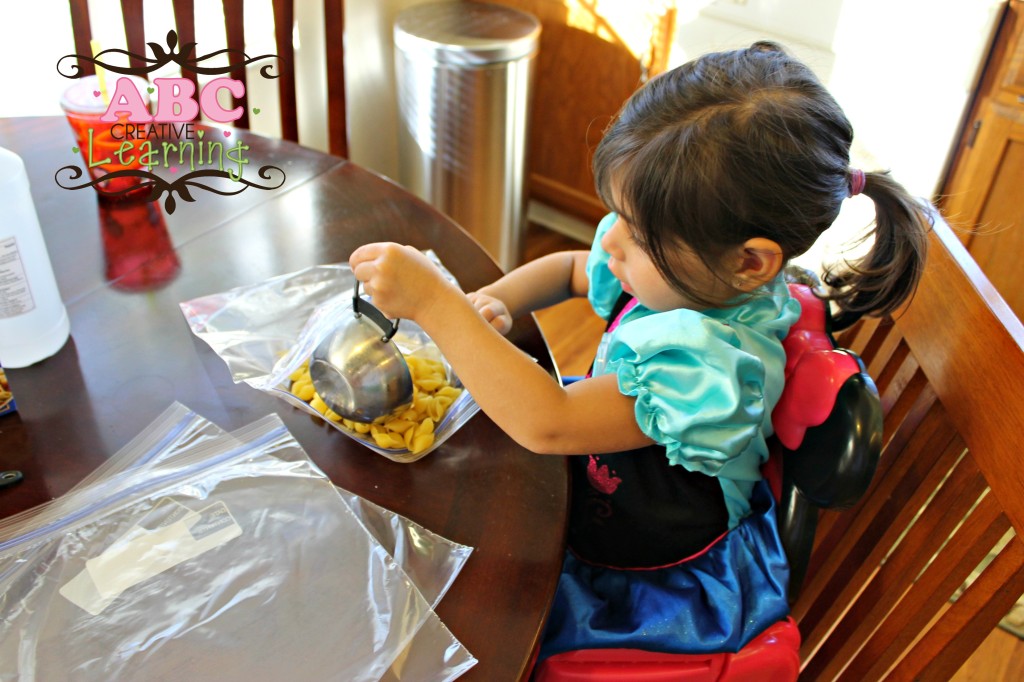 The girls really enjoyed making their own pasta and watching the coloring process. So I really do suggest having your kiddos help out and join in the fun!
First, choose the different types of pasta you want to use. Make sure to think about what kind of crafts you want to use it for so that you can use specific pasta for those activities. I know the girls wanted the pasta to make necklaces, so I made sure to choose pasta that had holes in them so that they could string or lace through.
Using the zip lock bags, pour one type of pasta in each bag.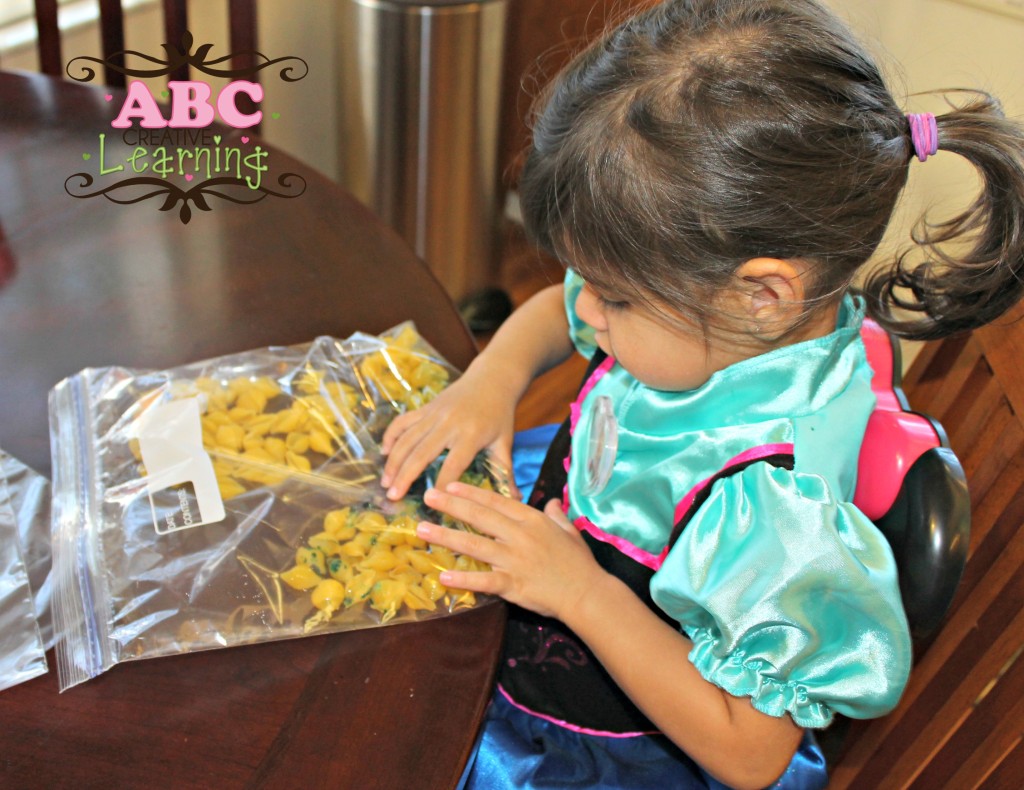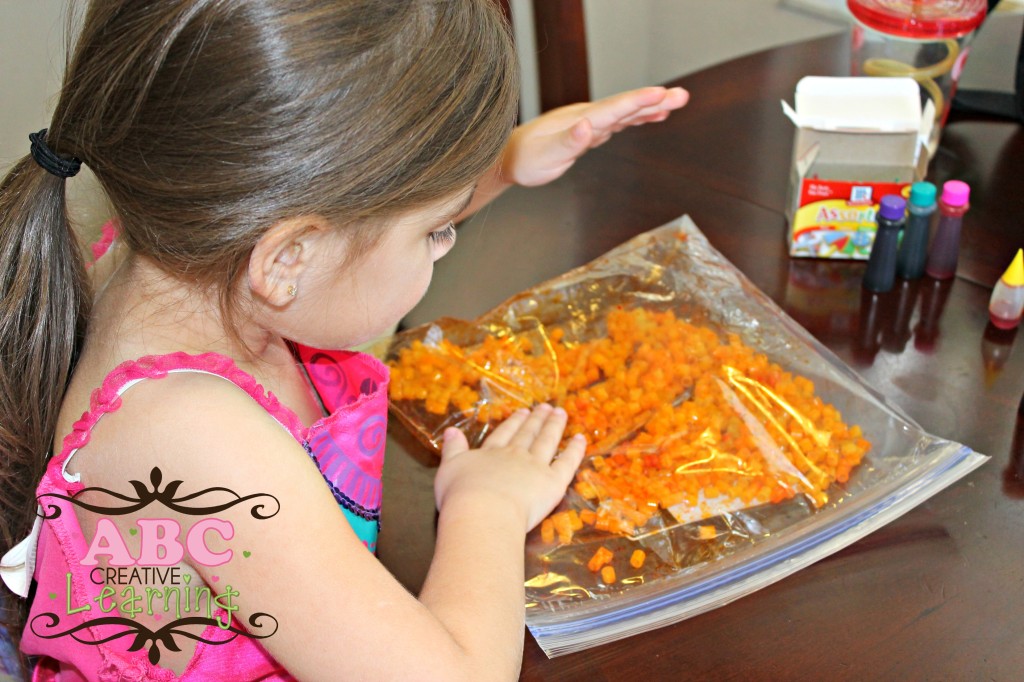 Add 1 teaspoon of rubbing alcohol and about 6-8 drops of food coloring to your pasta. Seal the bag good and let your child start coloring their pasta. When they are finished, make sure that all the pasta has been covered with the food coloring. Let it sit in the bag for 2-3 hours. This will allow the color to stick nicely to the pasta.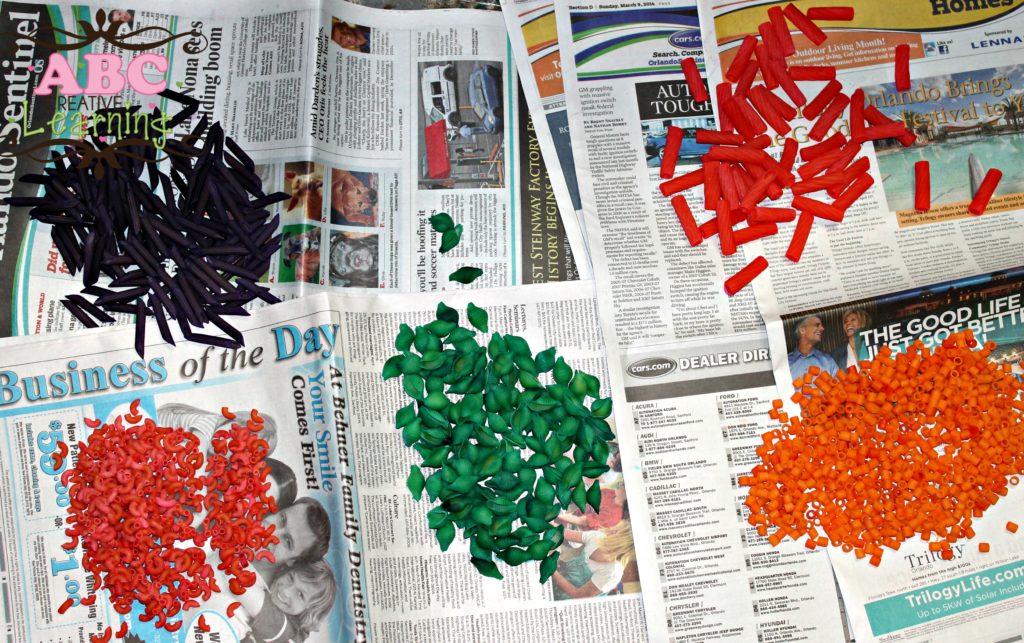 Lay some newspaper on the ground and pour out your pasta in groups. I laid our newspaper in our car garage right before heading to bed and by the time we woke up it was all nice and dry.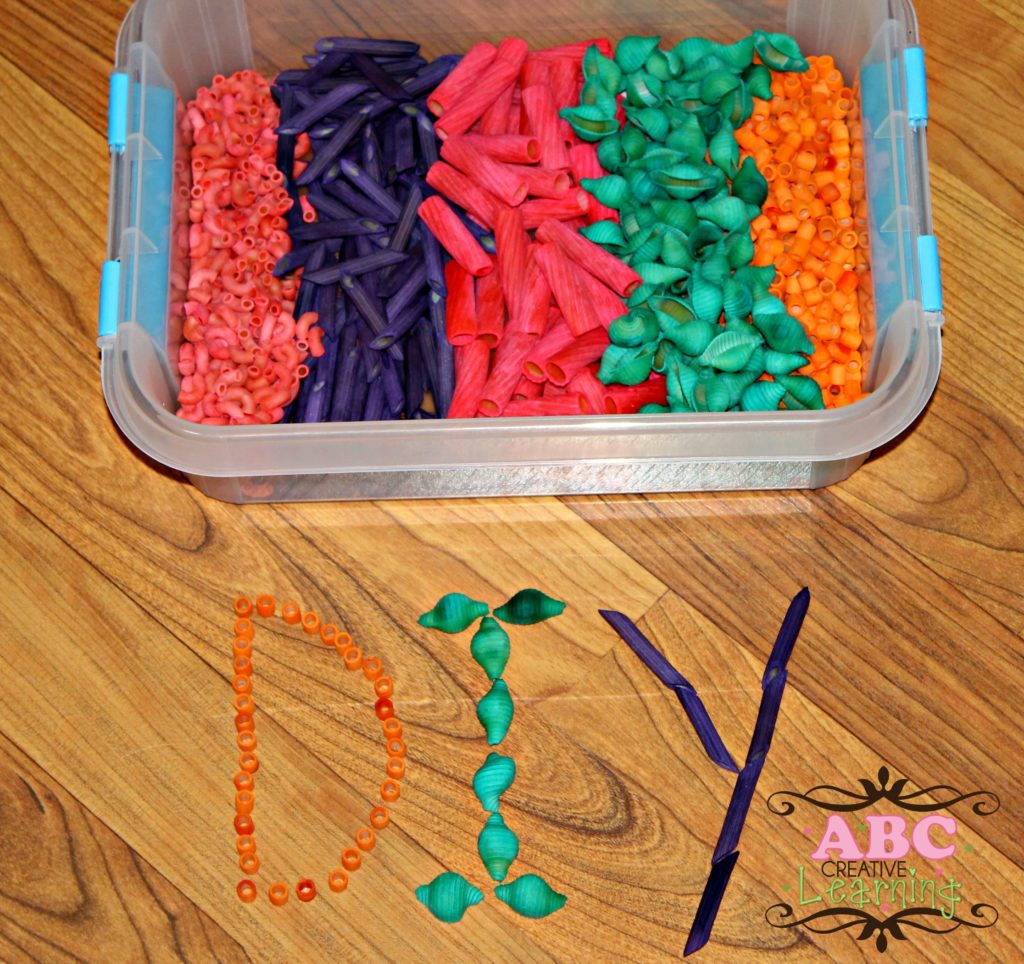 There you go, super easy to make your own Colored Pasta for crafts!

You Are Also Going To Love:
If you loved this DIY Colored Pasta for Crafts and Sensory Play, then you will also love the following sensory play ideas I have put together for you:
Have you made your own colored pasta before?