This has to be one of our favorite activities that lets us be in the kitchen while learning! Not only are my girls a huge fan of a good warm pretzel, but when they get to make them and create different shapes it just makes it that much more fun! These Alphabet and Numbers Pretzel Snack Recipe are the perfect way to add a bit of fun to any lesson!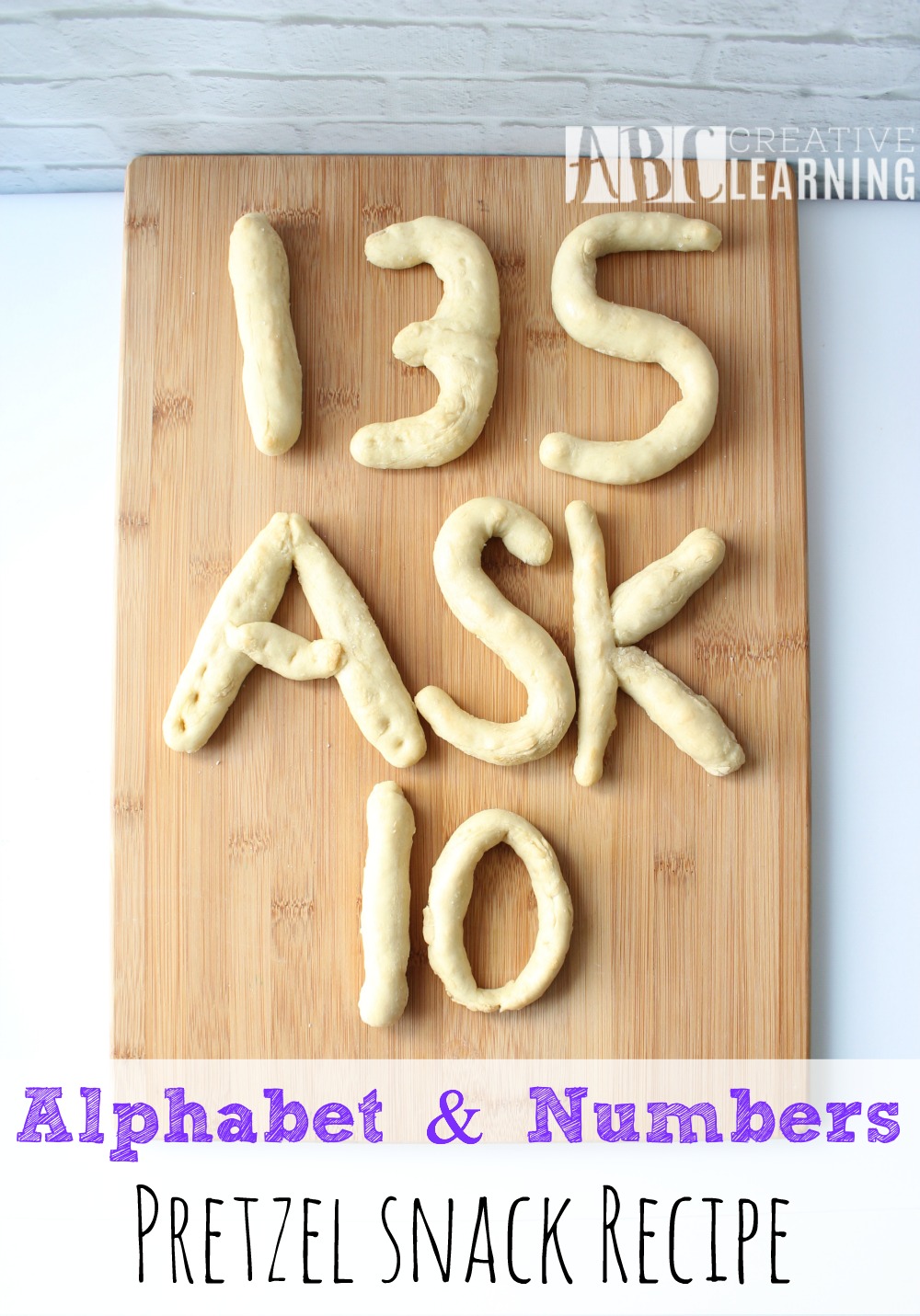 One of the things that my girls love doing is baking or cooking with me in the kitchen. So, I thought it would be fun to make an easy Pretzel Recipe and let them create letters, numbers, and shapes with the dough. This was a great activity to review letters, numbers, and shapes we have learned in the past. It was also a wonderful motor skills activity.
Ingredients Needed:
1 packet of active dry yeast
4 cups of flour (we used gluten free)
1 1/2 cup of warm water
1 teaspoon of salt
melted butter or 1 egg
coarse salt or sugar and cinnamon (optional for sprinkling on top)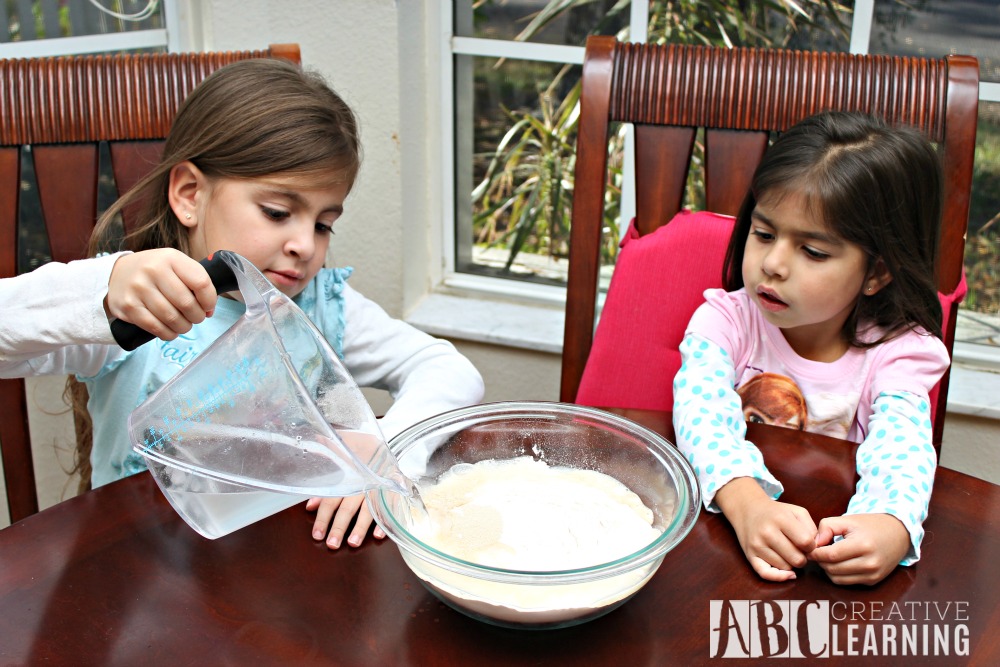 Step One: Mix all the dry ingredients together in a bowl, except the coarse salt, sugar, and cinnamon if using.
Step Two: Add the warm water to the bowl and mix together. I personally found that it was easier to mix with our hands rather than with a spoon.
Step Three: Separate the dough into small balls. Mine made about 11-12 small balls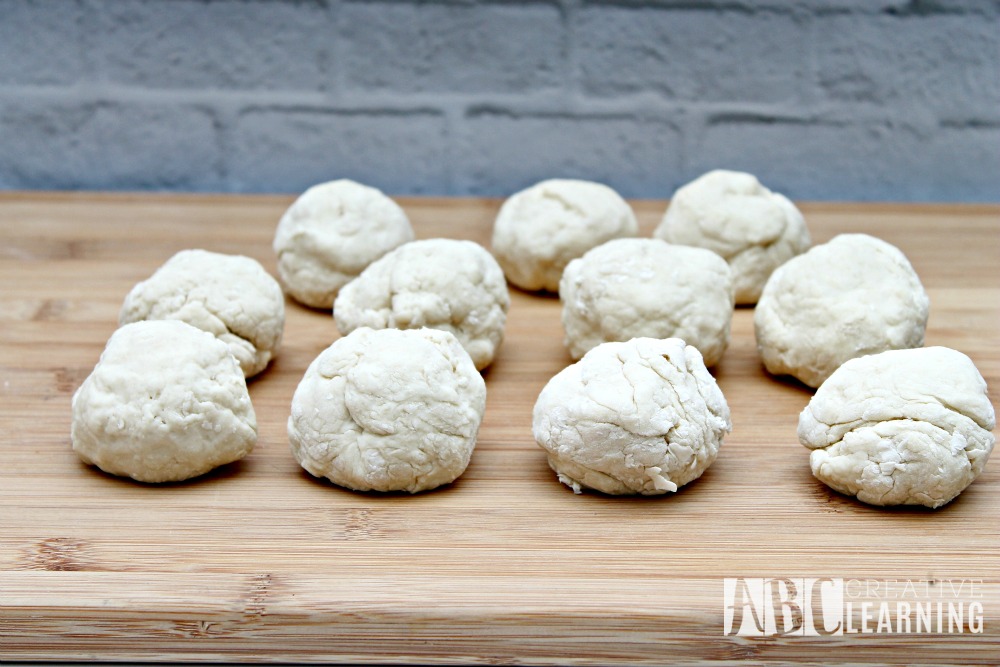 Step Four: Give your child a small ball of dough and ask them to make a number, letter, or shape. I gave the girls free range of what they wanted to do, but it had to be one of those three things. You could also place alphabet, number, or shape cards in front of your child so that they can visualize what they are making.
Step Five: Help your child roll out their dough into long ropes so that they can create their pretzels.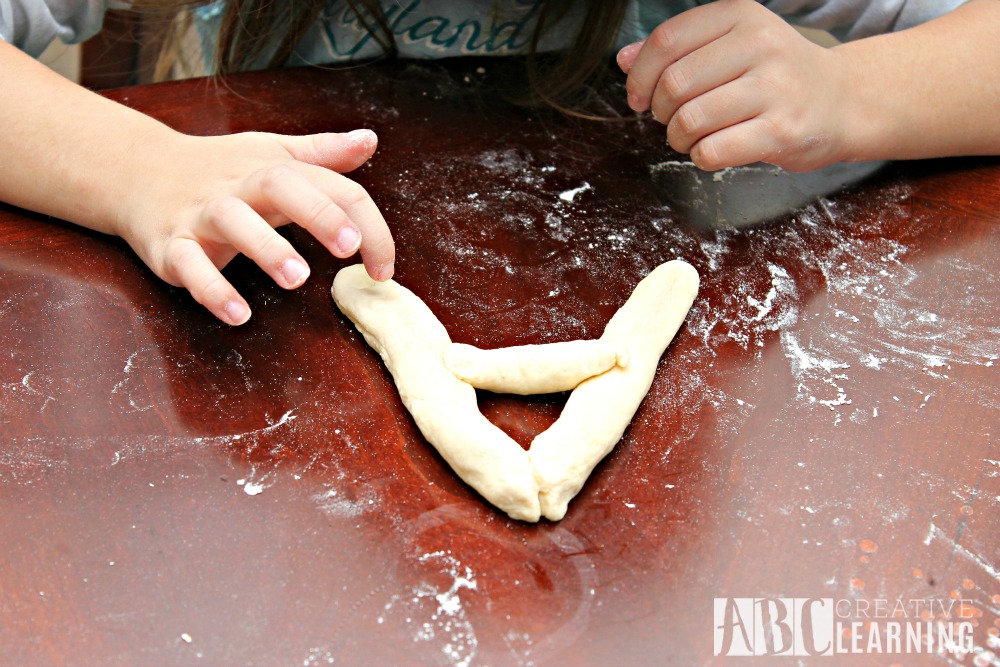 Step Six: Once finished you can spread some beaten egg or melted butter over the pretzels and either sprinkle with a bit of sugar or coarse salt.
Step Seven: Bake on 350 degrees for about 12-15 minutes or until pretzels are golden brown.
Step Eight: If you decide to do a cinnamon and sugar pretzel add more butter on top and sprinkle with a bit of sugar and cinnamon.
Step Nine: Enjoy your delicious creations.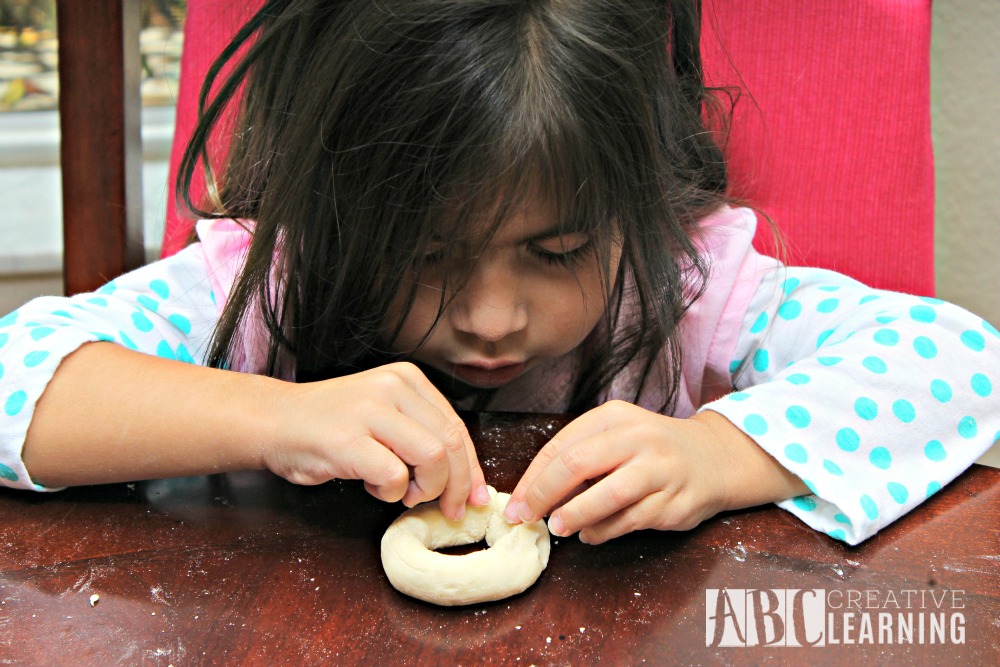 This was definitely a fun and yummy activity that the entire family got to enjoy. We will be doing this again soon and maybe adding some color to them.
** Post update! Because we had so much fun with this post I went ahead and redid the pictures to match our co-authored book! To purchase a copy of our book just click on the link below! There are over 150+ Amazing Kid Activities from about 100 different creative bloggers!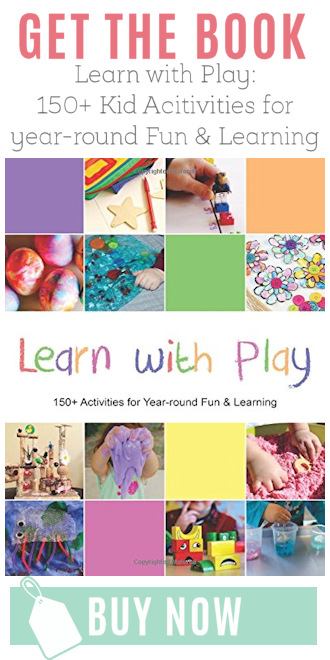 You Are Also Going To Love:
If you loved these Alphabet & Numbers Pretzel Snack Recipe, then you will also love the following fine motor skills activity I have put together for you:
What's your favorite kids in the kitchen activity?

SaveSave
SaveSave