March is one of my favorite months, not only do I celebrate my birthday, but we also celebrate Dr. Seuss' birthday. Here is a List of Our 30 Favorite Dr. Seuss Books that kids will love.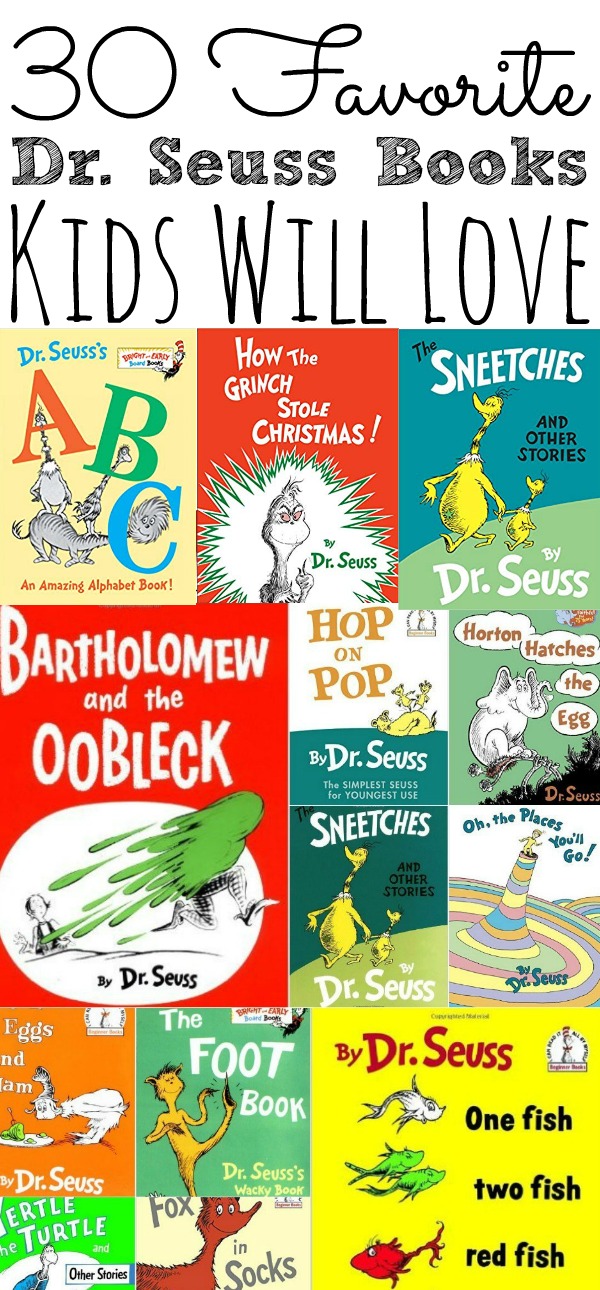 30 Favorite Dr. Seuss Books Kids Will Love
As many of you know Dr. Seuss wrote so many amazing books that are still loved by children and adults today! Here are some of our favorite books that were written by Dr. Seuss himself. There are tons more books written by other authors that follow his wonderful humor and fun rhymes!
This post contains affiliate links.


You Are Also Going To Love:
If you love this list of Dr. Seuss books, then you will also love the following March and Dr. Seuss inspired posts I have put together for you:
Which is your child's favorite Dr. Seuss book?