I've been patiently waiting for the Crawley's continuation and what was to come for the family and their staff. Today I have my Downton Abbey Movie Review along with all the details if it's appropriate for kids.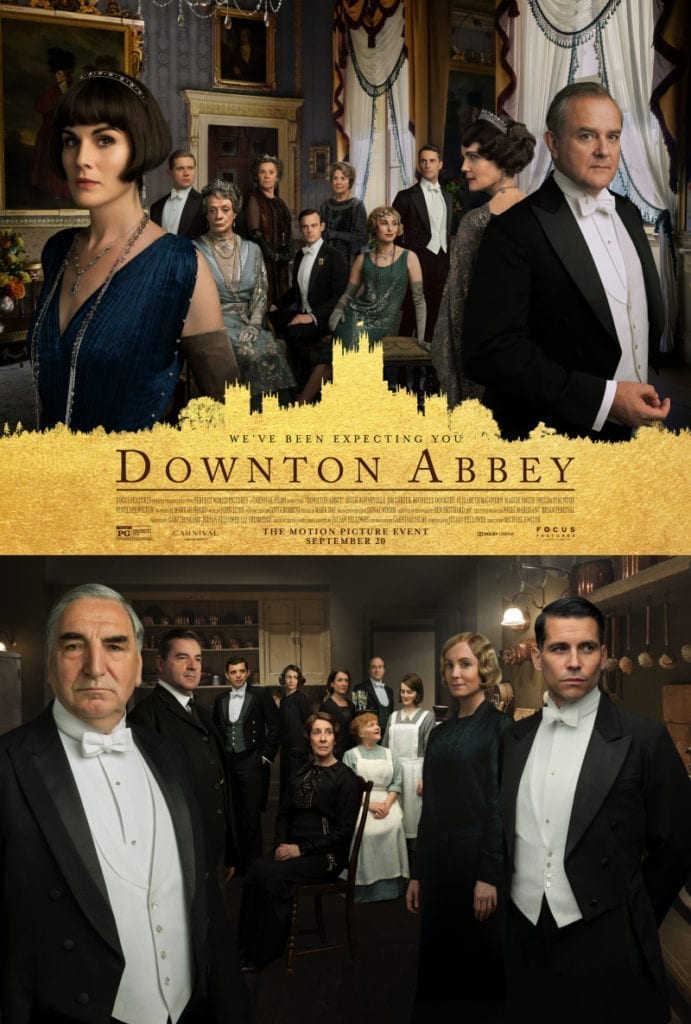 Downton Abbey Movie Review | Is It Appropriate For Kids?
Back in 2010 when the first episode of Downton Abbey aired I never would have thought that a family like the Crawley's would become such a hit! I mean, come on! The drama is never ending and how many times have you had to reach for the tissue?
The Crawley's and the entire staff at Downton Abbey really become apart of your home. Especially when you have followed their story for almost a decade.
Thank you to Focus Features Films for allowing me to attend an early screening of Downton Abbey. All opinions are my own.
When it comes to history, drama, and comedy in films I'm all in. For me Downton Abbey fulfills all of these elements for me when it comes to entertainment. I hope my review helps you determine if it's worth going to the movies theater to watch Downton Abbey. Spoiler Alert: IT IS!
Why Fans Will Love Downton Abbey
One of the things that I loved about the Downton Abbey film was the fact that it starts where the last episode ended. So, if you're looking for some answers or a conclusion to the Crawley's future then you won't be disappointed.
As a fan my second favorite attribute was that I got to watch it on the big screen. There is just something magical when the music begins and Downton Abbey appears in the background into that amazing closeup. Plus, the drama, won't disappoint!
Is the Downton Abbey Film Only For Fans
One of the questions I've gotten since posting that I watched an early screening of Downton Abbey is if it's only for fans? Here's the thing, it's absolutely not only for fans, but if you don't mind not knowing the characters they go right ahead.
Now, I have friends who are binge-watching the show as I'm writing this movie review and I told them not to see it until they were done watching the series. It will most definitely spoil it for you.
If you're a fan and are caught up on all the episodes. Go watch it!
Is It Safe For Kids To Watch?
If you have watched all 52 episodes, then you know that when it comes to adult scenarios, they are few and far between. For me, I didn't find anything that wouldn't make it safe for young ears or eyes. That doesn't mean that it's something my girls would even enjoy it. At least not for now.
Drinking and smoking
Occasional romantic kiss
A moment where a character is given sleeping medicine in their drink
The phrases "dirty perverts" and "queers" was thrown out in a scene by a police officer about a gay man
Underground gay bar with same-sex affection
Political conversations
At one point a gun is brought out for an attempted murder
Edith undresses in her undergarments (remember this is in the 20's so it basically looks like a romper)
Although the sex and violence was kept to a minimum, I would leave Downton Abbey for the adults to enjoy, to read in between the lines, and laugh at the fantastic banter between Violet and Isobel Crawley.
No-Spoiler Downton Abbey Movie Review Final Thoughts
I am a fan of the Downton Abbey film and finally had some closure when it comes to the family and the staff's stories, failures, hurts, and successes. It was nice to see the Downton Abbey staff come together, even when they all have had their differences.
It's a wonderful story told in a magical location and setting.
Downton Abbey In Theaters September 20th
You Are Also Going To Love:
Will you be going to watch Downton Abbey in theaters?