My girls and I have been snuggling on the couch enjoying some feel-good movies. Including the newest movie to hit on DVD and Blu-Ray, Smallfoot. We weren't able to attend the screening of the film so I wanted to share with you a quick Smallfoot Movie Review and Is It Appropriate For Kids? Thank you, Warner Bros. Home Entertainment, for sending a copy of the movie. All opinions are our own.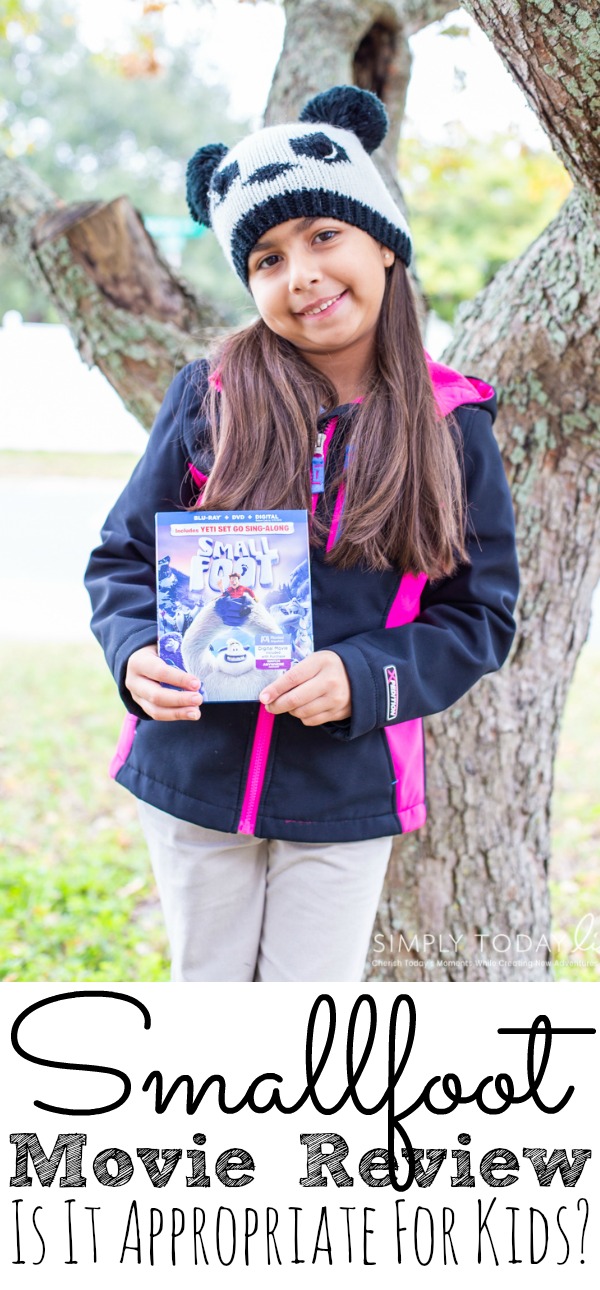 Smallfoot Movie Review | Is It Appropriate For Kids?
Smallfoot animated movie is finally available starting today in stores to be picked up on Blu-Ray and DVD! If your kids love fun, upbeat, and singing along with movies. Then you need to pick up a copy for stocking stuffers this holiday season. Or make sure to enter the awesome giveaway below for a chance to win a copy of your own!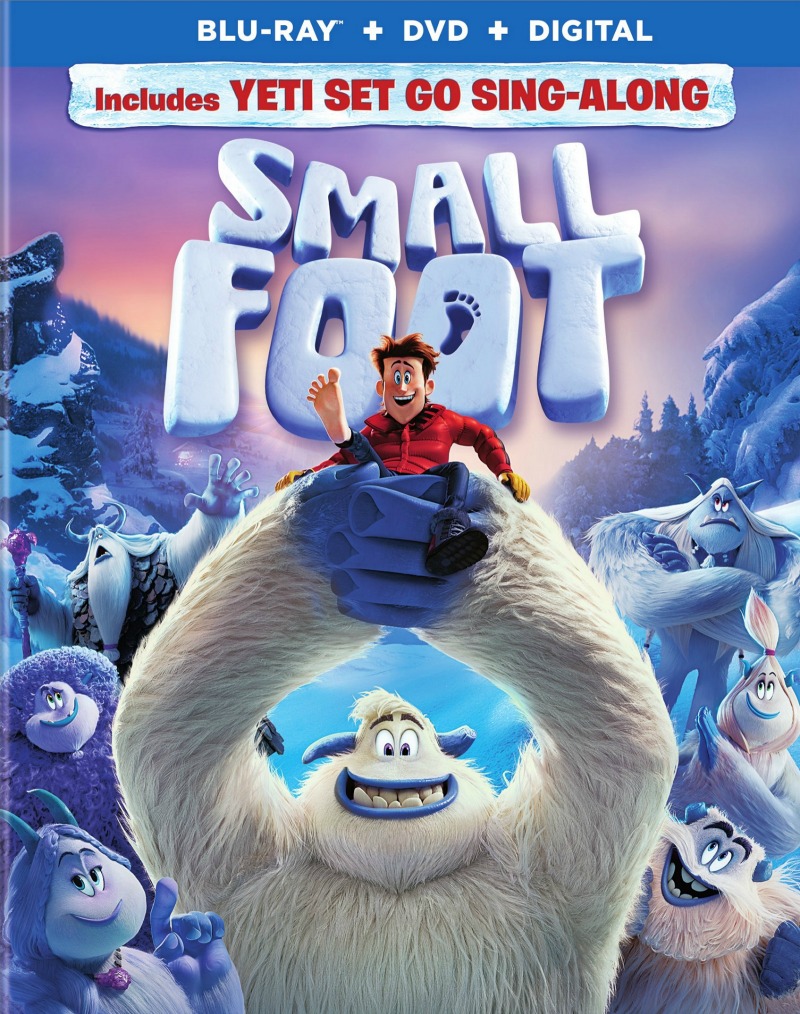 About Smallfoot
An animated adventure for all ages, with fun new music by Zendaya & Common and featuring an all-star cast, "Smallfoot" turns the Bigfoot legend upside down when a bright young Yeti (Channing Tatum) finds something he thought didn't exist—a human! News of the "smallfoot," Percy (James Corden), throws the simple Yeti community into an uproar over what else might be out there in the big world beyond their snowy village. This is an epic story about friendship and courage!
Smallfoot Blu-Ray Details
"Smallfoot" Blu-ray Combo Pack contains the following special features:
Yeti Set Go Sing-Along – Sing-Along, fun facts and much more!
"Super Soozie" Mini Movie – Custom animation featuring the yeti toddler, Soozie.
Migo in The Secret of the Yeti Stones – Featurette featuring Channing Tatum
Yeti or Not, Here They Come! Imagining Smallfoot – The making of Smallfoot
Nial Horran "Finally Free" Music Video
Cyn "Moment of Truth" Music Video
"Wonderful Life: In 28 Languages, Sung Around the World" Music Video
Theatrical promos
"Smallfoot" Standard Definition DVD contains the following special features:
Yeti or Not, Here They Come! Imagining Smallfoot
Fun Catchy Songs
I would have to say that Smallfoot is kinda like an animated mini-musical. My girls and I are all about anything that has songs that we can sing along with. I'm looking at you Greatest Showman, we know every single word. So, anything that has a good feel musical number in it wins my girls over no matter what!
Lovable Characters
Usually when we watch movies, especially movies for younger audiences we see a divide between good and bad. Smallfoot doesn't have an evil villain, instead, it's about finding the truth of something that has been told to you. The characters are all funny and a bit melodramatic, which kids love! I mean come on, they are too, so they can relate.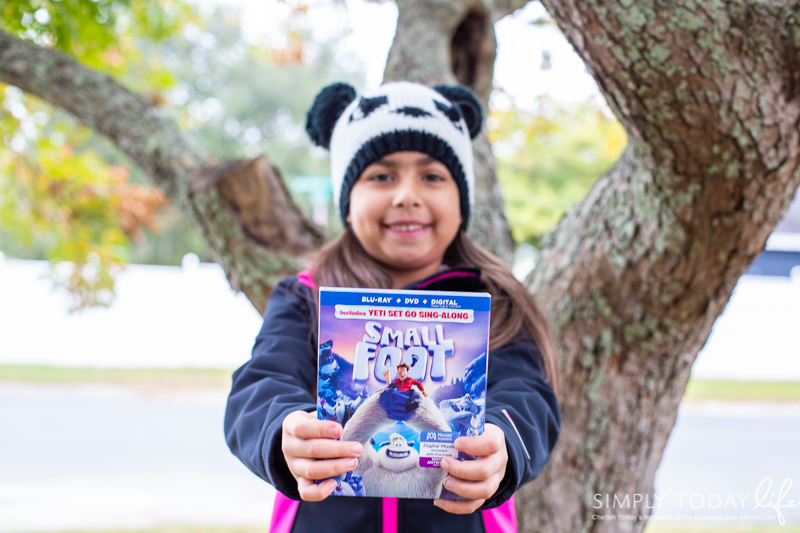 Is It Appropriate For Kids?
One of the things that I loved about the film is that it's appropriate for all ages. My now seven-year-old who is usually easily afraid sat thru the entire movie without any problems. In fact, when she found out that the Blu-Ray/DVD we had included a sing-along with it, well, you can imagine what happened next.
The movie also has a great positive message about believing in yourself and in what you believe in no matter what others think. This is something that young kids need to learn at a young age and it's great to see it in an animation film that kids love.
Giveaway
We've partnered with Warner Bros. Home Entertainment to bring you this amazing giveaway! Winner will be mailed a copy of Smallfoot Blu-Ray/DVD. Open to the continental US only. Ends 12/27/18 at 11:59 PM EST. Enter using the Giveaway Tools form below. Good Luck!

Has your family seen Littlefoot?