My girls love creating fun crafts for Halloween! Especially if it means getting their hands dirty in the process. This Easy Handprint Sponge Pumpkin Arts & Crafts is perfect for young kids and older kids. It's perfect for creating a pumpkin or Jack-O-Lantern while getting some sensory play in the mix.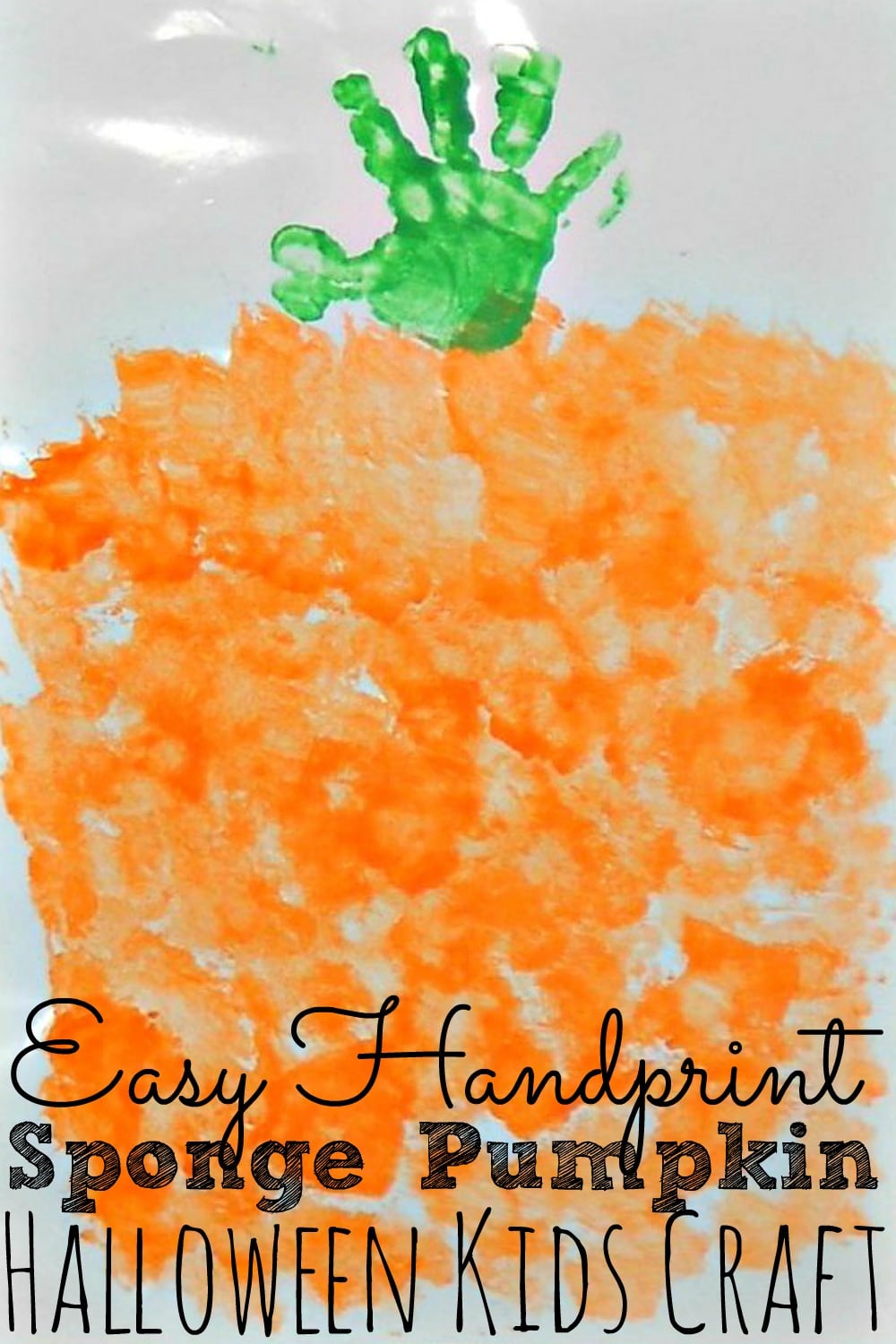 The best part is you only need a few materials that you most likely have at home already.
Materials Needed:
Orange and Green Paint
Construction Paper if you want to make a Jack O Lantern face
Sponge pieces or cotton balls
Large piece of paper (we used finger paint paper)
Paint brush
Glue if making Jack O Lantern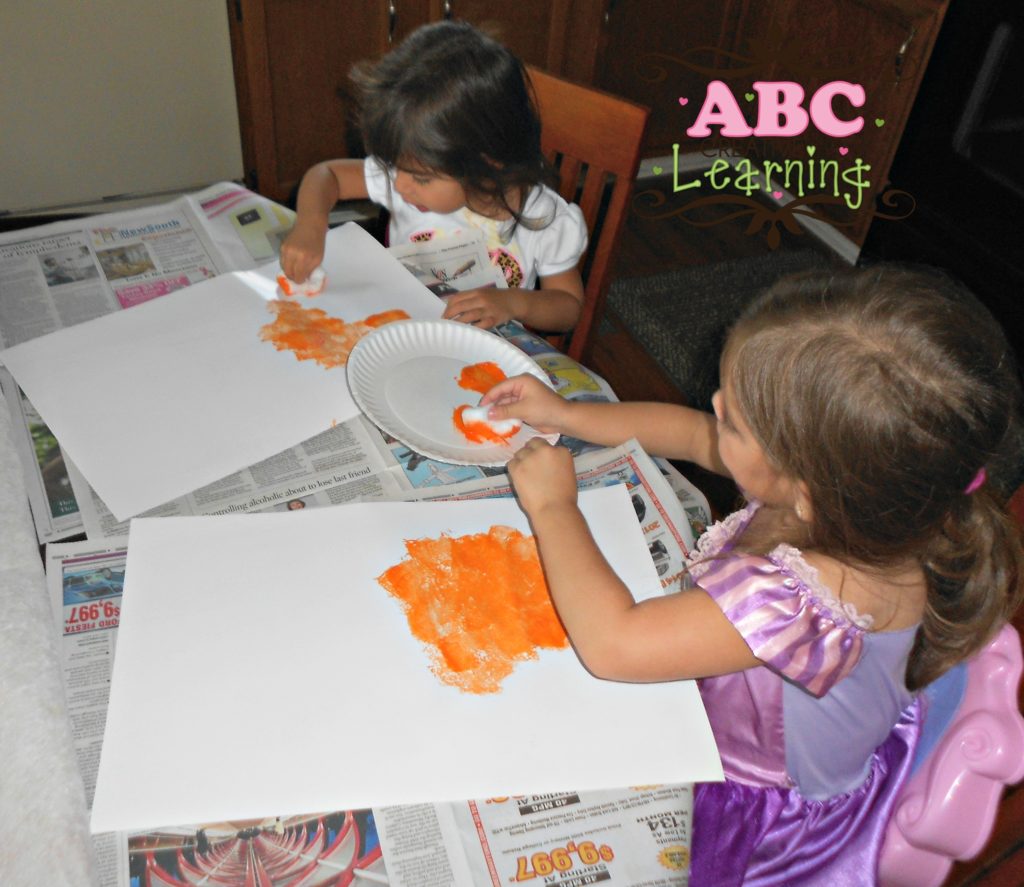 I set out a plate with orange paint and the girls used cotton balls to dab on their paper. I usually would use a square sponge, but we didn't have any so we used the cotton balls instead and it worked out just the same. The girls freely sponged their paper until they thought it looked like a pumpkin.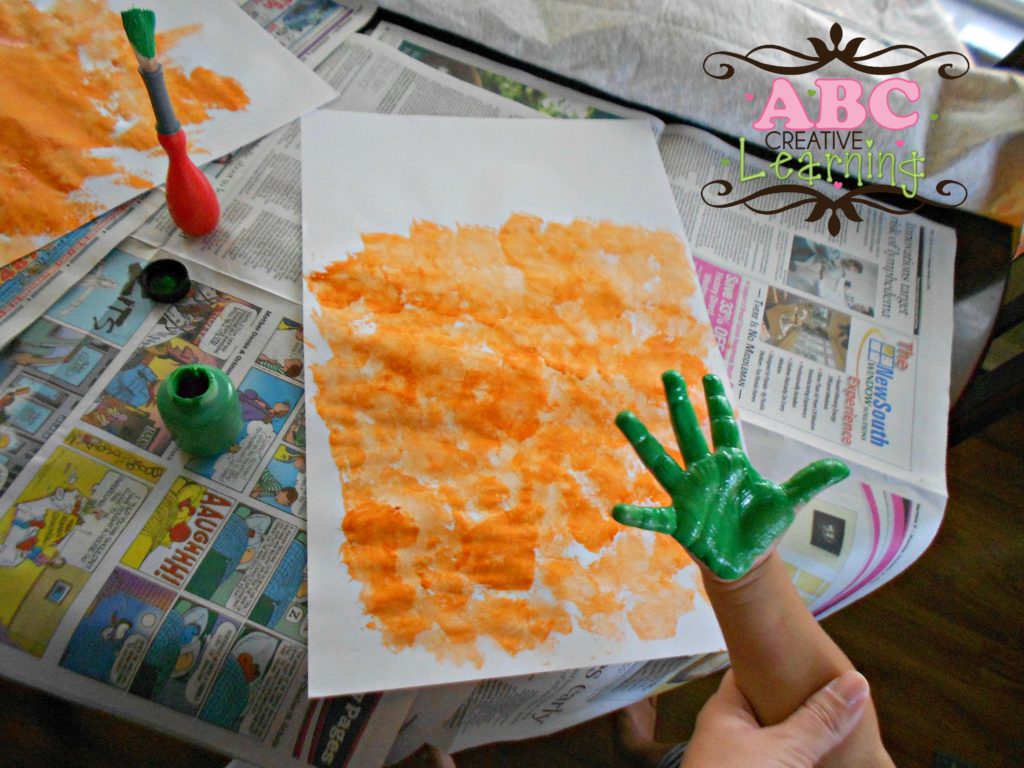 Using a paint brush I painted their hand green and handprinted it on the top of their pumpkins as the stem. I absolutely love using their hands to make art work!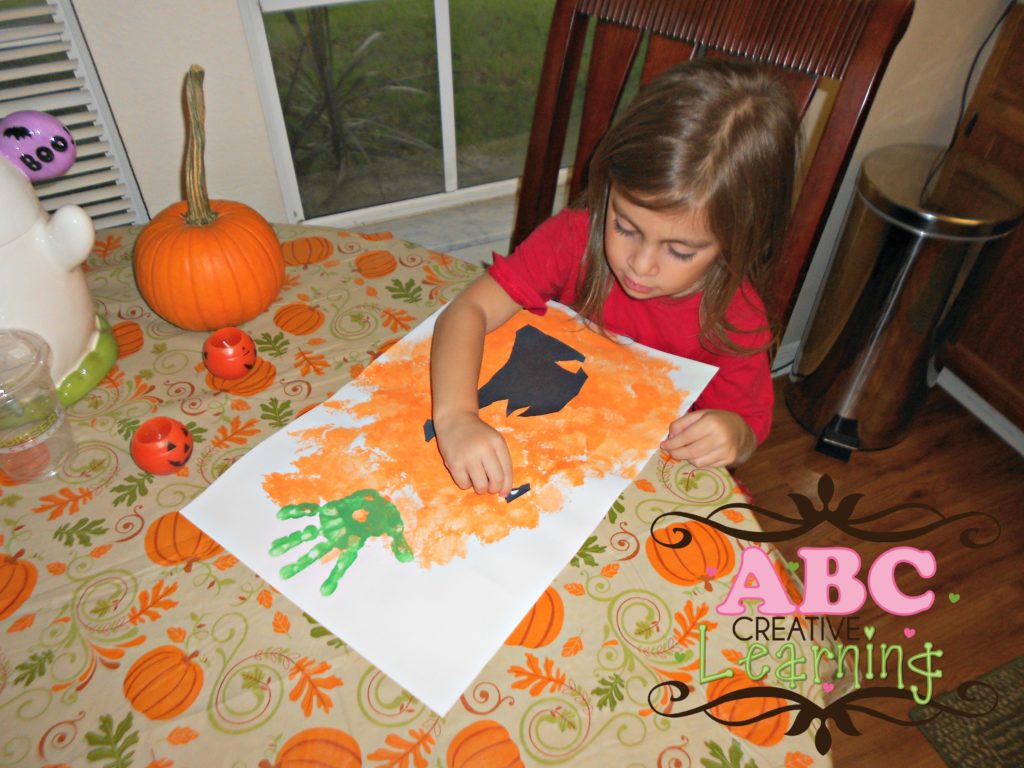 My oldest really wanted to make hers into a Jack-O-Lantern so I gave her some construction paper and a pair of scissors to cut out eyes and a mouth. I was quite impress with her cutting and did a wonderful job gluing down the pieces to make her Jack-O-Lantern.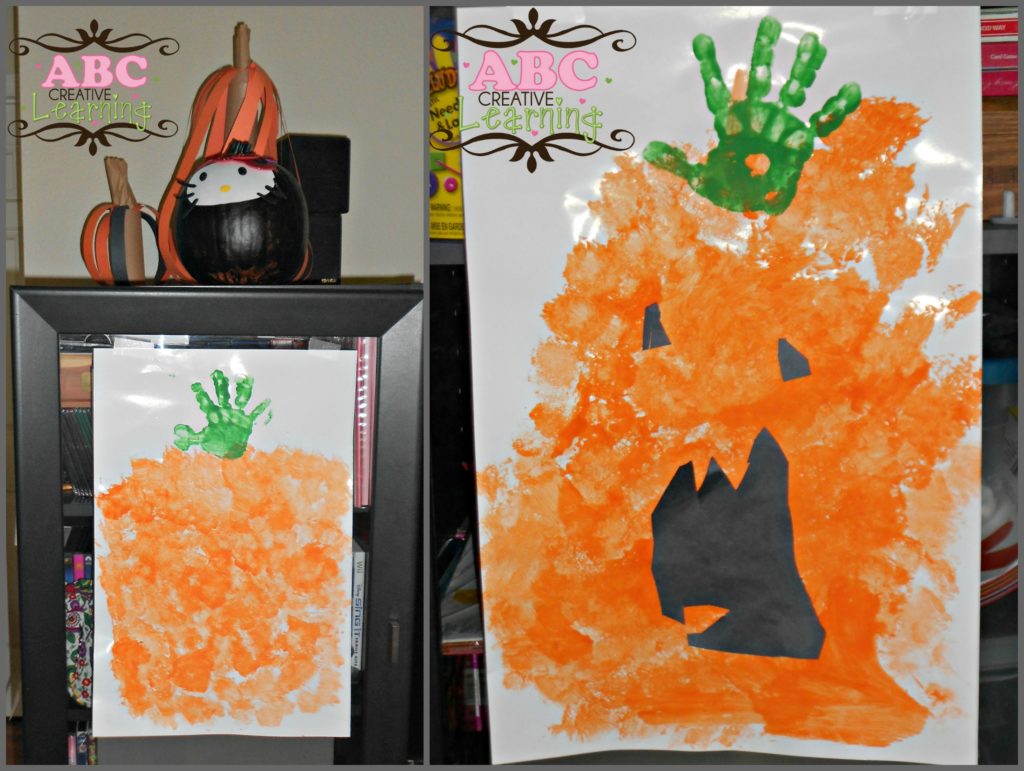 My youngest wanted to keep hers simple by creating a fun pumpkin. I love that they both created different Handprint Sponge Pumpkins! Now they hang on each side of our entertainment center as Halloween decorations along side our 3D Pumpkins!

You Are Also Going To Love:
If you loved this Handprint Sponge Pumpkin Craft, then you will also love the following Fall and Halloween activities I have put together for you:
What is your favorite Halloween craft?

SaveSave