Fall is finally here and it's time for families to head out for family fall festivities! Having the perfect vehicle can make family road trips go so much smoother. Check out the Chevrolet Equinox Family Features and how it made our family fall festivities that much more enjoyable. Thank you, to Chevrolet, for allowing us to explore Florida in the fall in the 2018 Equinox Premier.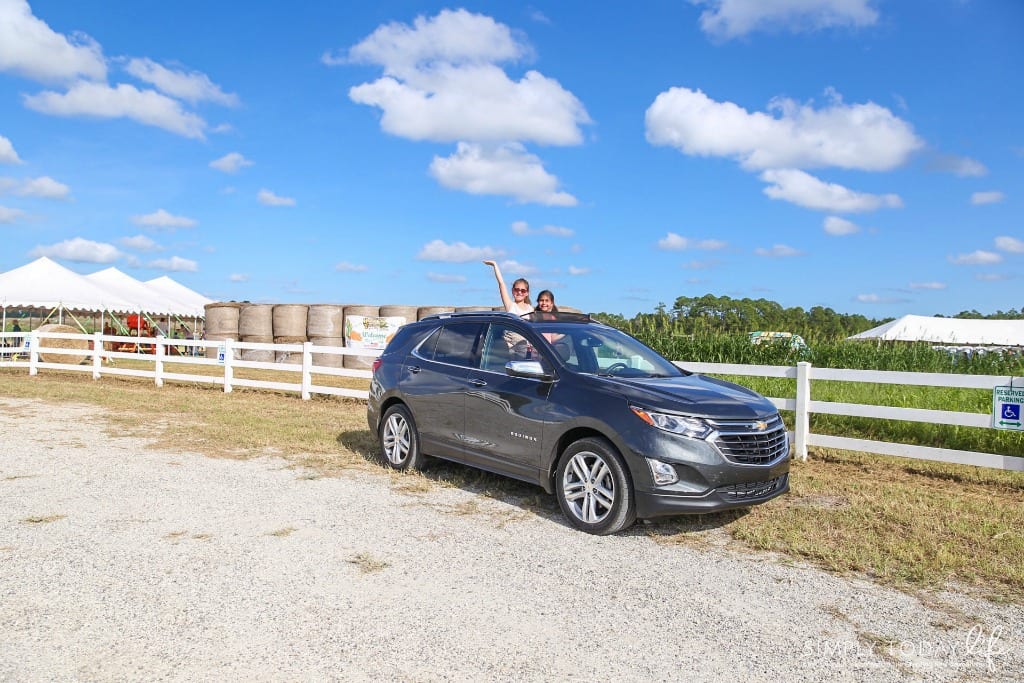 Chevrolet Equinox Family Features | Perfect Vehicle For Fall Festivities
It's finally beginning to feel like fall here in the sunny state of Florida, so it's time for families to get outdoors and begin exploring fall festivities. The months of October and November are filled with pumpkin patches, corn maze fun, fall festivals, and hay rides, but getting to these festivities can be so much more fun when you have the right vehicle to get you there!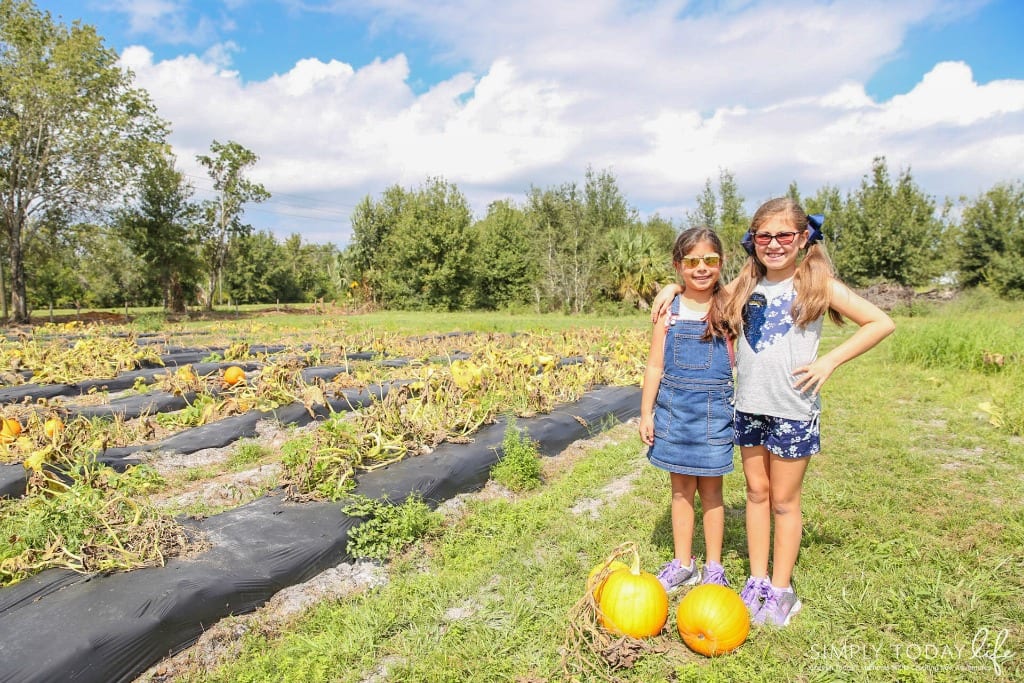 Pumpkin Patch Weekend Fun
Thanks to Chevrolet, we were able to explore an entire weekend filled with pumpkin patches and corn mazes! We had so much fun exploring fall festivities near and far from us. We even visited a real pumpkin patch about an hour from our home, here in Florida! We didn't' even know that pumpkins cold actually grow here. So, that was super exciting for both our girls and us.
Fall festivities are part of our family traditions, whether it's 65 degrees or 95 degrees. We cannot pass on a good pumpkin picking patch! Especially when you have a perfect family car that even the kids love.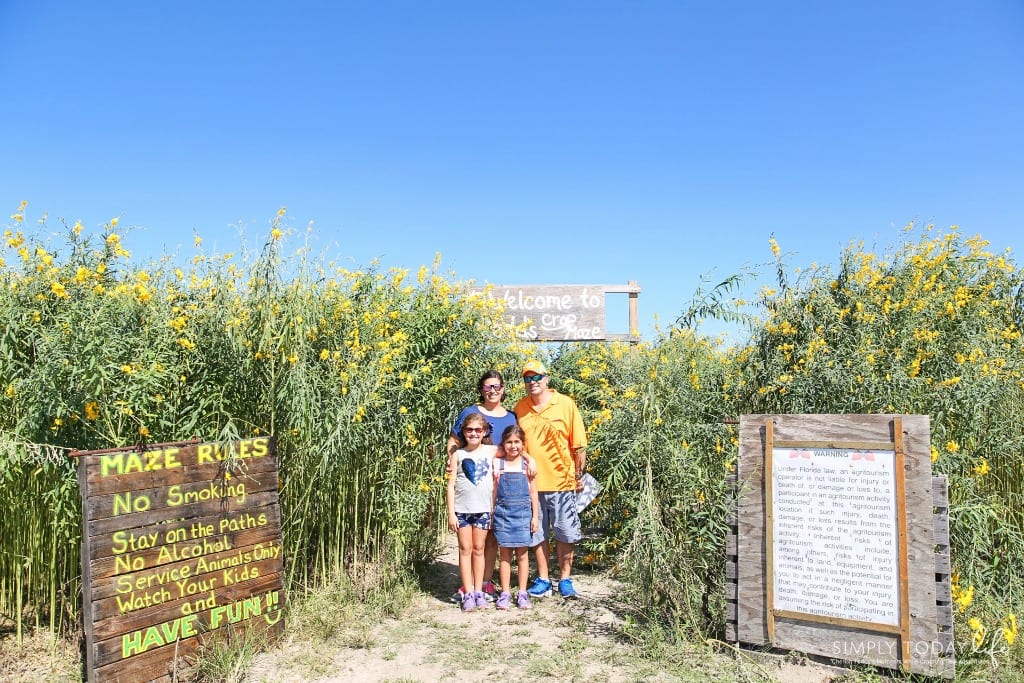 The Perfect Family Vehicle Makes Roadtripping Fun
If you love traveling with your family, then you know that having a perfect family vehicle can make or break a family road trip. Whether you are driving an hour or eight hours away. Especially if you have younger kids who need to be entertained. That's why I wanted to share with you some of our favorite family-friendly features in the 2018 Chevrolet Equinox Premier.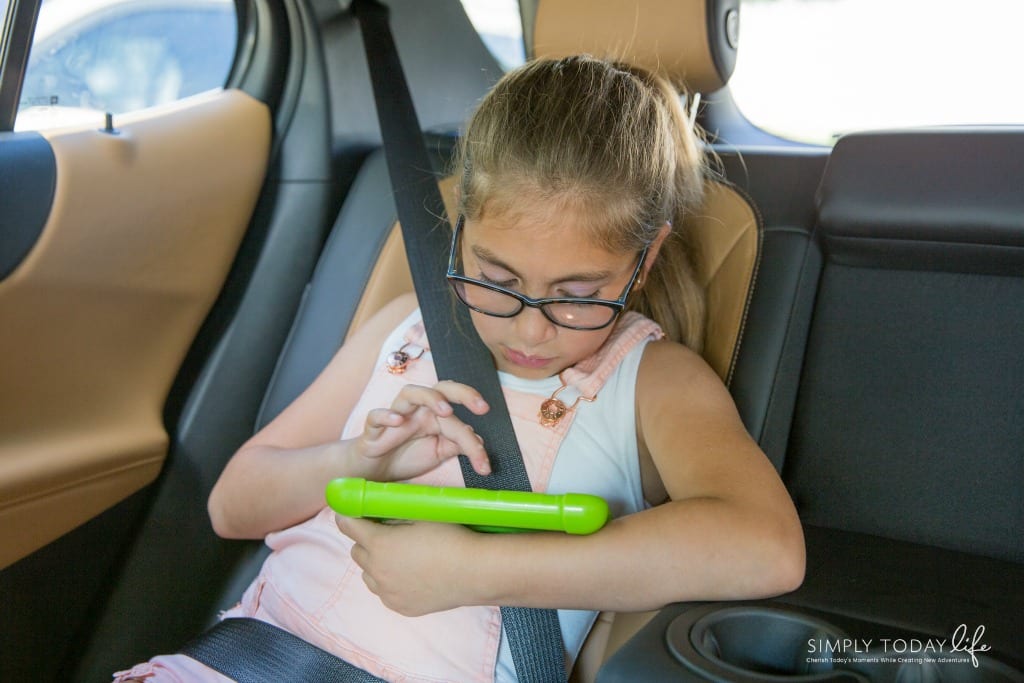 Built-In WiFi
Parents this is not a drill! If there is anything cool about this car, it's most definitely the built-in wifi available in the vehicle. I mean, come one! If you have kids you know that this feature is absolutely perfect for all of their electronics and who are we kidding! You know that you would love it too.
Both of my girls were able to connect their electronics and tablets to the vehicles wifi connection the entire trip. Plus, the hubby didn't miss a second of the game while we were on the road. Good thing I love to drive and had an amazing sound system to keep me busy and navigation to get me to our location!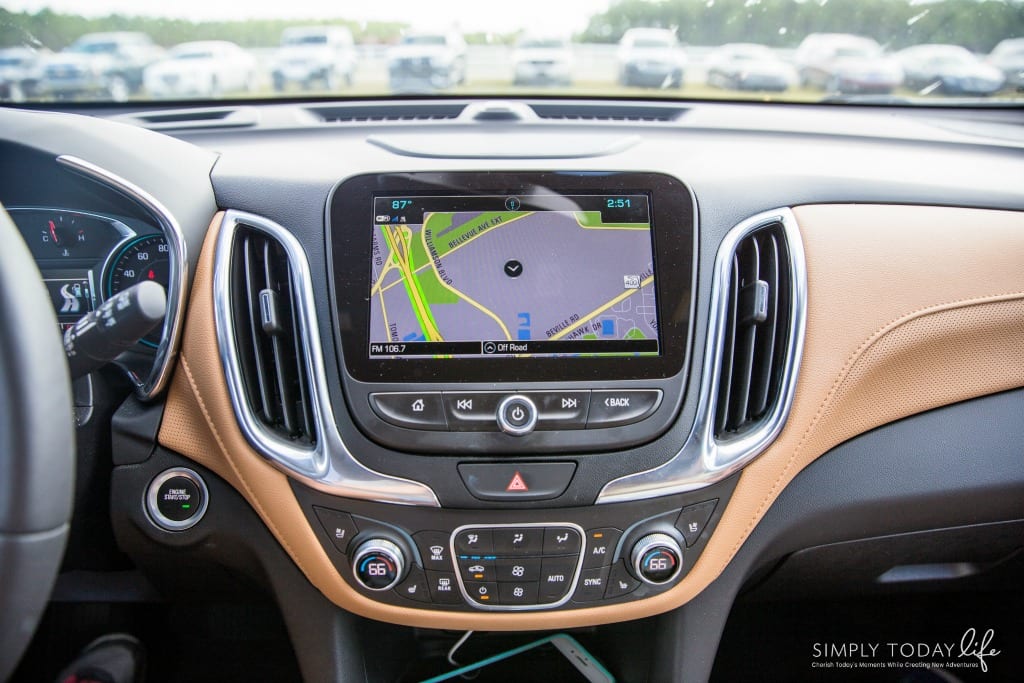 Bose® Premium 7-Speaker Audio System
I may be a mom, but I do love me some awesome music in the car! Especially, when I'm driving a long distance and both the kids and hubby are busy with their electronics. I loved that the Equinox Premium has a Bose® Premium 7-Speaker Audio System, which makes the music sound so much clearer and louder!
Bose® is renowned for expert sound engineering and high-quality audio and with premium speakers positioned throughout the cabin, you'll get rich, concert-like sound.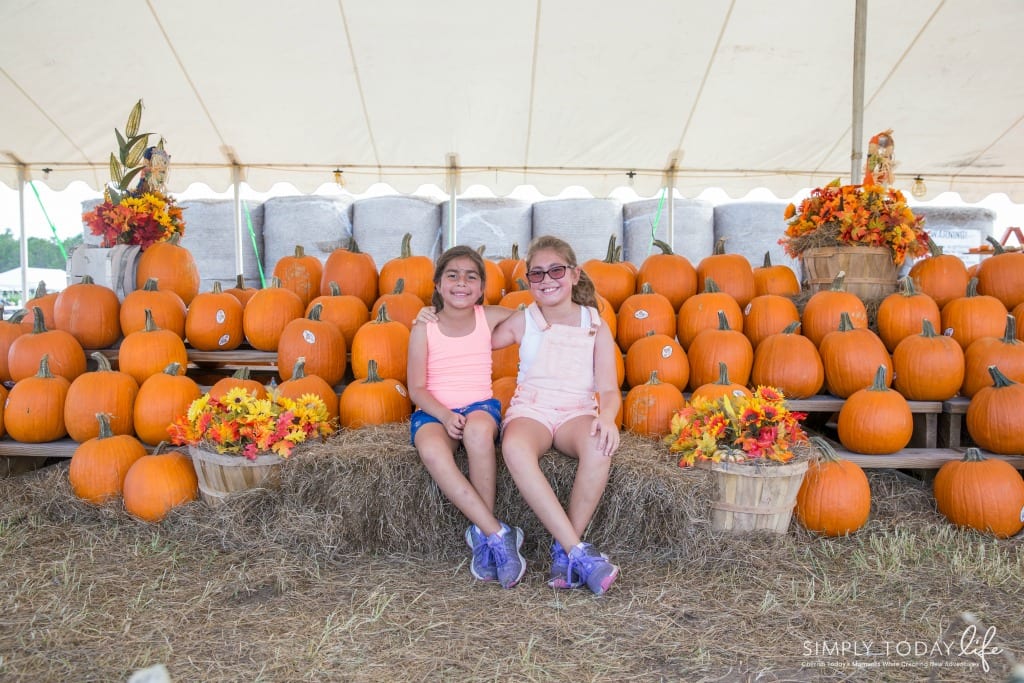 Navigation System with HD Rear Vision Camera
This vehicle also had an amazing navigational system and HD Rear Vision Camera all on an 8″ diagonal HD color touchscreen. I mean this screen was fantastic, especially when I was using the navigation system and I needed to find my exit. My husband will be the first to tell you that I am the worse at directions and can get lost easily. I am proud to say that with the navigation system in the Equinox we didn't get lost once! Well, we ended up at the wrong location, but I will admit that was totally my fault! It was definitely a great laugh!
Plus, with the HD Rear Vision Camera and HD Surround Vision, it was easy to back my way around and using voice control plot in my correct location and as an iPhone fan, I was loving the Apple CarPlay capabilities. The HD Surround Vision provides drivers with a high-resolution overhead "birds-eye" view of the scene around the vehicle on the screen.
On Star Service
Automatic Crash Response
Emergency Service
Roadside Assistance
Crisis Assist
Stolen Vehicle Assistance
Turn-by-Turn Navigation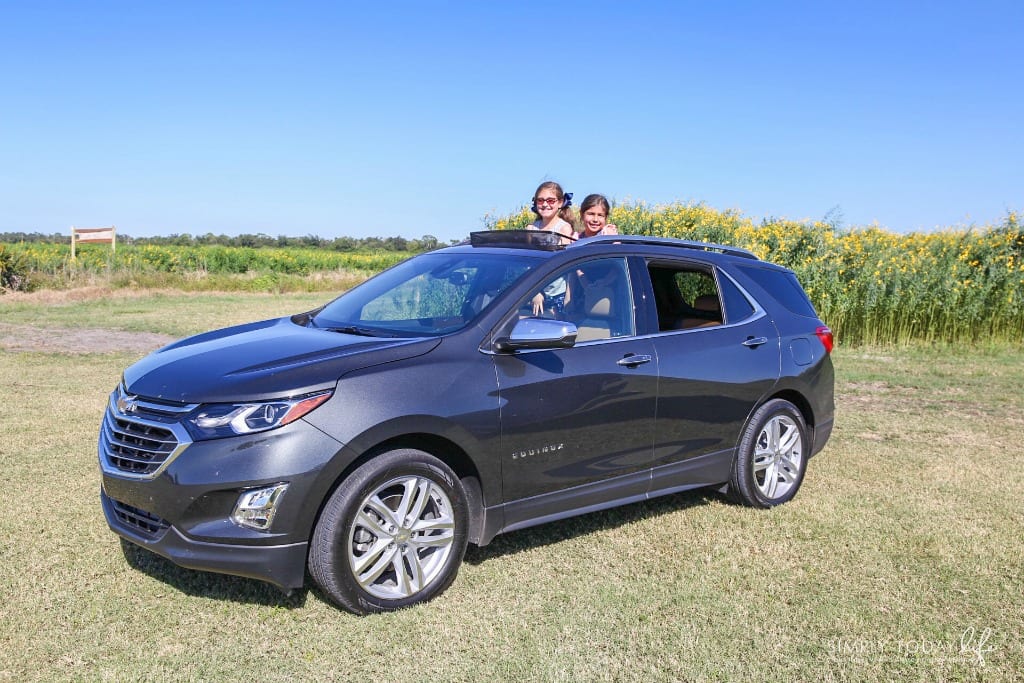 Panoramic Power Sunroof
One of my girl's favorite features, other than the WiFi, was the panoramic power sunroof. Especially with the beautiful fall weather, we have been getting lately. They either wanted the sunroof opened or at least letting the sunshine into the car.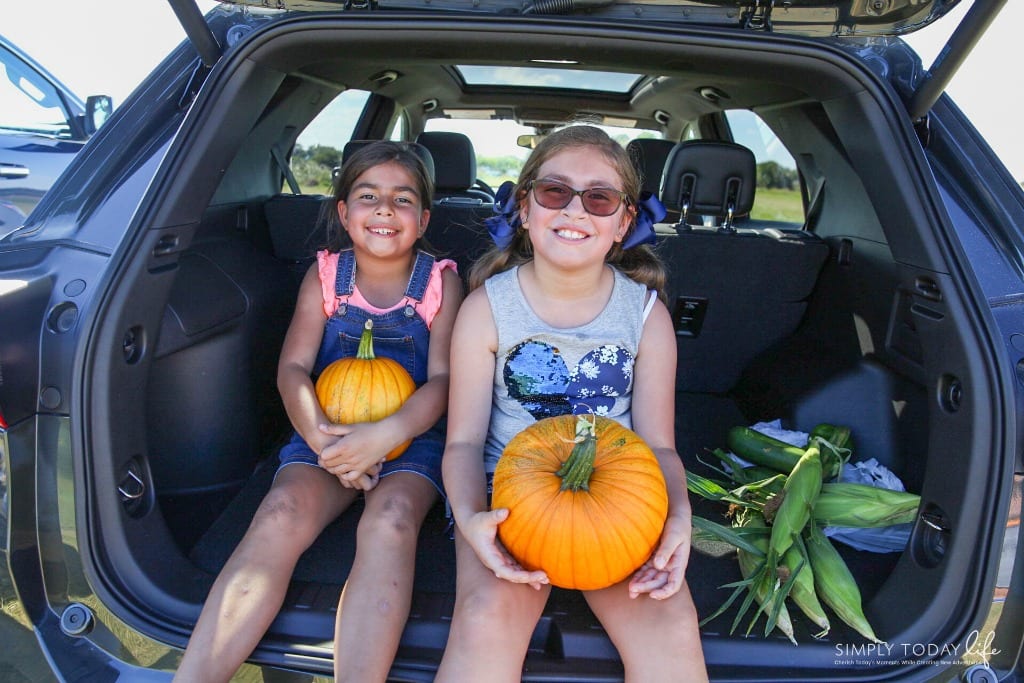 Lane Change Alert with Side Blind Zone Alert and Forward Collision Alert
We all know that as parents life can get really busy, especially when the kids are in the car and you are trying to drive. For some reason, it's like they know exactly the wrong time to begin an argument or to beg for our attention. No? Just mine? Well, just in case, I loved how the Chevrolet Equinox Premium came equipped with lane change, side blind zone, and forward collision alerts. This was one of my favorite safety features that the vehicle came with.
Lane Change Alert with Side Blind Zone Alert – Provides side-mirror alerts to help the driver avoid a moving vehicle detected in their side blind zone
Forward Collision Alert – If the system detects that a front-end collision situation is imminent while following a detected vehicle, the system alerts the driver to a potential crash. It also alerts the driver if the driver is following a detected vehicle much too closely.

When it comes to purchasing a vehicle as a family, we are looking for comfort, safety, and of course anything that will help keep the kiddos entertained! We are actually looking around and shopping for a second family car for the hubby. He was very pleased with the 2018 Chevrolet Equinox and it helps that he is a huge Chevrolet fan. Drove one for many years before we started a family.
You Are Also Going To Love:
If you loved learning about our Florida Family Adventures in the Chevrolet Equinox Premium, then you will also love the following Florida travel posts I have put together for you:
What is your best tip for families to enjoy fall festivities?