One of my favorite things about living in Florida is the amazing beaches that we have! I will admit that I haven't visited all of them yet, but it's on my bucket list! A few weeks ago I got to check one off my list when we visited the Alden Suites Beachfront Resort on St. Pete Beach! I cannot believe that I had not visited this beautiful side of Florida yet! Plus, make sure to read all the way to the end because I have a special giveaway surprise for one of my readers!! Thank you, Alden Suites Beachfront Resort for hosting us and allowing me to check it off my bucket list. All relaxing resort opinions are my own.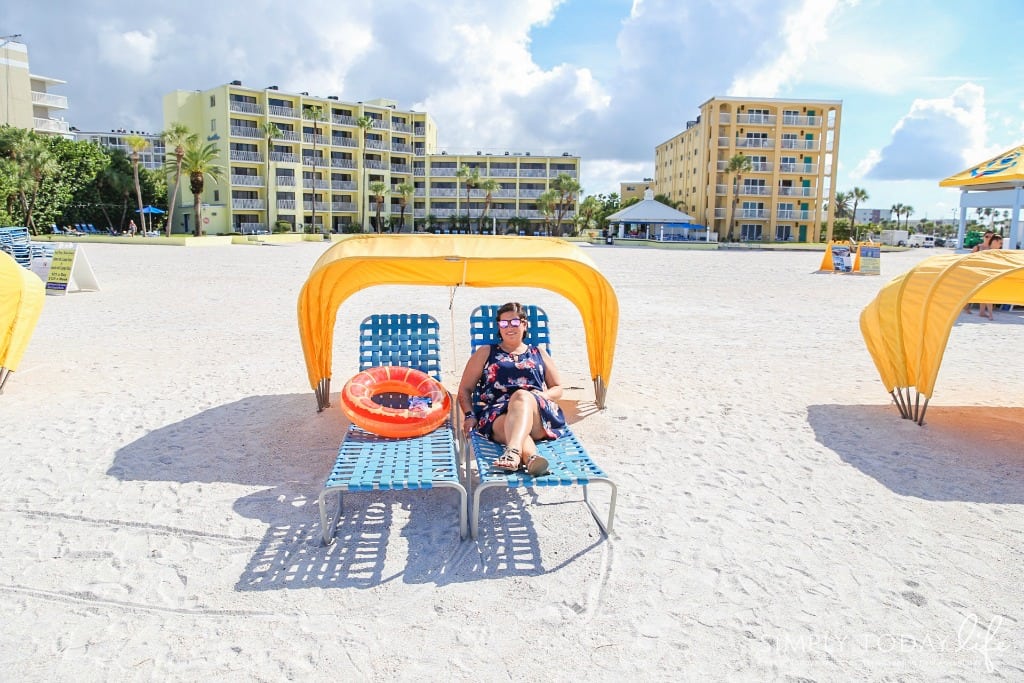 Reasons To Stay At Alden Suites Beachfront Resort In St. Pete Beach With Room Tour + Giveaway
Usually, when I share about a resort stay I take the entire family with me, but this time around hubby and I decided to make it a couples staycation! Let me just say it was the best decision we had made for us in a long time! So parents, plan those weekend getaways! Believe me, when I say, you NEED them! Especially when you are staying in such a beautiful destination and all you want to do is relax, enjoy each others company, and have some adult conversations.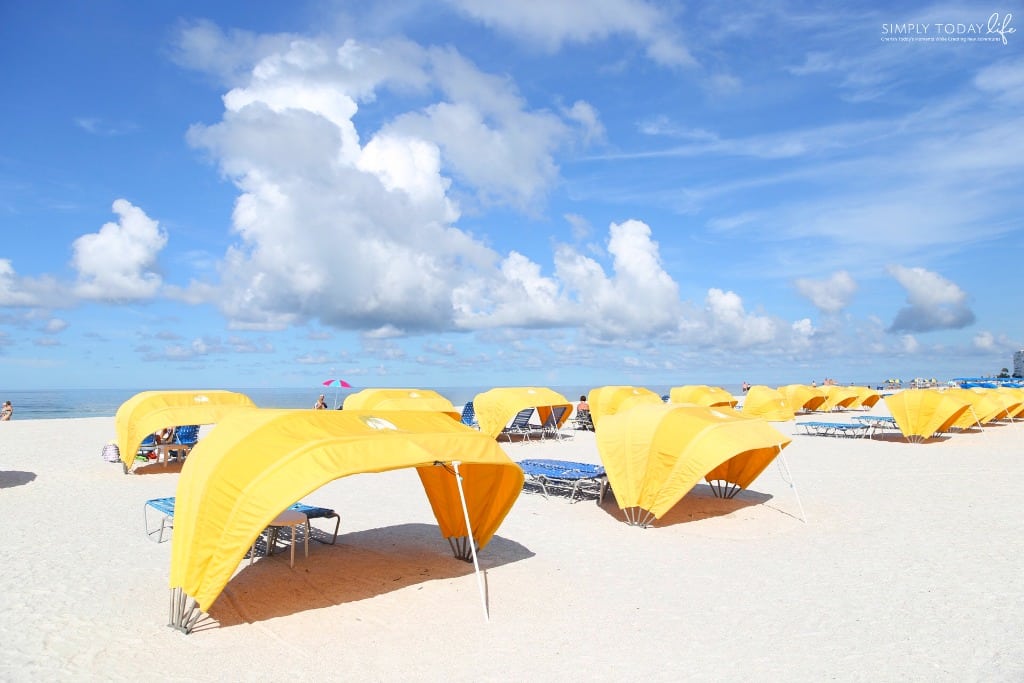 Private Beachfront Location on St. Pete Beach
If you visit Florida you must dip your toes in the sand and in the ocean. It's a must! Alden Suites Beachfront Resort is located on a private part of the St. Pete Beach. I've never been to a Florida private beach where there wasn't a large crowd. So, if you're looking for a private relaxation location, then this is it! Plus, it's perfect for the kids to run around and have a game or two of frisbee!
From the beach, you can also rent your very own private cabana and chairs. The perfect location to relax while the kids built sand castles. If you are more adventurous make sure to book one of the many fun watersports and activities located on the beach. Plus, boat tours like dolphin watching and sunset cruise!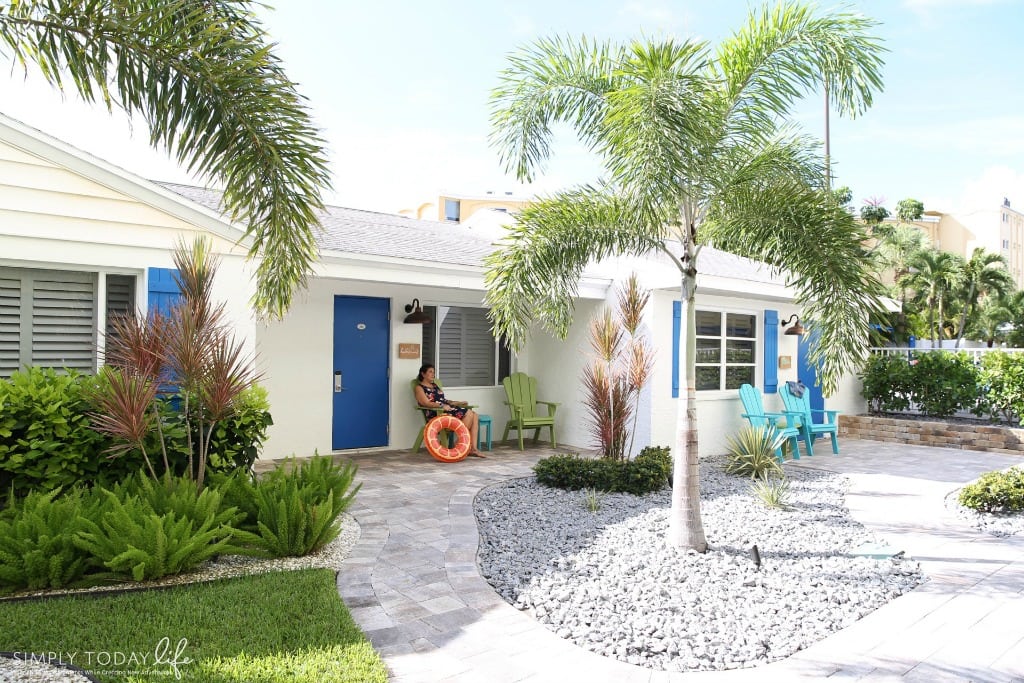 Perfect For Families, Couples, and Long-Term Vacations
One of our summer family traditions is that we rent a condo on the beach for our family to enjoy some time together. Alden Suites Beachfront Resort is exactly what our family looks forward to when it comes to accommodations, resort amenities, and beachfront location. Every room includes a living room area, bedrooms, bathrooms, and kitchens. If you're in one of the bungalows, then you basically have a mini home all to yourself!
Hubby and I have been figuring out dates to make Alden Suites our family summer vacation for next year! I need to stay in one of those bungalows and I know that my girls are going to love it! Especially with all the activities available for them. Plus, the resort is located just walking distance from tons of dining, shopping, and entertainment options!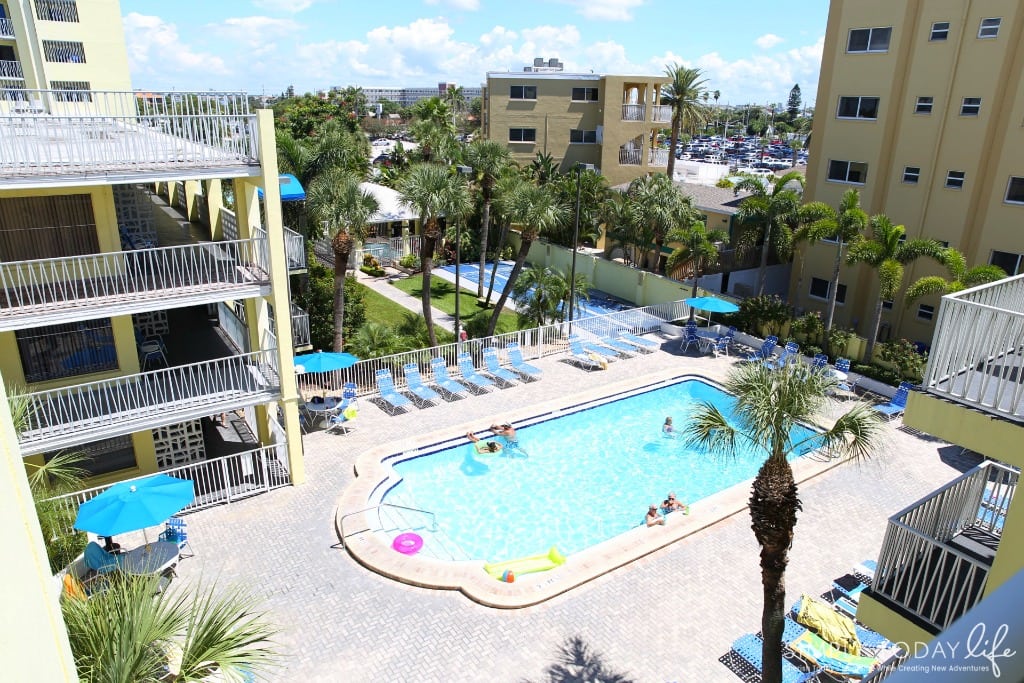 Filled with Outdoor Activities
The resort includes two pools and a jacuzzi just waiting to be enjoyed. Plus, if you plan on staying with a large group of people or for a family reunion there's something for everyone in the family. From relaxing, to outdoor games like shuffleboard, basketball courts, and even some adventurious activities for the older kids.
Make sure to also plan on some BBQ time with the family! It's the perfect way to wind down, enjoy the pool, and some family togetherness.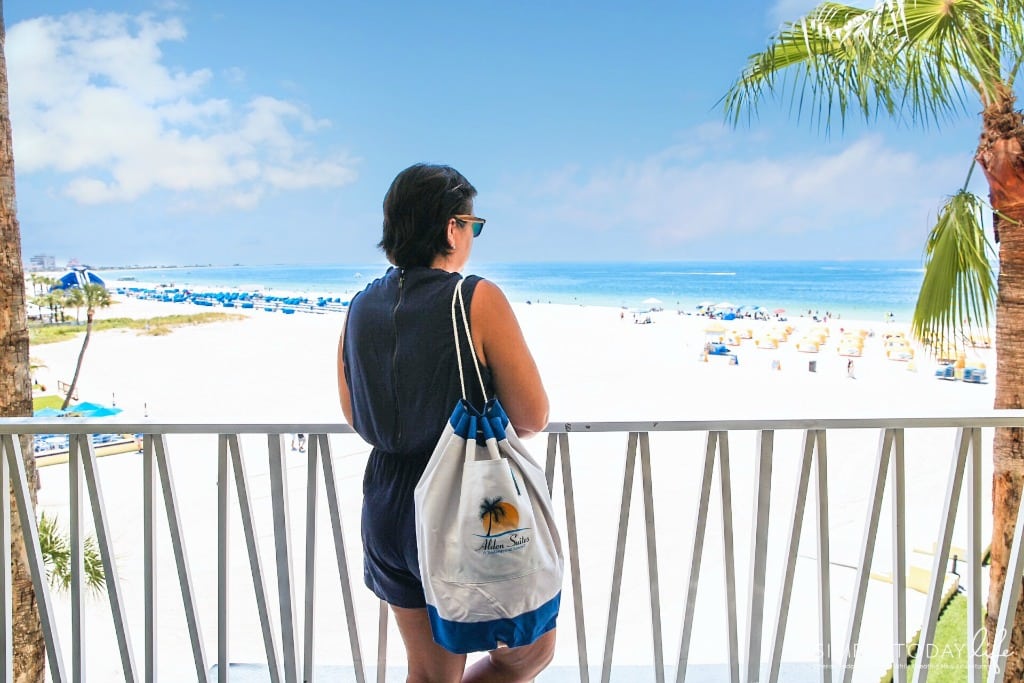 I also made a quick short video for you so that you can see in details the rooms, the property, and everything that Alden Suites Beachfront Resort has to offer. It's the perfect location for families to take an entire week vacation to relax and enjoy some family time together Especially with all the space that the rooms provide! Oh, and the new cottage-style beach bungalows are perfect for a home away from home!
About Alden Suites Beachfront Resort Services and Amenities
Alden Suites boasts 141 one-bedroom suites. Including family-friendly amenities like free Wi-Fi throughout the resort and guestrooms, plush beds, flat-screen HD TV's, fully-equipped kitchens, kitchenettes in the bungalows, large closets, and comfy living rooms. Most rooms also feature private balconies with an amazing view of the private white sand beach.
Landscaped Courtyard
Two outdoor heated pools
15 person Jacuzzi
Barbeque grilling area
Beach volleyball
Two lighted tennis courts
Shuffleboard
Corn hole
Basketball court
Ping pong table
Laundry facility
Business center
Cabana beach bar
Gift Shop
Food truck
Conference room
Beach lawn event space
Cabana chair rentals
Water sports rentals
Boat tours such as dolphin watching, sunset cruise, cruise to nearby islands
Fitness center
Publix groceries delivery by Instacart
I mean, they have thought of everything you would need during your vacation. You just need to check in and relax!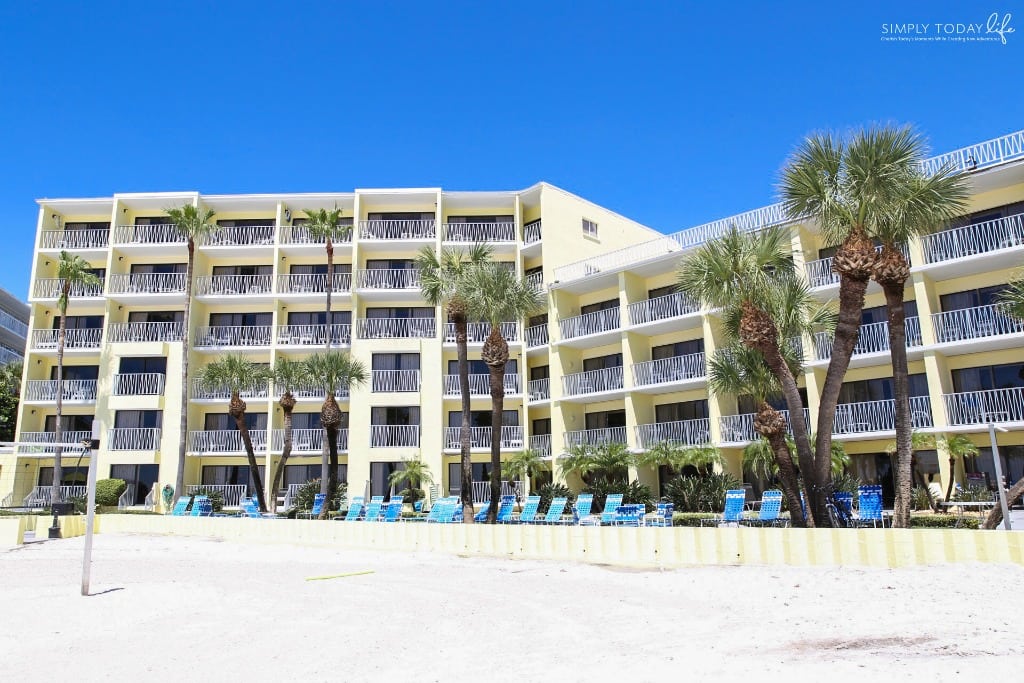 Giveaway and Exclusive Discount
Now, it's time for a special giveaway! Alden Suites Beachfront Resort wanted to give one of my readers the opportunity to win a two (2) night stay in a poolside one bedroom suite! How amazing is that!!? You too can experience an amazing weekend getaway with the family or with your loved one. Either way, you can't lose! You all will have an amazing time at the resort and taking advantage of the private beach and activities.
We've partnered with Alden Suites Beachfront Resort to bring you this amazing giveaway! Winner will be mailed a certificate for their two (2) nights stay. Open to the continental US only. Ends 10/14/18 at 11:59 PM EST. Enter using the Giveaway Tools form below. Good Luck!
Exclusively for my blog readers, celebrate fall with this exclusive offer for my blog readers: from now until December 15, 2018, book your stay at the Alden Suites and receive 25% off! Just enter promo code BLOGWOW to enjoy a 25% off discount on Alden Suites Beachfront Resort's oversized comfy suites. Valid: September 15 – December 15, 2018, on select suites, based on availability. Advance reservations required. Must enter promo code BLOGWOW when booking.
Book your "wow" now! For more information, visit www.aldenbeachresort.com or call 727.360.7081. Stay connected and up-to-date on resort specials by following Alden Suites on Facebook, Instagram, and Twitter (@aldensuites), and the hashtag #aldenwow.

Has your family visited St. Pete Beach before?

In exchange for my time and efforts to report my opinion within this blog, along with a discount offer, Alden Suites Beachfront Resort provided me with complimentary accommodations, food and beverage, and activities.