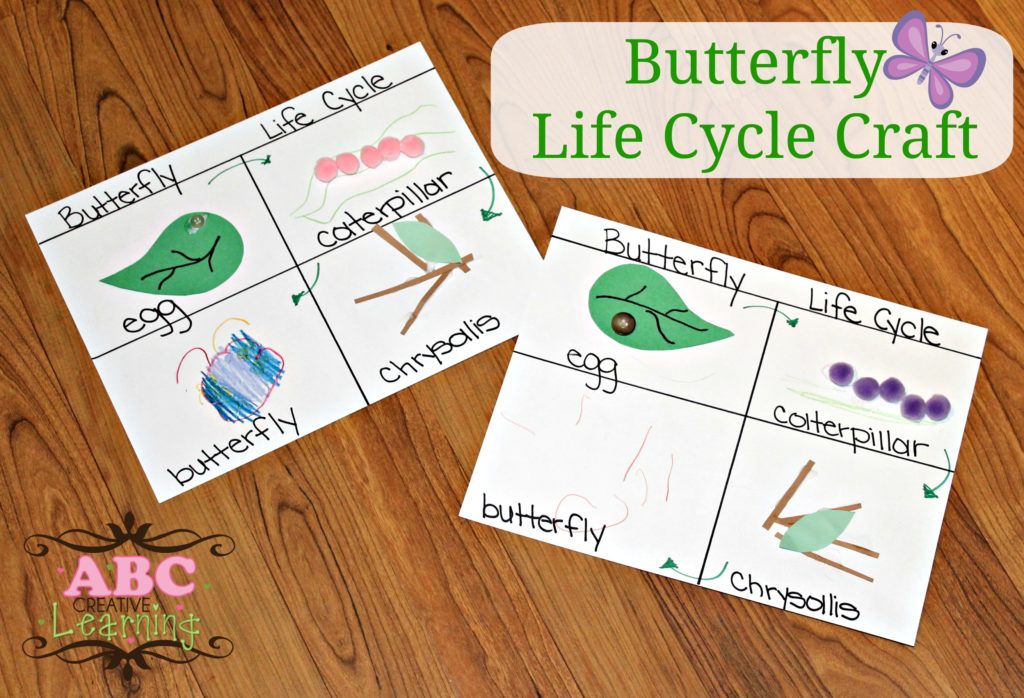 One of our favorite things to do during the Spring as I mentioned in our last butterfly craft post was going to the Farmers Market and bringing home live caterpillars.  There is no better way for a child to learn about something than to see it grow and change right in front of them.  So, to go on with our Butterfly Cycle Unit we made a Butterfly Life Cycle Craft.  
Materials Needed:
White construction paper
Markers and crayons
Green and brown construction paper (for leaves and branches)
Buttons
Pom poms
Craft glue and scissors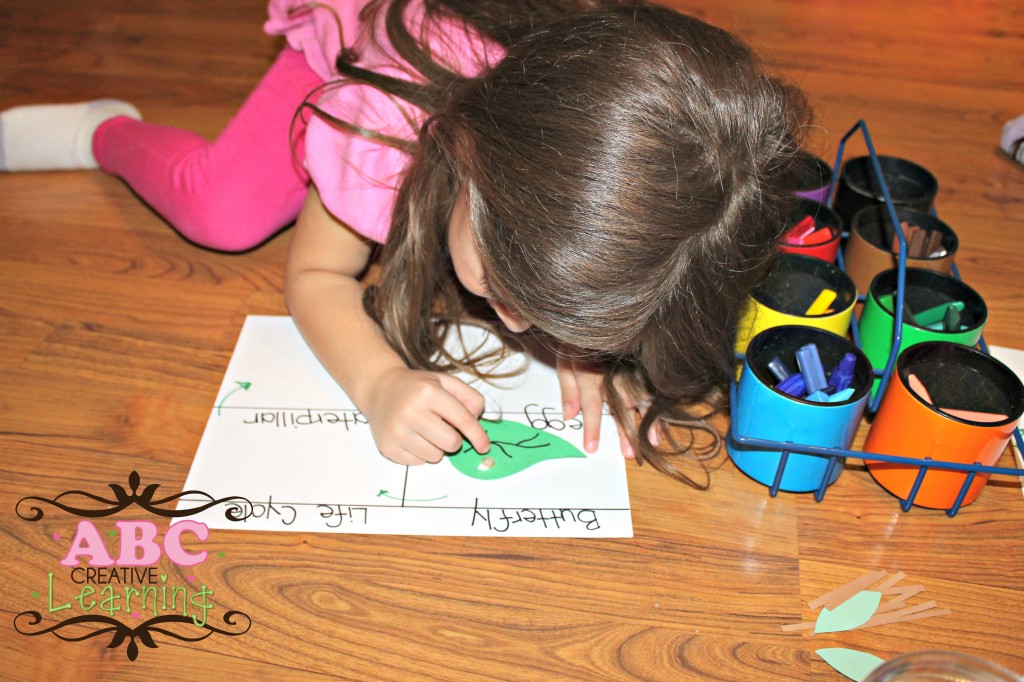 Step 1:  Label your white piece of construction paper with the Butterfly Life Cycle.  I divide each cycle into a box so it's easier to understand.
Step 2: In the first box labeled "egg" have your child create their caterpillar larvae egg on a leaf.  Using green construction paper cut out a green leaf and glue a button to represent the egg.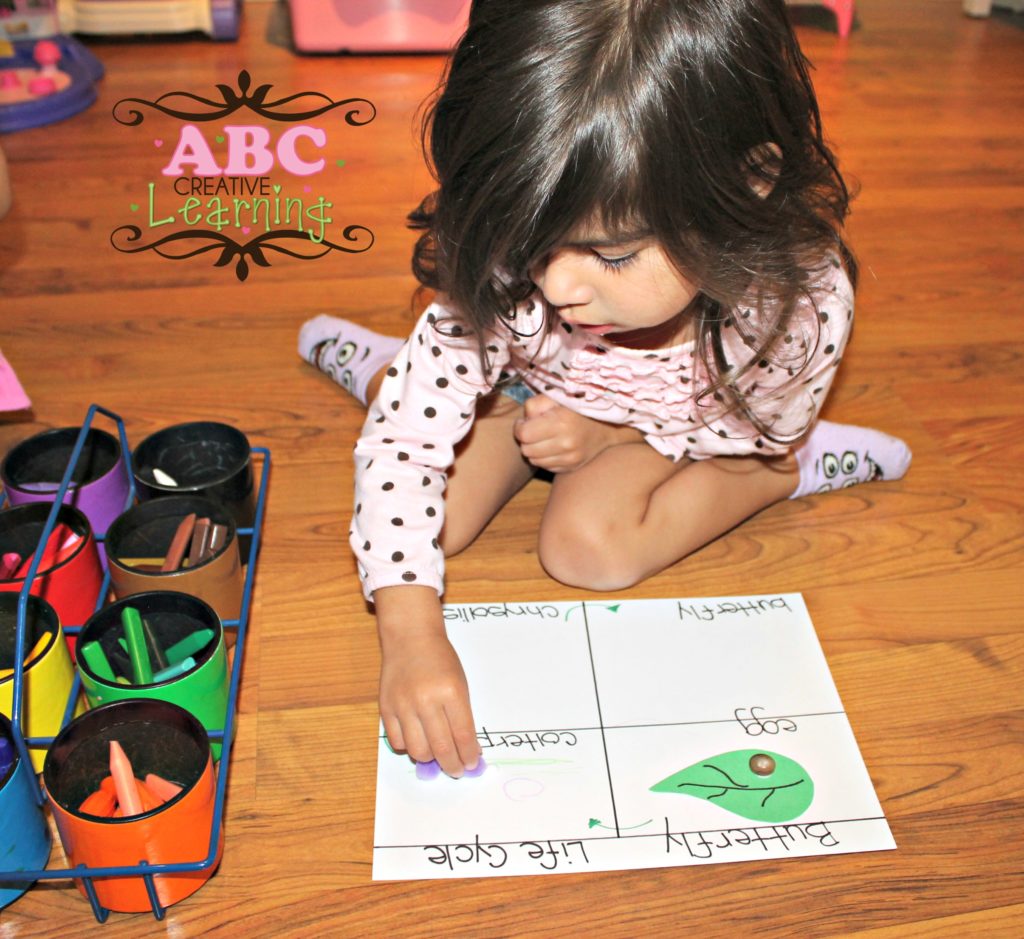 Step 3: On the second box on the right labeled "caterpillar" have your child glue on pom poms to create a caterpillar.  They can even use some markers or crayons to draw some grass or branches.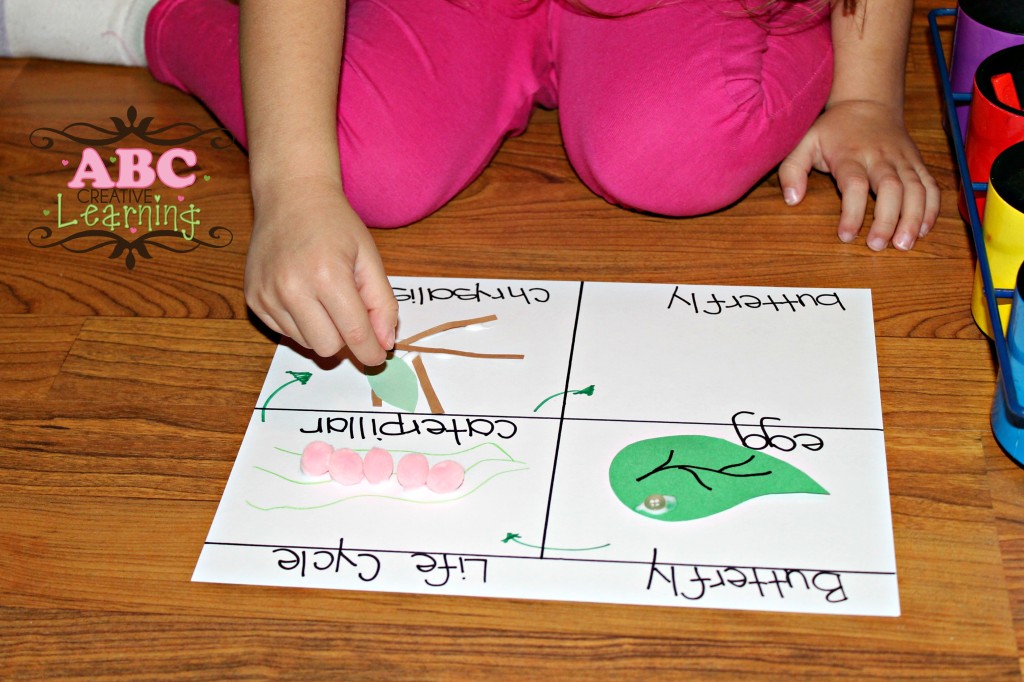 Step 4: On the third box labeled "chrysalis" have your child create and glue down some branches and a caterpillar chrysalis using construction paper.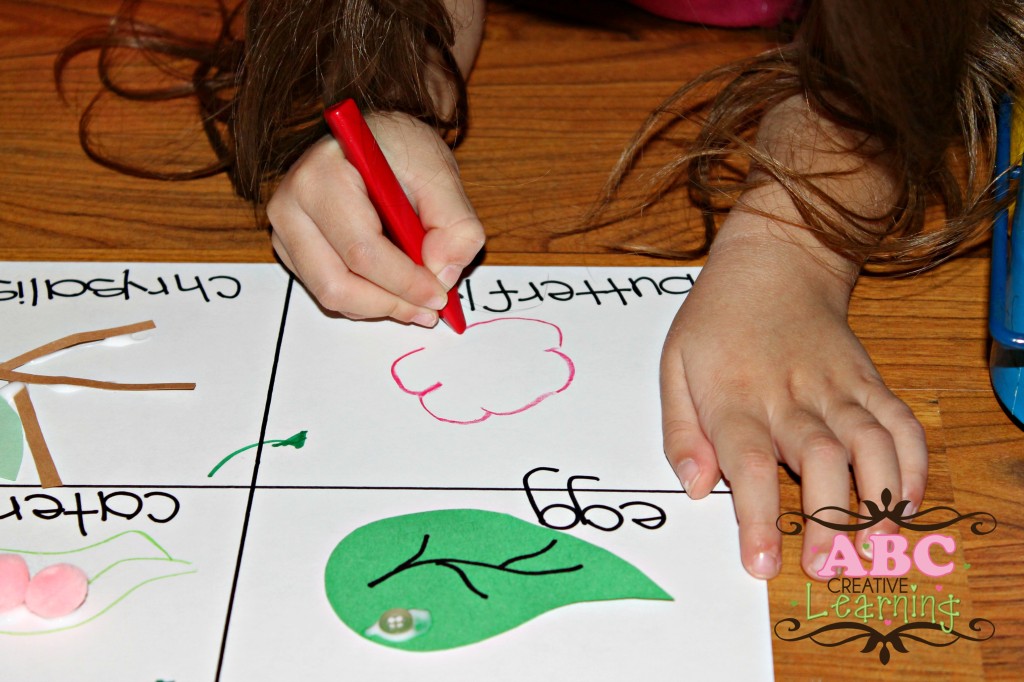 Step 5: On the last box of the Life Cycle your child can draw or create their own butterfly using construction papers and pom poms.  My girls love to draw, so they wanted to draw their own butterflies 🙂
At the end of your craft have a fun book ready to read about Butterflies!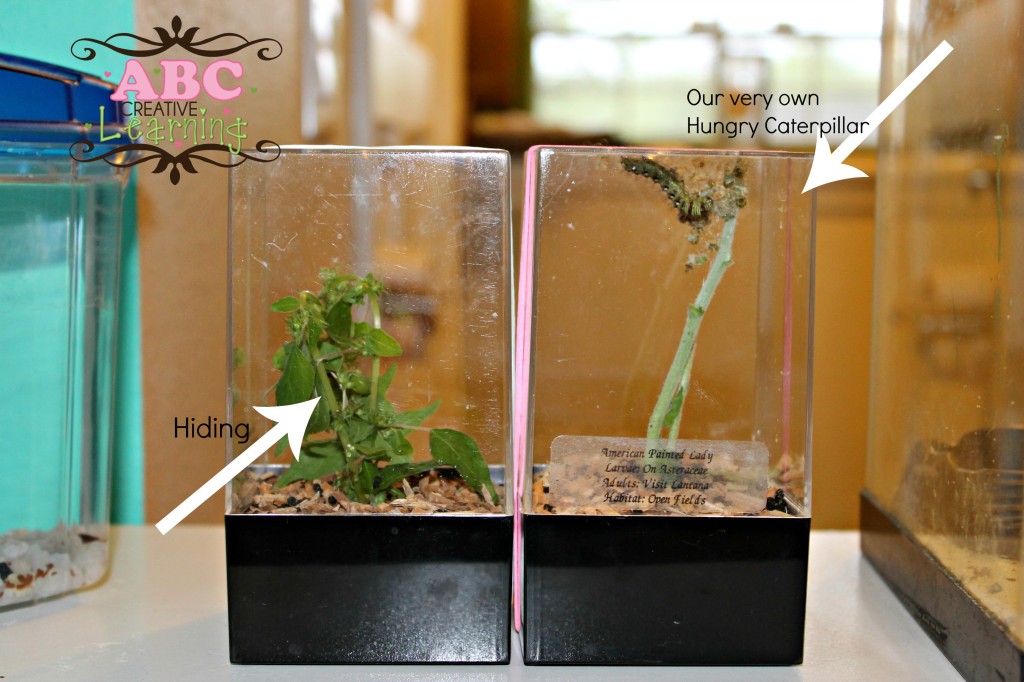 Caterpillar Stage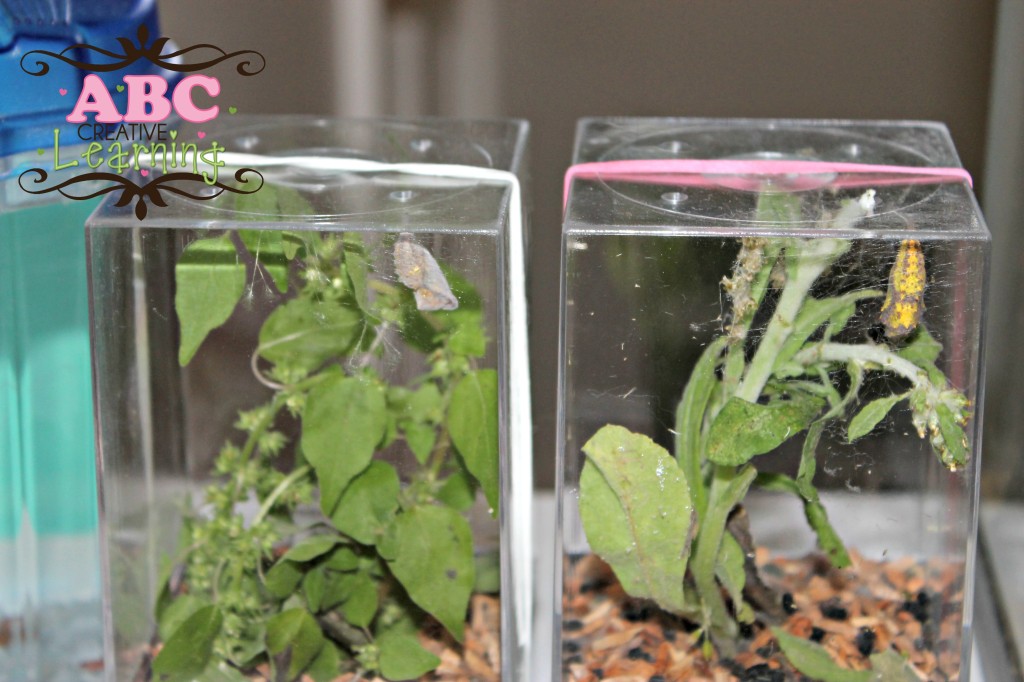 Chrysalis Stage
We are waiting for them to hatch from their Chrysalis.  It will be any day now 🙂  The girls are so excited!
Have you ever watched a caterpillars life cycle closely like this?