This is a sponsored conversation written by me on behalf of Organic Sweet Leaf Tea. The opinions and text are all mine.
Raise your hand if you're ready for beach days! Summer is just right around the corner and these Frozen Sweet Tea Lemonade Popsicles will keep the entire family cool!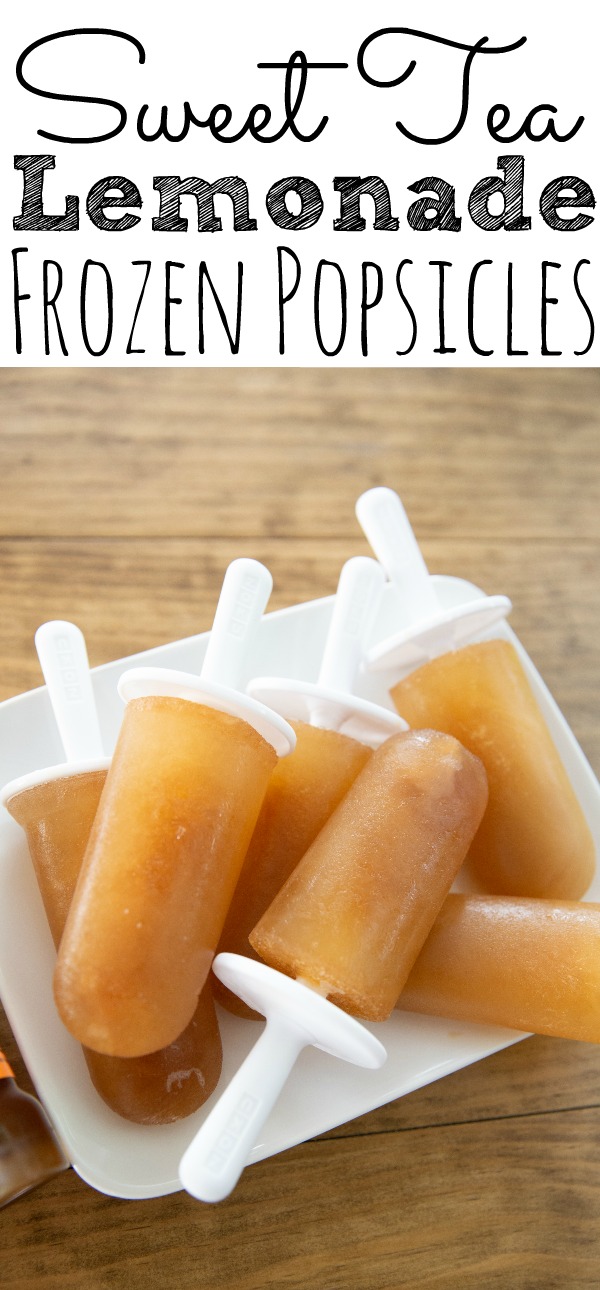 Frozen Sweet Tea Lemonade Popsicles
With only a few weeks left of school here in Florida, my girls are all about pool days, surfing at the beach and building sand castles. They have so much fun planned that I know there is no way for me to get them to stop to hydrate! Except with these delicious Frozen Sweet Tea Lemonade Popsicles!
I love how easy Organic Sweet Leaf Tea flavors make it so that I can create my girls favorite summer treat! Publix carries a large variety of Organic Sweet Leaf Tea flavors that you are going to love frozen or just as they come! What sets Sweet Leaf Tea apart is that they use organic cane sugar sweetener and the cherry on top is you can get them at Publix!
And right now at Publix, you can buy 10 bottles for just $10 off the 16 oz Organic Sweet Leaf Tea in a variety of flavors from 5/25/19 to 6/7/19.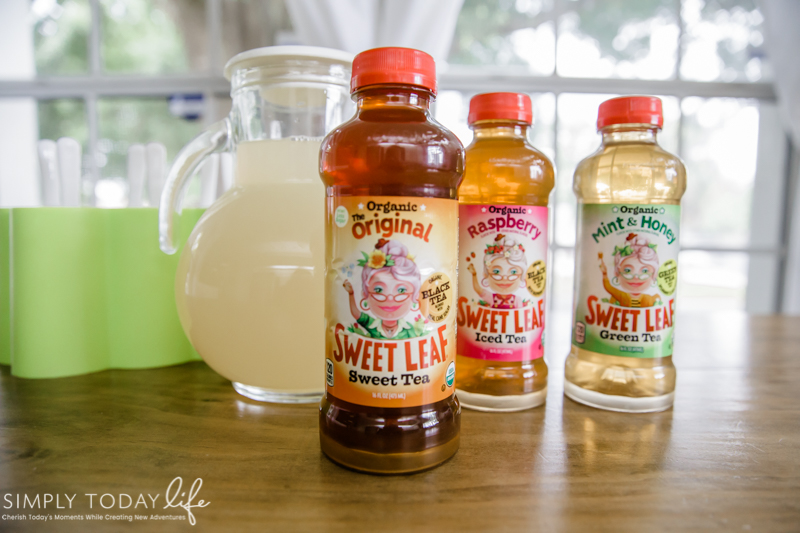 Ingredients Needed for Sweet Tea Lemonade Popsicles
Organic Sweet Leaf Tea in Original
Homemade Lemonade
Popsicle Molds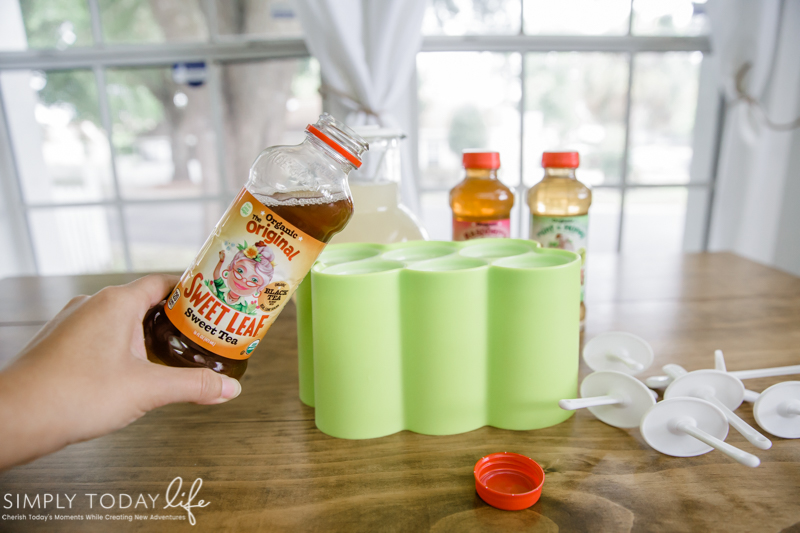 How To Make Sweet Tea Lemonade Frozen Treats
I love making easy fun recipes with my girls during the summer months. Especially when we go away for the week at the beach. They are always looking for something sweet to keep them cool. I definitely think this is going to be their go-to snack all summer long now!
Start off by pouring your Organic Sweet Leaf Tea in the Original flavor into each popsicle mold. You want to fill up your molds about half way up.
You can either use homemade lemonade which is our favorite or use a premade one from Publix. Fill the rest of your popsicle mold until full.

Seal your molds and set in the freezer overnight. If your kids can't wait like mine, just check them after about 4 to 6 hours and that should do the trick.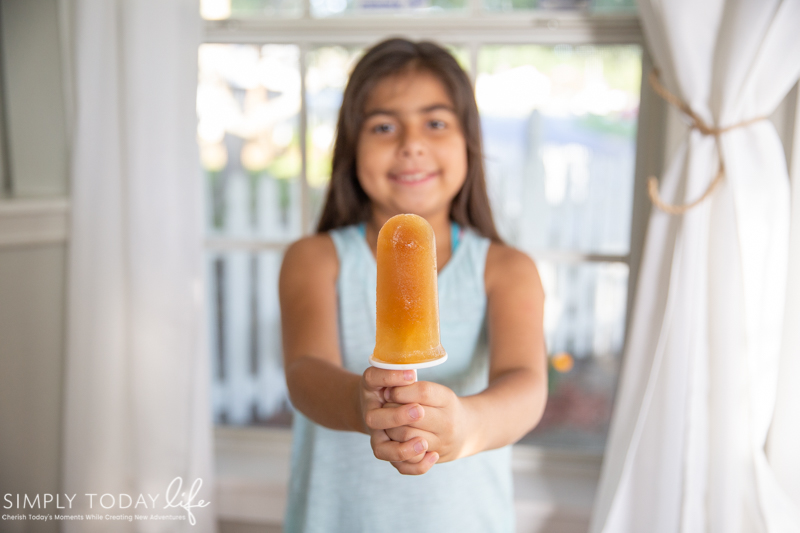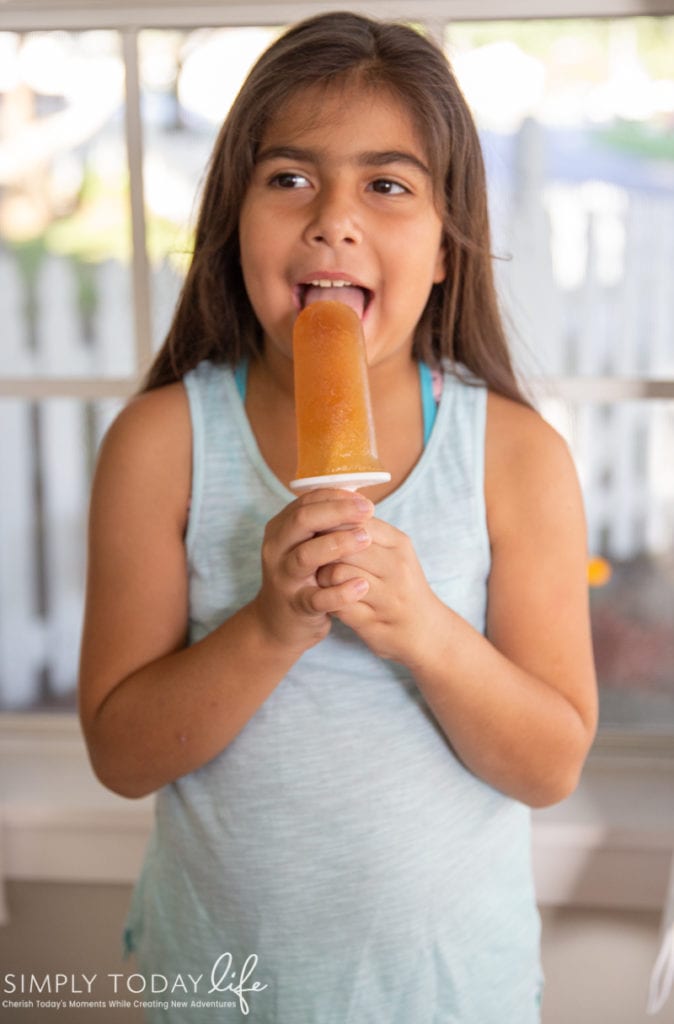 I love that you can enjoy Sweet Leaf Tea any time of the year, but with summer just around the corner, I say it's a perfect time now! Here are a few ways to enjoy your Sweet Leaf Tea varieties!
Frozen Popsicles – No need to even add any other flavors to your Sweet Leaf Tea. Simply pour into your popsicle moldings and allow to freeze.
Slushies – I would pour our favorite Sweet Leaf Tea in a baking mold and freeze. Then scoop with an ice cream scoop and serve with a spoon! Instant slushy!
Serve in a pitcher – Having friends over? Serve your Sweet Leaf Tea in a pitcher then add some fresh fruit. Creating a beautiful tea drink that your friends and family not only enjoy drinking but is pretty too.
Just as is – Sweet Leaf is pretty perfect the way they come, so just enjoy on-the-go right out of the bottle. Add it to your freezer a few minutes before leaving your home to enjoy a nice refreshing cold drink all summer long.

This is the perfect recipe to enjoy all summer long! My girls loved how long the popsicle stayed frozen and giving them enough time to enjoy the refreshing flavors of sweet tea and lemonade! Plus, because of how easy it is to make, it's something they will be able to recreate all summer long together! Happy Summer!
What is your favorite Sweet Leaf Tea flavor?