This post was sponsored by GOOD THiNS as part of an Influencer Activation for Influence Central and all opinions expressed in my post are my own.
It's the end of the school year and summer is almost here! It's time for parents to start planning family vacations and that's why I'm sharing my How To Have An Awesome Road Trip With Kids.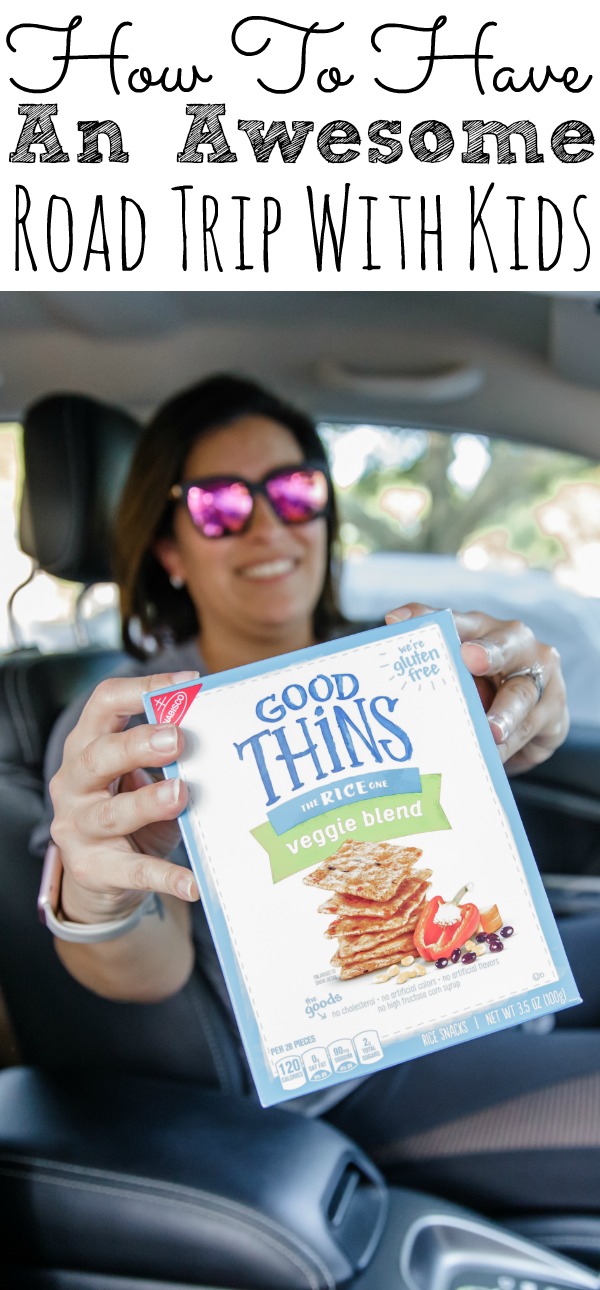 How To Have An Awesome Road Trip With Kids
Our family loves to travel, but our favorite way to do it is via road trips. There's just something special about getting on the road with the family. Creating new memories, experiences, and adventures together is what road trips are all about. But, sometimes it can become a bit stressful. Creating a plan of action ahead of time will guarantee that your family has the most awesome road trip.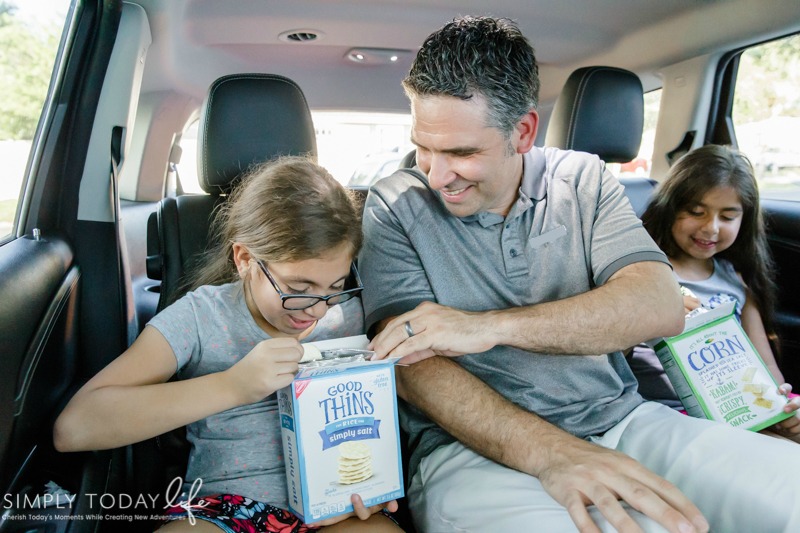 Pack Everyone's Favorite Snacks
My family is all about the snacks during our road trips. Especially since everyone in our family has different tastes and food intolerances. That's why I love that GOOD THiNS offer an assortment of gluten-free varieties that are packed full of robust flavor, they are nut-free and gluten-free. Perfect for keeping everyone happy during our road trips.
Plus, GOOD THiNS (including the new delicious Three Cheese flavor) are available at Walmart and Walmart Online Grocery Pick Up. Making these tasty snacks an easy addition throughout our summer road trip. Plus, if you run out just stop by a local Walmart store to stock up on more!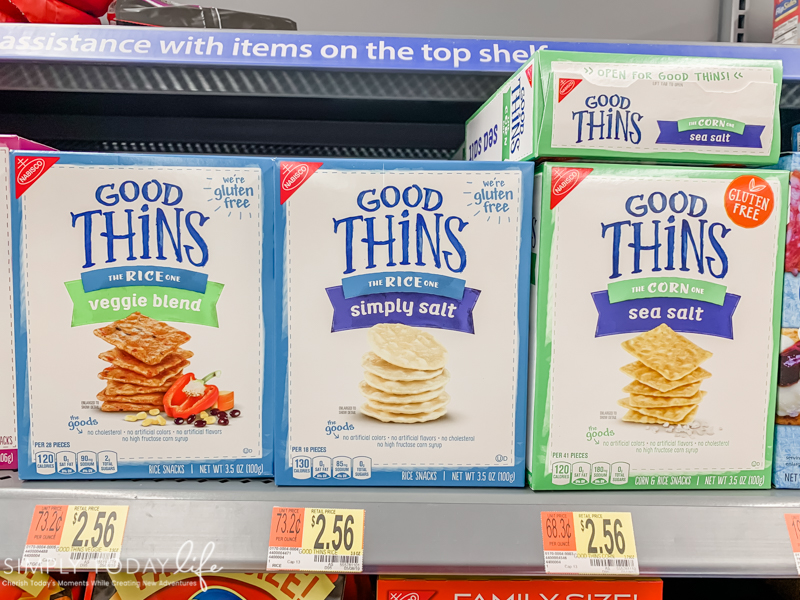 GOOD THiNS are made with no artificial colors, flavors, or high fructose corn syrup easily becoming our families favorite snack not only on the road! Choose from GOOD THiNS Three Cheese (available in limited stores), GOOD THiNS The Corn One – Sea Salt, GOOD THiNS Veggie Blend, and GOOD THiNS The Rice One – Simply Salt.
Create a Fun Family Playlist
A road trip is remembered by all of the songs that were belted out loud throughout the trip! Sit down with the family before heading out on your vacation and plan out your favorite artists. The best thing about technology today is the fact that everything can be streamed right in our car.
To make sure everyone is happy with the music in the car while vacationing, make a list of everyone's favorite artists and songs. Then add these to a road trip playlist in your vehicle. You can either do this directly in your car if it has that feature or simply use your music apps to do so.
*Tip: My girls like to bring their own portable music device with headphones. This way they can listen to what they want throughout the trip with no arguing.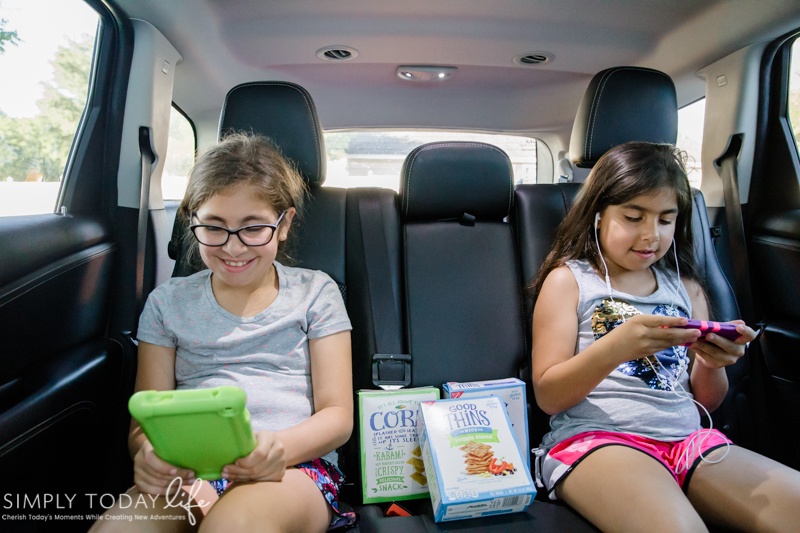 Plan Movie Car Marathons
Another great way to pass the time while on a road trip is planning some fun movie car marathons. These can either be played in your vehicles player, streaming, or portable electronic device. Kids love watching movies and creating a playlist of their favorite movies for the car ride is a great way to keep them happy.
*Tip: Make sure to have the kids bring extra headphones for listening to the movie when the mom and dad want to listen to music.
Electronics and Games
Nothing works better than electronics and games on a family road trip! Packing games like UNO cards, Guess Who, and I Spy! games are a great way to create excitement throughout your trip.
Electronics like iPads, Kindles, and laptops are a great way to keep the kids busy playing online games, watching movies, listening to music, and reading books. My oldest daughter carries her Kindle everywhere so that she can read her favorite books anytime she wants. While my youngest is all about having Netflix and Hulu at her fingertips!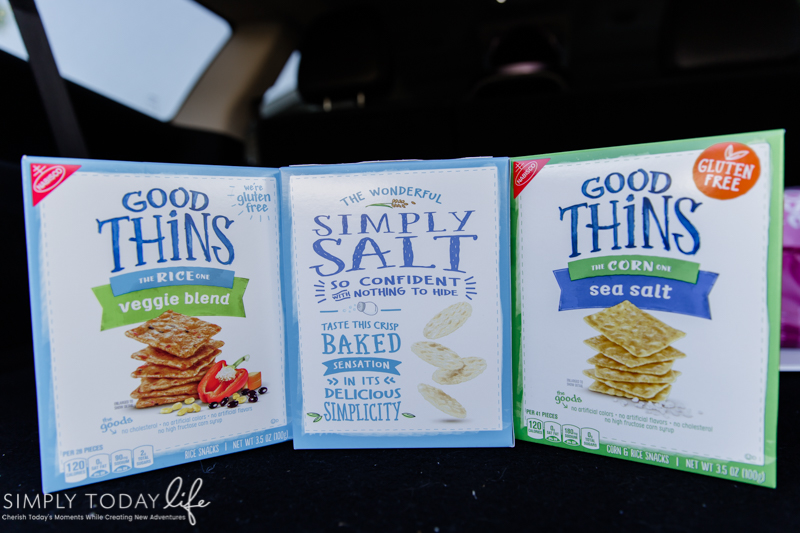 Allow Everyone To Choose 1 Favorite Road Trip Stop
This is probably my favorite part of road trips! I love making a list with my family with one specific stop that we want to explore during our road trip with the kids. We let show them the route we will be taking and the possible stops on our adventure. This way our girls can choose somewhere they want to explore on our way up to our final destination.
Examples of places to stop at:
Theme park
Market
Historical location
Shopping store you don't have back home
Popular Instagrammable location
Famous restaurant
Stop at Walmart and pick up your favorite GOOD THiNS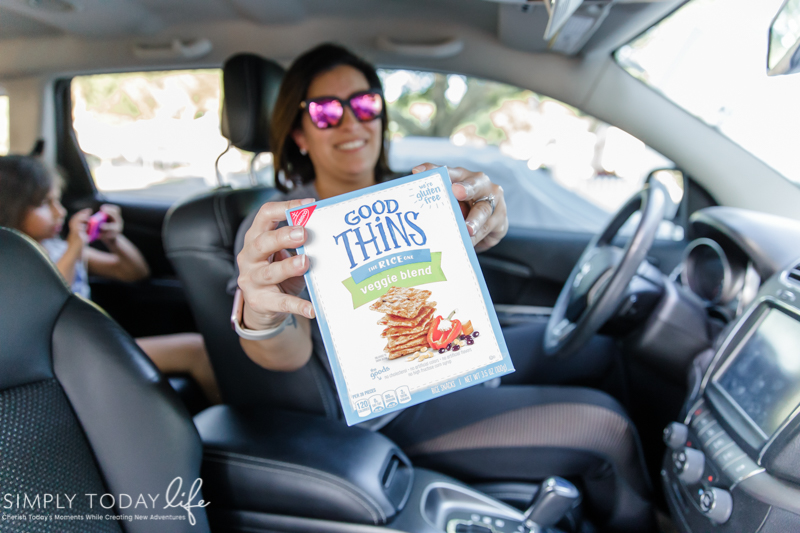 Family road trips can be filled with lots of amazing memories! Making sure that you are prepared with tasty snacks that are perfect for on-the-go snacking like GOOD THiNS, a fun playlist, movies, games, and everyone's opinion can make it the best road trip ever!
What is your favorite GOOD THiNS gluten-free flavor?