Have you ever wondered if mommy guilt is getting in the way of your parenting? Do you look at what other mothers are doing and feel shame that you aren't able to do those same things? Have you spent time wishing you were a better mother just because another child had a different situation than yours? If you have, then mommy guilt has been getting in the way of your parenting and I have some tips for conquering that.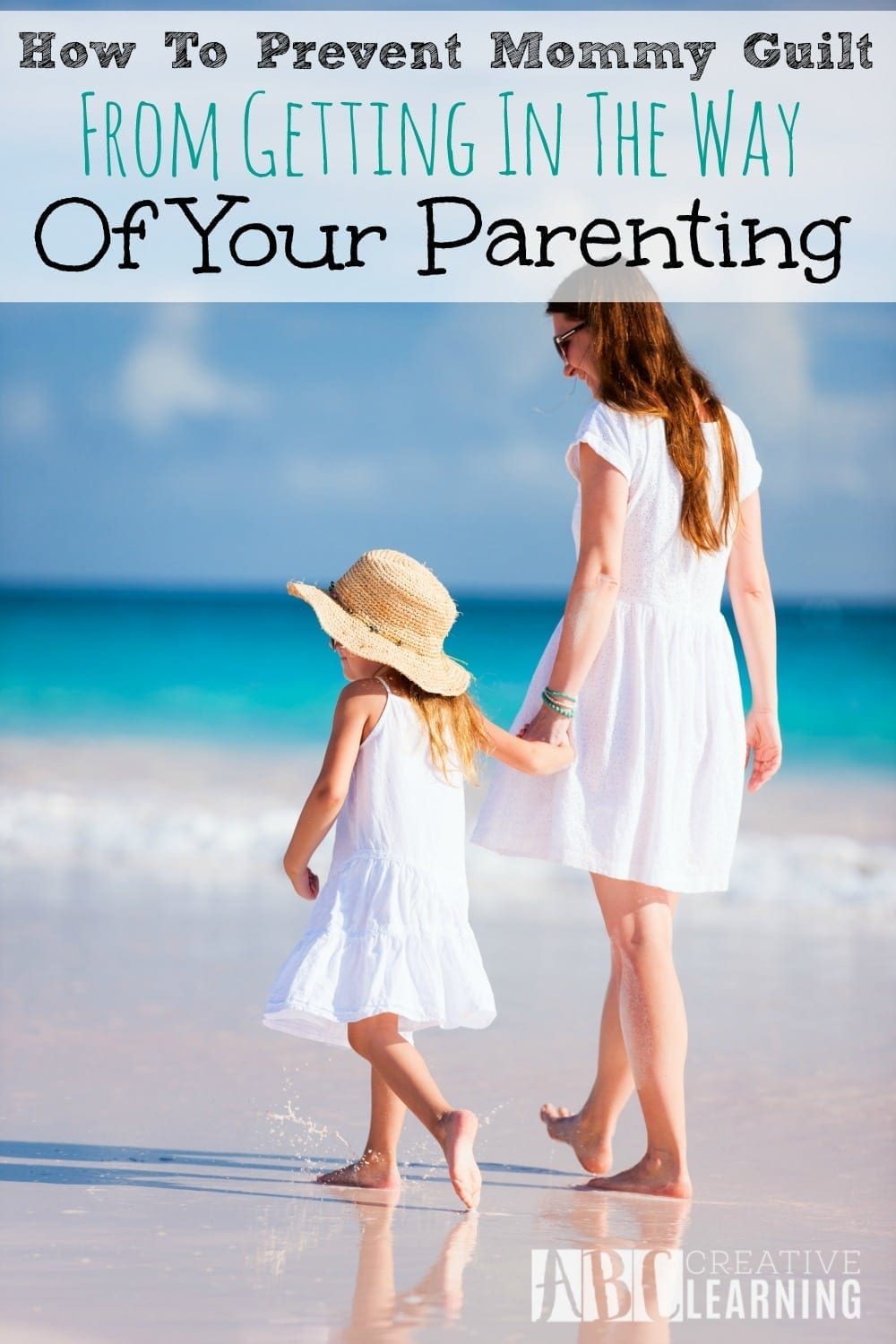 How To Prevent Mommy Guilt From Getting In The Way Of Your Parenting
Talk to your children about how they view you
One sure fire way to get rid of mommy guilt is to listen to your children. Find out what they see in you, and how they feel about what you are doing. Sometimes they will have problems, but most of the time they will only see the loving and amazing parent that you are. And if by chance they have problems and tell you, then work with them to fix those things and not what other moms are doing out there each day.
Stop looking at other families for comparisons
It is hard to not all into the trap of comparisons, and it is vital to yourself to get rid of and prevent mommy guilt that you stop comparing yourself to others. This means you will stop thinking, "I wish I had time for…", or "If only I could…" all the time. Your children need the mother they have, not the fantasy you wish you could be.
Turn off social media and focus on your family
Social media is a wonderful place to connect and share things with friends and family, but it can also become the very source of your mommy guilt. To prevent mommy guilt from getting in the way of your parenting, focus more on your family by turning off social media. This doesn't mean you have to deactivate your accounts, but perhaps remove the apps from your phone so you aren't getting constant notifications that lead you to feel inferior.
Set smaller goals so you don't get overwhelmed
If part of your mommy guilt is not reaching goals, then begin with small things and reach toward them gradually. This works great with things like putting aside savings for vacations, spending more one on one time with your children, or even losing weight. Smaller goals are easier to manage and will make it simple for you to focus and feel like you have accomplished something.
Accept that you can only do so much
At the end of the day, you have to simply accept you cannot do everything. You can do what you are able for your children, and love them to the best of your ability. Doing so is your ultimate best, and that is all that is truly important.
In today's society of constant comparisons, it is tough to get past the mommy guilt that often gets in the way of parenting your children. Focus less on the outside and more on what is happening inside your home and family. These tips will help you to become a better mother and let go of the guilt that has become a burden.
I hope you join me on this journey in living a life of guilt free with our children and family! To always know that as moms we do the best we can, while learning on the way!
How do you deal with mommy guilt?