Many don't know that Epcot has a spectacular holiday celebration every year. That's why I'm sharing with you what we think are The Best Parts Of Epcot International Festival Of The Holidays. Thank you, Disney, for inviting our family to attend this year Epcot International Festival of the Holidays.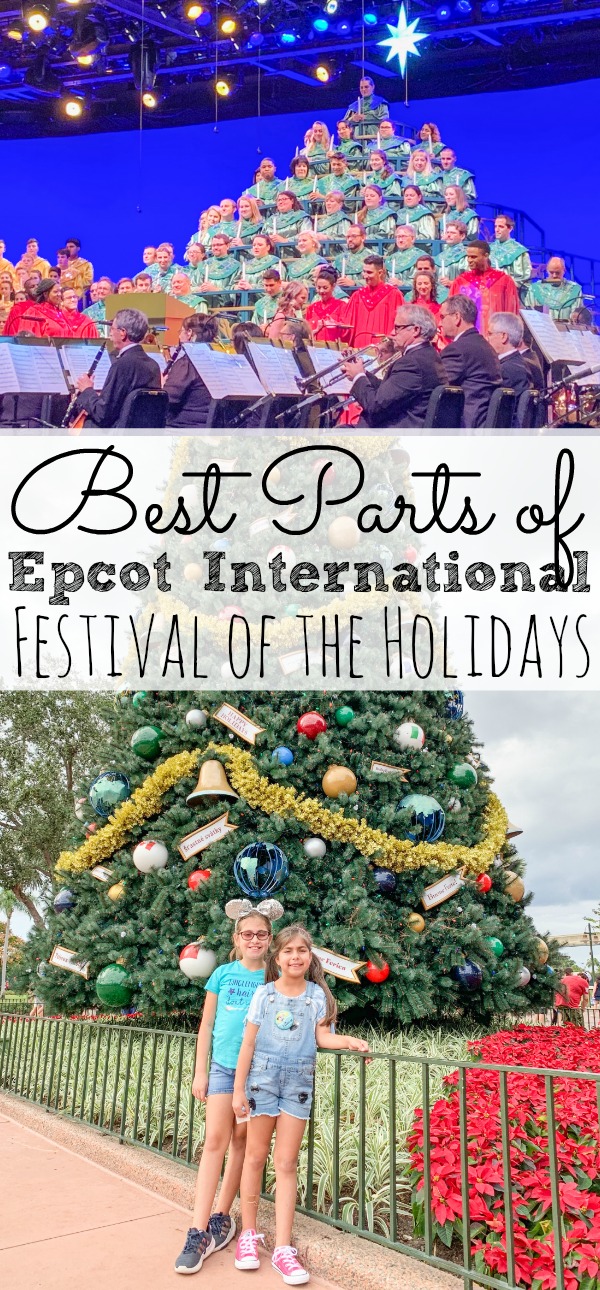 The Best Parts Of Epcot International Festival Of The Holidays
We're sharing with you a list of the best parts of Epcot Festival of the Holidays families shouldn't miss when visiting during the winter months. It's a celebration of countries and festivities families will enjoy. Ever wonder how other countries celebrate Christmas or how their traditions began? My girls love walking around the world at Epcot learning about different holiday traditions, but don't miss out on some of the other fun stuff going on in the parks!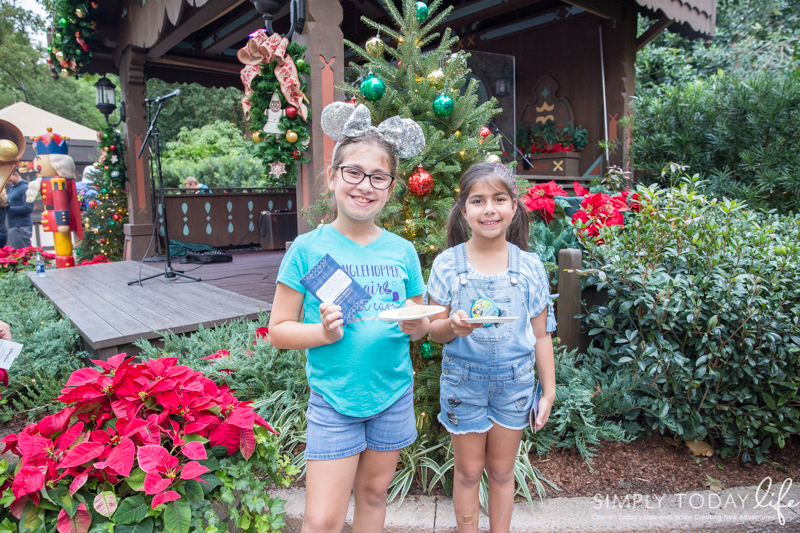 Eating Holiday Cookies Around The World
We all know that you can eat around the world when visiting Epcot, but this holiday season not only can you eat around the world, but you can eat cookies around the world. My daughters had the most fun tasting and eating all the cookies Epcot had to offer this year as part of the all-new Holiday Kitchens. The new Holiday Cookie Stroll includes five different holiday cookies in different Holiday Kitchens locations. Plus, there's a free treat at the end of your Holiday Cookie Stroll when you get your five stamps on your Festival Passport.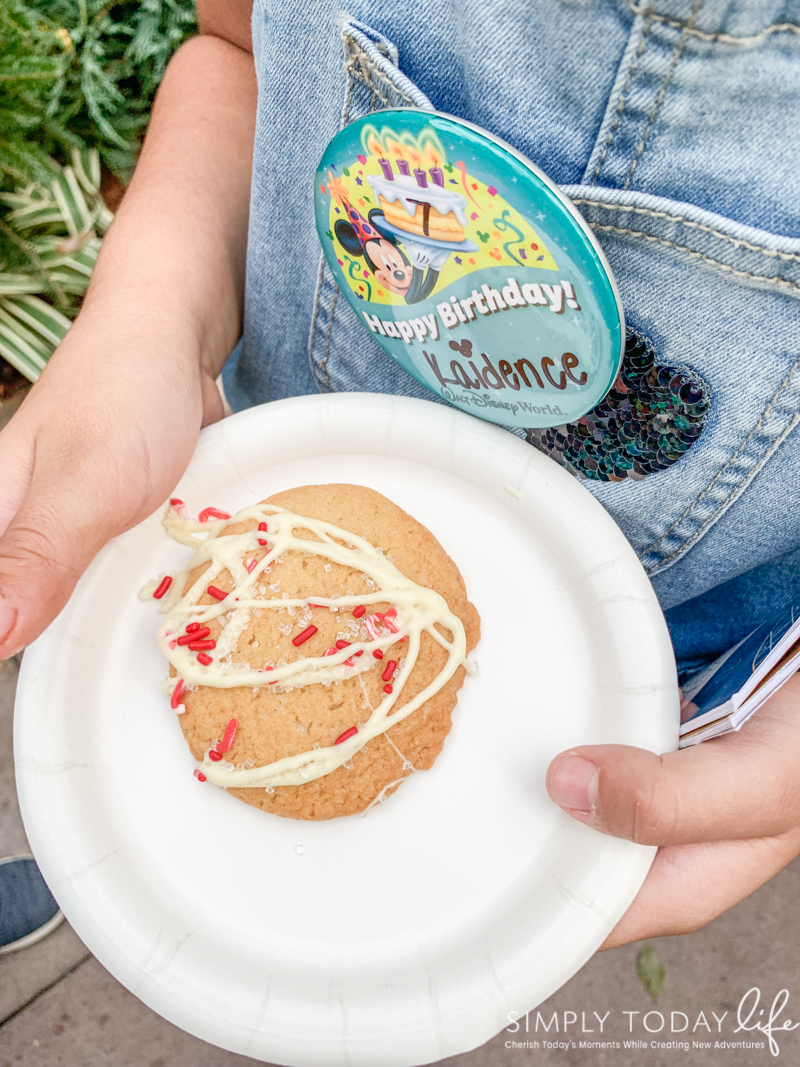 Food-Allergy Tip
Make sure to ask for the Enjoy Life allergy-friendly cookies. Although they are not apart of the cookie walk, it's a great way to keep those with food-allergies apart of the fun! My oldest who has several food allergies, was so happy when she was able to have a cookie and share in the fun!
The Festival Passport can be picked up at selected dining and shopping locations. It's a fun way to enjoy all the countries traditions, food tasting, cookie stroll, activities, and the best parts of Epcot International Festival of the Holidays.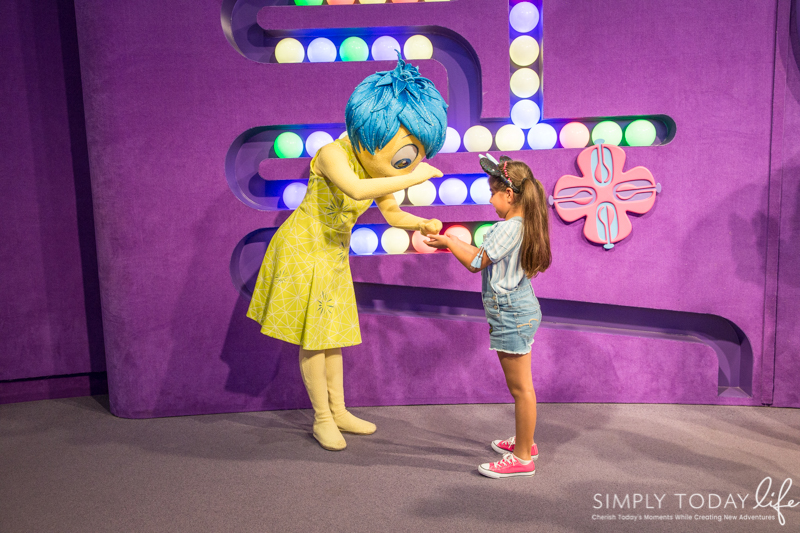 Visiting Your Favorite Disney Characters
It's so easy to get sidetracked with all the yummy foods, activities, shows, and cookies to taste. So, don't forget to visit some of your favorite Disney characters while visiting. Especially if your kids are a huge fan of Disney's latest animation film Ralph Breaks the Internet!
We got a huge surprise when we saw that both Ralph and Vanellope were visiting Epcot. My girls were so excited to get a photo with them. Especially since I got to meet them during the Ralph Breaks the Internet Red Carpet Premiere in LA the month before! PHEW!! Thank goodness that got me back on the cool mom list.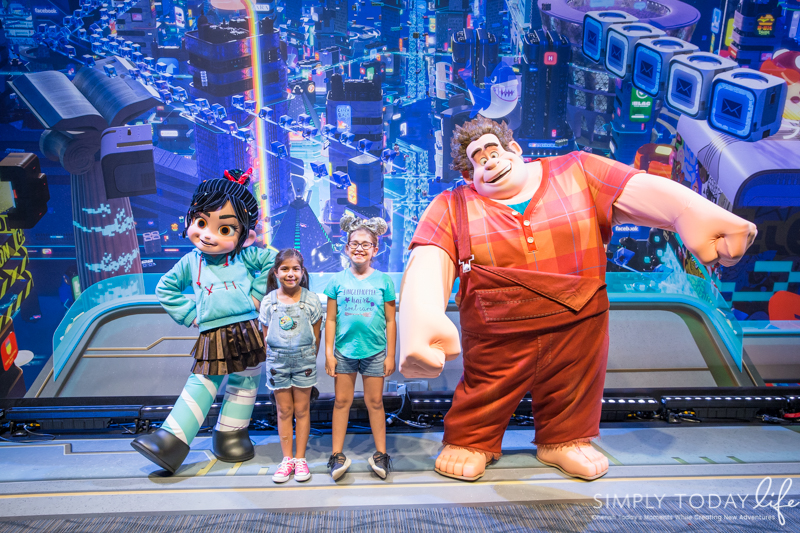 During our visit to Epcot, my youngest who was celebrating a birthday wanted to visit with Joy and Sadness. So we did. The girls were excited to once again visit with some of their favorite Disney characters. We also found that the character waiting for lines weren't as crowded as usual. I think guests were too busy enjoying those cookies I was talking about, so take advantage while visiting and get those character photos as soon as you get into the park. Especially since they won't be out all evening, but the cookie walk and festival activities will.
Oh, and don't forget to visit Santa Clause and Mrs. Clause over in America! It's such a treat for the kids and the set up is absolutely beautiful! Perfect if you're heading to Epcot's Candlelight Processional next!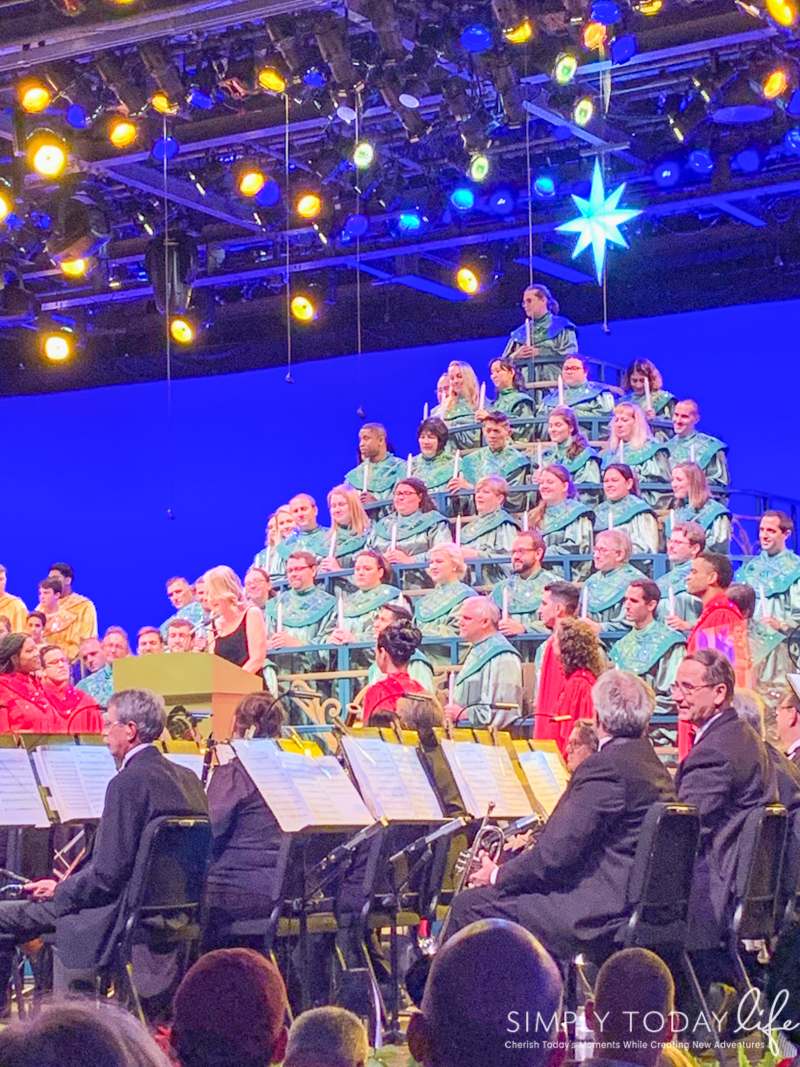 Epcot's Candlelight Processional
The Candlelight Processional at Epcot is by far our favorite part of visiting Epcot during the holiday season. The Candlelight Processional has been a part of the holiday celebrations at Disney for a very long time. I mean, I even remember being on the America Gardens Theatre stage with my high school friends and singing my heart out to all the amazing Christmas songs. Being in awe of the actor or actress who read the story out loud.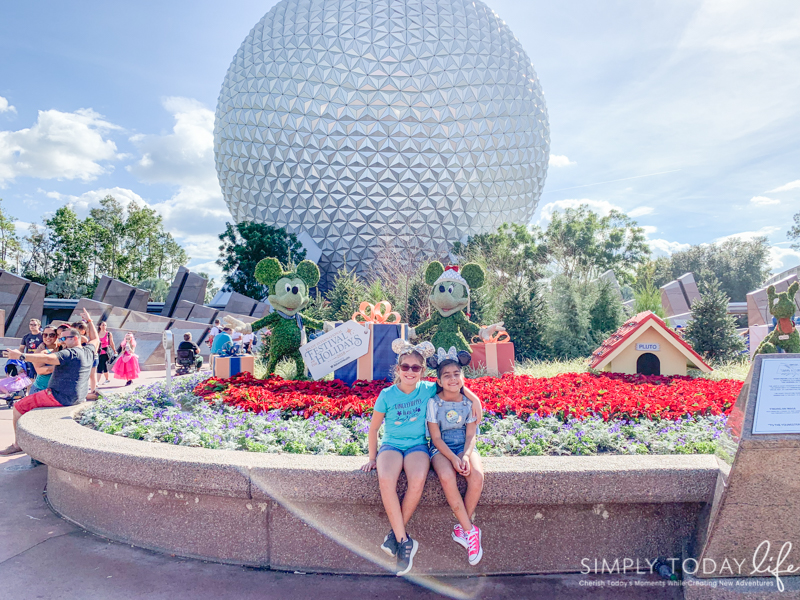 Now, not only have I built memories as a teenager during the Candlelight Processional at Epcot but now creating memories with my family as guests of Walt Disney World. Never in my wildest dreams would I have thought of that!
For us, it's become a family tradition to visit Epcot during the holidays to celebrate our daughters birthday and the beginning of the Christmas season. Just sitting back and allowing the Christmas joy to enter your soul is amazing and something that I've been needing with my family. This year we had the pleasure to enjoy the Christmas story told by Helen Hunt. As always the music was amazing and the atmosphere was joyous.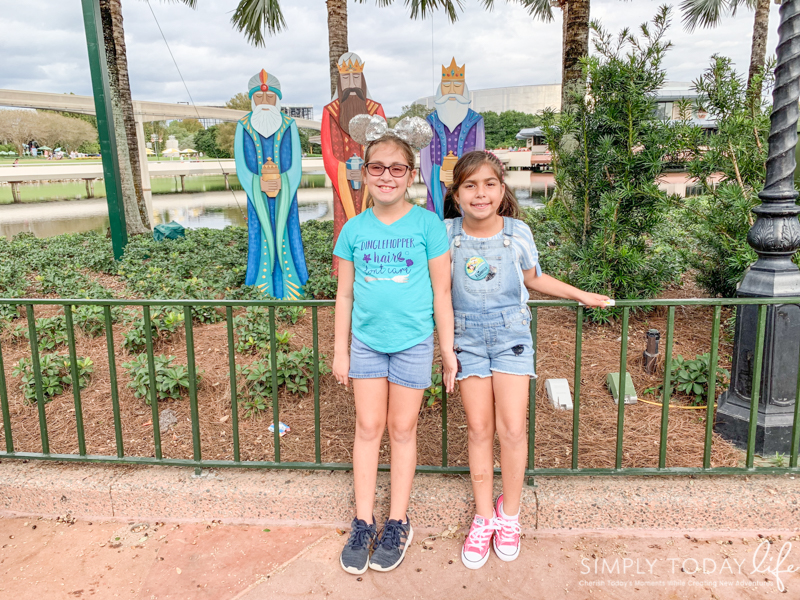 List of Narrators and Dates 2018
Chita Rivera – November 22 to 23, 2018
Helen Hunt – November 24 to 25, 2018
Alfonso Ribeiro – November 26 to 27, 2018
Robby Benson – November 28 to 30, 2018
John Stamos – December 1 to 2, 2018
Neil Patrick Harris – December 3 to 6, 2018
Whoopi Goldberg – December 7 to 9, 2018
Bart Millard – December 10 to 12, 2018
Blair Underwood – December 13 to 14, 2018
Gary Sinise – December 15 to 17, 2018
Pat Sajak – December 18 to 20, 2018
Auli'i Cravalho – December 21 to 23, 2018
Joey Fatone – December 24 to 25, 2018
Jodi Benson – December 26 to 27, 2018
Cal Ripken Jr. – December 28 to 30, 2018
Performances are at 5:00 pm, 6:45 pm, 8:15 pm daily until December 30th.
Visit the Walt Disney World website to purchase your tickets and for more information. It's an experience that you don't want to miss and memories your family will cherish always. No one does Christmas or the holidays like the Walt Disney World Resort does.

You Are Also Going To Love:
If you enjoyed learning about The Best Parts Of Epcot International Festival Of The Holidays, then you will also love the following Disney travel guides I have put together for you:
Have you visited Epcot during the holidays?