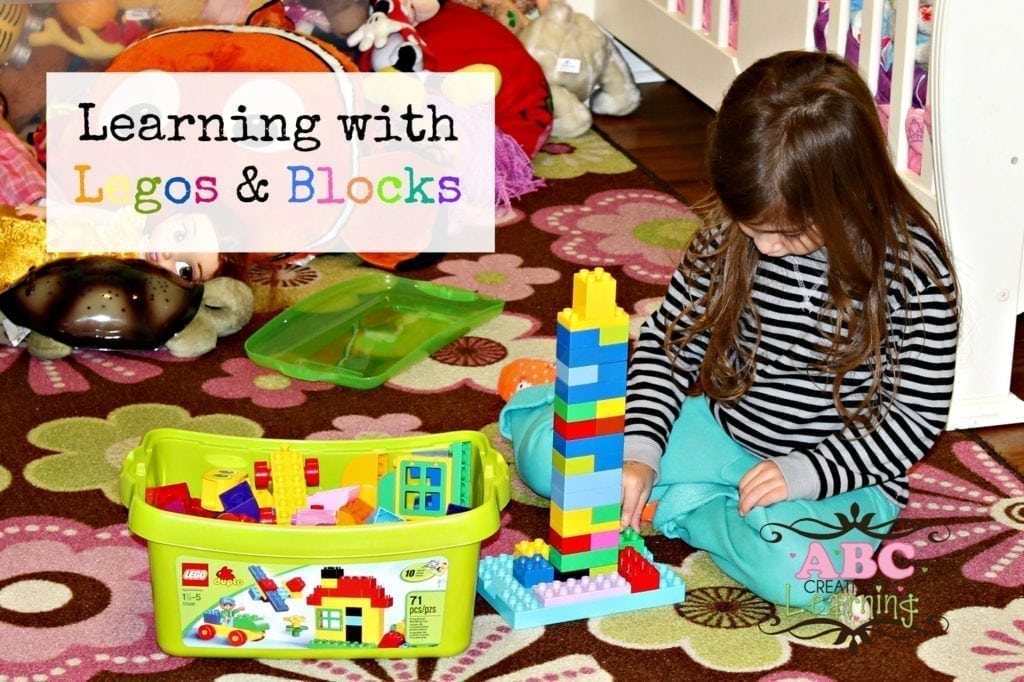 We know that most kids love to play with Legos and Blocks, but did you know about the benefits of playing with Legos or Blocks?  The classic Lego brick was designed by a Danish carpenter named Ole Kirk Christiansen in the 1940s.  Since then the Lego brand has been very well known in family homes.  Now a days Legos and Blocks are popular among both girls and boys, especially with all the different colors, styles, and themes created!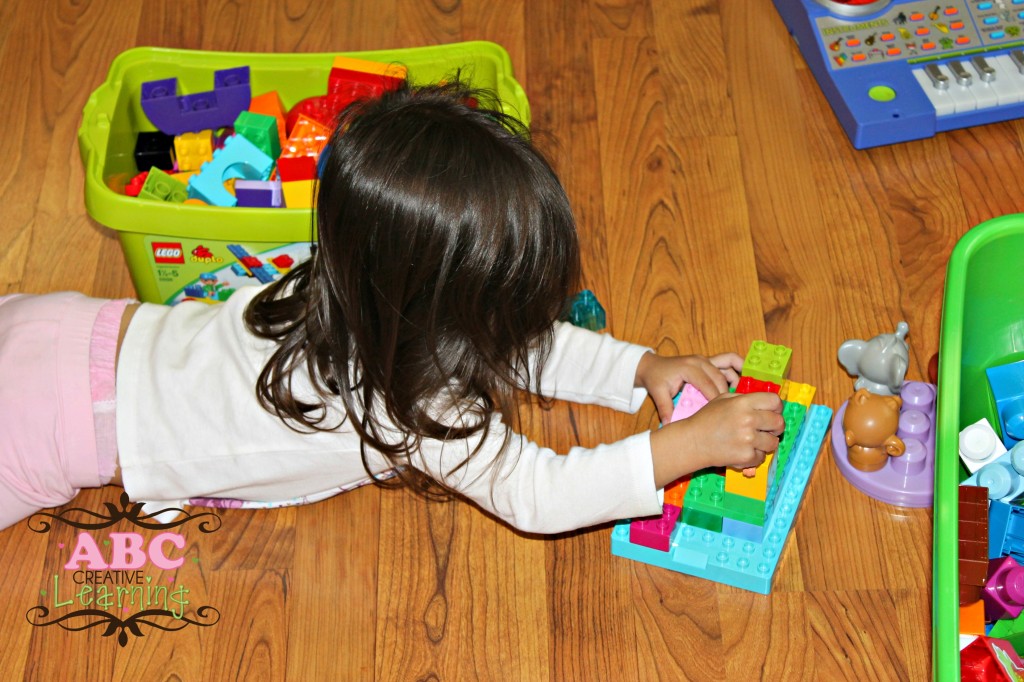 The Benefits for Child Development:
At a young age children need to be given the opportunity to develop their fine motor skills and building gives them that option through play.  Using their small hands and finger muscles children are able to manipulate Legos and Blocks to coordinate towers.  I know many parents who are not a fan of Legos or Blocks, honestly I can't blame them!  Have you ever stepped on one?  OUCH!!  But what better way to allow your child to develop a skill by allowing them to play?  It takes a lot of muscle and strength to put some of these pieces together.  The older your child gets, the smaller the pieces, becoming more of a challenge for them.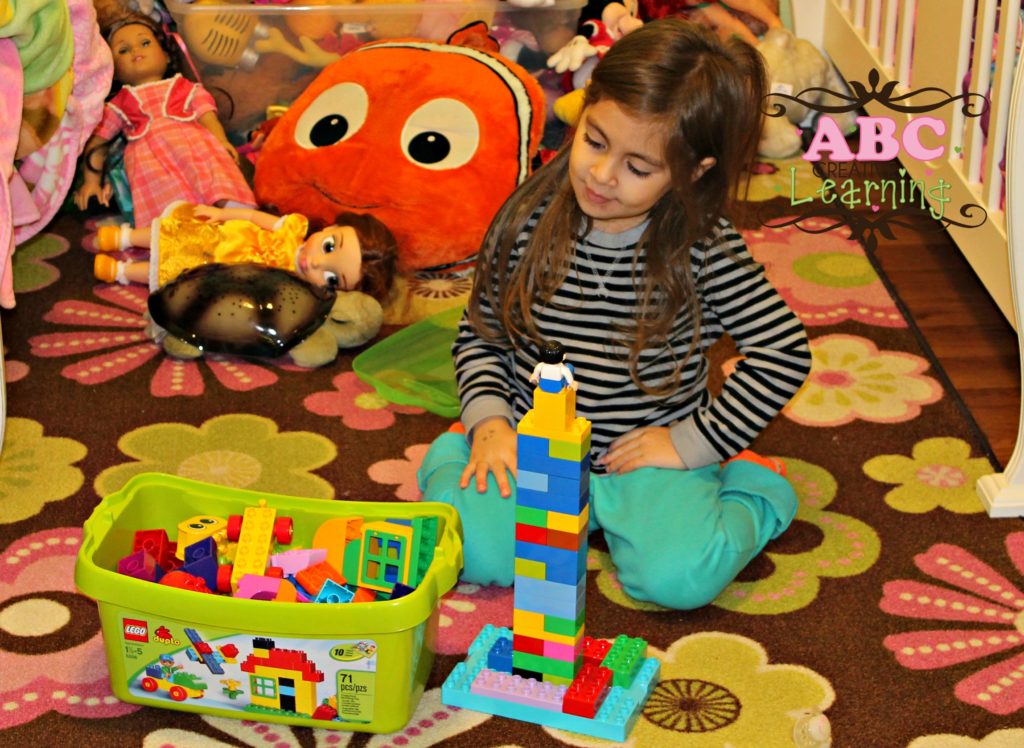 The Benefit of Problem-Solving Skills and Creativity:
There are so many different Lego and Block styles, themes, and sizes that children have the opportunity to use their problem-solving skills to build.  My girls have several Lego and Block containers with different themes.  I love how they mix and match sets to create designs.  Sometimes they realize that a Block will not fit on a Lego and the other way around.  Being able to think and using a trial and error method they are able to figure out which pieces go together to create what they have designed in their minds.  I can tell when my girls sit down to create something they have already thought about what they want to make!  I can see their wheels spinning on ideas and how they are going to pull it all together.  In the picture above Kaelyn has created a river (blue legos) with Eric (from the Little Mermaid) on the top waiting to save Ariel.  I love the story building behind each design.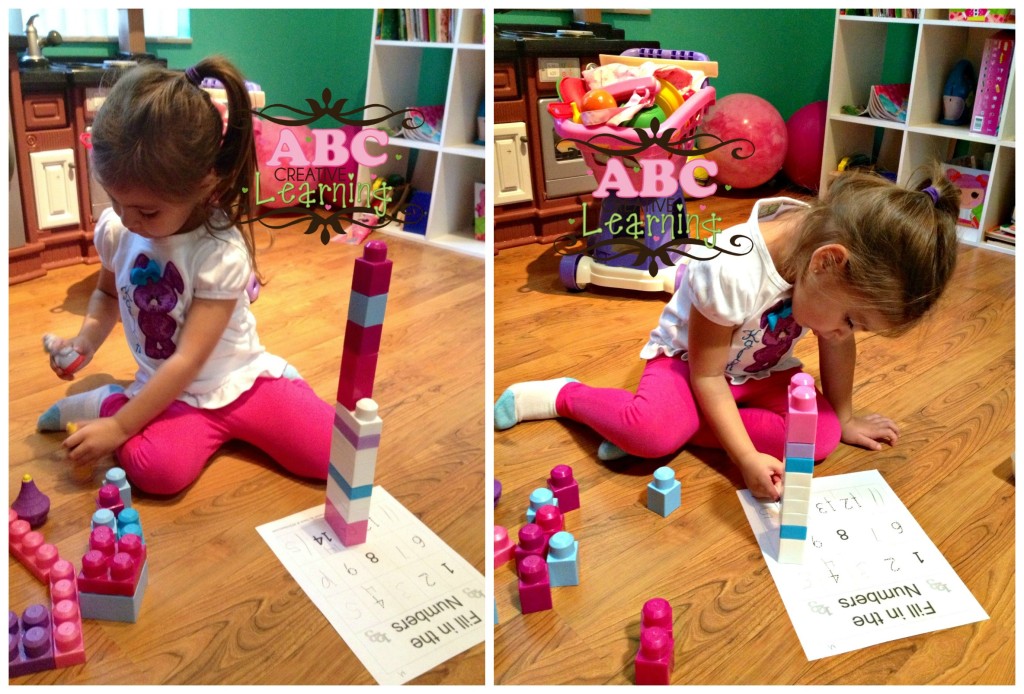 The Benefit of Math Skills:
I personally love using Legos and Blocks during math lessons!  It gives a visual of what the child is doing and it's definitely a great manipulative to use.  We have used our Legos and Blocks for counting, learning about length, sizes, colors, patterns, and now fractions.  The possibilities of using them in lessons are absolutely endless!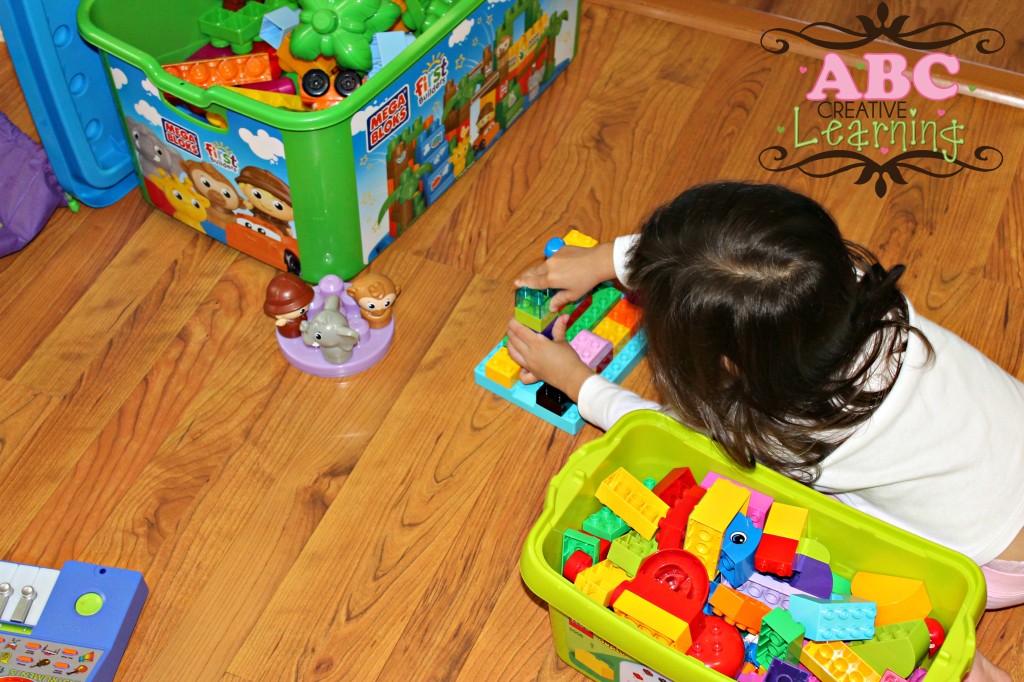 There are so many other ways and benefits for children to use Legos and Blocks!  Check out some of these amazing ways other parents, teachers, homeschoolers, and bloggers have taken advantage of using these amazing building toys!
When you see your child creating, make sure to ask them what they are doing or what they have made!  Encouraging and building confidence in what they are doing will only strengthen these skills!
What's your favorite way to incorporate Legos and Blocks into daily lessons?