The benefits of Learning with Lego and Blocks for child development are endless. They make learning and play the perfect combination for kids to get hands-on interaction while making sure their brain is also doing work.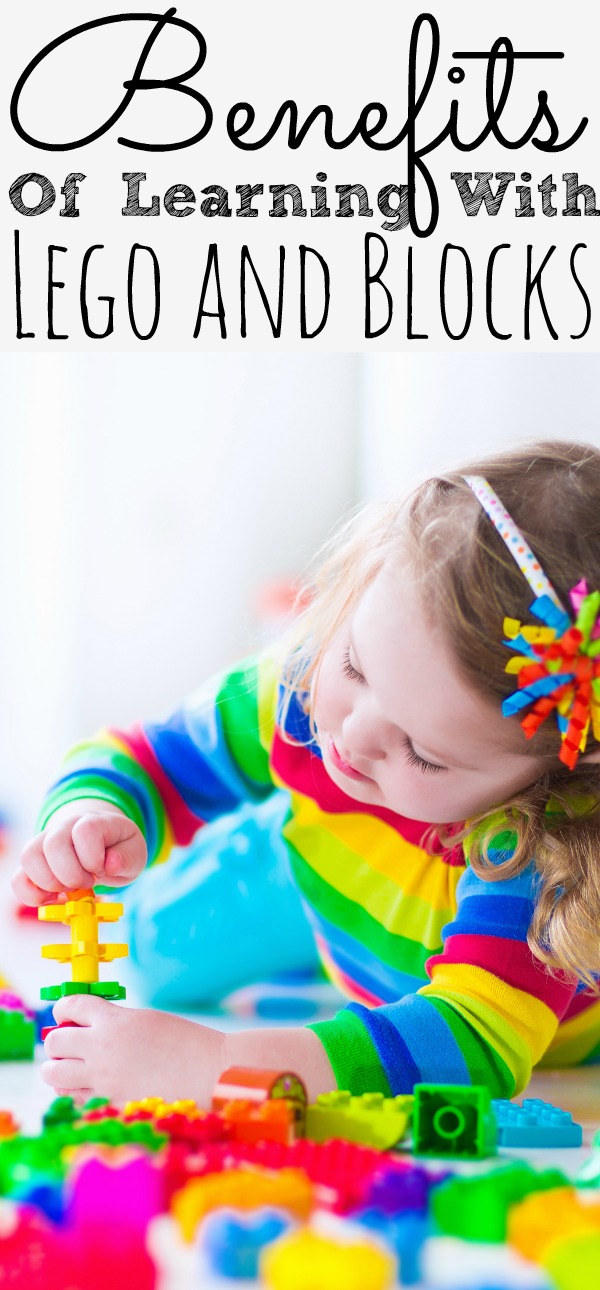 Benefits of Learning with Legos and Blocks For Child Development
As a mom of two young girls and former elementary education teacher, I've used both Legos and blocks in many lessons. Not only do these items benefit the child's imagination, but also fine motor skills in preschoolers and young children. Being able to grasp these items and move them around allows the child to develop the skills needed later in life.
When Did Lego Come Around?
The classic LEGO brick was designed by a Danish carpenter named Ole Kirk Christiansen in the 1940s. Since then the Lego brand has been very well known in family homes. Nowadays Legos and Blocks are popular among both girls and boys, especially with all the different colors, styles, and theme designs.
I wonder if Ole Kirk Christiansen every thought that the LEGO brick would be in the majority of families home now?
This post contains affiliate links.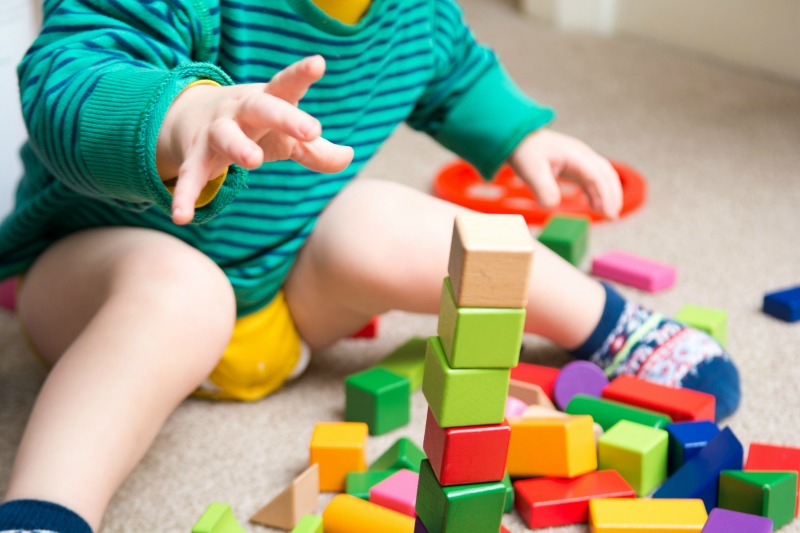 We all know that kids love playing with blocks and legos, but did you know that there are so many different benefits for kids to do so? Just think of these developmental skills your kids are acquiring next time you step on those tiny blocks in the middle of the night.
How Do Lego and Blocks Help Child Development
At a young age, children need to be given the opportunity to develop their fine motor skills and building gives them that option through play. Using their small hands and finger muscles children are able to manipulate Legos and blocks to coordinate towers.
I know many parents who are not a fan of Legos or Blocks, honestly, I can't blame them! Have you ever stepped on one? OUCH!! But what better way to allow your child to develop a skill by allowing them to play?
It takes a lot of muscle and strength to put some of these pieces together. The older your child gets, the smaller the pieces. Becoming more of a challenge for their small fingers and hands to manipulate.
fine-motor skills
hands and finger muscle strenghtening
hand and eye coordination
will help with using a pencil and scissors later on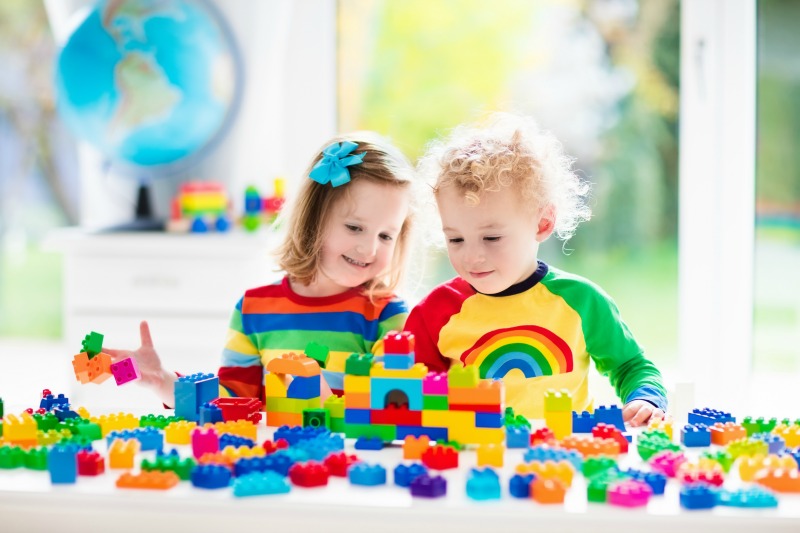 How Do Lego and Blocks Help With Problem-Solving Skills and Creativity
There are so many different Lego and block styles, themes, and sizes that children have the opportunity to use their problem-solving skills to build. My girls have several Lego and block containers with different themes. I love how they mix and match sets to create designs. Sometimes they realize that a Block will not fit on a Lego or the other way around.
Being able to think using a trial and error method helps them to figure out which pieces go together. Creating architectures they have thought up in their minds. I can tell when my girls sit down to create something they have already thought about what they want to make! I can see their wheels spinning on ideas and how they are going to pull it all together.
problem-solving skills
learning trial and error
creating towers and imaginative worlds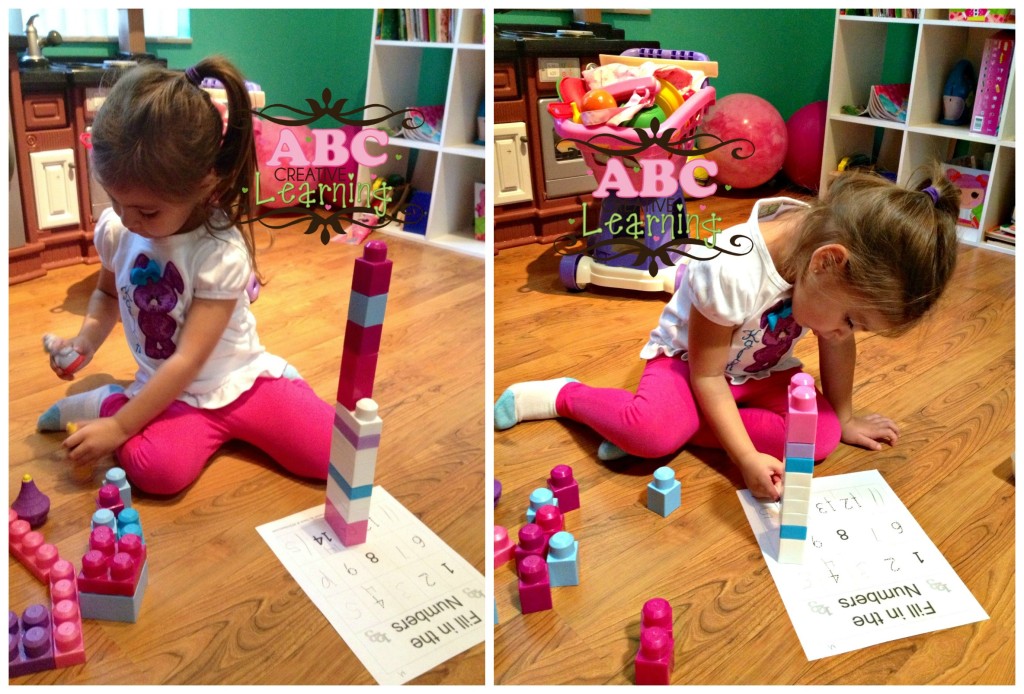 How To Use Lego and Blocks For Teaching Math Skills
We love using legos blocks during math lessons! It gives a visual of what the child is doing and it's a great manipulative to use. We have used our Legos and Blocks for counting, learning about length, sizes, colors, patterns, and now fractions. The possibilities of using them in math lessons are endless!
learning about sizes and weight
how to measure in length
colors
patterns
adding and subtraction
teaching fractions
shapes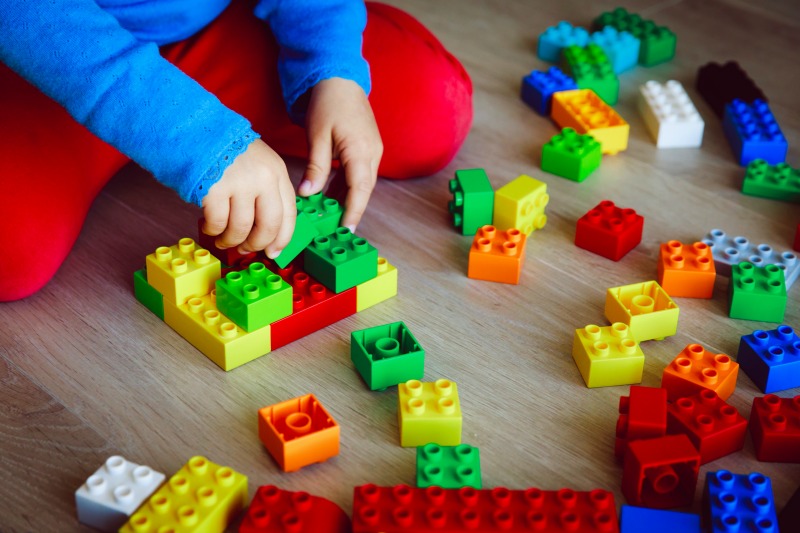 Ways Kids Can Learn With Lego And Blocks
There are so many other ways and benefits for children to use Legos and Blocks! Check out some of these amazing ways other parents, teachers, and homeschoolers have taken advantage of learning with legos and blocks.

When you see your child creating, make sure to ask them what they are doing or what they have made! Encouraging and building confidence in what they are doing will only strengthen these skills! Who knows, you might have a future architect in your home.
You Are Also Going To Love:
If you enjoyed reading about the Benefits of Learning with Legos and Blocks, Child Development you will also love the following learning activities I have put together for you:
What's your favorite way to incorporate Legos and Blocks into daily lessons?