As a former teacher and homeschooling mom, education is a priority in our home. Now, that doesn't mean that my girls are doing school work all day long. Instead, I find ways to keep them interested and ways to help them want to learn during school breaks. Here is how you can Keep Your Kids Learning All Summer With Revolution Math + 14 Day FREE Trial.
This is a sponsored post with Revolution Math and The Motherhood. All educational opinions are my own.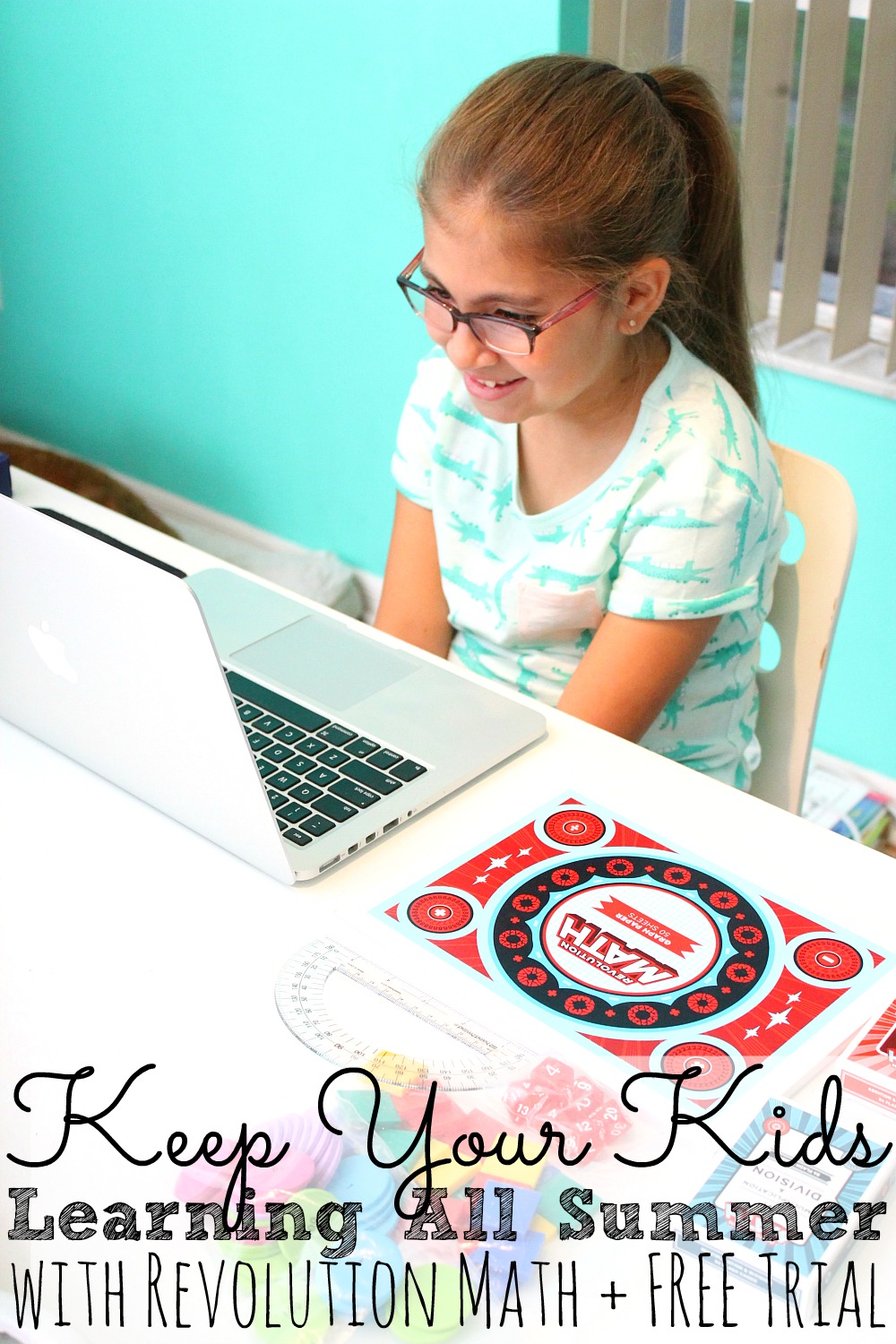 Keep Your Kids Learning All Summer With Revolution Math + 14 Day FREE Trial
My daughters are pretty easy when it comes to keeping them learning during the summer months, but finding fun ways to learn can be a bit challenging at times. Especially with all of the fun activities and travels going on. I always prefer being able to be there with them as much as possible when they are completing workbooks or playing educational games.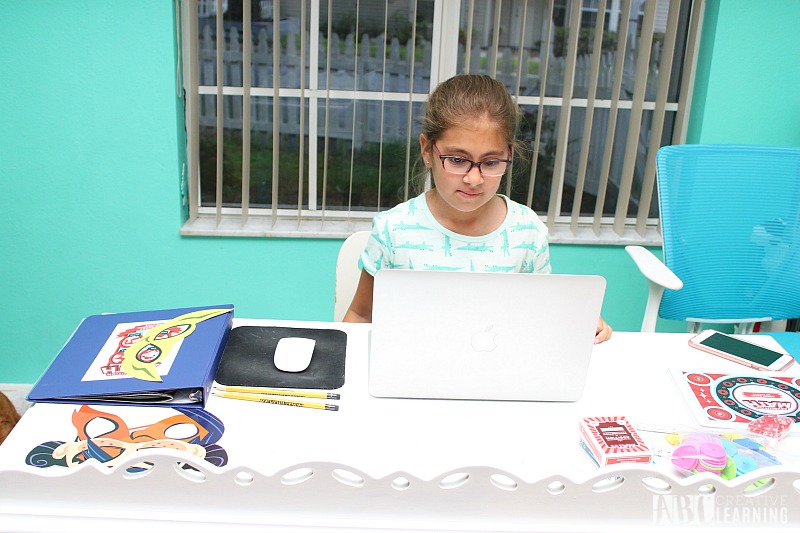 That might be why I love Revolution Math so much! It gives me the peace of mind that someone is helping my daughter through every step of her lesson and answering any questions she might have. Plus, it was wonderful watching her so excited about wanting to practice math lessons she had already learned in second grade. Perfect for keeping her mind thinking and practicing prior materials.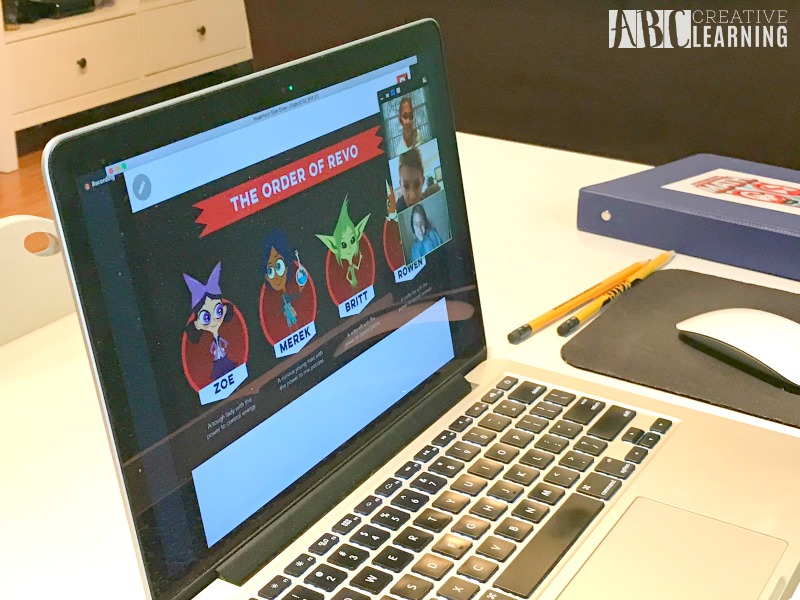 What is Revolution Math and why does it work?
Revolution Math is an online teacher lead course that uses a story-based curriculum encouraging students from second to fifth grade to become part of the story. Using math manipulative the students use Common Core math games to solve problems that are presented in the story.
Revolution Math works simply because they have done the research on what works for children. They combine story-based learning, digital game-based learning, small class size, and positive teacher to student relationship.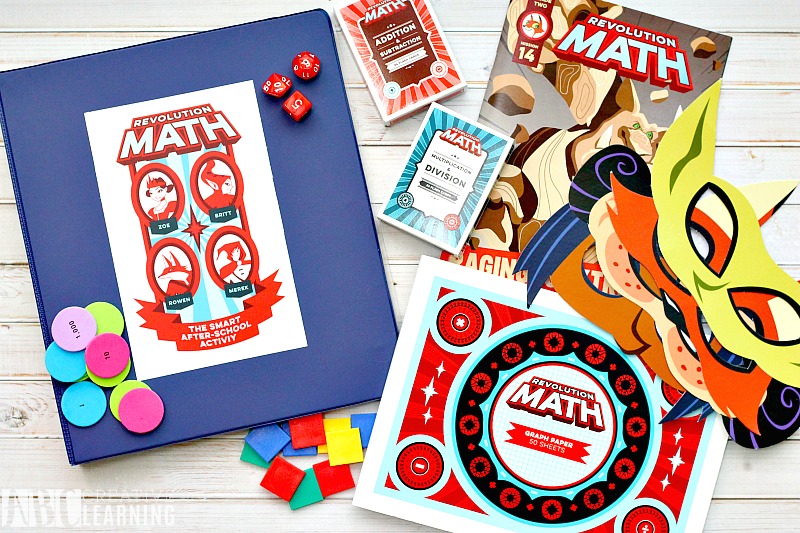 How does it work?
Classes consist of two to four students who meet once a week for 60 minutes. Each student gets the opportunity to become one of the characters in the story. Students actively engage in the weekly story by reading their character's lines throughout the lesson. Together the students in the class work as a team to solve the problem their characters are facing. Plus, all the materials needed to complete the week's assignment are mailed directly to your home.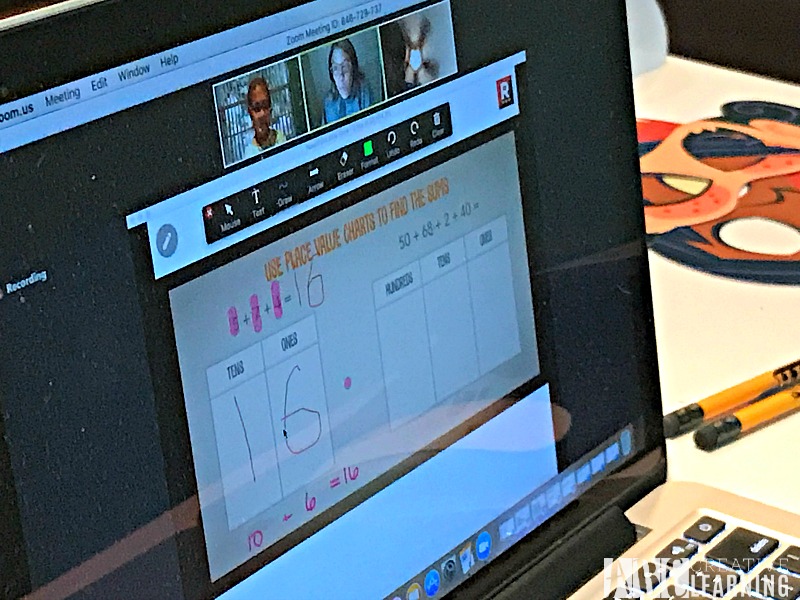 Reasons we loved Revolution Math
My daughter is practicing math skills all summer long
Fun environment
Positive teacher lead class
Classmates = New friends
Flexible schedule
Not only is she doing math, but reading is involved too
Using her imagination when asked to read character role
Fun Manipulatives
Online technology
Positive encouragement
Teachers don't rush, instead, they guide student into problem-solving
Easy to use
Positive re-enforcement with prizes when levels are completed
14-Day FREE Trial
MY DAUGHTER LOVED IT!!!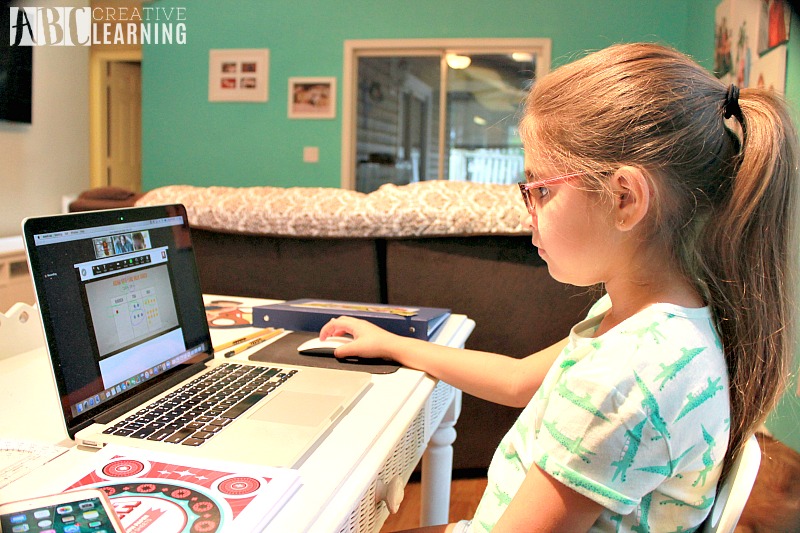 My daughter has attended a few classes of Revolution Math, has another one this week, and we will be signing her up for the weekly classes once her free membership is up. She really enjoys the class and I can see the excitement of learning.
This year we didn't sign up for sports, swimming lessons, dance, or will be going on any out of state vacation, but I'm happy that my third grader is going to be ready for school in the Fall. To me, that's a win this summer!

So if you use the code and the 14 days free trial your child will basically get tutoring all summer long for fraction of the price! If you get the chance to try out Revolution Math come back and let me know how your child liked it. I know you will love it as much as we did!
How will you be helping your kids get ready for the new school year?

SaveSave
SaveSave
SaveSave
SaveSave
SaveSave
SaveSave
SaveSave
SaveSave
SaveSave
SaveSave
SaveSave