I received Sweet Debbie's Organic Treats Allergy-Free & Vegan Recipes Cookbook for exchange of this review.  All opinions are my own and no other compensation was given.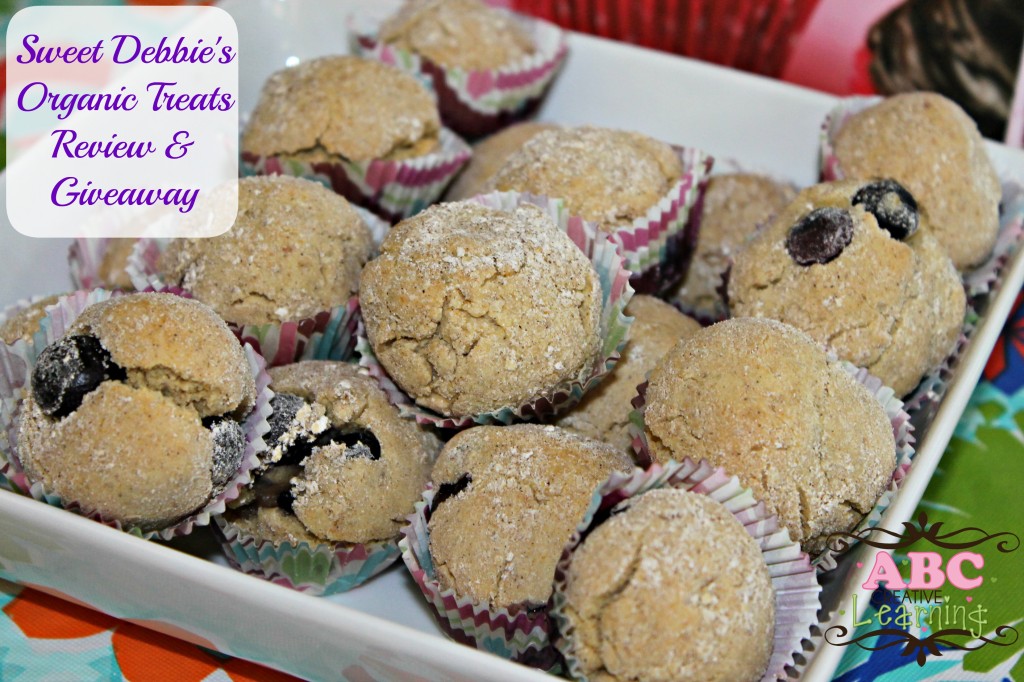 As you all know my oldest daughter Kaelyn suffers from several food allergies and we have been trying to go as gluten free a possible in our home.  So, you can imagine my excitement when I got the opportunity to check out the newest allergy-free cooking book to hit the shelves, Sweet Debbie's Organic Treats Allergy-Free & Vegan Recipes from the Famous Los Angeles Bakery!
I was super excited to try out some new recipes, especially from Debbie Adler!  I loved how she layed out the book with amazing pictures, suggested ingredients, techniques, and tool kits.  This is great especially if you are new at using these types of ingredients.  I remember when I first started baking allergy friendly it was all so foreign to me and Debbie really explains what each ingredient is and what it's used for.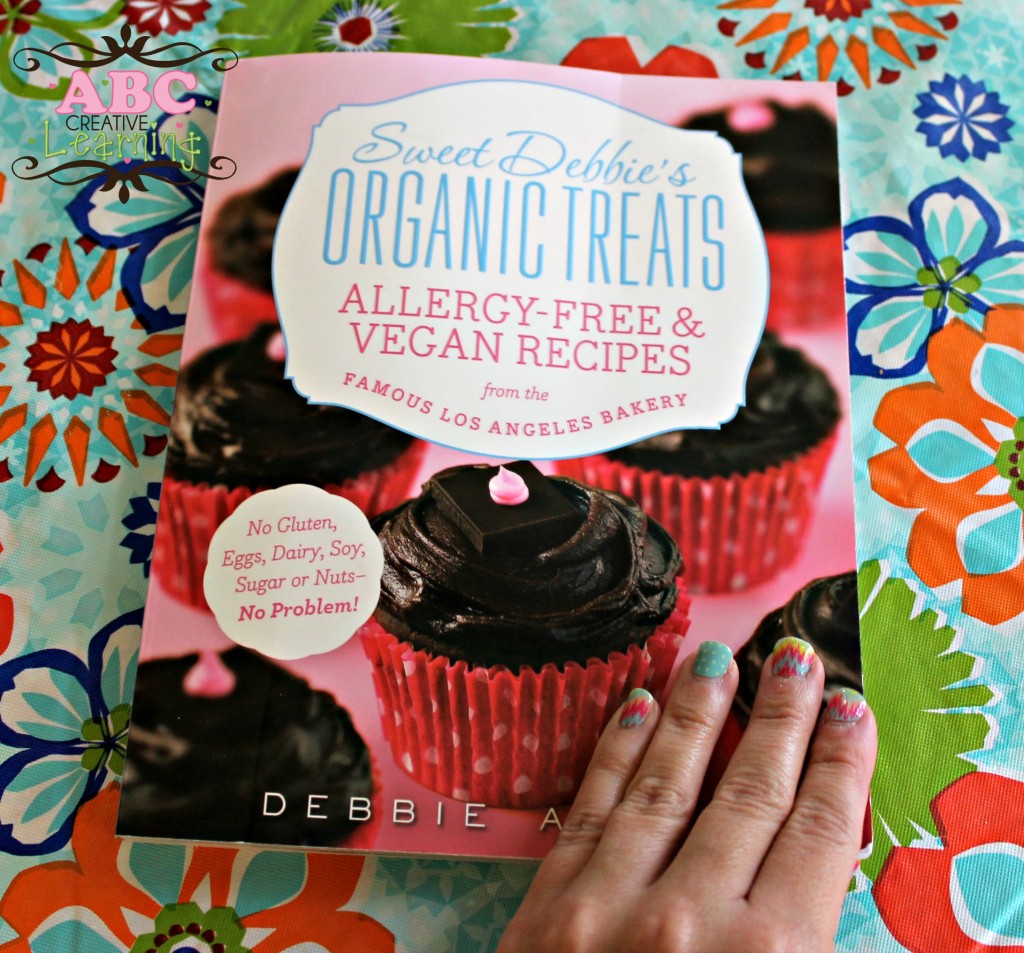 There were so many different yummy choices that I couldn't decide which recipe to make, so of course I left it in the hands of my 2 year old, 4 year old, and my husband 🙂
Here are some of the Recipe Chapters in the book:
Chapter 3: Power Muffins
Chapter 4: Brownie Points
Chapter 5: A Cookie in the Hand is Worth Two in La Bouche
Chapter 6: Cupcake Love
Chapter 7: Raising the Bar
Chapter 8: Baked Donut Holes
Chapter 9: Our Daily Bread
There are lots of different bakery recipes included in the book!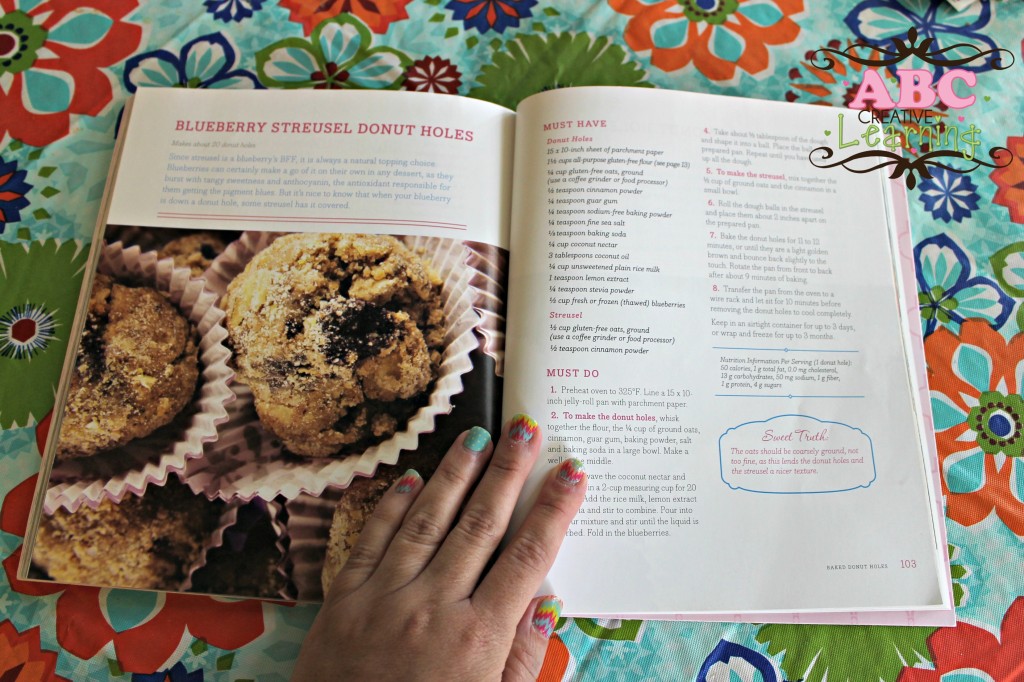 As you can see everything is very organized on the recipe page, easy to read, and very detailed with all the information.
After much flipping between recipes, everyone decided they wanted to try out the Blueberry Streusel Donut Holes!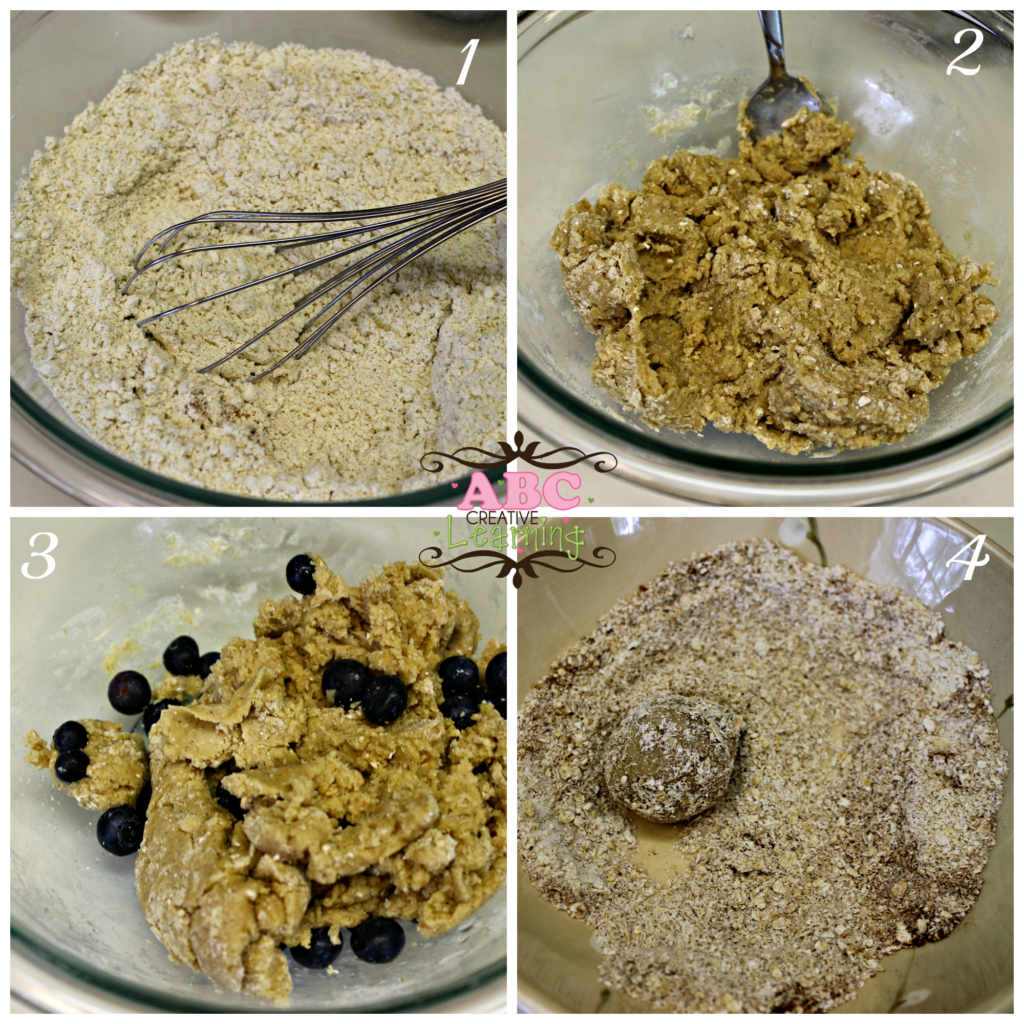 The recipe was very easy to follow and not difficult at all to make.  I only wished that the ingredients were easier to find at local stores.  You can definitely substitute some of the ingredients listed for each recipe, but then it would take away from having a nice healthy treat 🙂  I found most of the ingredients I needed at Target and just stopped by really quick at our local Health Food Store to pick up the rest.
I ended making the Blueberry Streusel Donut Holes for Easter Sunday and they were a big hit at our home.  I think they were even more delicious the next day with a wonderful hot cup of coffee!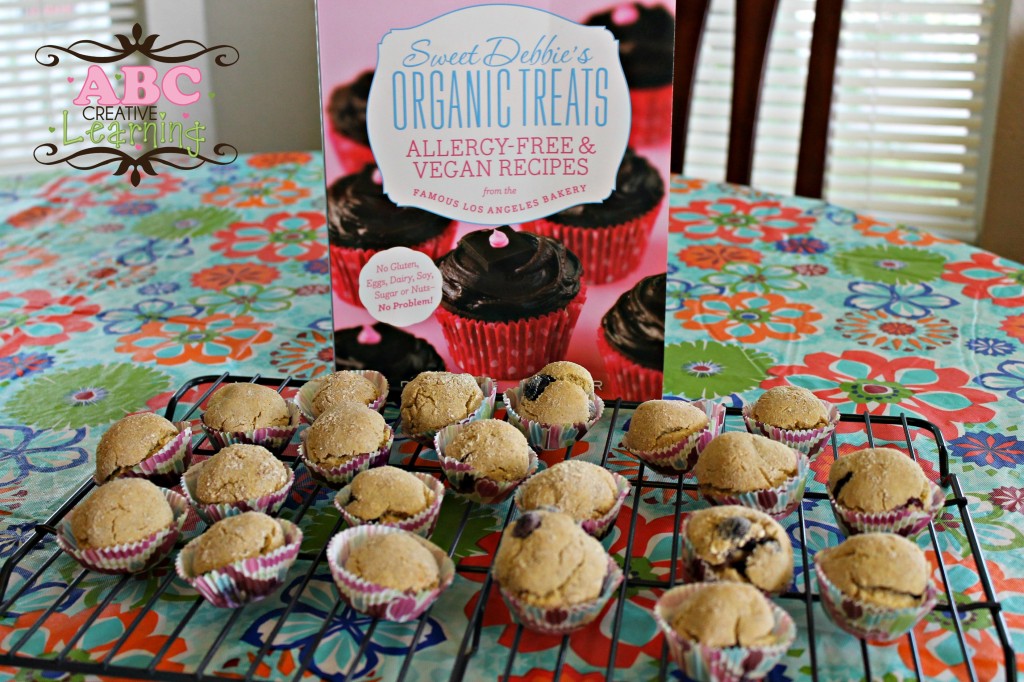 If you or a family member are vegan, diabetic, have celiac desease, food allergies, food intolerance, or simply want to be able to enjoy delicious food in a healthy way, then I absolutely recommend Sweet Debbie's Organic Treats!  She has shared so many incredible recipes that are perfect for parties, snacks, and on the go.
My daughter who has food allergies to peanuts and dairy was absolutely thrilled to try something new and she can't wait until I bake some of Debbie's Oatmeal Fudge Chocolate Chip Cookies!
I'm so excited to be able to offer one of my readers this awesome book!!  Enter below for a chance to win a copy of Sweet Debbie's Organic Treats Allergy-Free & Vegan Recipe Book!
a Rafflecopter giveaway
What Recipe are you most excited to try out?