When it comes to red carpet events Marvel knows how to put on a show! Especially for a film that has been ten years in the making! Check out my Avengers: Infinity War Red Carpet Premiere Experience. Thank you, Disney and Marvel, for flying me out to LA to experience yet again another spectacular red carpet. All superhero opinions are my own.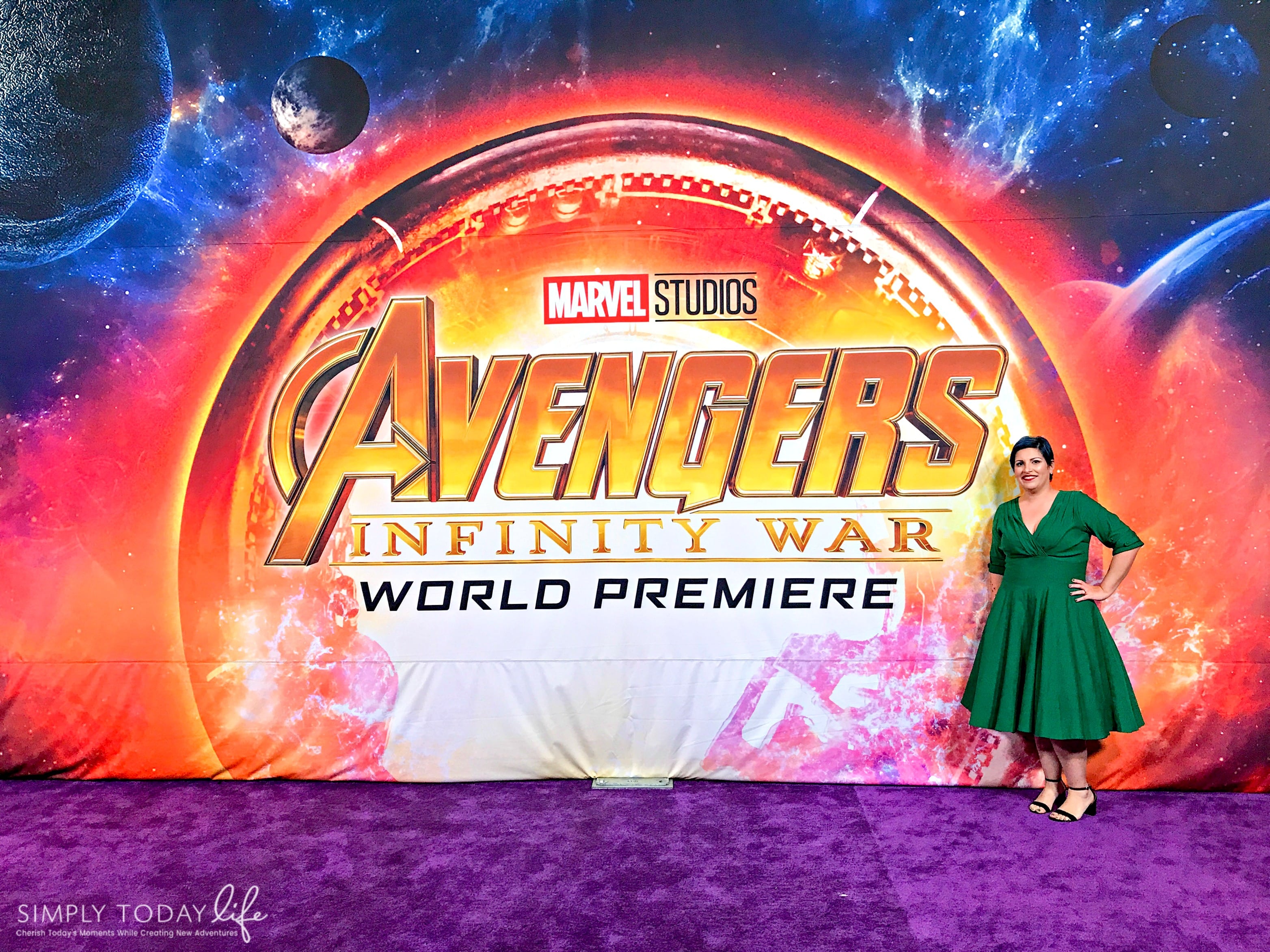 Avengers: Infinity War Red Carpet Premiere Experience #InfinityWarEvent
Every red carpet premiere needs to the perfect outfit, right? Well, I knew I wanted to choose a color that would match one of the Infinity Stones and after setting eyes on this beauty from Unique Vintage I knew that was it! The dress reminded me something worn in Captain America and the emerald green color matched the Time Stone perfectly! What do you all think?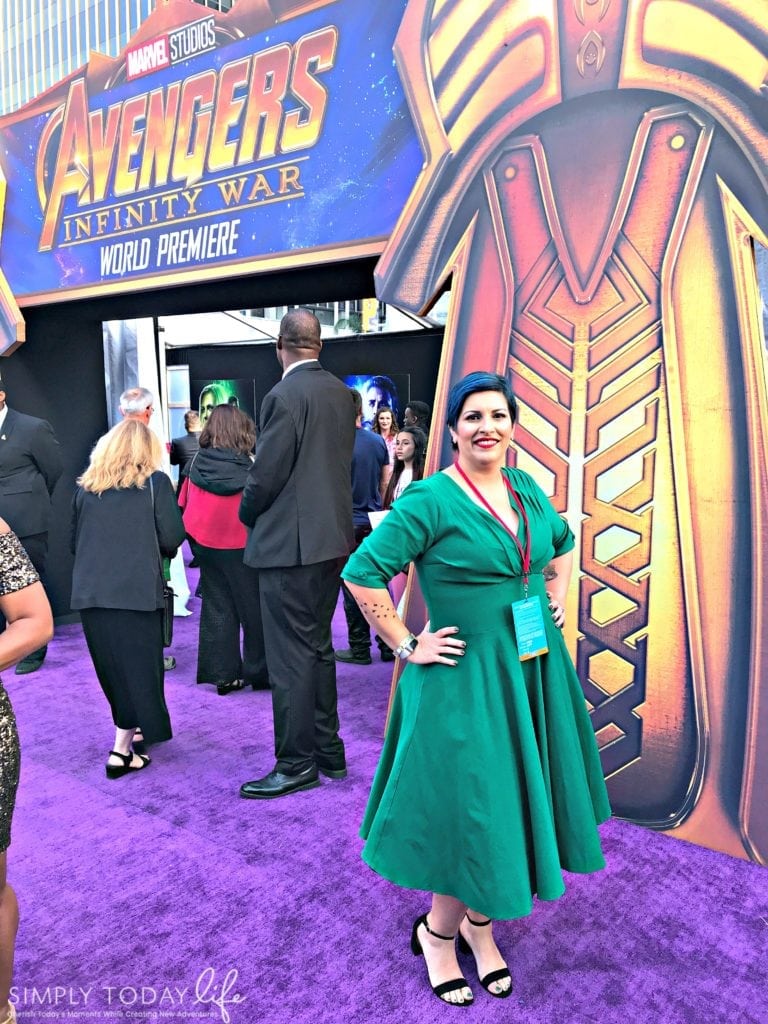 As always at any Marvel red carpet premiere, all the stars are there, especially when it comes to the cast! This movie has been long awaited and no one wants to miss it, not even anyone in Hollywood. The Avengers: Infinity War Red Carpet Movie Premiere was my fourth red carpet premiere. Followed by Jungle Book, Moana, Guardians of the Galaxy Vol. 2, and A Wrinkle In Time.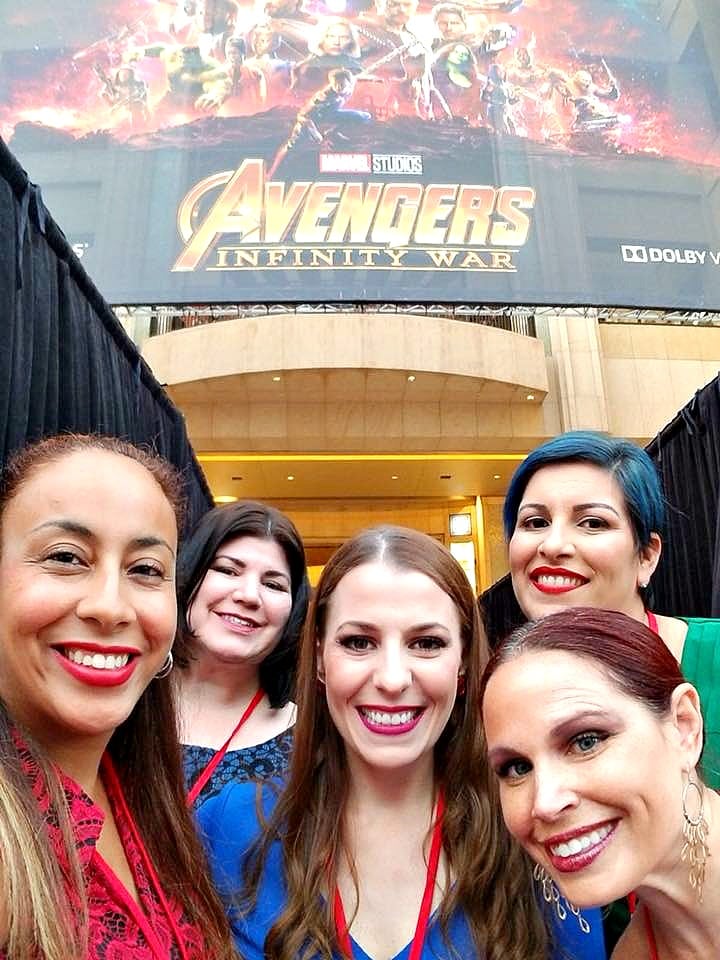 This was one of my favorite red carpet events. Simply because they made the carpet long and there was no hurry to get through to the next room. They created these long tunnels on the red carpet filled with the film's costumes, props, and decor. I could have spent hours going through all the fun props and costumes worn by the cast. The details of everything was phenomenal.
You also have all the celebrities walking the red carpet alongside you. We saw so many actors on the red carpet just standing by us. It was great to see them in their element and just be a normal person with their family and friends. Enjoying these moments with people who support their careers and fans who adore their work.
The entire cast and crew attended this amazing movie premiere. The only cast member missing from the event was Chris Evans because he's working on his Broadway show as we speak. He was definitely missed!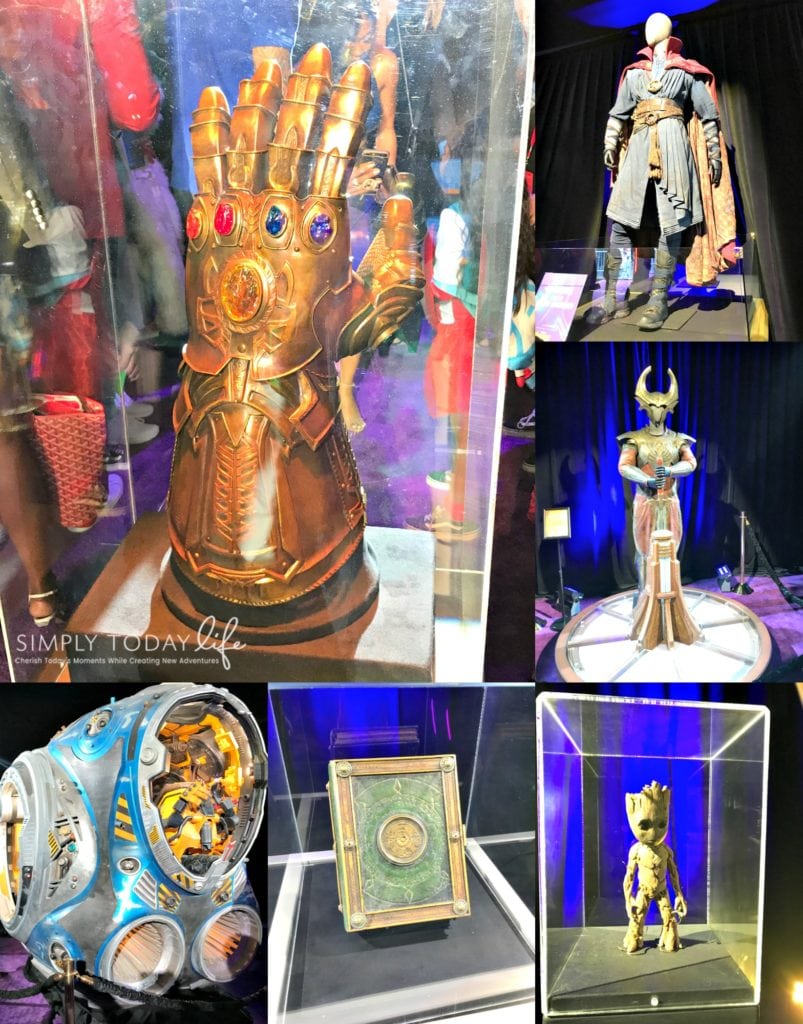 Once we got our fill of celebrities, props, and photos we headed into the Dolby Theater to watch the world premiere of Avengers: Infinity War. To check out what I thought of the film, a no spoiler movie review, and to see if the movie is appropriate for kids, make sure to check out the review I wrote earlier this week.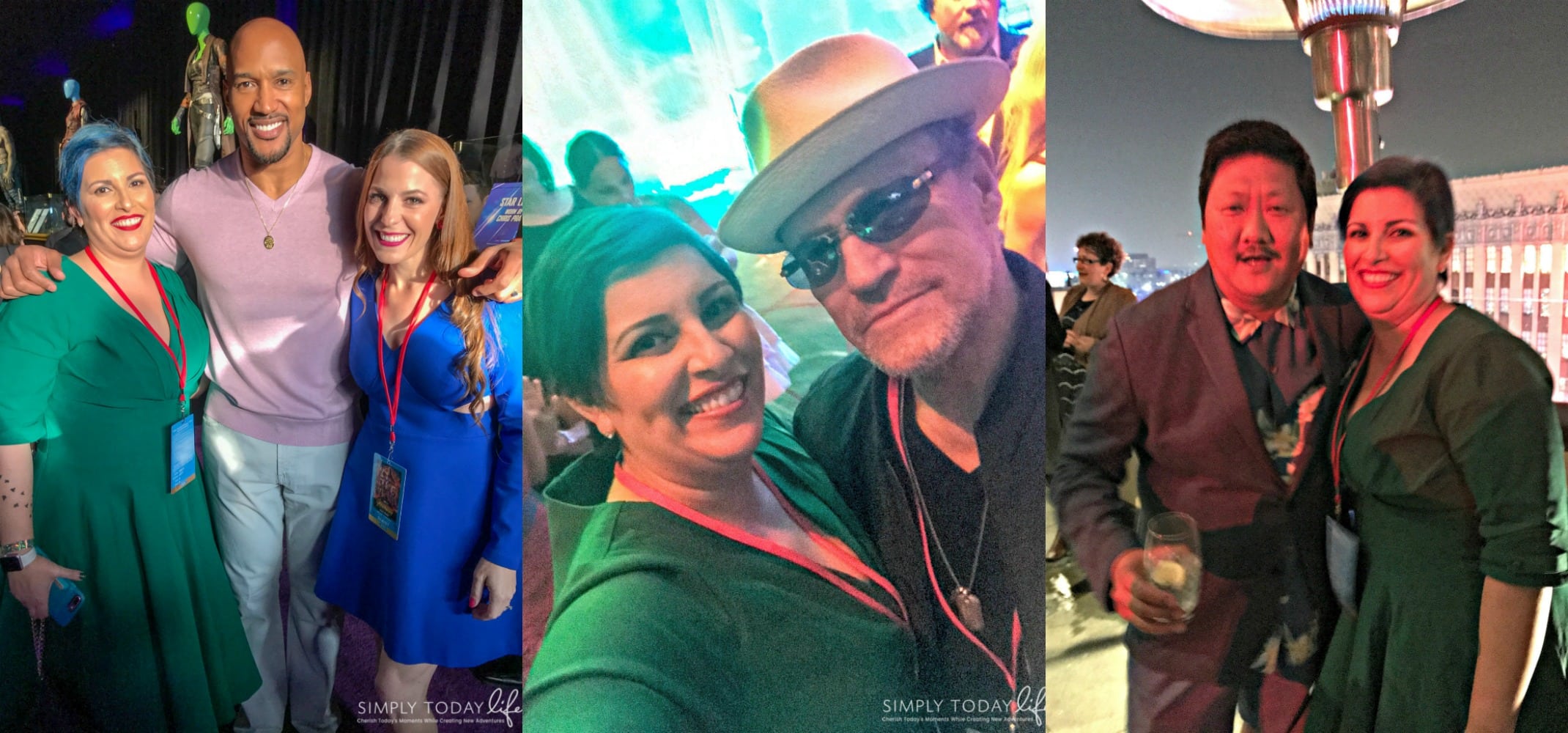 Our group also got a special treat on this event. Usually, when attending Marvel movie premieres we are not allowed to attend the after party, but I'm so excited to share that we got invited to check out what the celebrities do after a Marvel movie premieres!
We mingled with the stars, drank, ate, and even a little dancing. We were among Hollywood's biggest stars. Although I didn't have the courage to approach them all, I did snap a few photos of the ones I did approach.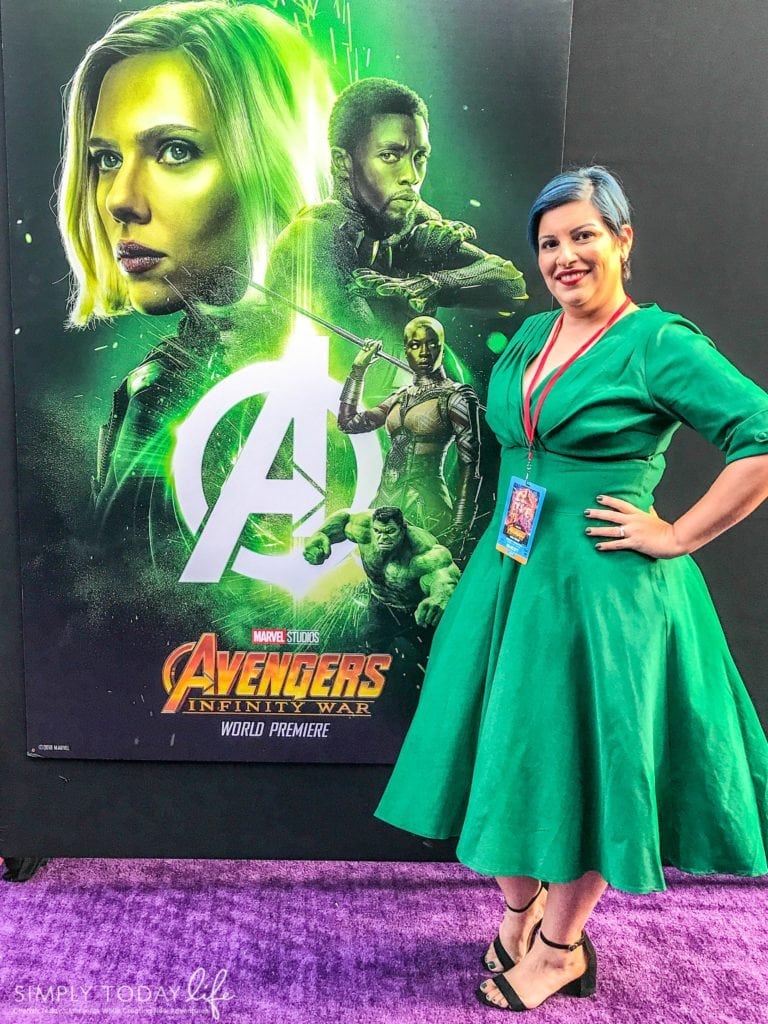 As you can see we had an amazing time at Marvel Studios Avengers: Infinity War Movie Premiere and party. Make sure to come back tomorrow as I share with you all the must-have toys and products your kids are going to want to have as soon as the movie releases!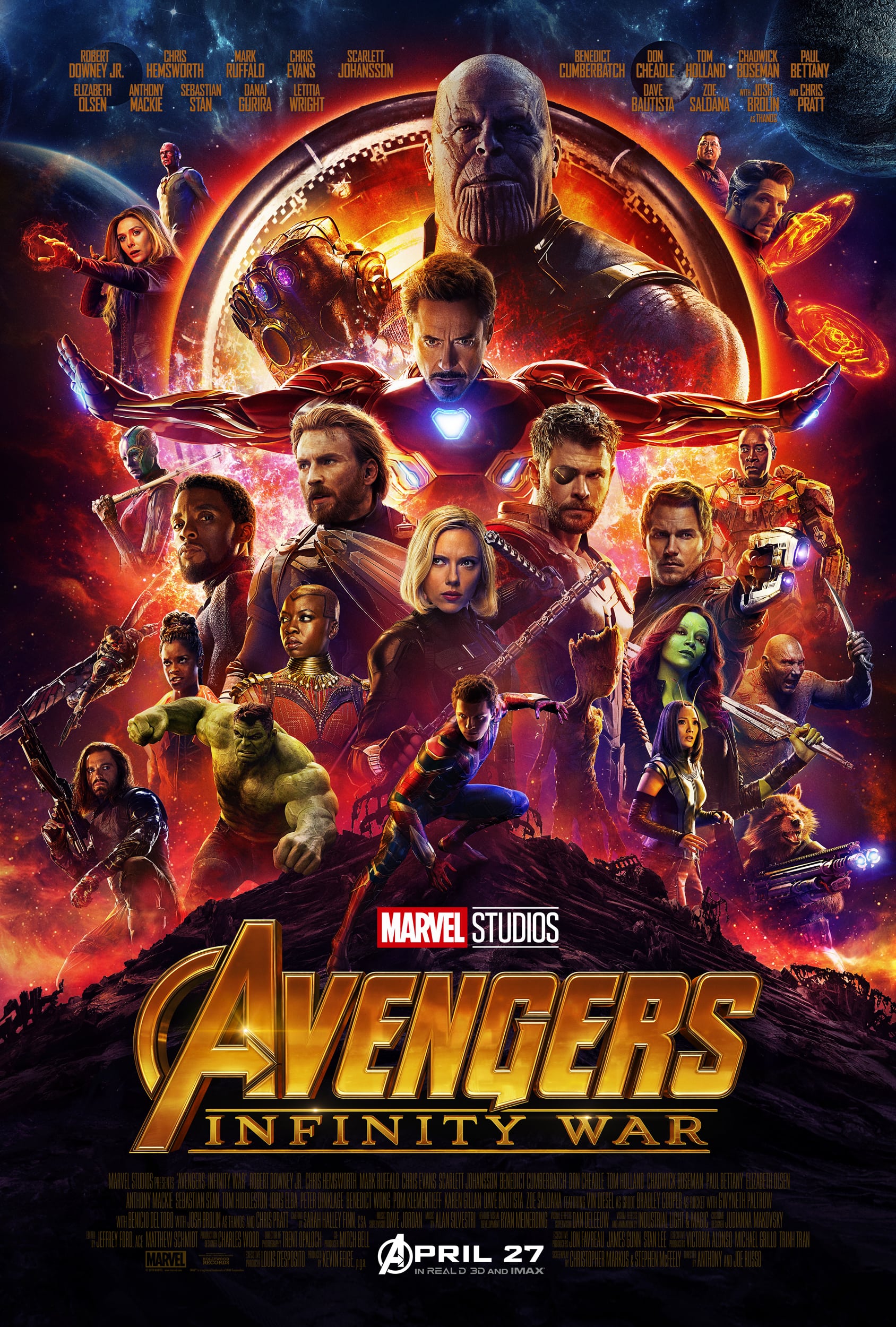 About Marvel's Avengers: Infinity War
An unprecedented cinematic journey ten years in the making and spanning the entire Marvel Cinematic Universe, Marvel Studios' "Avengers: Infinity War" brings to the screen the ultimate, deadliest showdown of all time. The Avengers and their Super Hero allies must be willing to sacrifice all in an attempt to defeat the powerful Thanos before his blitz of devastation and ruin puts an end to the universe.

Marvel's Avengers: Infinity War Premieres
In Theaters Tomorrow Friday, April 27th
Have you purchased your tickets for Avengers: Infinity War?