Are you thinking about bringing your kids to see Marvel's, Black Panther? Well, I have your Black Panther Movie Review with A Parent's Guide in mind. Is it safe for kids? Today I'm sharing my honest opinion and review of Marvel's Black Panther with no spoilers. Thank you to Disney and Marvel for allowing me to attend an early screening to bring you this review. All girl power opinions are my own.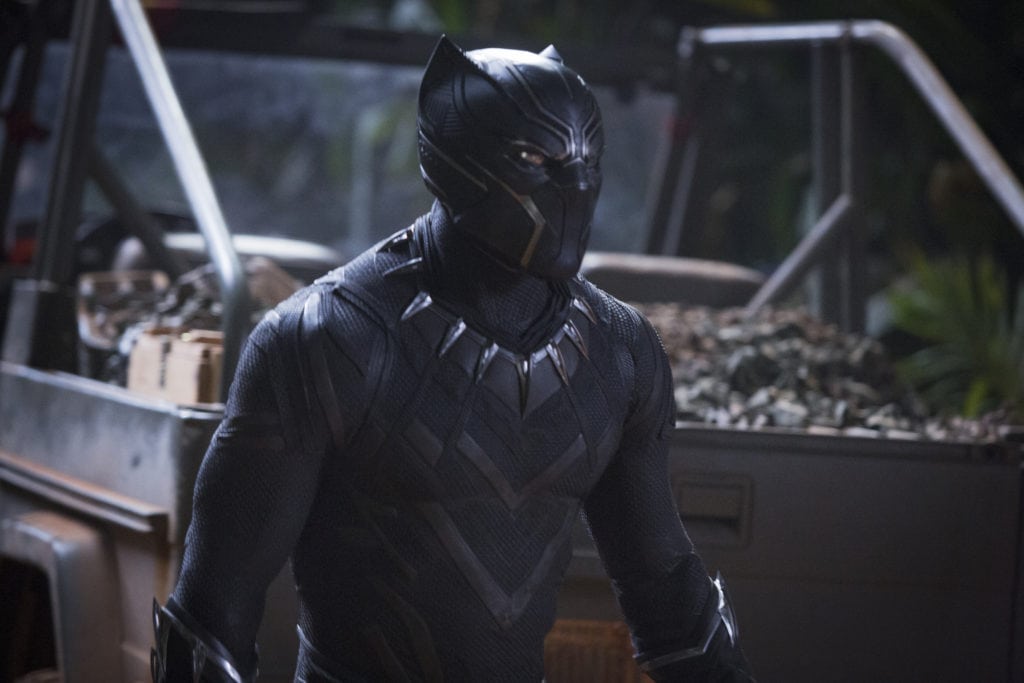 Black Panther Movie Review | A Parent's Guide
I was one of the lucky ones to see Marvel's newest live-action superhero movie Black Panther earlier this week. Was it everything we thought it would be? Did it do Black History Month justice? Is it safe for kids? Did the Black Panther woman steal the show? I have all of those answers for you with no spoilers! I do hope that you all have your tickets for tonight or this weekends showing because you don't want anyone to spoil it for you.
P.S. Don't leave until you watch the two end credit scenes!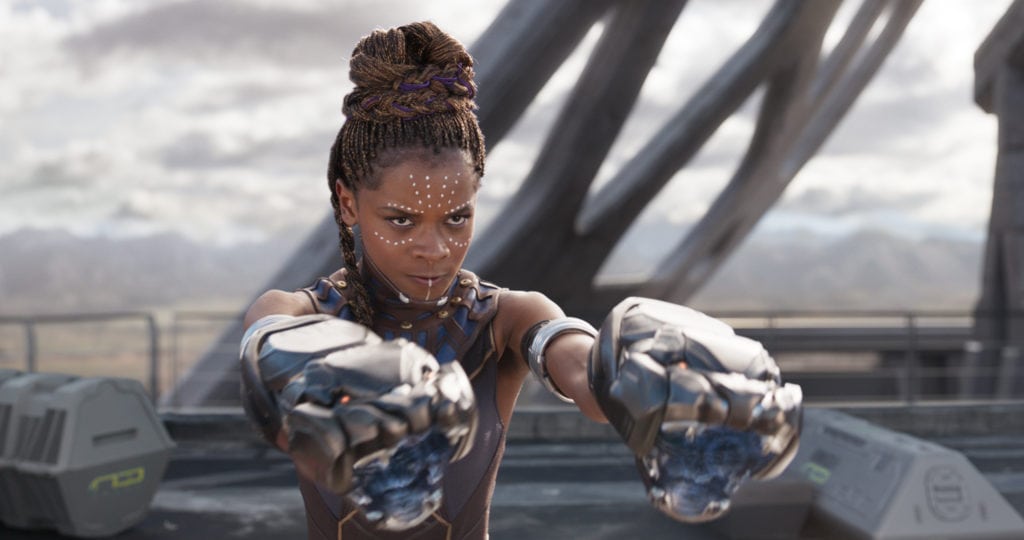 Was it everything we thought it would be?
Black Panther is the first Marvel movie to be released this year and many fans have been waiting for the day we finally looked into the world of Wakanda. The King of Wakanda, Black Panther played by Chadwick Boseman, brought this Marvel superhero to life like no other could. I think the role was made just for him. Not only does the first Marvel movie of the year exceed all expectations, but the women of Wakanda were literally OUT OF THIS WORLD!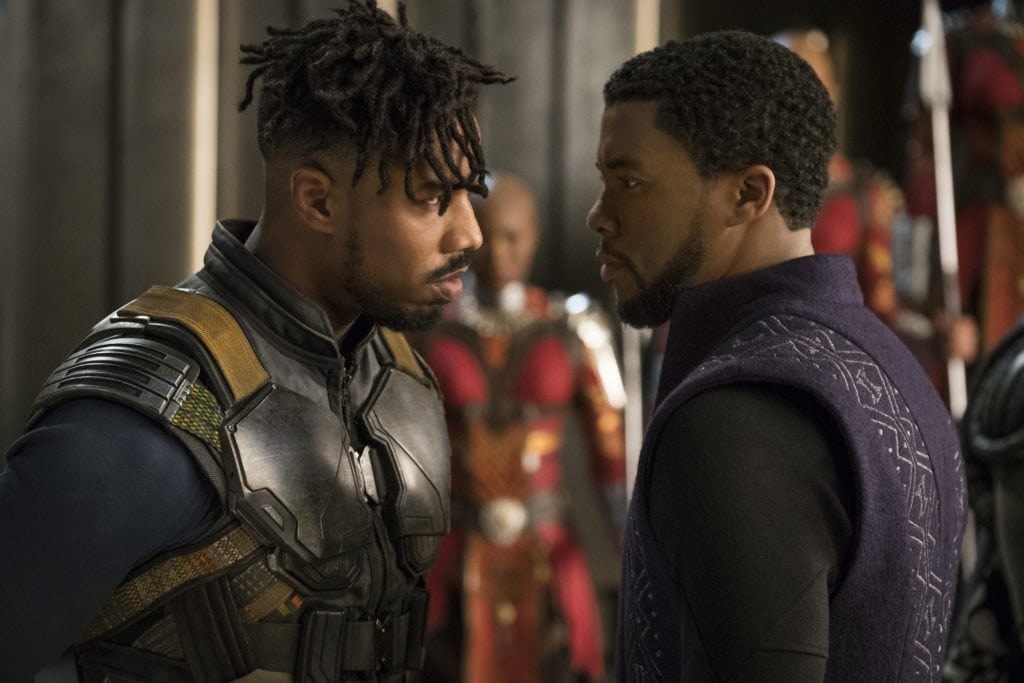 Did it do Black History Month justice?
Many kids and even adults finally have waited a long time to finally see a superhero on the big screen who they can relate to. No, not only a superhero but an entire cast who brought this amazing movie to life. I think that Marvel waiting to release the movie on Black History Month was not only an amazing choice but the right choice. With everything going on in the world with racism, prejudice, and so much more we needed to see a diversity in casting. Finally! Yes, finally! It was about time someone had the guts to bring on an all African cast to kick some booty on the big screen.
But it wasn't all about fighting and war. I loved how Marvel integrated the world of Wakanda into the film, showing it's beautiful landscapes, without giving away too much. The costumes brought in the culture of the African people. Beautiful pieces of clothing and jewelry. You can tell every single detail was taken into account for every scene. So yes, I think Marvel did it justice.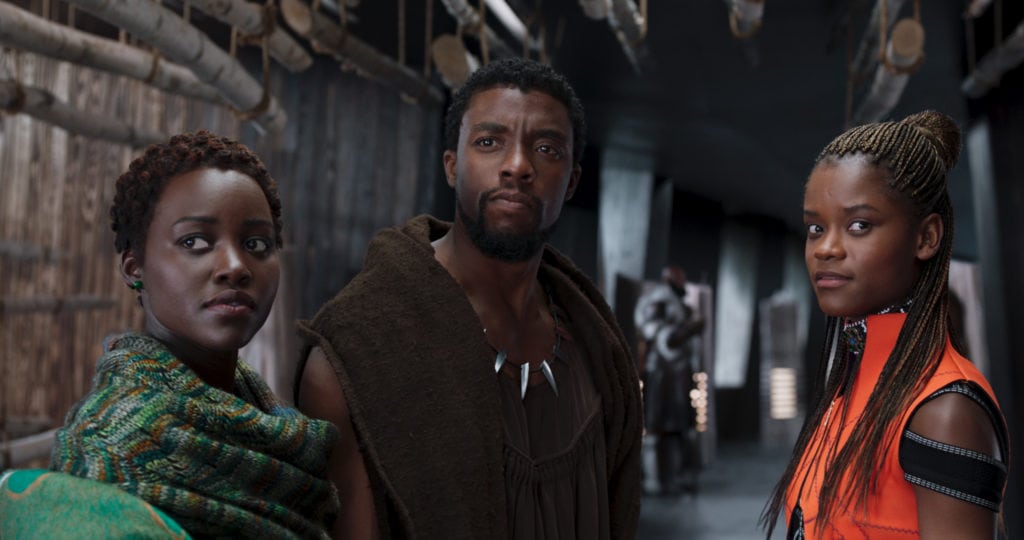 Is It Safe For Kids?
The date night I had planned with the hubby to go see Black Panther didn't happen because our sitter canceled on us, but I got to bring my very excited eight-year-old daughter. I was going to go alone to the screening, but she begged me to go and normally I wouldn't have because of the PG-13 rating. She's been working hard in school and I thought she deserved a night out, so I agreed. Do I stand by bringing my daughter to see Black Panther? In all honesty, I wish I had left her at home. I'm not a super strict parent when it comes to movies, but there are certain things I prefer to keep from our daughters as long as possible.
The action scenes for me were pretty violent and pretty much similar to other Marvel movies such as Captain America, Thor, and The Avengers.
There was a bit of language, which I was surprised about. Not too much, but just enough for me. I believe that this could have been omitted from the film and it would have been just as great.
There is a scene where the middle finger is shown. Again, not necessary.
There is blood shown during the fighting, shooting, and death scenes.
My biggest reason has to be the death scenes. There were several scenes where characters were killed and then the movie frames move to the dead body. Personally, this is not something I would like my daughter to see. Even though she knows it's a movie, with everything going on in the world I prefer for her not to see these images.
I would hate for kids to miss out on such a phenomenal multicultural cast experience, but personally, I wish I would have waited a few years or at least until we watched the movie at home where I am able to explain what is happening and why. I recommend it for kids who are 10 years and older.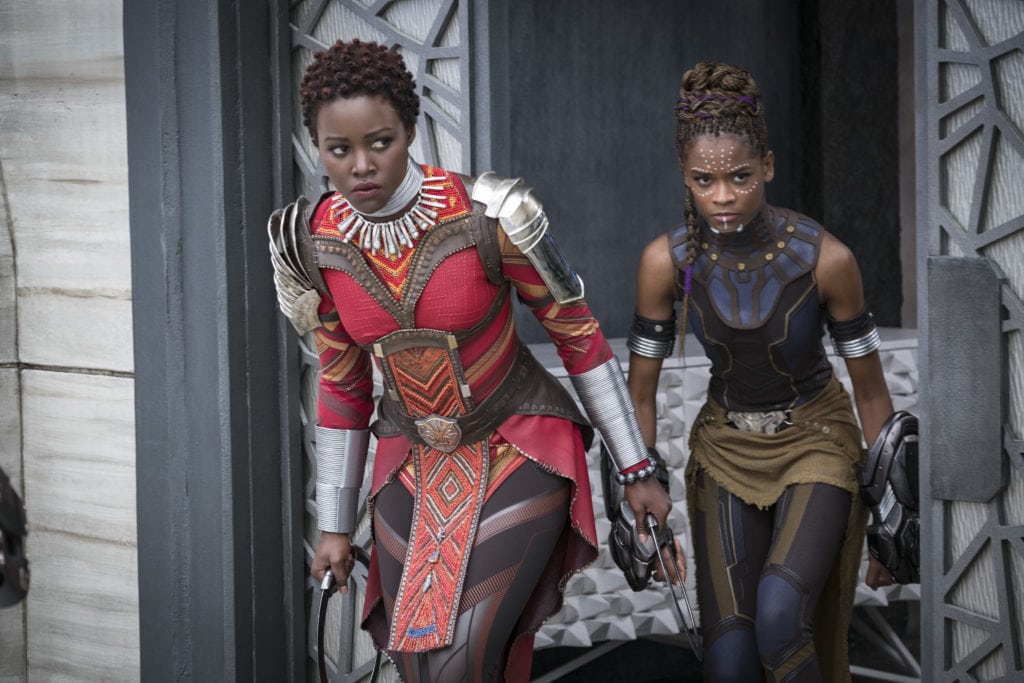 Did The Woman Of Black Panther Steal The Show?
OH… MY… GOODNESS… THEY DID!!! These women stole the show in my opinion and my Marvel superhero loving daughter loved every minute of it! Being able to see women playing roles so strong, powerful, and with authority means everything to young girls now in these times. She immediately noticed that the King, Black Panther himself was surrounded by women throughout the entire film. They actually make up his defensive army who go all out to defend the king no matter the cost.
I hope we get to see more roles like these in upcoming movies, even if they are not superhero movies! My daughter for one was in awe and saw herself on the big screen! Skin color for her has nothing to do with anything, to her it's all about a girl being able to kick booty too!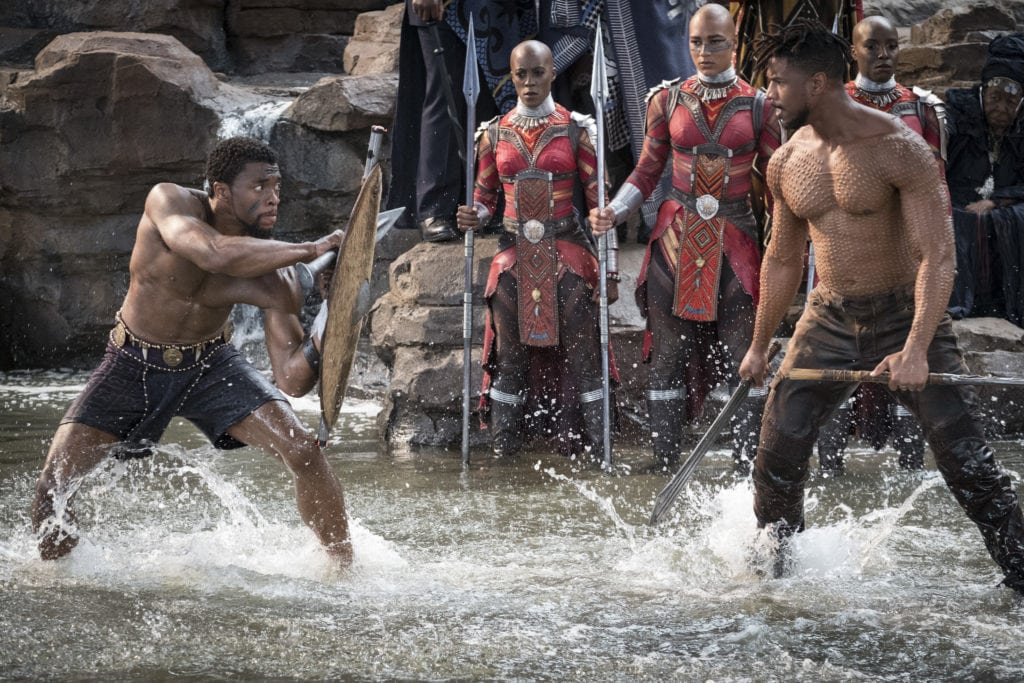 Should You Go See Black Panther?
Absolutely, without a doubt! When will we be able to see such a diverse and amazing cast again? Soon I hope, but for now, you all need to head to theaters this weekend and experience Wakanda for yourself.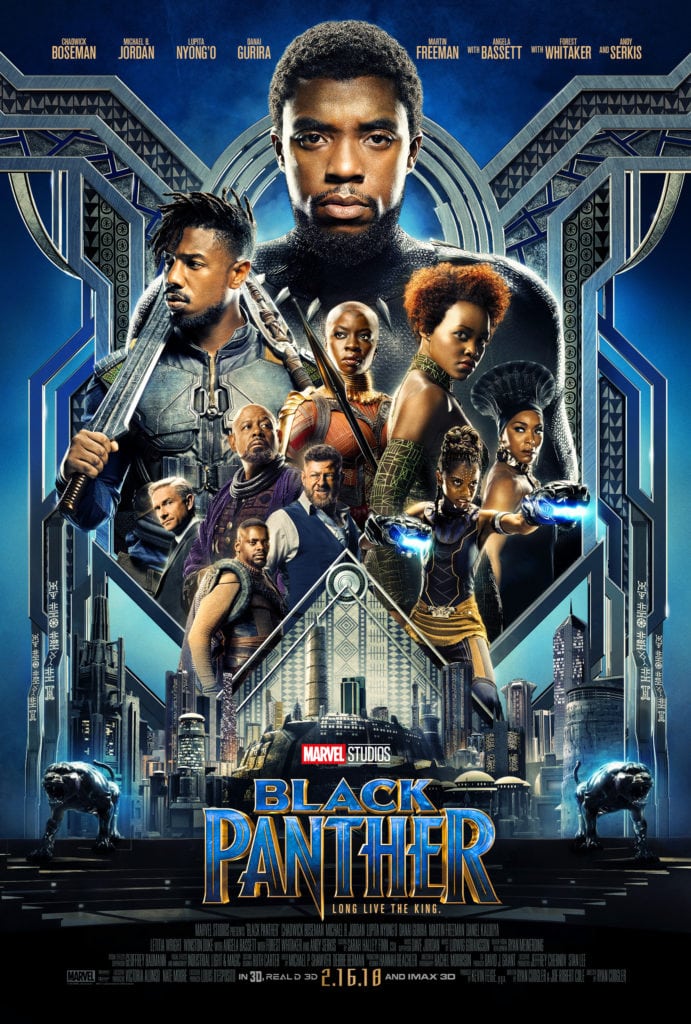 About Black Panther
Marvel Studios' BLACK PANTHER follows T'Challa who, after the death of his father, the King of Wakanda, returns home to the isolated, technologically advanced African nation to succeed to the throne and take his rightful place as king. But when a powerful old enemy reappears, T'Challa's mettle as king—and Black Panther—is tested when he is drawn into a formidable conflict that puts the fate of Wakanda and the entire world at risk. Faced with treachery and danger, the young king must rally his allies and release the full power of Black Panther to defeat his foes and secure the safety of his people and their way of life.
Black Panther Is Now Playing In Theaters!

You Are Also Going To Love:
If you enjoyed reading my Parents Guide Black Panther Movie Review, then you will also love the following Movie Reviews I have put together for you:
Have you purchased your Black Panther tickets?