25 Cookie Recipes for St. Patrick's Day to celebrate with family and friends. From fun, whimsical cookies that are perfect for the kids to rich, flavorful recipes for a more sophisticated palate, you'll find the perfect festive cookie here.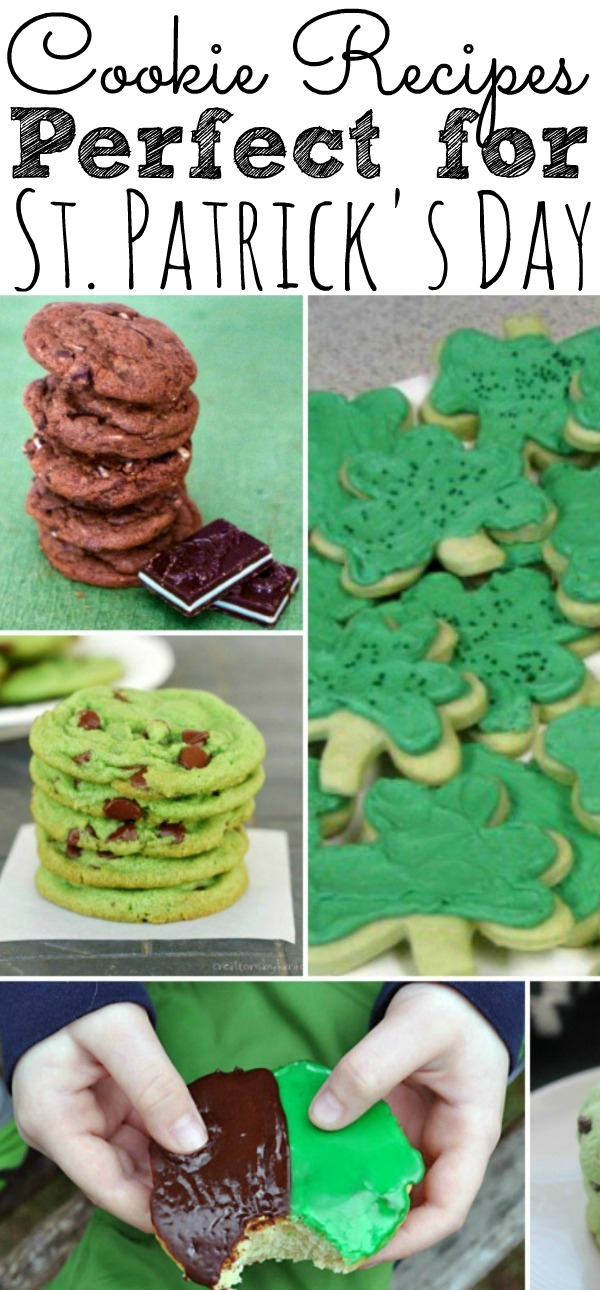 25 Cookie Recipes for St. Patrick's Day
St. Patrick's day is one of my favorite times of the year!
The hubby and I actually visited Ireland on our honeymoon and ever since I fell in love with the culture.
These 25 St. Patrick's Day cookie recipes are perfect all year long, but even better when you share them with friends on St. Paddy's Day!
Post contains affiliate links.
Delicious St. Patrick's Day Cookie Recipes
Make sure to share these wonderful recipes with friends and family!
Who knows, maybe the leprechaun will make a quick stop at your home!
You Are Also Going To Love:
If you love this list of St. Patrick's Day cookies, then you will also love the following St. Patrick's Day crafts I have put together for you:
Will you be making cookies to trap the Leprechaun?