As my youngest daughter Kaidence gets older the more she wants to be involved in our homeschooling activities and lessons. So, I've been creating easy fun activity games for her to do while my oldest and I do our daily lessons. Here is a fun Turkey Name and Letter Recognition Activity we made a few weeks ago that she does during our Language Arts lessons. Post contains affiliate links.

Turkey Name and Letter Recognition Activity
She got so excited about getting started with our turkey name activity that I completely forgot to take pictures of how we put everything together, but I've written the directions below.
Materials
Turkey template
Feather template
Brown construction paper for turkey
Laminate machine (optional)
Dry erase marker or sharpie
Googly eyes
Glue
Velcro (optional)
Scissors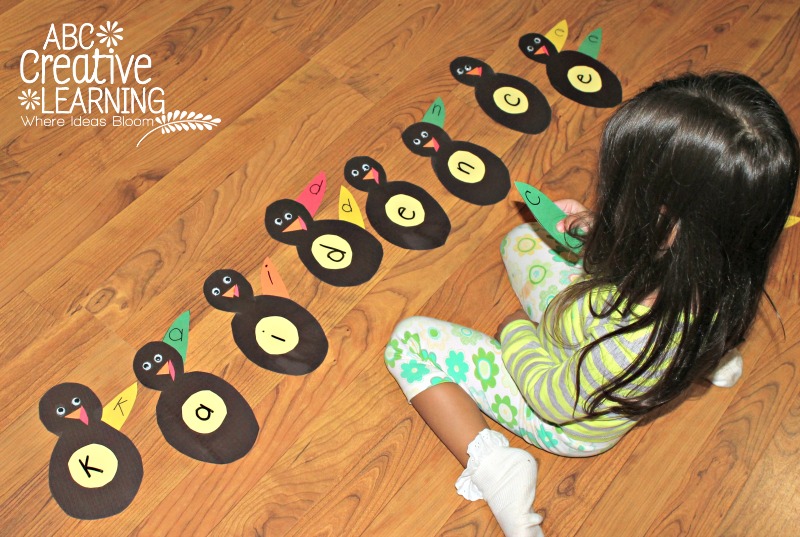 Instructions
The first thing I did was have the hubby draw out a turkey and some feathers for me. You can also easily find a template online to use. I then made copies using my printer and cut them out. I also cut out some circles to use on the turkey.
I decided to laminate all of my pieces before cutting them out so that they would last longer and I can reuse them for other activities next year when she is older.
We also used velcro to attach the circles to the turkey's belly. This way they can be changed to something else if I ever wanted to do so.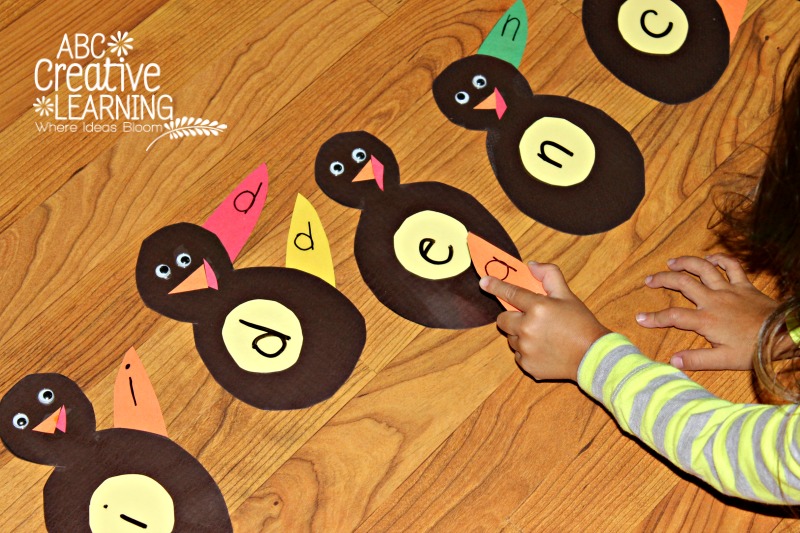 I also cut out some beaks and waddles for the turkey using the construction paper. Kaidence glued on all the face pieces while I finished laminated and cut out the feathers. We also used googly eyes to make them fun and silly.
You can either use a sharpie or a dry erase marker to write your letters on the turkey and feathers. I used dry erase marker for the belly and then used a sharpie for the feathers. I did this because she would be touching the feathers so much and I didn't want them to erase while she was using them. I wrote each letter of her name on the turkey's belly, then I wrote each letter individually on each feather. I used 4 colored feathers, but you can make as many or little as you would like. With her turning 3 next week I thought 4 was a good amount, especially because her name is so long 🙂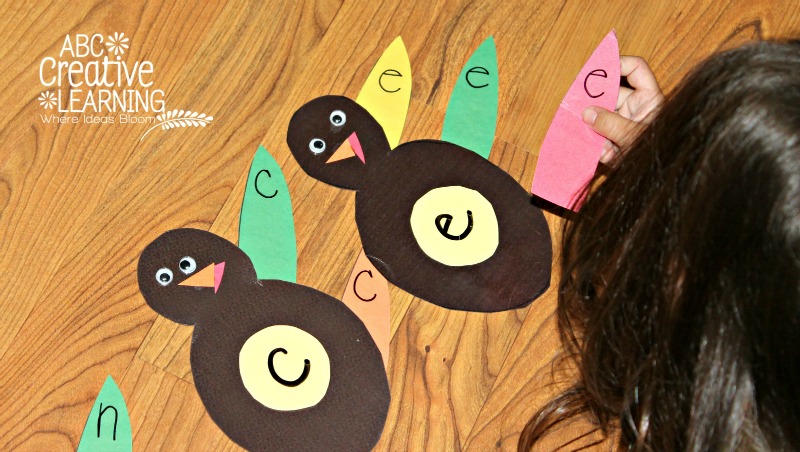 Once you have all your turkey's ready help your child spell out their name and arrange the turkey's in order. Allow them to find the matching feather that goes with their turkey. Help them say the letter name and find the correct turkey that matches.
After doing the activity after a few days I allowed her to do it on her own. She is easily finding her matching letters, but we are still working on letter recognition. The best part of this activity is that even big sister can be involved and help her little sister.
Favorite Turkey Books

You Are Also Going To Love:
If you loved this Turkey Name and Letter Recognition Activity, then you will also love the following turkey crafts I have put together for you:
Are your kids reading their names?