I received free products in order to host the LeapFrog sponsored MommyParty. All opinions are my own.
As long as I can remember LeapFrog has been on my top favorite trusted children's educational brands, already owning several of their educational gaming systems and toys. I'm super excited that they have combined both education and movement together, creating an amazing, fun, and interactive gaming system with the LeapTV for children ages 3-8.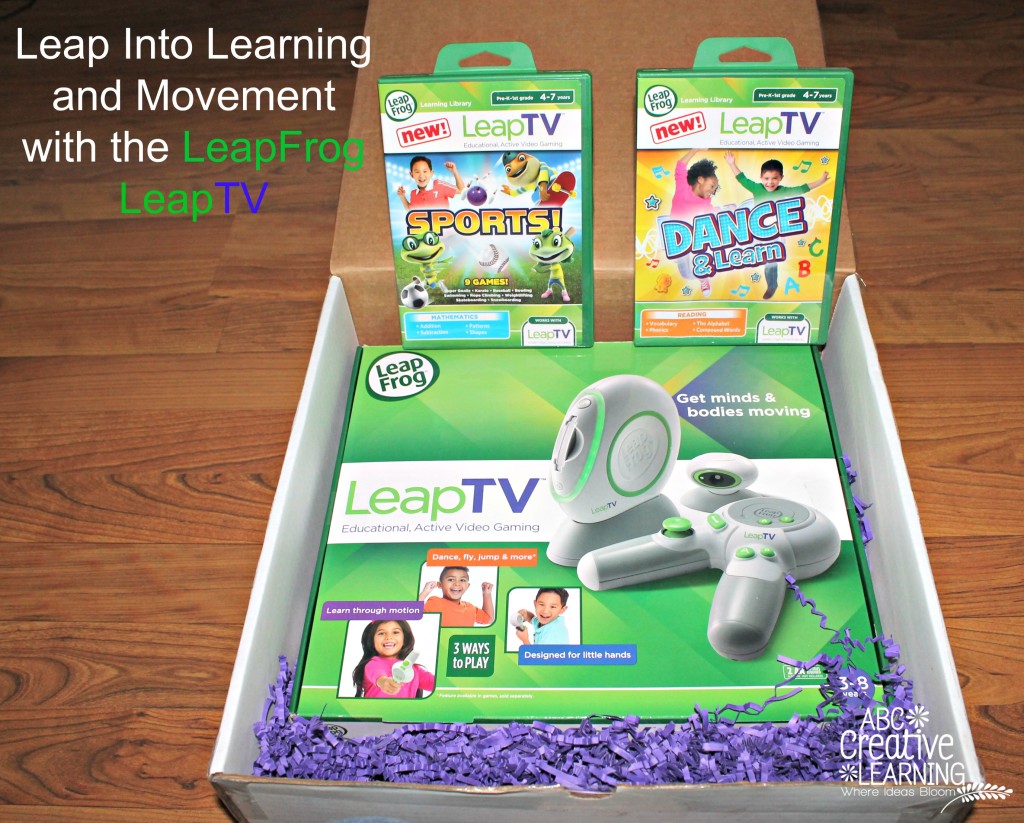 Leap Into Learning and Movement with the LeapFrog #LeapTV in your home! The LeapFrog LeapTV was created with younger children in mind, while bringing a level of learning and movement while gaming. The LeapTV has many different games from sports to dancing, while incorporating educational lessons such as math, reading, spelling, science, and problem solving skills. This is a homeschooling moms dream come true!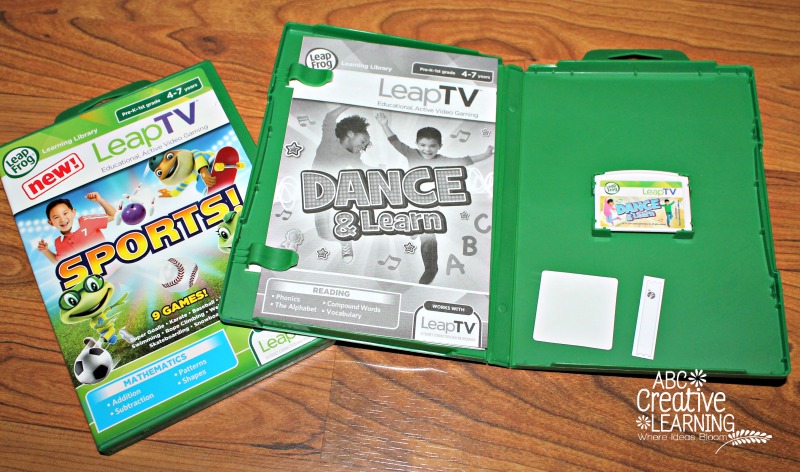 As you can see below the LeapFrog LeapTV is a small console, not taking much room. The motion sensor is absolutely amazing on how it picks up the child's size, allowing them to participate in the game at the perfect angle. You can just move forward or backwards from your television depending on the height of your child. When my younger daughter and her friend who is the same age played, we made sure that they were closer to the motion sensor and for the taller children we moved them further away from the sensor.
The game controller is the perfect size for little hands! Even the younger ones at the party. The games can be played by using the controller as a regular control, as a pointer, or you can just play with body motion. The game will tell you when you don't need the controller, which makes it easy for kids to play on their own.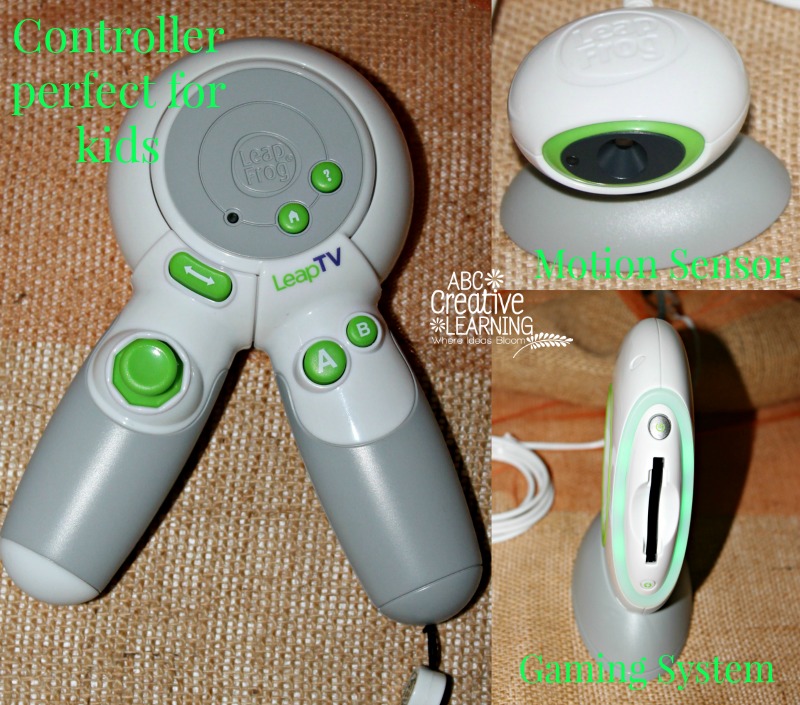 With the weather getting a bit chilly here in Florida that LeapTV provided our friends a great way to spend time together moving and learning! All of the children who attended the party are homeschooled and the parents absolutely loved the way it can be incorporated into daily lessons. Especially on days when it's too cold, hot, or on rainy days! Young children need to be able to move and let out energy on a daily basis and the LeapTV definitely gives children that opportunity.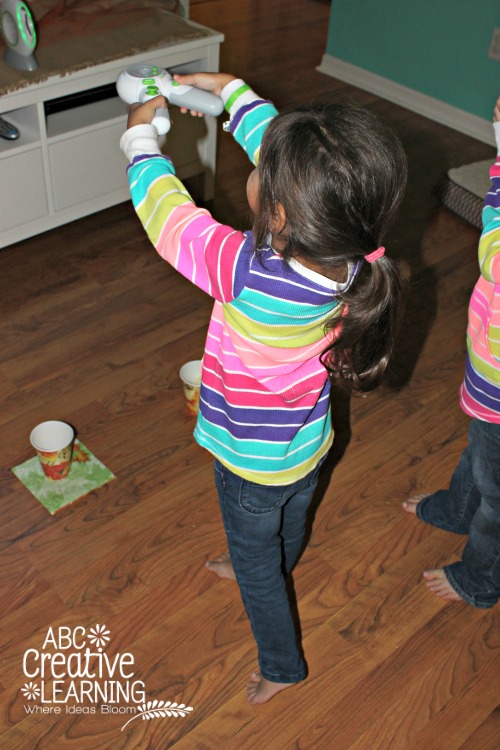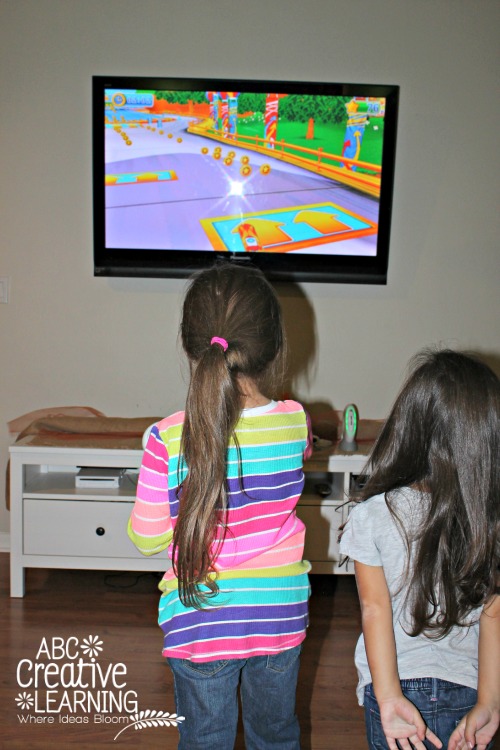 I love that the LeapTV has over 100+ Educational games that we will be able to add to out collection this Christmas! Plus, they have some of our favorite characters such as Jake and the Never Land Pirates, Princess Sophia, Spider-Man, Dora, and Disney Pixar Pals!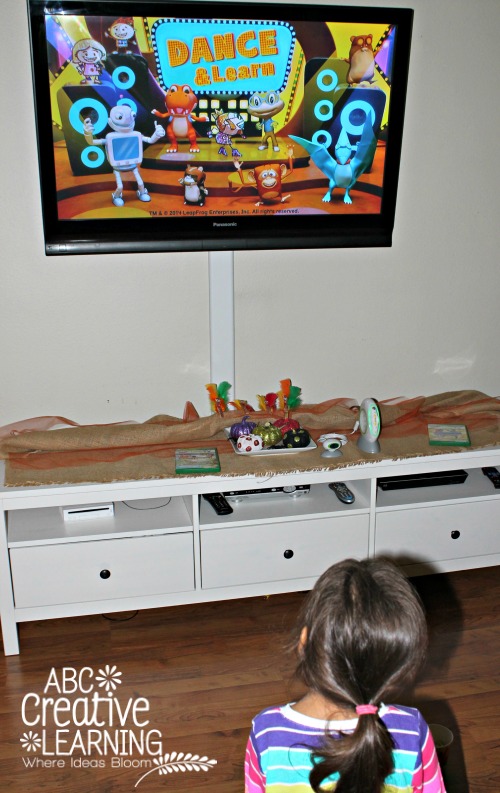 I think one of the things that my girls loved the most was watching themselves play on the television! They have other gaming systems, which they struggle with playing most of the time. So to be able to play the games using their bodies and being able to see themselves play was a big hit with the kids!
Check out this video of my girls enjoying the LeapFrog LeapTV!
Make sure to keep up with all the new LeapFrog news and LeapTV on Facebook, Twitter, and Instagram.
My girls and I loved the LeapTV so much I just had to add it to our Holiday Gift Guide as well! The LeapFrog LeapTV would be a wonderful educational gift this holiday season!
Do your kiddos have the LeapTV on their Santa List this year?