Thankful Turkeys Paper Plate Craft for kids to share on Thanksgiving Day! We have tons more fall and turkey Paper Plate Crafts your kids will love.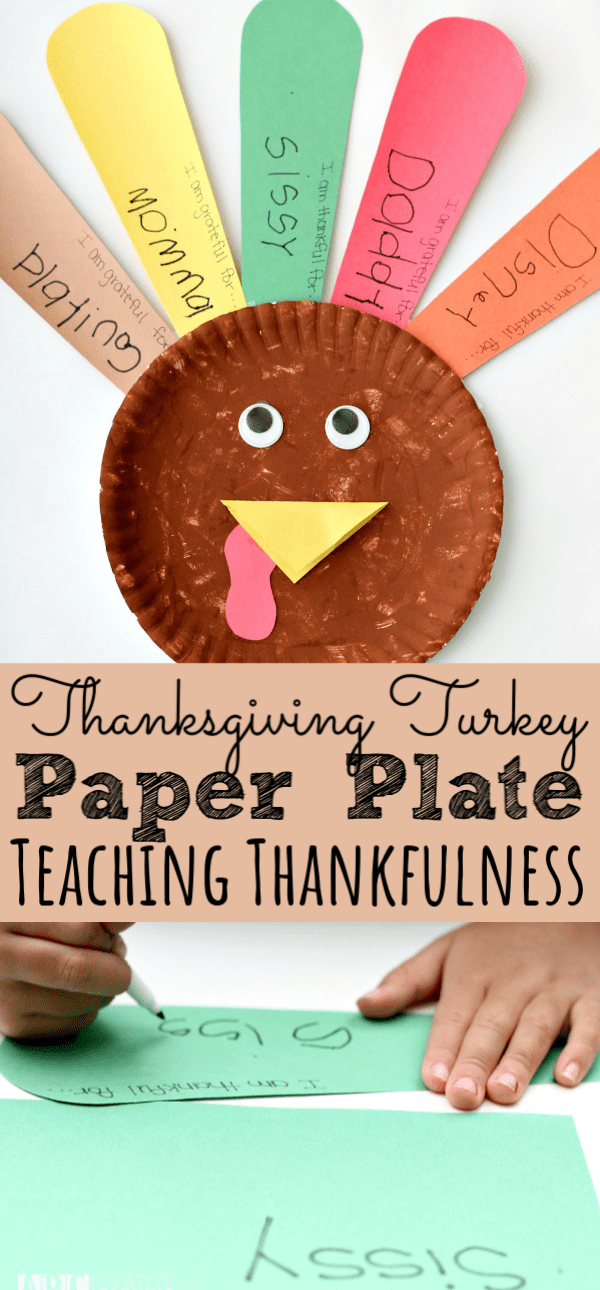 Thankful Turkeys Paper Plate Craft
The holidays are special, especially Thanksgiving, so I wanted my girls to sit down and think of everything they are thankful for.
I want them to truly think about how lucky we are to have a home, cars, wonderful schools, a refrigerator filled with food, and clean water.
Sometimes we don't think about all the wonderful things we have right in front of us. We prefer to complain about what we don't have.
Instead, I wanted my daughters to use these turkeys as an inspiration to write everything they are thankful for at this moment.
The post contains affiliate links.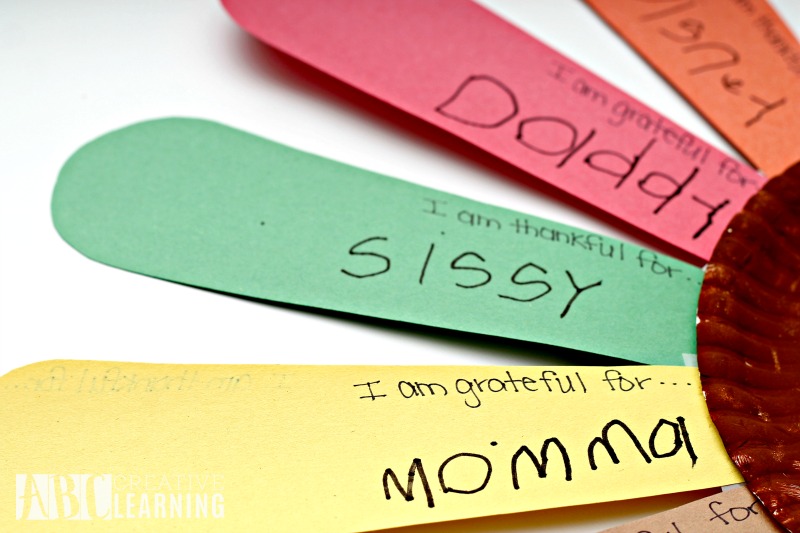 The entire focus of the thankful turkeys was for them to not only think about how grateful we should be but also to have a little bit of fun during our Thanksgiving break.
My girls love arts and crafts activities that are inspired by the holidays. So, I knew this Thanksgiving craft would grab their attention, all while teaching them a valuable lesson this month.
Materials Needed For Turkey Craft
Brush or sponge
Brown, yellow, green, red, and orange construction paper
Craft glue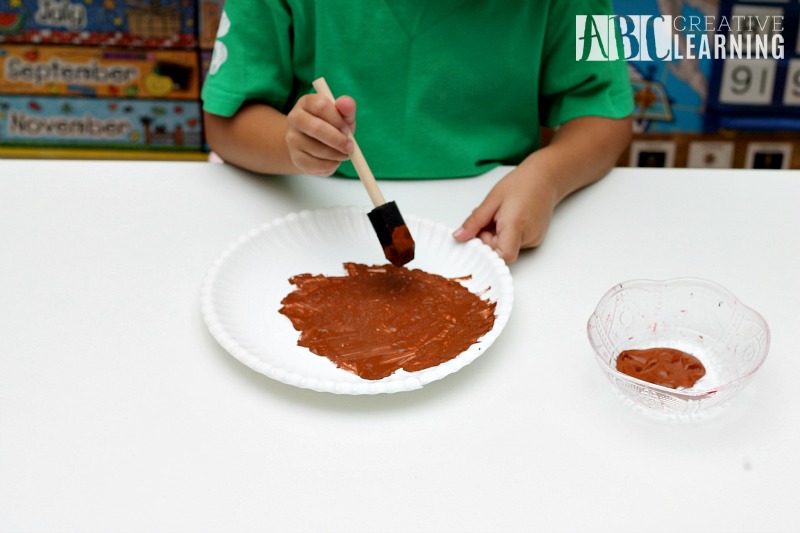 How Do We Make A Thankful Turkey Craft
We started by sponging brown paint on the paper plates so that they would dry while we finished the rest of our craft.
Cut-shaped feathers (you can easily find a feather template by googling or going on Pinterest) out of construction paper. You can cut as many as you would like your turkey to have.
* Tip: For older children, allow them to cut out their own feathers. Also, don't overdo it with the feathers of younger children. I knew that my 3-year-old daughter would only write so many, so she did fewer feathers than my 6-year-old daughter.
With a marker, write "I am thankful for… " on the top of your feathers, and then allow your child to write what they are grateful for.
* NOTE: Make sure that you write "I am thankful for… " on the top part of your feather. As you can see in the pictures, we wrote them too close to where we were gluing them. But it still worked out!
Speak to your child about being thankful and the meaning of it. I share more tips below to get you started.
Have your child write down what they are grateful for at this moment on their cut-out feathers. Younger children may need a little bit more help with this.
Add a face to your turkey with leftover construction paper and googly eyes.
Add you're thankful feathers to your turkey with either craft glue or tape.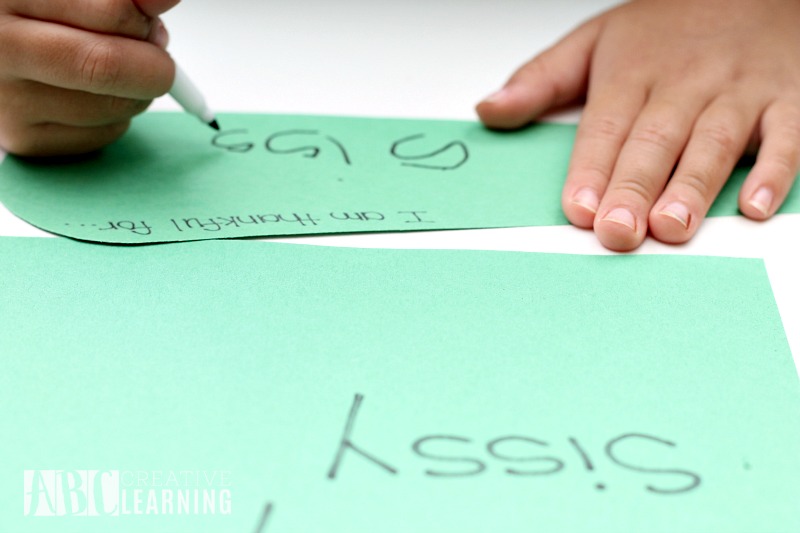 How To Encourage Kids To Be Thankful
There's no use in creating a fun teachable craft like this one if we don't take the time to sit down with our kids and teach them how to be thankful.
Here are a few tips to help with a quick grateful lesson as you create your turkeys.
Sit down and speak with your children about what these Thankful Turkey stand for and why you are making them in the month of November.
Share things you are grateful for and why you are thankful for them.
Ask your child what they are grateful for and why they are grateful for that person, object, or place.
Encourage them to write these down in a notebook every morning or night. It's a great way for kids to begin living with gratitude on a daily.
You want to dig in and make this a great lesson on teaching children to appreciate what they have, who they have, and how they live.
Even being grateful for the smallest things is important to start encouraging a thankful way of life in your kids.

Save this fun Thankful Turkey Craft for next year and share with your children what they were thankful for a year ago. Maybe even create a new one!
Will you be making these thankful turkeys for Thanksgiving?
You Are Also Going To Love:
If you loved our Thankful Turkeys Paper Plate Craft for kids, then you will also love the following turkey crafts I have put together for you:
What are you thankful for this year?