The holidays are a wonderful time of year, but they can also become very hectic and stressful. The holidays are special, especially Thanksgiving so I wanted my girls to sit down and think of everything they are thankful for. So I had them create these Thankful Turkeys Paper Plate Crafts that we would share on Thanksgiving Day! We have tons more fall and turkey Paper Plate Crafts your kids will love.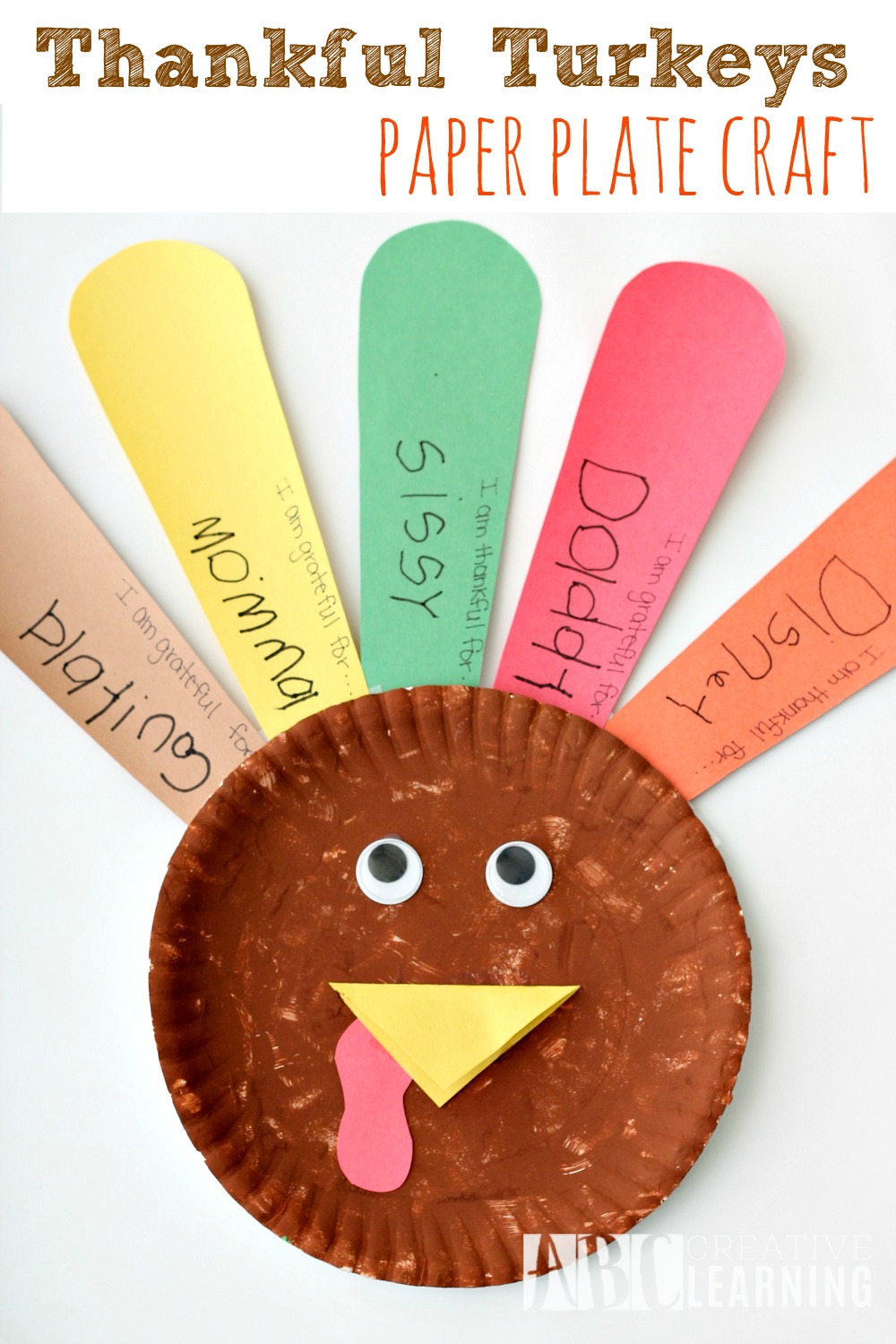 Thankful Turkeys Paper Plate Craft
Thanksgiving is special as it is, but with our youngest being born on Thanksgiving morning almost 4 years ago it really does hold an extra special part in our hearts. Not to take away from Christmas, but what better than to be thankful for a new life given to you to take care of?
I really wanted my girls to sit down and think about all the things and people that they are grateful and thankful for! Then we would hang it up and talk about it together.
Post contains affiliate links.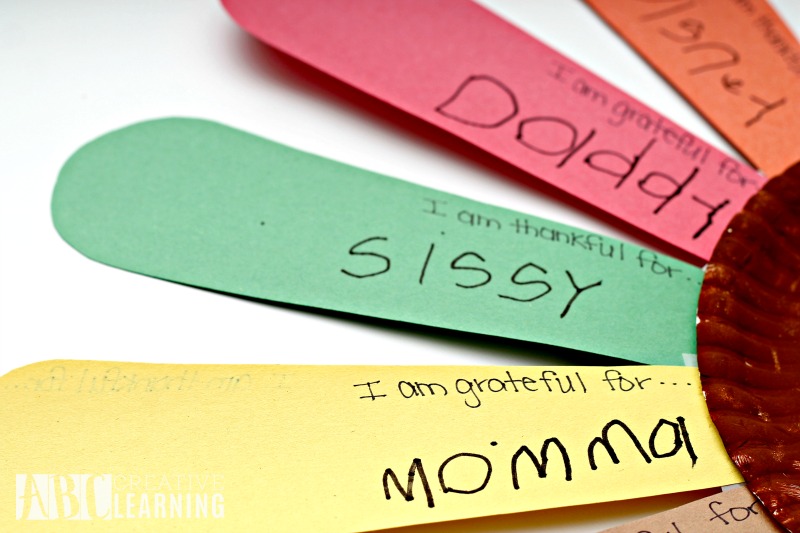 Materials needed
Brown paint
Brush or sponge
Brown, yellow, green, red, and orange construction paper
Craft glue
Scissors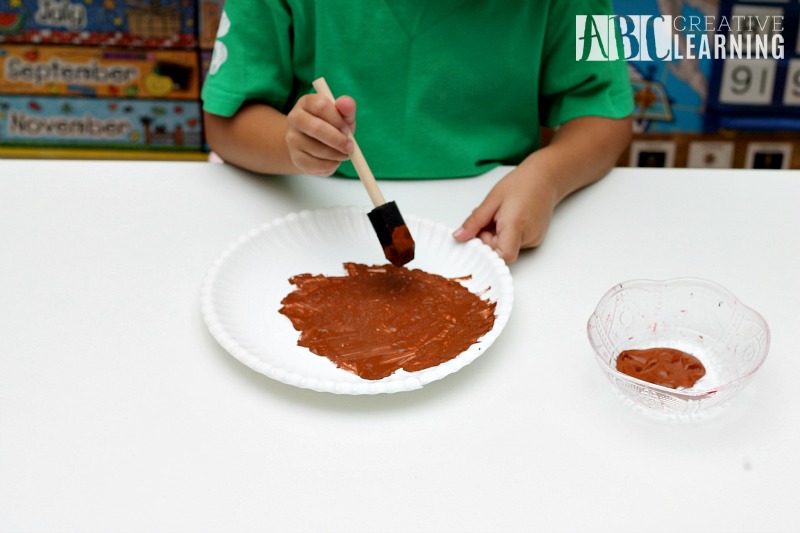 We started by sponging brown paint on the paper plates so that they would dry while we finished the rest of our craft.
Cut out feather shapes out of construction paper. You can cut as many as you would like your turkey to have. I knew that my 3-year-old daughter would only write so many, so she did fewer feathers than my 6-year-old daughter.
* Tip: For older children allow them to cut out their own feathers.
With a marker write "I am thankful for… " on the top part of your feathers and then allow your child to write what they are grateful for.
* NOTE: Make sure that you write "I am thankful for… " on the top part of your feather. As you can see in the pictures we wrote them too low. But it still worked out!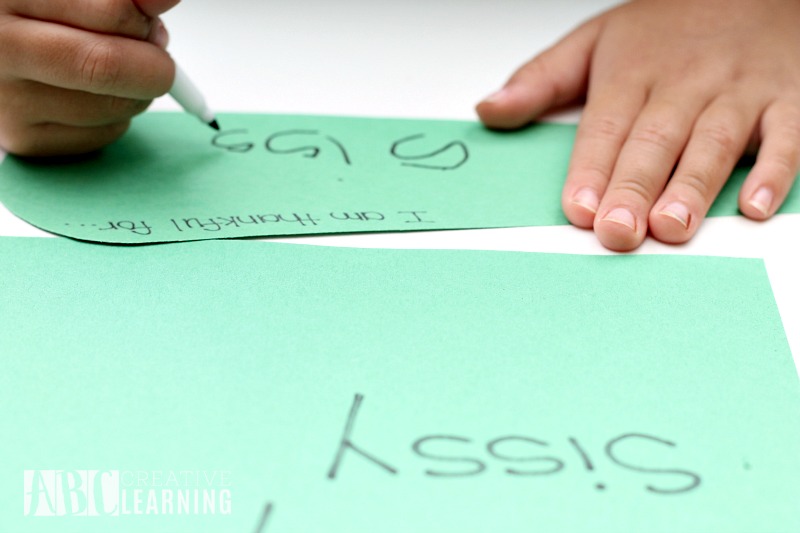 Really sit down and speak with your children what they are grateful for and why they are grateful for that person, object, or place. You really want to dig in and make this a great lesson on teaching children to really appreciate what they have.
Once you have talked about everything you are grateful for having them write them on their feathers. Again, smaller children might need you to write it for them on a blank piece of paper so that they could copy the sentences. This is what I did for my 3-year-old, while my 6 years old wrote them on her own.
Add a face to your turkey with some of the leftover construction paper and googly eyes.
Add you're thankful feathers to your turkey with either craft glue or tape.
Save this fun Thankful Turkey Craft for next year and share with your children what they were thankful for a year ago. Maybe even create a new one!
For more fun, Thanksgiving Ideas make sure to follow my Thanksgiving Family Fun Pinterest Board!
Follow ABC Creative Learning's board Thanksgiving Family Fun on Pinterest.

Hope you all have a wonderful and thankful Thanksgiving Day!
You Are Also Going To Love:
If you loved these Thankful Turkeys Paper Plate Craft for kids, then you will also love the following turkey crafts I have put together for you:
What are you thankful for this year?

SaveSave
SaveSave