Who doesn't love a cute mason jar filled with yumminess? If you raised your hand, we can't be friends! Just kidding, but I am going to share some of the most delicious 25+ Mason Jar Dessert Recipes I've found from these amazing recipe creators!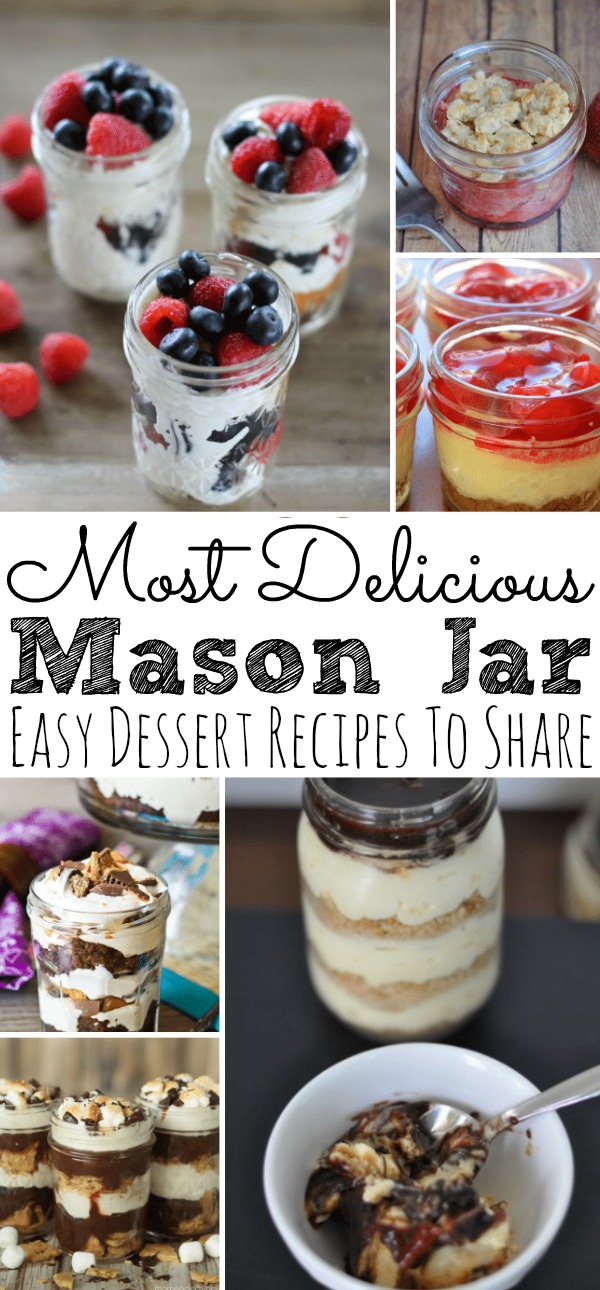 The Most Delicious 25+ Mason Jar Dessert Recipes
These mason jar dessert recipes are perfect for holiday parties, get-togethers, or just to enjoy at home. Not only do they all look delicious, but they are actually easier to make than you think! Plus, who doesn't love using mason jar in just about everything?
This post contains affiliate links.
My favorite mason jar products

You Are Also Going To Love:
If you love this Mason Jar Dessert Recipes, then you will also love the following dessert recipes I have put together for you:
Which dessert will you be trying out?