Mason Jar Dessert Recipes I found from amazing recipe creators that will make any event spectacular!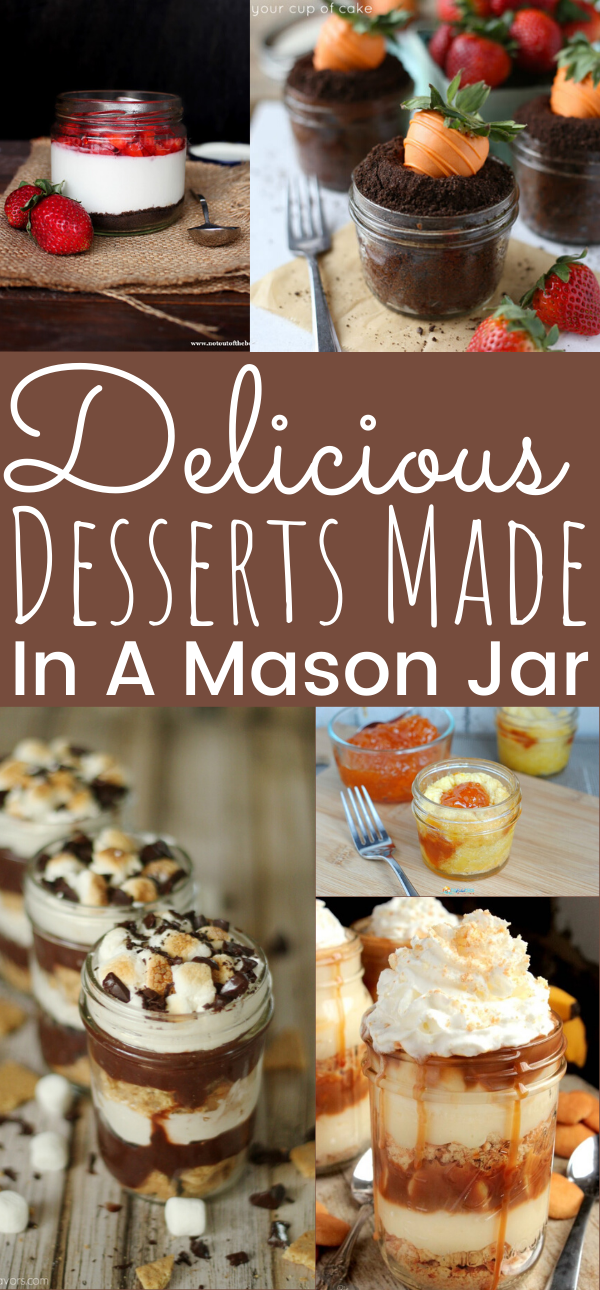 Delicious Mason Jar Dessert Recipes
These mason jar dessert recipes are perfect for holiday parties, get-togethers, or home enjoyment.
Not only do they all look delicious, but they are easier to make than you think!
Plus, who doesn't love using mason jars in just about everything?
Give it a try, and let me know what you think!
This post contains some affiliate links for your convenience
Delicious Mason Jar Dessert Recipes
If you're looking for some delicious easy dessert recipes, then you need to check out this list of awesome Mason Jars Dessert Recipes! Perfect for parties and events!
My favorite mason jar products

Event Ideas To Use Mason Jar Dessert Recipes
There are so many fun ways to incorporate any of these delicious yet simple dessert recipes.
Here are some fun ideas to get you inspired!
Anniversary dinner
Birthday party – give everyone their mini dessert at your next birthday party event.
Baby reveal party – these mini desserts would be perfect to create a reveal cupcake or dessert that, when everyone bits into their dessert, reveals the baby's gender.
Holiday parties like Valentine's Day, Christmas, Thanksgiving, Easter, St. Patrick's Day, and so many more!
Beach party
Road trips – these would make perfect snacks on the go
There are so many ways that you can create and use these mason jar dessert recipes that will get your guests excited.
Or make them for fun with your kids!
Everyone loves anything bite-size.
If you try any of the recipes, let me know which one is below!
You Are Also Going To Love:
If you love these Mason Jar Dessert Recipes, then you will also love the following dessert recipes I have put together for you:
Which dessert will you be trying out?