Paper Plate Turkey Kids Craft is perfect for the fall season. Plus, check out more fall Paper Plate Crafts we have put together for you.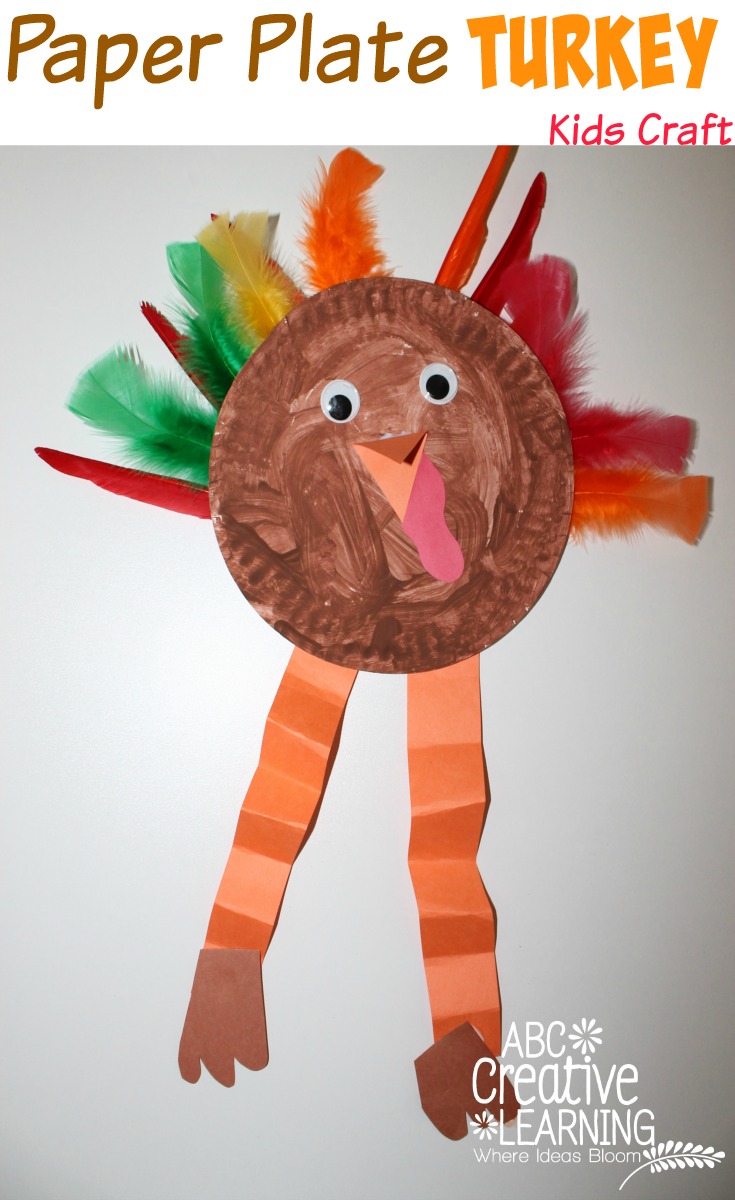 Paper Plate Turkey Kids Craft
The post contains affiliate links.
With Thanksgiving just around the corner, creating these fun turkey paper plate crafts would be perfect for decorating your classroom or home.
It's the perfect craft for preschoolers and young kids.
Supplies Needed For Paper Plate Turkey Craft:
Orange, red, and brown construction paper
Scissors
Glue
Tape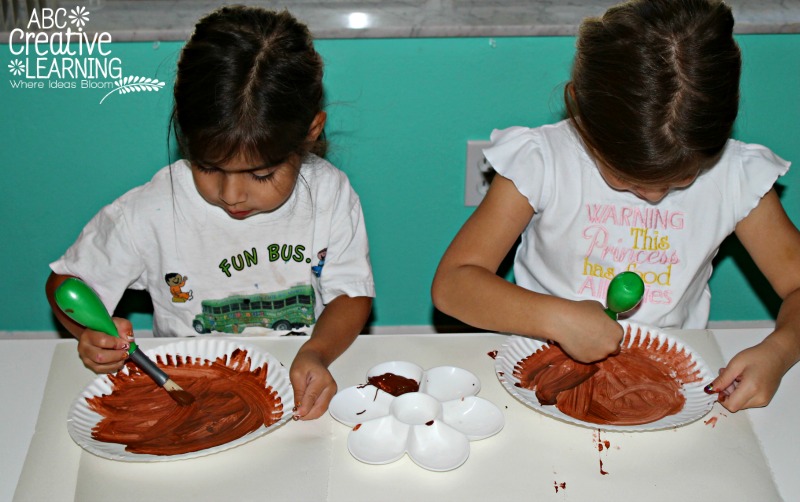 How To Make Paper Plate Turkeys
Start by painting one side of the paper plate completely brown.

Allow the paint on your turkey to dry completely.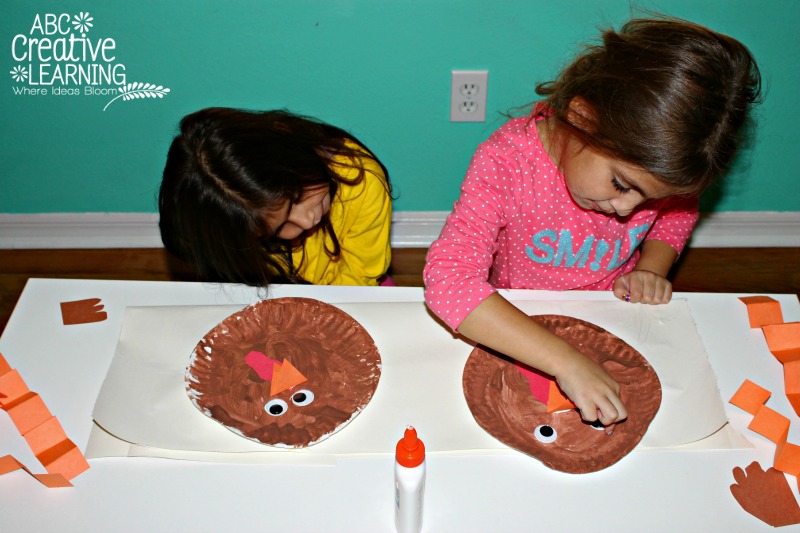 While your paint is drying, you can prepare your turkey pieces.
Cut out a diamond shape from the orange construction paper that you will fold in half to create the turkey's beak.
Using the red construction paper, cut out the turkey's snood (yes, that's what the red thing hanging from the turkey's beak is called).
With the orange construction paper, cut out two long strips, which you will fold like an accordion
Cut out feet for your turkey using the brown construction paper and glue it down on the end of each orange accordion paper strip.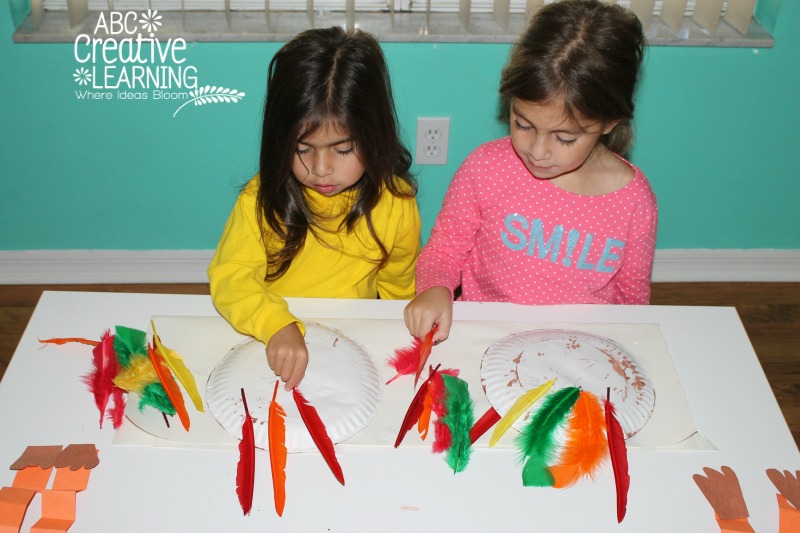 Once your paint is completely dry, glue down your turkey's googly eyes, beak, and snood right on the plate.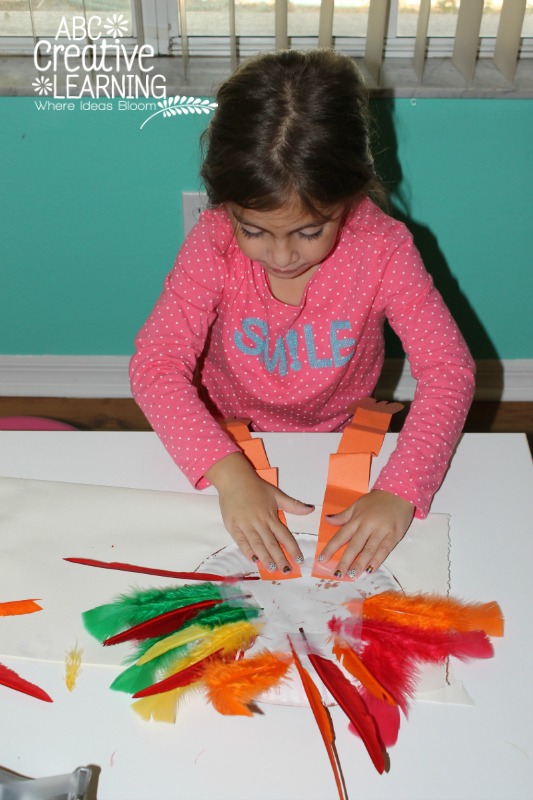 We used tape to attach our feathers and legs, but you can also use craft glue. By this point, the girls wanted their feathers added to the plate and did not want to wait until the glue was dry to play with their turkeys. If you want to tape, your feathers, turn your plate around and lay all the feathers on the plate, making sure that they are sticking out over the top of the plate. Take a few strips of tape over the feathers to secure the plate.
Glue or tape down the turkey's legs at the bottom of the plate.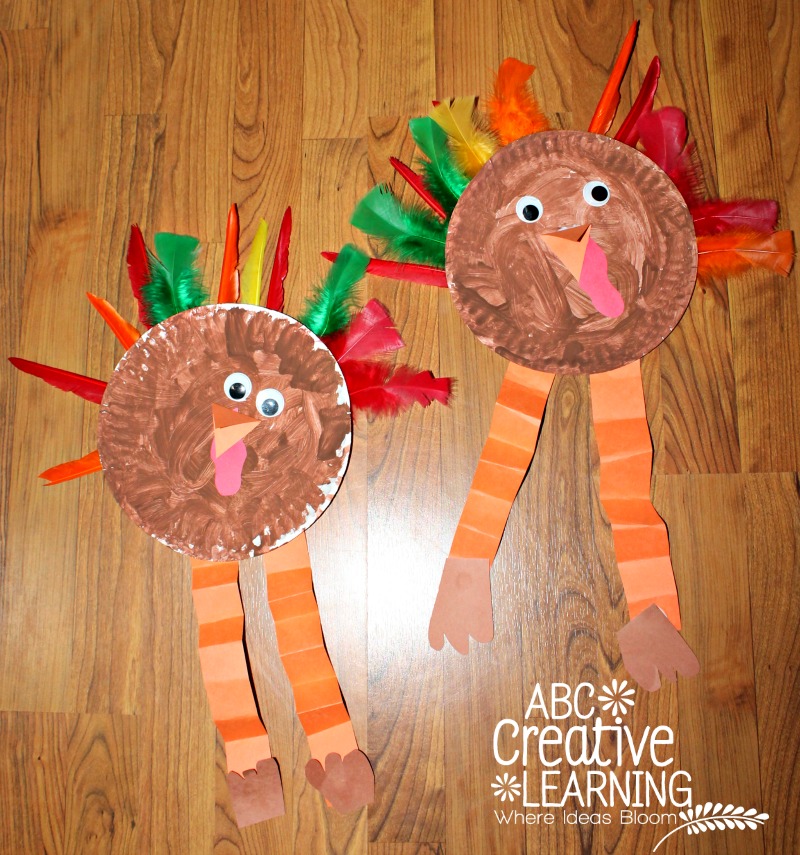 The girls had a lot of fun making and playing with these silly paper plate turkeys.
Check out our Feathered Clothespin Turkey too!

Have you started on turkey crafts yet?

*First published on Nov 13, 2014*
SaveSave
SaveSave