This post may contain affiliate links.
Today I saw many of my friends posting on Facebook how their kids have finished school and summer has officially begun for them! They are super excited to head to the beach and do all the fun stuff that summer has to offer! Sometimes when planning we don't think of our younger kiddos who also love to have fun and sometimes can't do the same things as the older kids, so here is a fun Summer Bucket List For Toddlers! Perfect for the littlest ones in your family!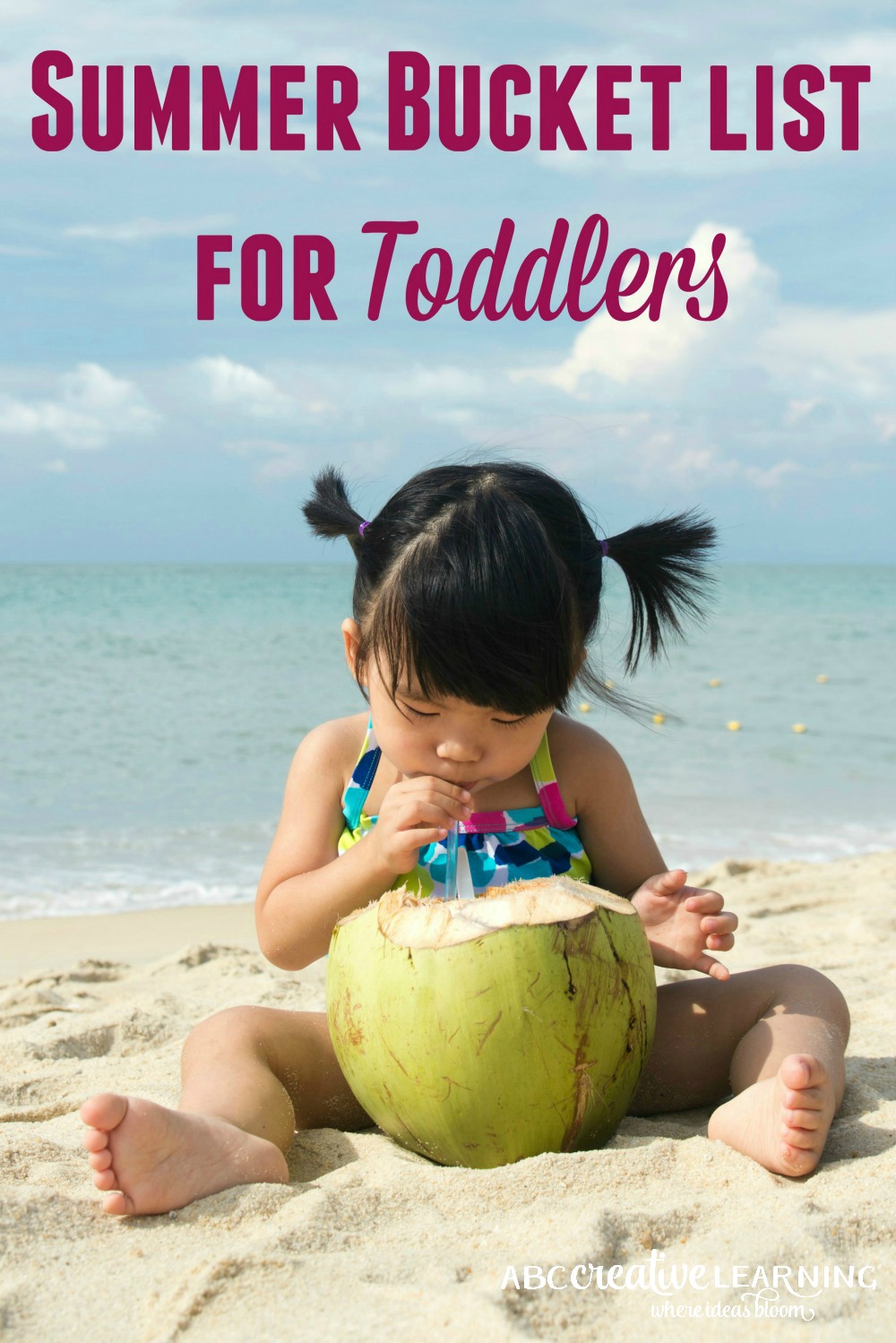 Summer Bucket List For Toddlers
1. Watch fireworks.
2. Visit the zoo and do a Scavenger Hunt.
3. Make playdough.
4. Pick and press flowers.
5. Camp in the back yard.
6. Make some paper plate animals.
7. Donate toys and clothes.
8. Play with bubbles.
9. Paint with water colors.
10. Visit a museum.
11. Make musical instruments.
12. Go to the library, with your book bag.
13. Run through the sprinklers.
14. Fly a kite.
15. Play hopscotch and other sidewalk games.
16. Eat popsicles..
17. Have a picnic. Or, stay home and cook together (even if it's pretend cooking!).
18. Play in an air fort.
19. Make a bird feeder.
20. Watch a parade.
21. Play with water beads.
22. Attend a Mommy and Me Yoga class.
23. Go swimming!
24. Visit the farmer's market.
25. Look for shapes in the clouds.
Looking for some more Summer Bucket Lists? Check out Summer Bucket List For Kids, Summer Bucket List For Girls, Summer Bucket List for Teens and 25 Things For Tweens To Do This Summer! That should have you all covered!
Looking for Frugal Ideas? Check out my 20 Frugal Activities for Kids.
More Summer Fun on my Pinterest Board!
Follow ABC Creative Learning's board Celebrating Summer on Pinterest.


Your Are Also Going To Love:
If you loved this Summer Bucket List For Toddlers, then you will also love the following articles I have put together for you:
What is your Toddlers favorite thing to do during the summer?