I attended Social Media in the Sand Conference 2015 at Beaches Turks & Caicos Resort Villages & Spa. #BeachesMom
This year has been filled with many blessings in my blogging career. If you would have told me six years ago that I would be homeschooling my girls and working from home as a blogger, I probably would have laughed and said "I wish"! Yet, here I am surrounded by amazing opportunities. Today I want to share with you the Family Memories at Beaches Turks and Caicos Resort Villages & Spa that I was able to share with my family as I learned how to better my blog.
Family Memories at Beaches Turks & Caicos Resort Villages & Spa
When I get asked why I homeschool my girls and why I blog I wish I can show them pictures of the experiences that I am able to provide for my family! The opportunities that blogging has brought me is definitely something I never thought it would.
Being able to provide such an amazing trip for my family was just amazing, but not only did I get the opportunity to create these amazing family memories, but I also got to grow in the process along side other professionals like me who understand my daily life, but more about that in a later post. Today I want to share with you all about Beaches Turks & Caicos Resort Villages & Spa and all the amazing memories it allow us to create!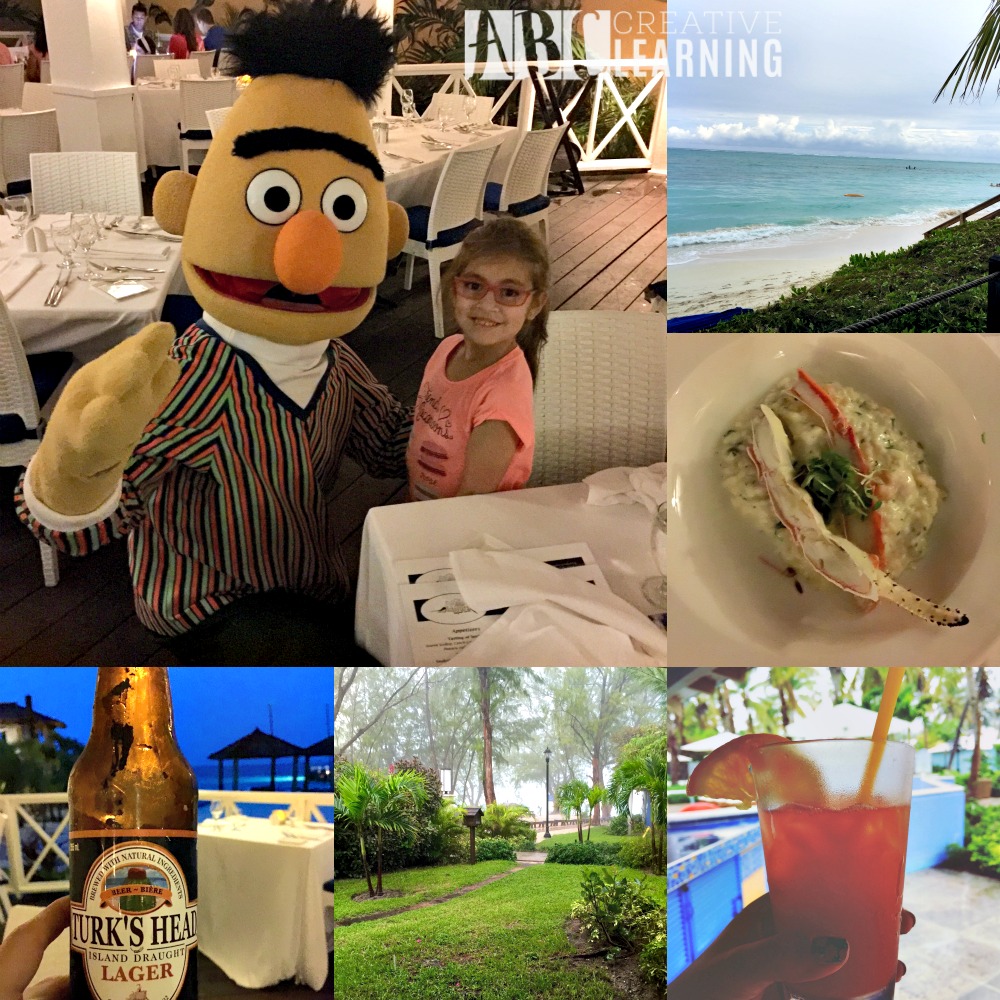 This was the first time my girls would be flying on a plane and leaving the country. I guess if we are going on a plane, might as well go big or go home right?
We actually arrived a day before the conference started because we really wanted to take advantage of all the amazing things the resort provided for us. Unfortunately, the weather didn't really want to cooperate with us, but even with the rain we had so many things to do! Like head to our first dining experience after traveling all day!
My oldest daughter was so exited when she saw Bert walking about the stairs of the restaurant! Our first encounter with one of the Sesame Street characters! Little did we know that we would be seeing more of them throughout our trip!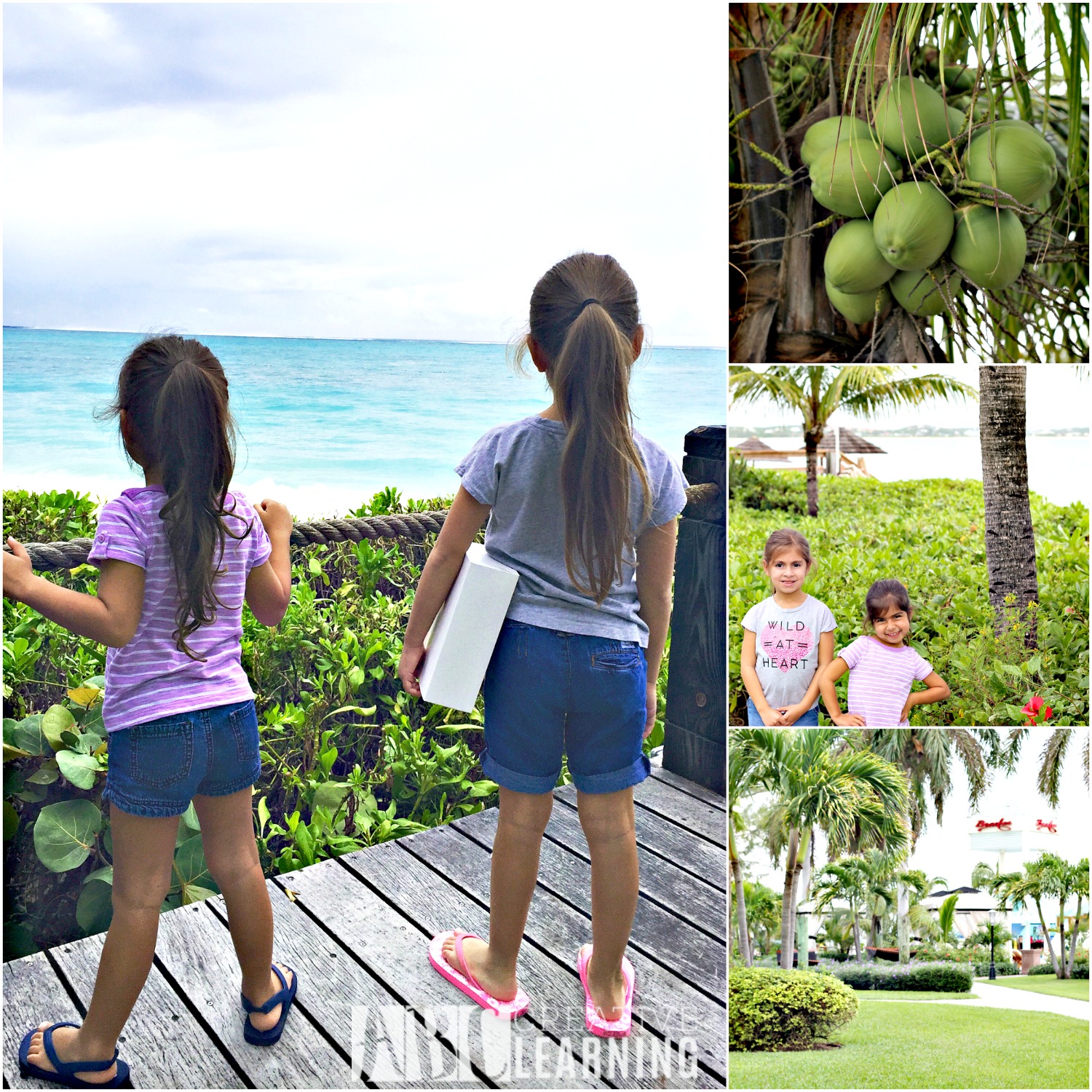 Our first morning at Beaches Turks & Caicos Resort Villages & Spa we headed to breakfast at Reflections Restaurant located near our room in the Caribbean Village. The hotel was unbelievably accommodating when it came to our oldest daughters food allergies. Everyday I turned in a sheet with the items she want to have in every meal and they went out of there way to make sure she got these items. Even if the restaurant itself didn't serve it.
Being able to bring my daughter to another country for the first time and not having to worry about her food during our meals was definitely the highlight of our trip! As an allergy parent, this means more than anything in the world. Traveling with a child with severe food allergies is very scary, but we felt very at ease at the resort.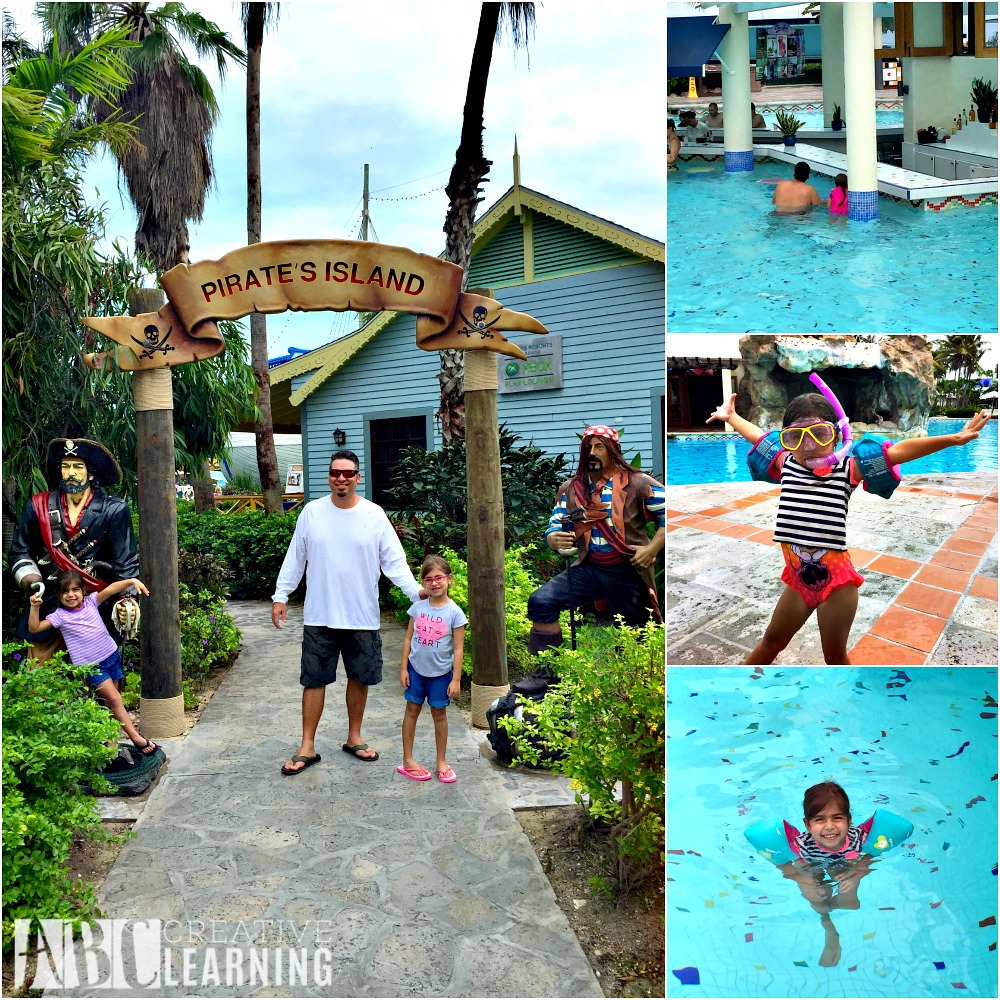 Beaches Turks & Caicos Resort Villages & Spa really allowed our family to relax and spend some times together as a family. Even though I was there technically working. I guess if I have to work, might as well be in paradise, right?
My girls and husband were definitely in pool heaven and visited every single one of them! There were times that I would head back to the room where we would meet, but instead of finding them waiting for me they would still be enjoying the pool! I honestly can't blame them!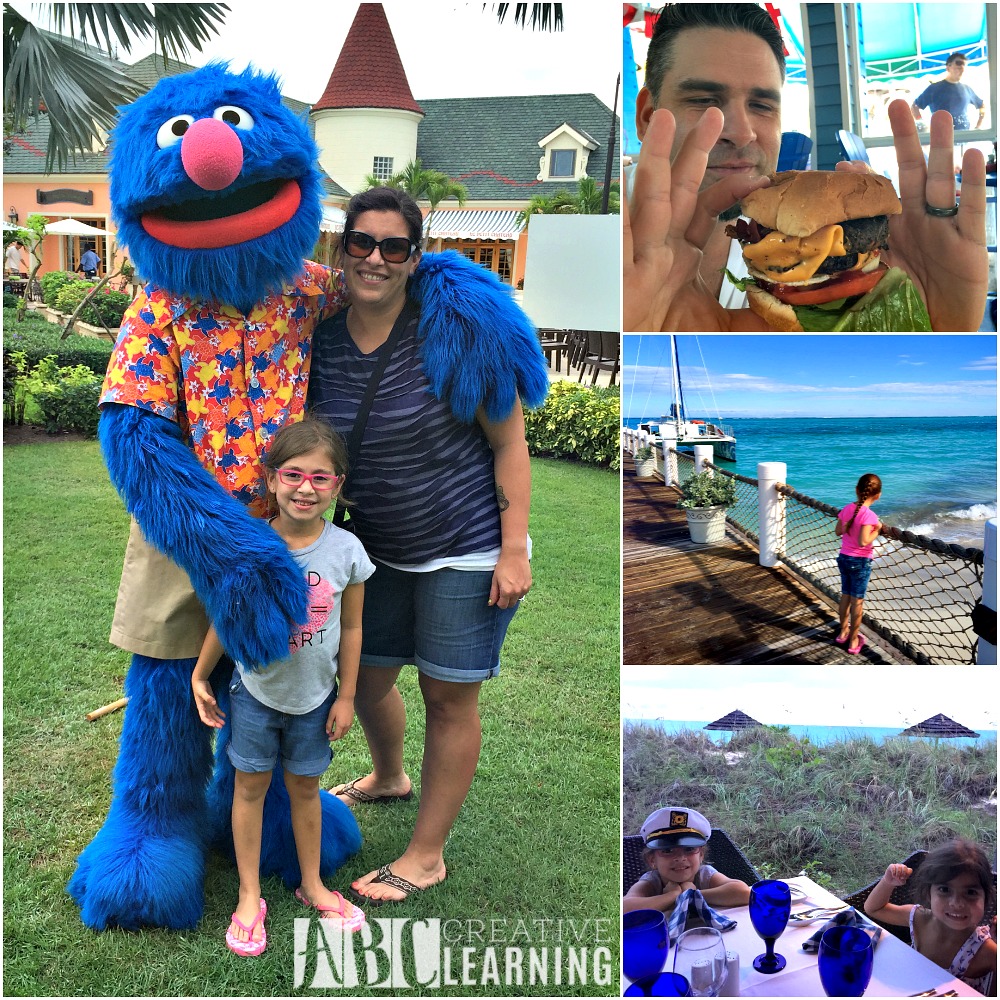 If you are looking for a place for your family to visit where you can build memories, let your troubles melt away at the sea, and you can actually relax while your children enjoy themselves, then Beaches Turks & Caicos Resort Villages & Spa is where you want to go!
I'm not even kidding when I say that there is so many activities for your children of all ages to do that you will NEVER hear the words "I'm bored" throughout your vacation. Plus, mom and dad can also send some romantic time alone as we did. How can you not take a stroll down this beautiful beach with the person you love? Absolutely breathtaking!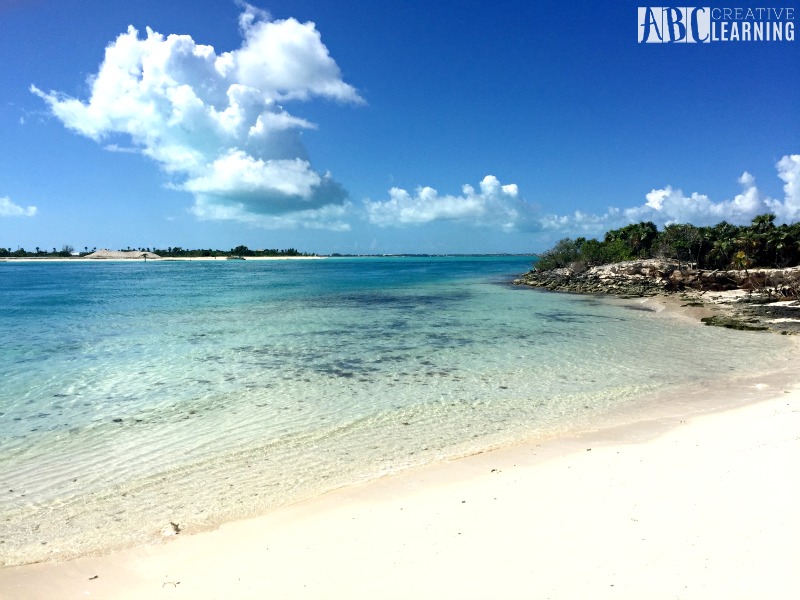 I am crossing my fingers to return next year and I know that my family might be crossing their finger even more! The experience was absolutely magical and I'm so glad that I brought my family along to this trip. I know that it's something my girls will alway remember!
Plus, they learned so much about the culture and got to meet the amazing faculty who by the end of our trip knew them by name. As a homeschooling family, this is exactly what I dreamed about when I decided to stay home and educate my girls. What better way to learn about the world and other countries then to experience first hand.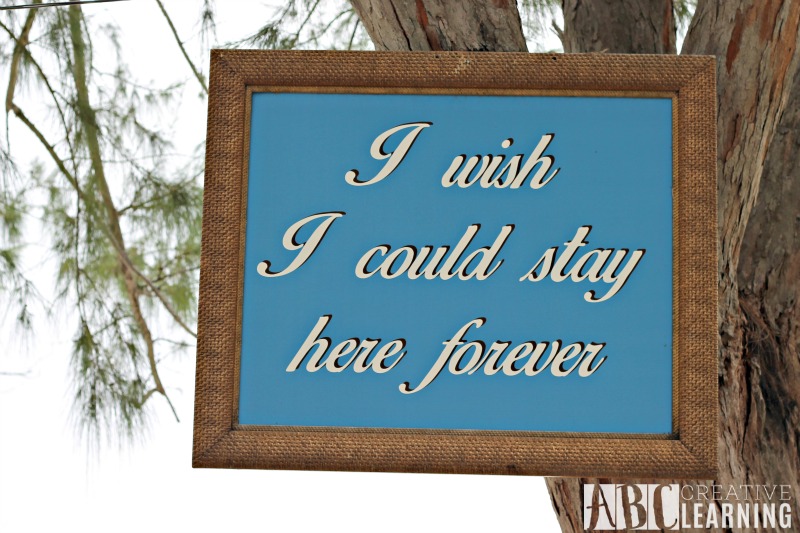 This sign basically expresses everything that my family and I feel everyday since visiting Beaches Turks & Caicos Resort Villages & Spa. Make sure to visit back soon to read what my two girls through was the best part of our trip!
If you could take your family on a vacation where would it be?