You don't have to spend a ton of money to have a great summer with your kids – in fact, you don't have to spend any extra money at all if you don't want to. All you really need is each other and a plan for activities! Check out these 20 Frugal Summer Activities For Kids without breaking the bank that will create memories that last!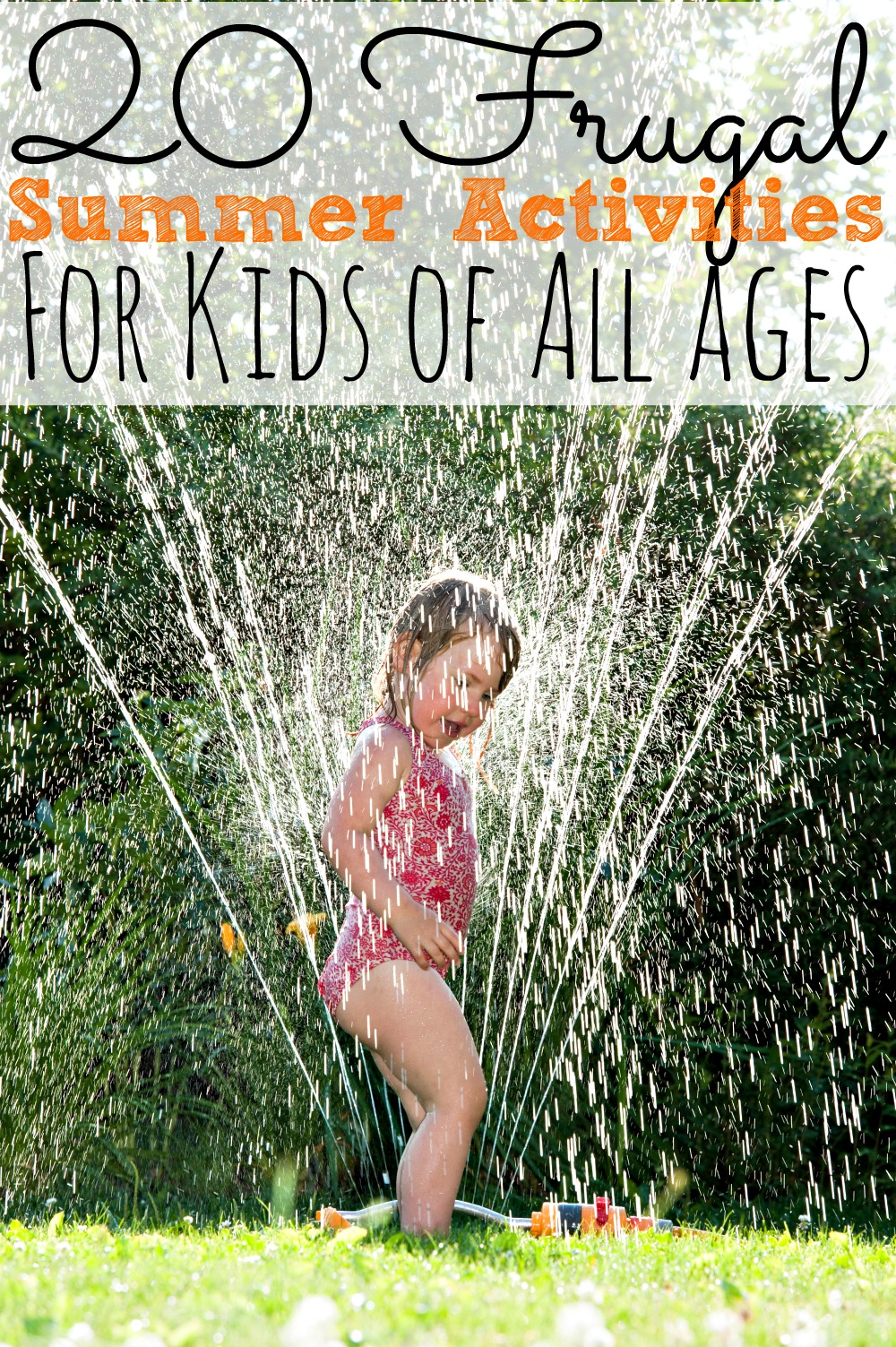 20 Frugal Summer Activities for Kids Without Breaking The Bank
Outdoor Summer Activities
It's always nice to get back outside when the weather warms up. Your kids will love making memories with these outdoor summer activities.
Plant a bee garden. Teach kids about the environment and life cycles by planting flowers for your local bees in your yard!
Make ice chalk for a fun new way to create works of art in your driveway.
Make a butterfly feeder. You probably already have everything you need to build a feeder that attracts butterflies to your yard!
Paint a bird feeder. Kids can add a personal touch to an inexpensive wood bird feeder by painting it.
Tie dye tee shirts with natural dyes. Did you know that you can make natural dyes from foods? Use them to tie-dye tee shirts!
Play in the sprinkler. Don't have one? Make one!
Make a wind chime. Found objects and strings are all you need to create a cool wind chime to hang up. Try rocks, pottery, or shells.
Wash the car. Get yourself a free carwash! Have the kids go to down on in it with lots of suds.
Do a nature scavenger hunt. Put together a list of things to hunt in your backyard.
Have a picnic. Take lunch or dinner outside and enjoy a favorite past time!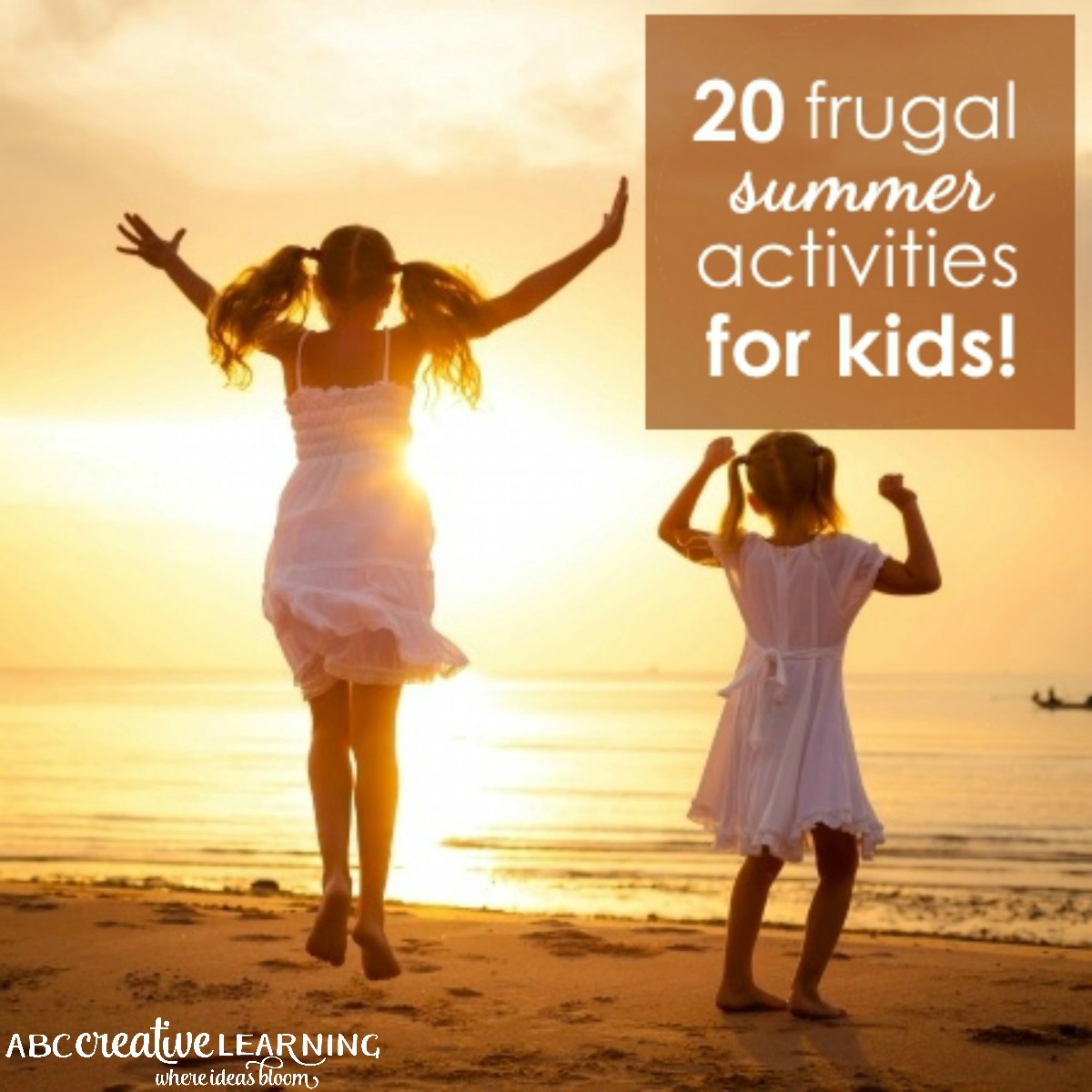 Rainy Day Summer Activities
Don't let rain stop your summer fun! There are plenty of indoor summer activities to keep your kids busy, too.
Follow a summer reading program. Keep kids reading even when school's out all summer long with a summer reading program.
Make an indoor race track. Use masking tape to create a track for toy cars on the floor.
Make cookies. Take advantage of the cooler weather and have a bake-off!
Write to a penpal. Send letters and drawings to relatives or family friends.
Create a scrapbook. Keep track of summer memories by capturing them in a scrapbook.
Make a time capsule. Put tokens of the summer in a time capsule to revisit in the future. Don't forget about it!
Camp inside. Set up a tent or blanket fort in the living room, make s'mores, and have an indoor camp-out!
Play dress up. Gather scarves, uniforms, and hats for some pretend play!
Plant a bean in a jar. Plant a bean in a clear jar and track its progress as it grows.
Create a "TV show." Practice some creativity! Take some video of stories your kids make up and put together a TV show.
More Rainy Day Activities for Kids!
Looking for some more summer ideas? Check out my Summer Bucket List For Toddlers and Pinterest Board below!
Follow ABC Creative Learning's board Celebrating Summer on Pinterest.


As you can see the imagination to have an amazing summer without emptying your pockets is not that hard. All that matters is that your children are having the time of their life and spending time together making memories.
You Are Also Going To Love:
If you loved these 20 Frugal Summer Activities for Kids, then you will also love the following summer posts I have put together for you:
What other frugal kids friendly activities do you like to do during summer?